Last week we published our huge list of 101 of the most luxurious hotels in the World. Today, we're zooming in to discover the most extravagant dream hotels and retreats in the African and Asian continent. Be prepared to be blown away by this collection of palaces, presidential suites, and unique resorts.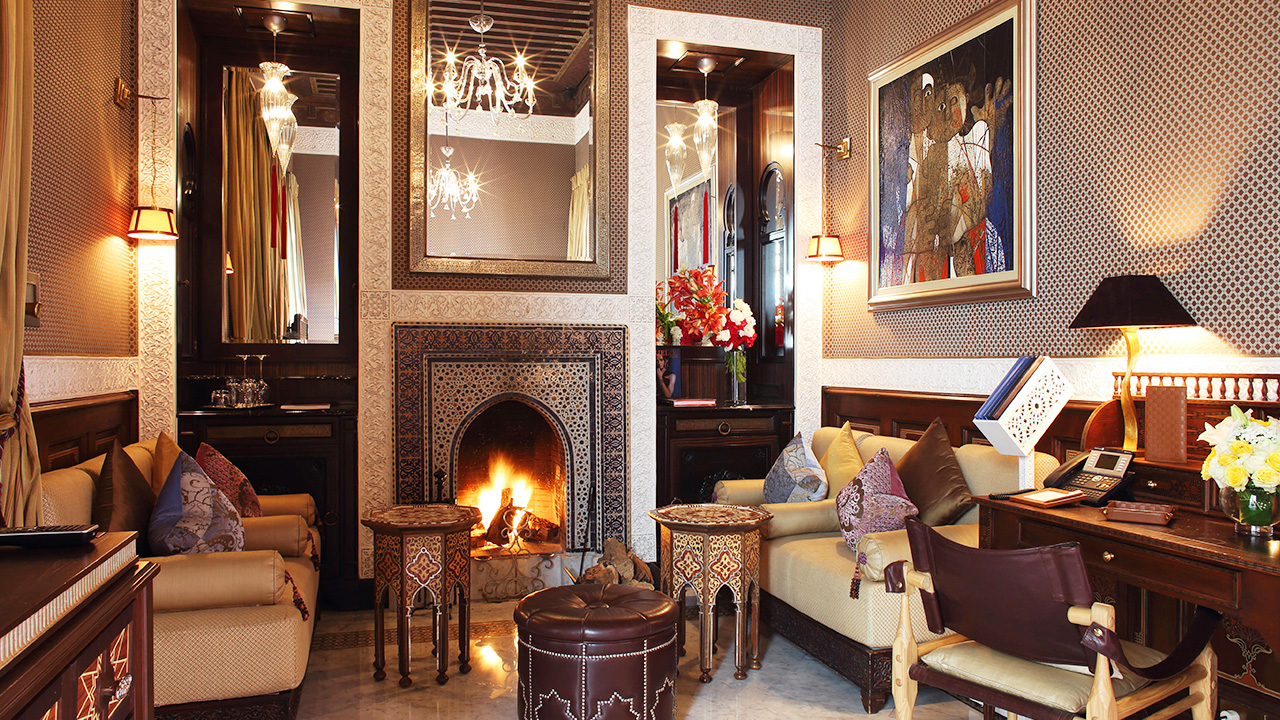 Premier One Bedroom Riad = £1,000 per night (double occupancy)
You want luxury? Forget a suite, try a premier one-bedroom riad. Derived from the Arabian word for garden (ryad), a riad is a traditional Moroccan house or palace.
Take an afternoon dip in your private pool before dining in one of the Mansour's three exquisite dining rooms or enjoy a meal in your riad, served by your own private butler.
Sadly, you leave, but with your own private jet to deliver you to your nearest home airport, you hang on to every drop of luxury before returning to your real world.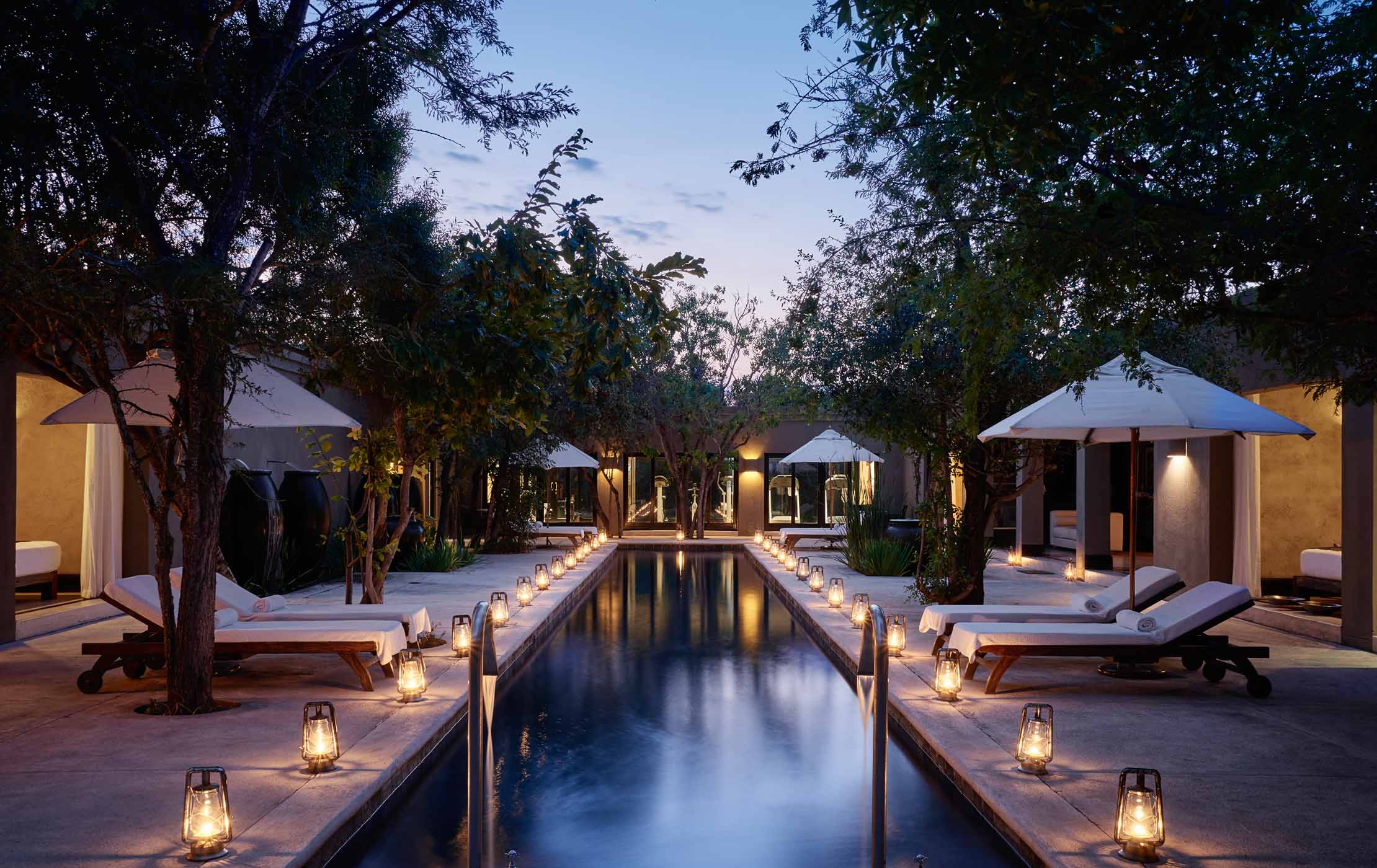 Double Luxury Suite = £1,644 per night (double occupancy)
Experience the African bush in decadent opulence at this 30,000-acre private game reserve. Each luxurious suite comes with wooden decks, private rim-flow pool and thatched gazebo.
Complimentary services include private butler and chef, private safari drive, four massages per day and arrival by your choice of helicopter or private jet.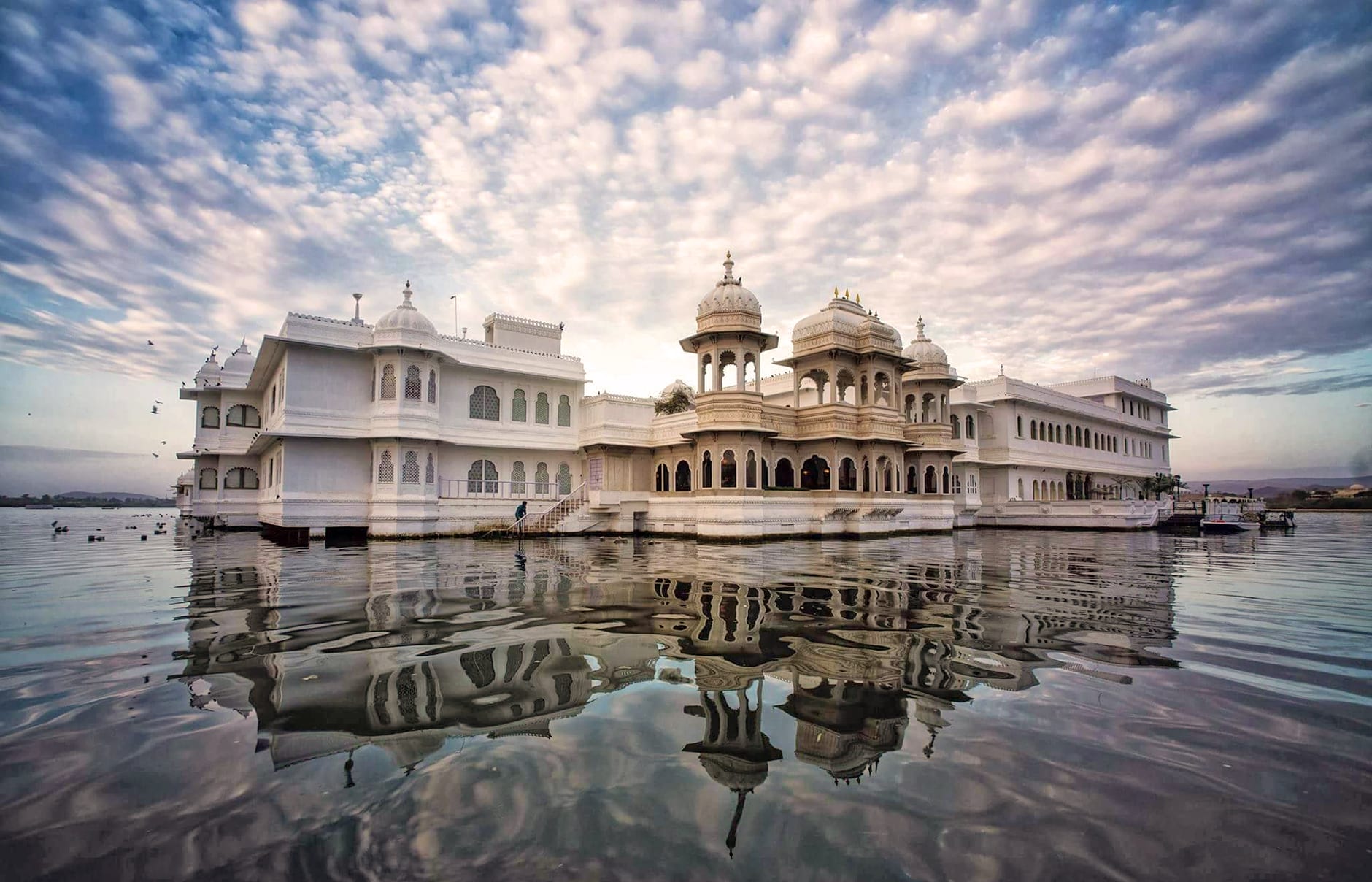 Grand Presidential Suite with Lake View = £1,000 per night (double occupancy)
This 83-room luxury palace occupies its own 41-acre island on Lake Pichola. All 17 luxury suites have their own jacuzzis and treatment rooms, marble pillars, ornately carved wood/furniture and breathtaking paintings.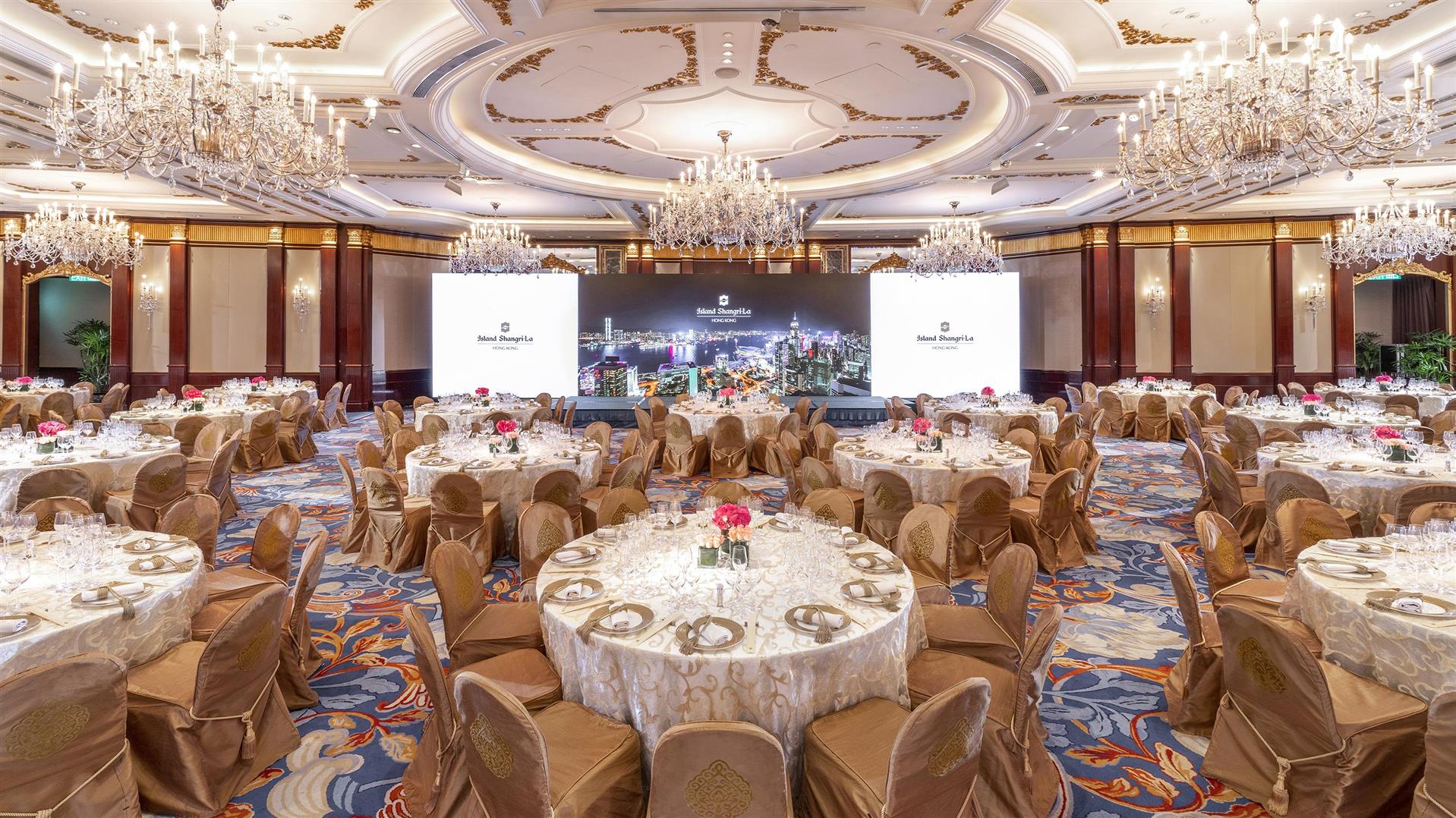 Presidential Suite = Price available upon application
Enjoy spectacular views of Kowloon District and Victoria Harbour from the floor-to-ceiling windows of your bedroom, sitting room or 12-seat dining room.
Amenities included in your 2,260 square feet of luxury include
audio home theatre system,
LCD television in living room,
bedroom and bathroom,
Bose SoundDock for iPod,
24-hour butler call button,
complimentary broadband access,
soaking tub,
separate shower,
sauna and jacuzzi.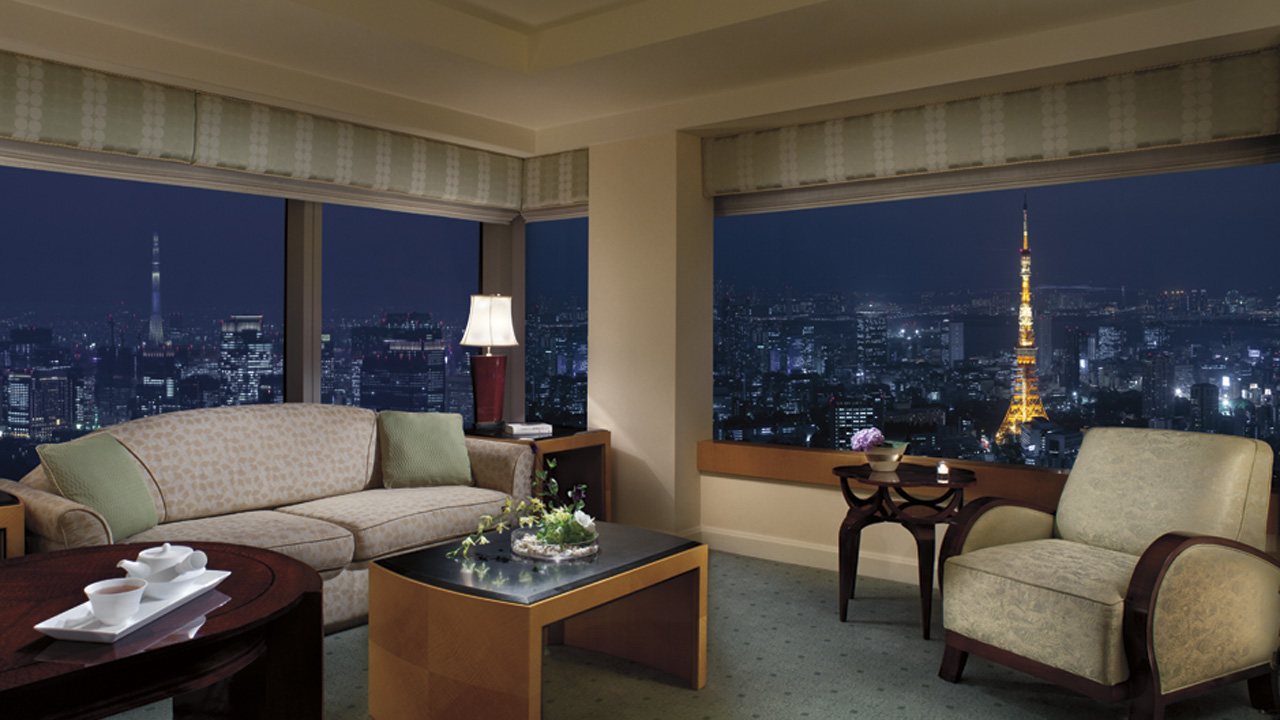 Club Carlton Suite, City View, Corner Room = £826 per night
The Ritz-Carlton sits atop one of the most dramatic skyscrapers in Tokyo. Take in jaw-dropping vistas from the comfort of your king-sized feather bed with luxurious Frette sheets.
Soak your cares away in your full marble bath or have a relaxing rain forest shower. Sip a cocktail from your mini bar while watching your favourite programs on a Sony BRAVIA 40-inch TV with CD/DVD player.
Complimentary services include shoe-shine, access to indoor pool and fitness studio and a bottle of water with chocolate at turndown.
They even help you pack!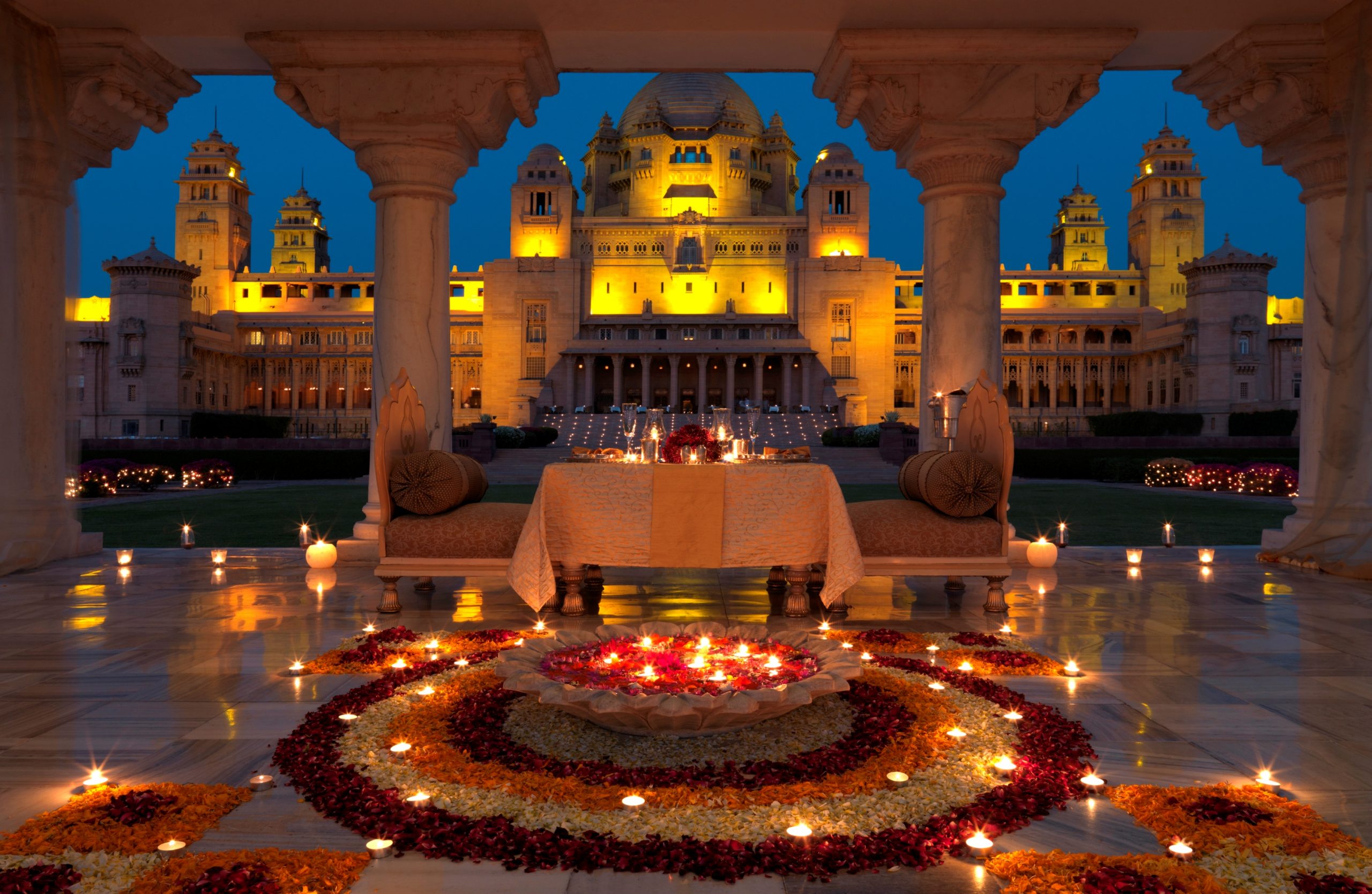 Presidential Suite = £9,000 per night
Voted the world's leading heritage hotel by The World Travel awards for five straight years in a row, the gang at Raj Palace know a thing or two about luxury. The Presidential Suite is a four-storey apartment, complete with connecting lift and four bedrooms.
A private museum on the second floor displays the Throne and Old Bolsters of the Maharajah. In addition to the soft seating area on the fourth floor, you will find a study, complete with its own library, as well as a swimming pool and jacuzzi.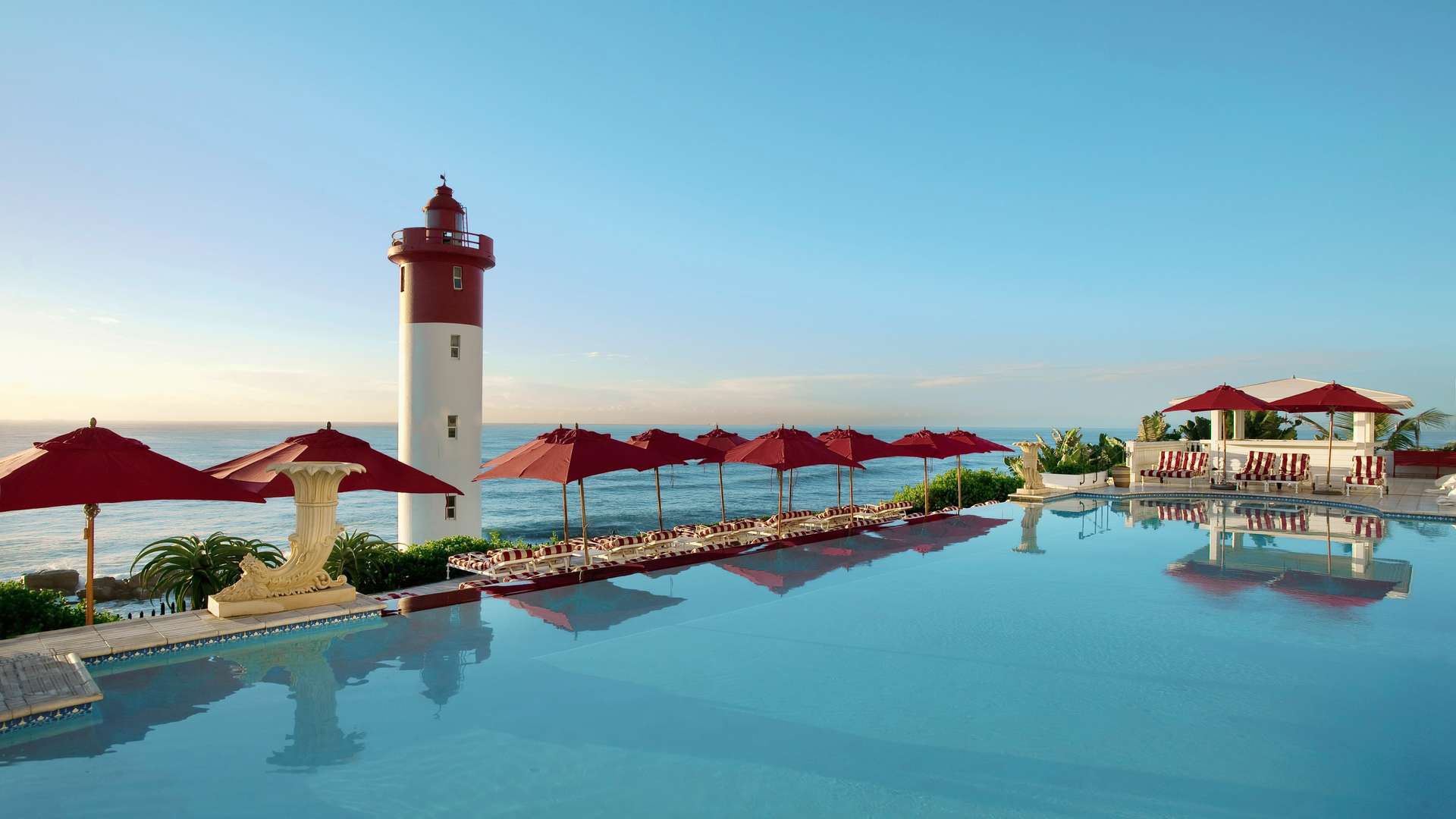 Presidential Suite = £2,800 per night (double occupancy)
Open since 1947 in the shadow of the Umhlanga Lighthouse, the Oyster Box has long been known as one of Africa's best-loved hotels. Guests can enjoy old world hospitality in this newly-reopened boutique hotel.
A private lift connects the two floors of the elegant Presidential Suite. Lavish his and hers marble bathrooms overlook incomparable views of the lighthouse and sea. Relaxing in your private swimming pool, it is difficult to tell where your rim-flow pool ends and the Indian Ocean begins.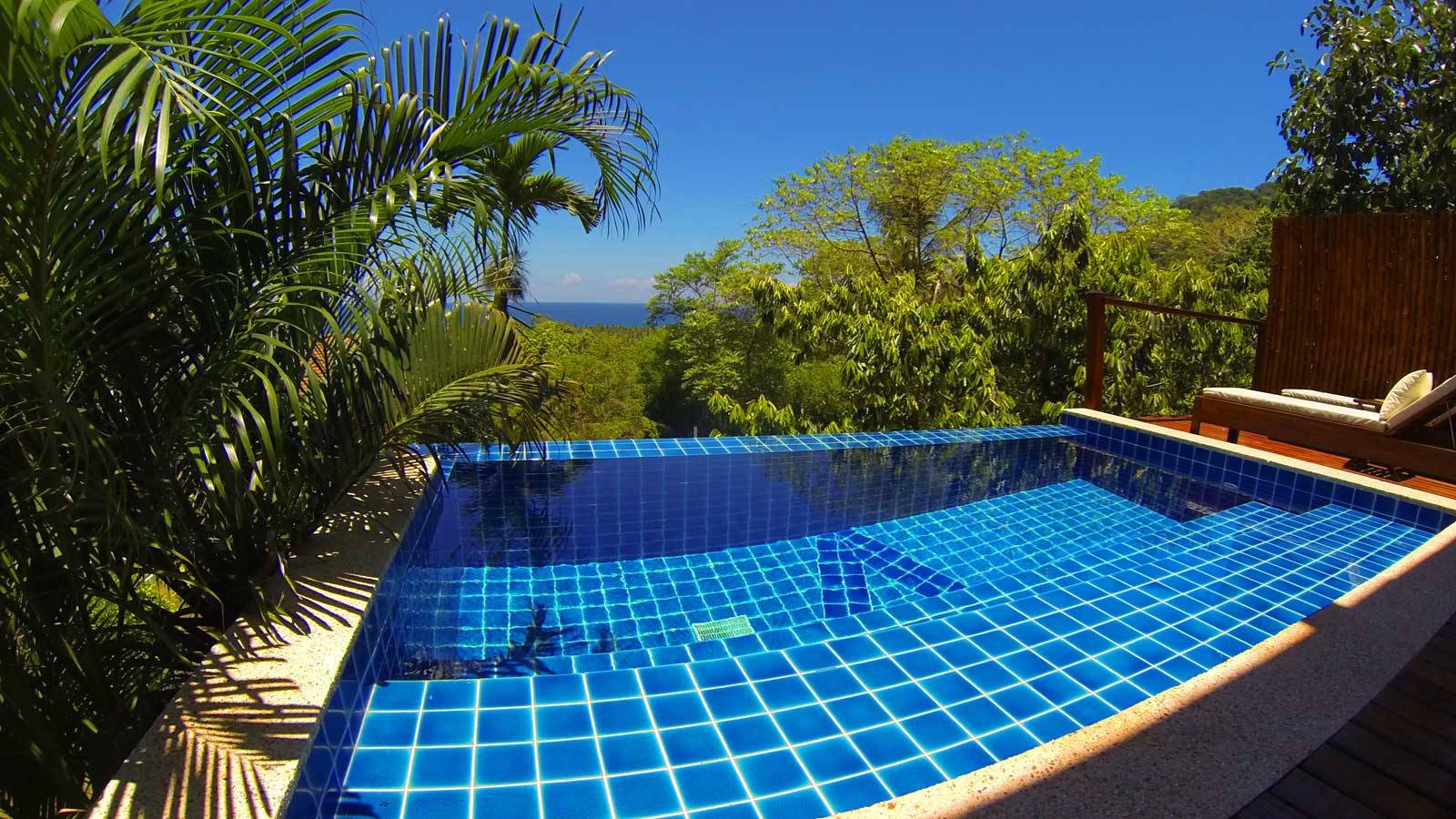 Luxury Boutique Villa = £148
That's not a typo. The Place Luxury Boutique Villas offer luxury, tranquility, relaxation and total privacy at a mind-blowing, affordable price.
Open-plan villas feature spacious bedroom with dressing area, contemporary bathroom with glass-roofed shower and twin wash basins, and separate kitchenette. Floor-length sliding doors open onto a private sundeck with private infinity plunge pool.
Private Reserve = £6,000 per night (last minute special)
If seclusion is what you are looking for, then a villa at the Gili Lankanfushi, where your nearest neighbour is a boat ride away and the motto is, "no shows, no news," is the perfect choice.
Private reserve rate includes your choice of accommodation, regular sessions of tai chi and yoga, 20-minute spa treatment per person (minimum three-night stay) and complimentary bottled mineral water!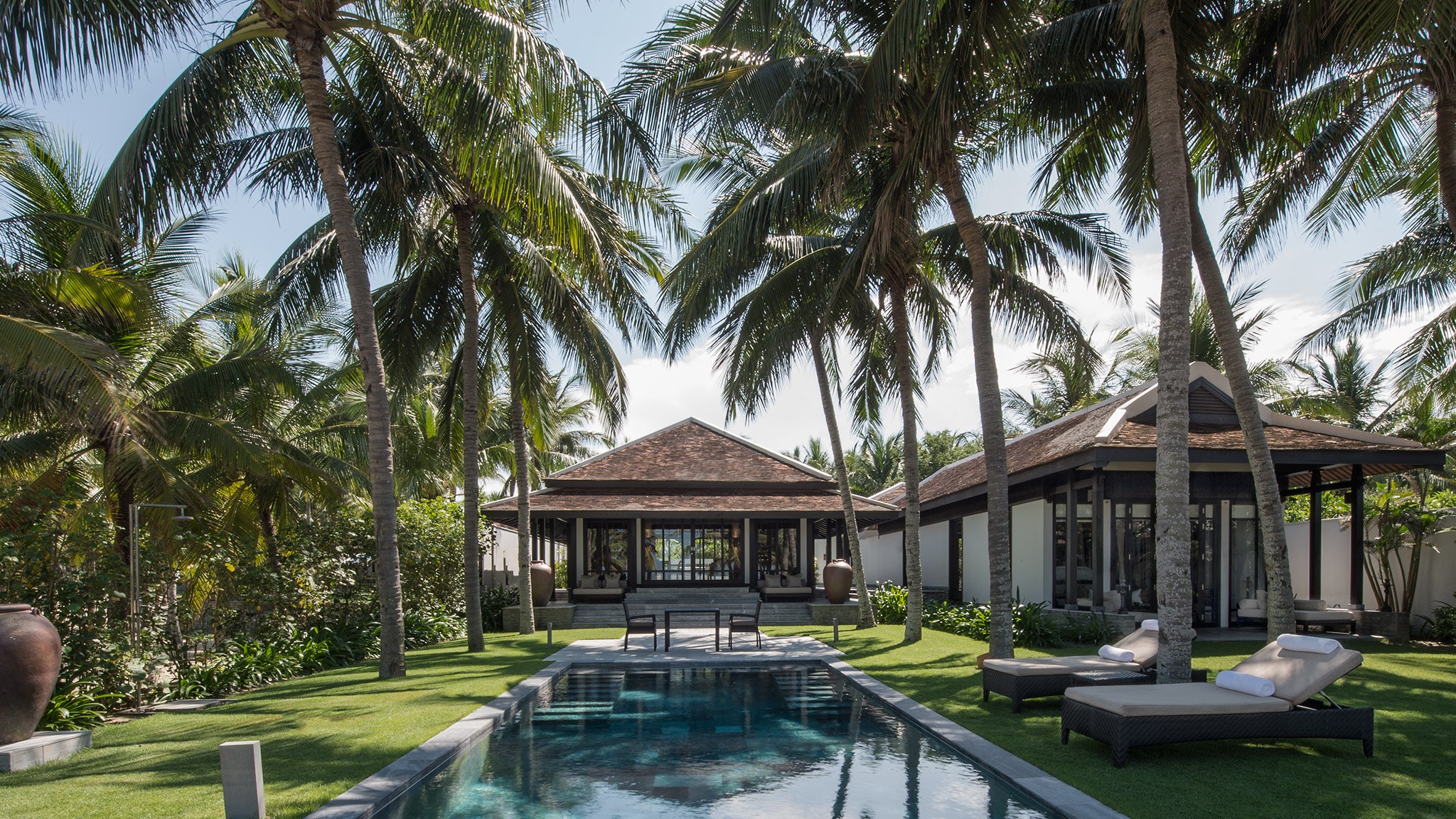 One-bedroom beach front villa with private pool = £476 (double occupancy)
The Nam Hai was cclaimed by Travel & Leisure Magazine as the world's best resort in its first year of opening. Your unbelievably spacious 250 square-metre villa is decorated in a modern, minimalist style.
Escape the torrid heat by reading a book in the on-site Library or take a cooling dip in your private pool before dining under the stars.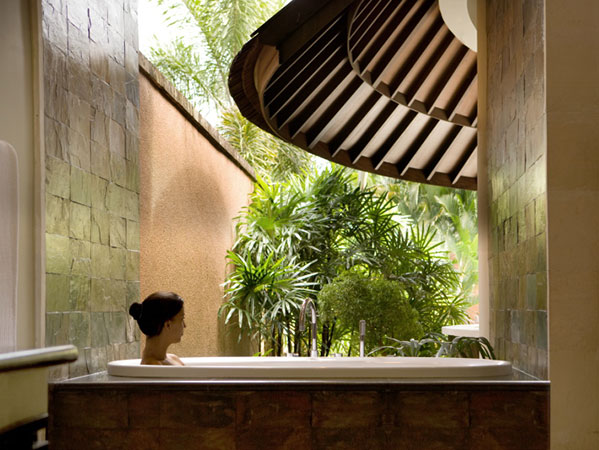 Three-night Adventure Package for two adults = £774
Your one-bedroom villa consists of a 285 square-meter property with en suite bathroom, dining area, full kitchen, sitting room with sound system and large private pool.
Your adventure includes a three-night stay, whitewater rafting, two hours in Villa spa for two persons, daily American breakfast, fresh fruit, afternoon tea, local transport drop-off service, 24/7 wifi and return airport transfers.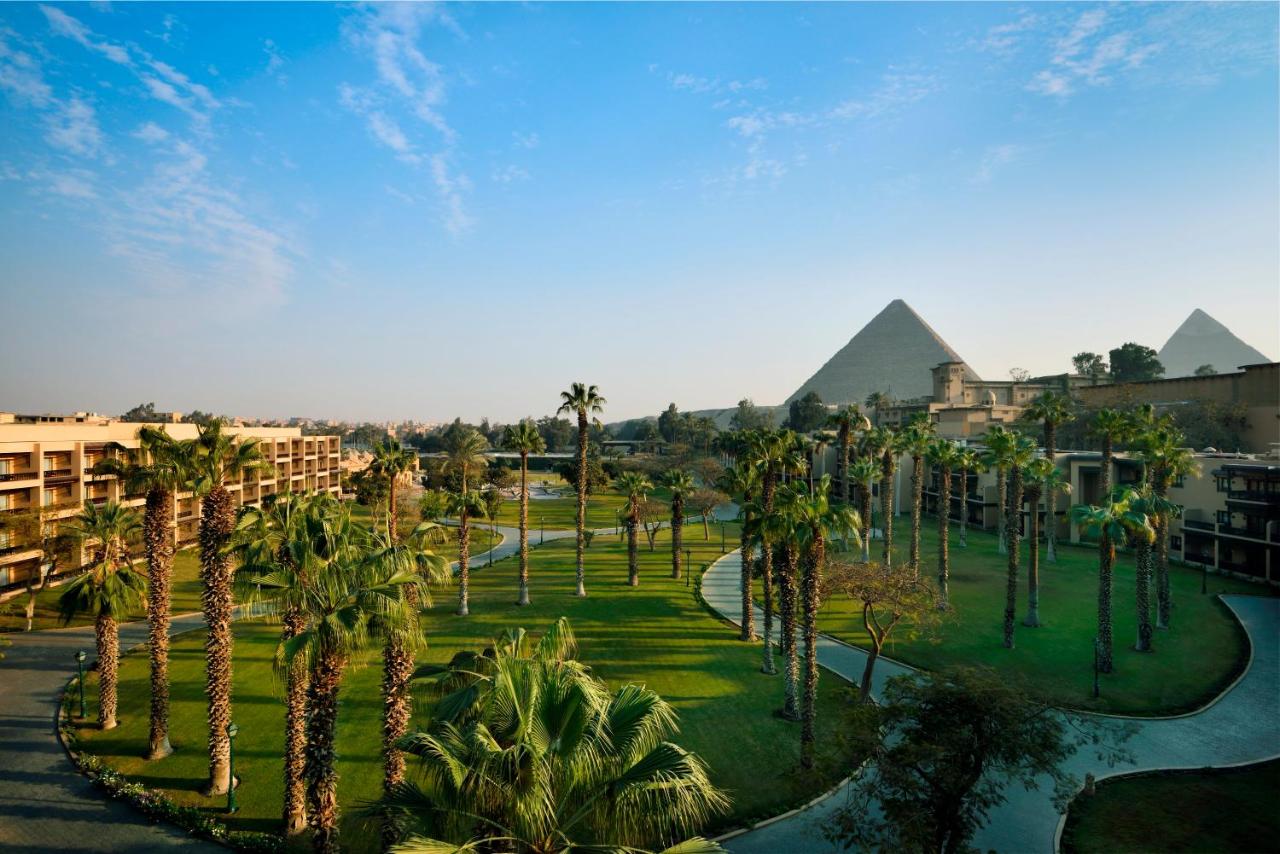 Presidential Suite = £900 per night
All guest accommodation is air conditioned. Old palace suites feature exquisite traditional detailing with murals, screens, arched windows, gilding, original wooden balustrades and fine upholstery.
Complimentary services include private butler service and 24/7 en suite dining. Twice-daily housekeeping service.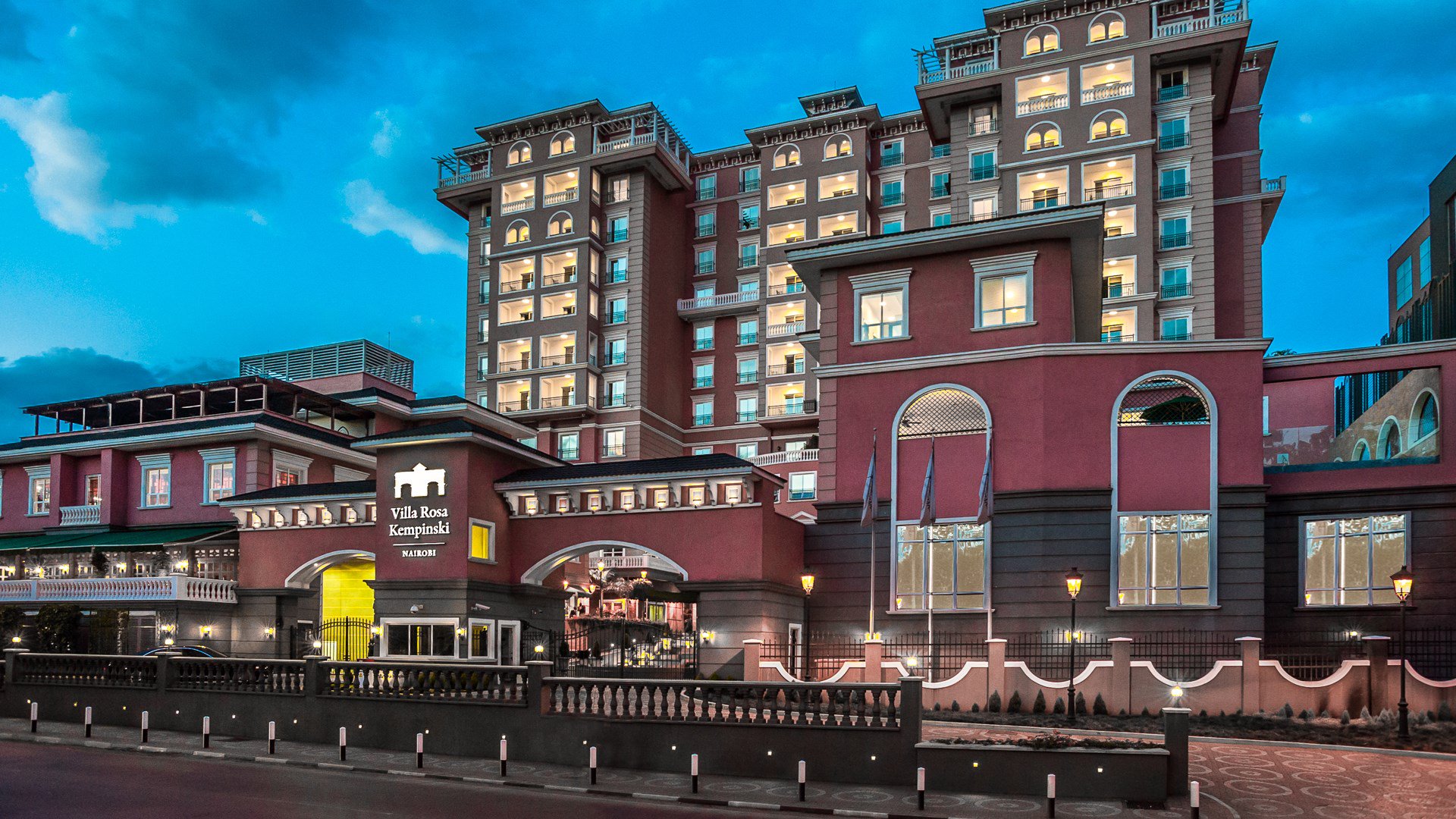 Presidential Suite = £6,000 per night
This lavish, top-floor suite offers fairy-tale-quality luxury. From your private terrace, you can admire the Jacaranda trees with their purple leaves.
Cool off in your private plunge pool before enjoying a private barbecue prepared by your own 24-hour butler.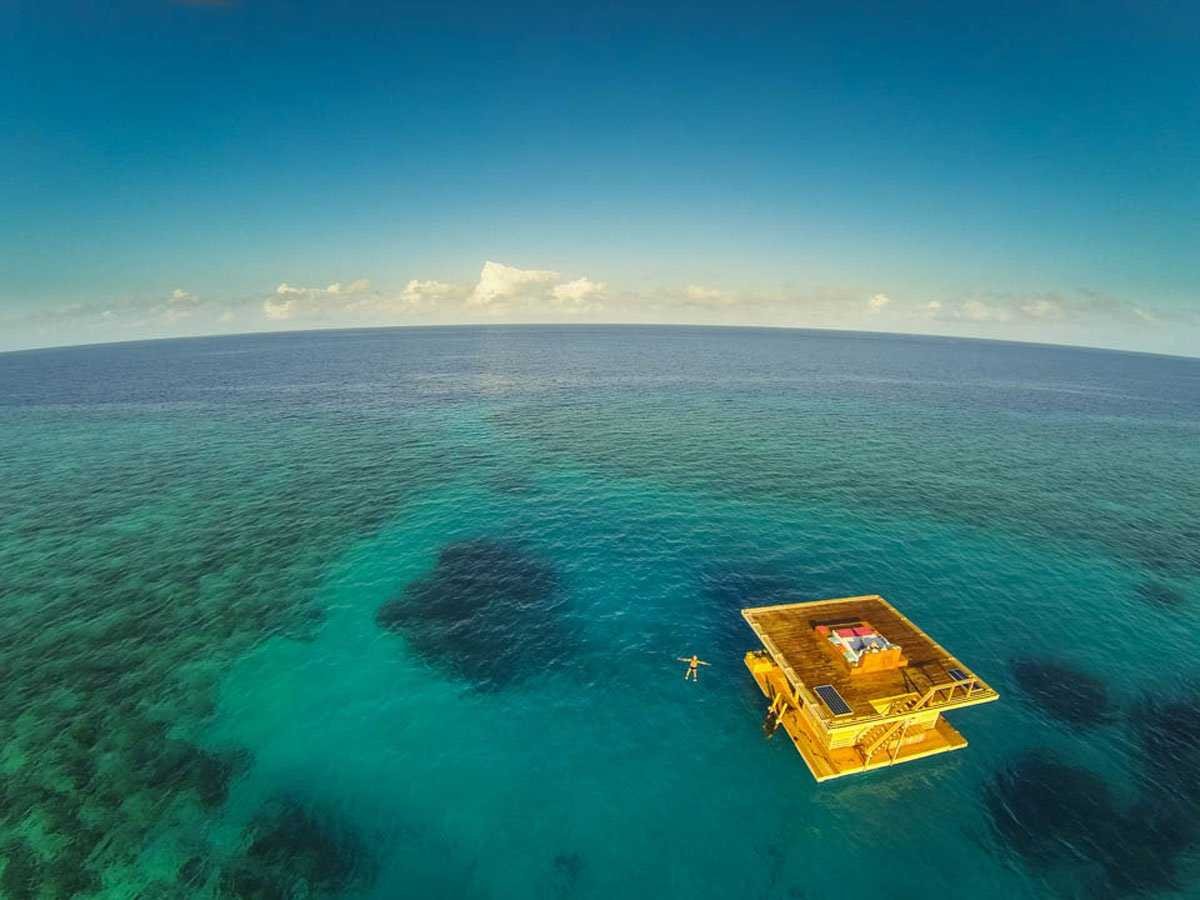 Underwater Room = £700 (double occupancy)
Seafront villas and garden rooms are spacious and luxuriously appointed. The resort's most endearing feature is the unique Underwater Room. The unit bears a sun deck, sea-level landing deck with lounge area and bathroom and an underwater bedroom.
Spanish dancers, trumpet fish, octopus and other curious reef residents dance in the spotlights as the occupants are lulled to sleep.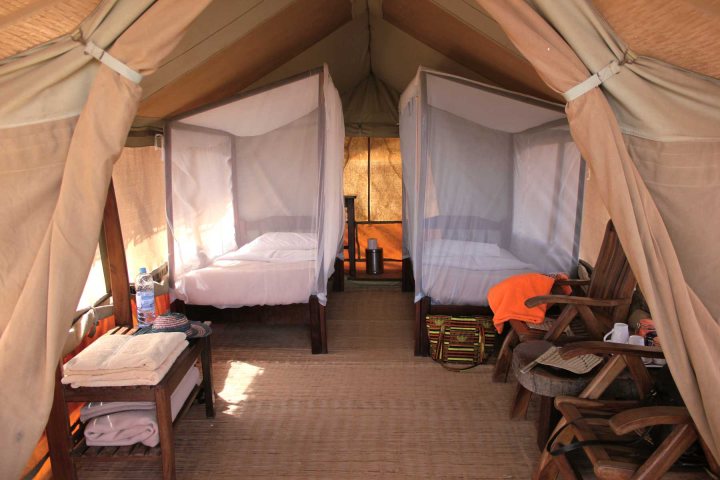 Safari Tent = £375 – £449 per person for 2 nights (double occupancy)
The monkeys are the luxury. Africa's longest running chimp rehabilitation project offers visitors a unique opportunity to become acquainted with Gambia's wildlife.
An arduous, but worthwhile, four-hour drive from coastal resorts delivers you to camp with four two-person safari tents. The real attractions are the regular boat trips around the islands to view the chimps, Green Velvet and Red Columbus monkeys and other wildlife.
The tents are spacious and comfortable. All meals are included.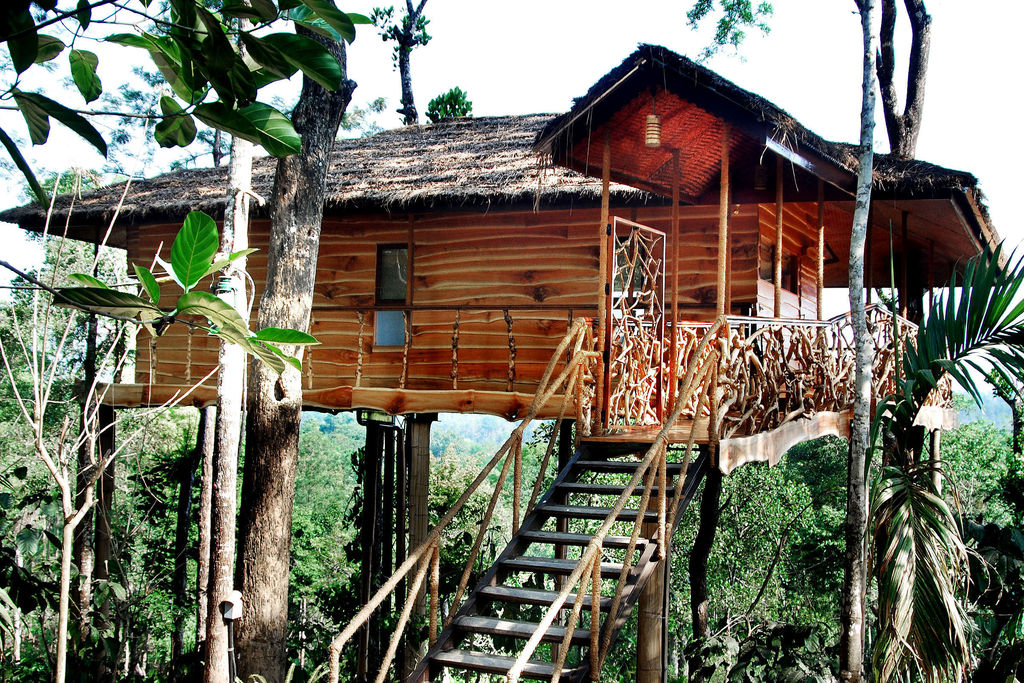 If you are looking for peace and quiet, this tranquil resort, consisting of just eight rooms and two luxury treehouses, amid a 400-acre coffee and spice plantation, is the place for you.
The spacious tree villa occupies 1080 square feet and accommodates up to four people. Amenities include two 8-foot verandas, two bathrooms, mini fridge, TV, DVD and Satellite receiver. Bet your childhood treehouses didn't have all that!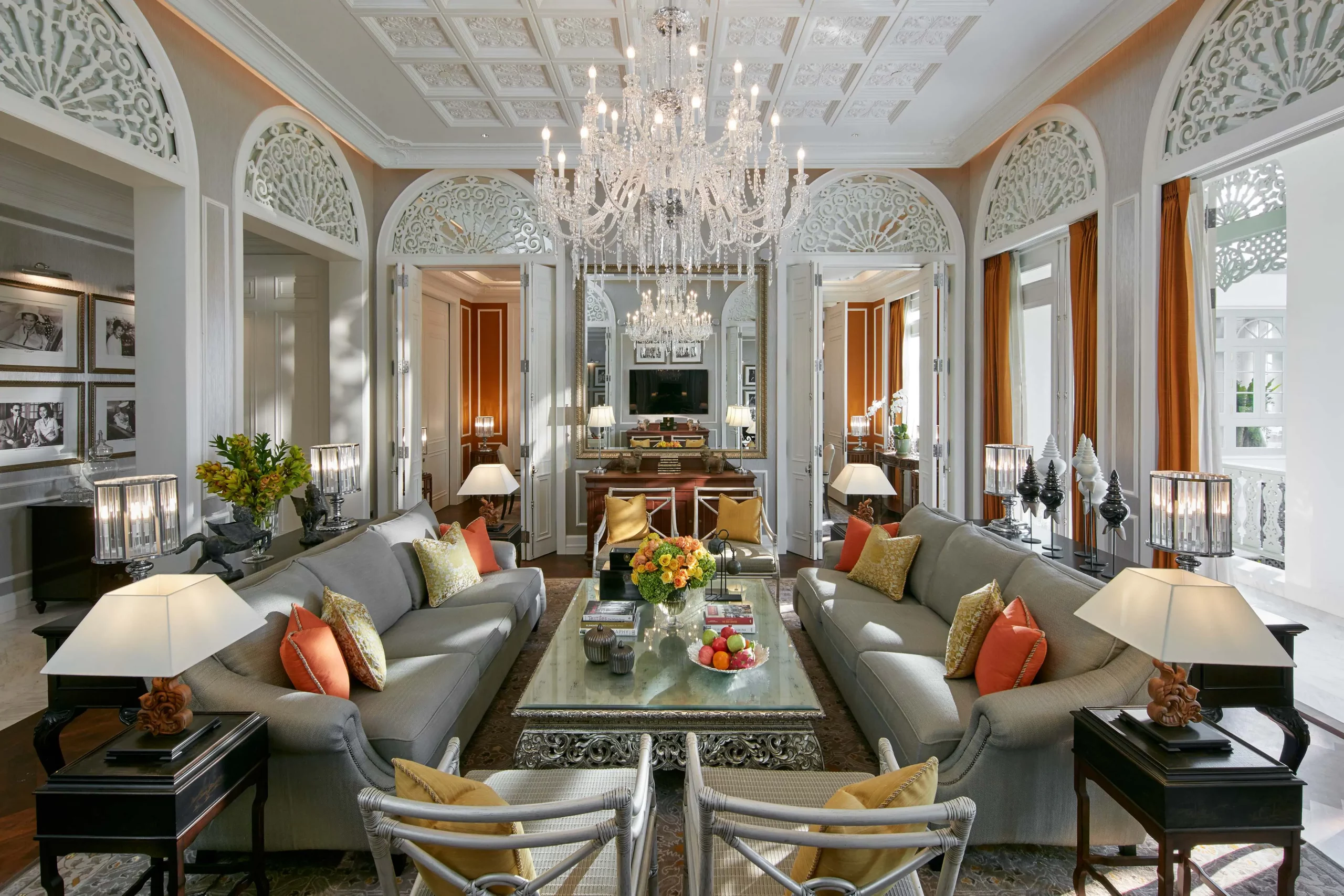 Deluxe, Two-Bedroom Suite = £900
Prices for Siam, Selendia Presidential and Royal Orient Suites available on request from the hotel
Butler service, goose down bedding, silk dressing gowns, this is the level of luxury you deserve! Other amenities include ultra-fast broadband, HDLCD television, awesome audio system and walk-in closet.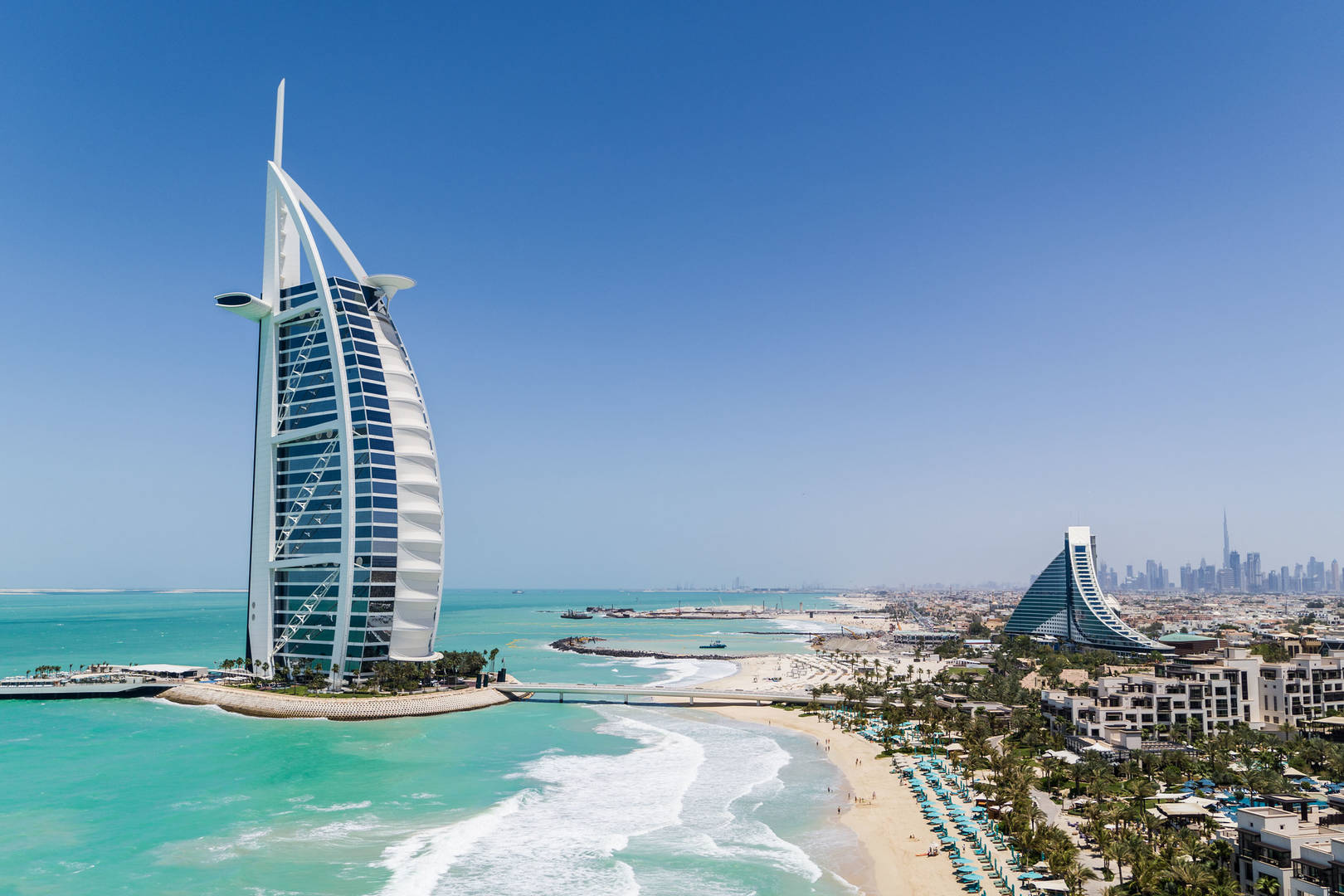 Royal Two-Bedroom Suite = £11,000
Tennis, anyone? If you are wondering why this hotel is considered the most luxurious in the world, maybe it's because you arrive by Rolls Royce or a helicopter. Maybe it's because of the underwater restaurant.
Or maybe it's because of the personalised butler service, discreet in-room check-in and dream car hire. It could be the use of a 24-karat gold iPad cum concierge.
Mostly, it's the unforgettable welcome, spectacular sophistication and lavish attention to detail.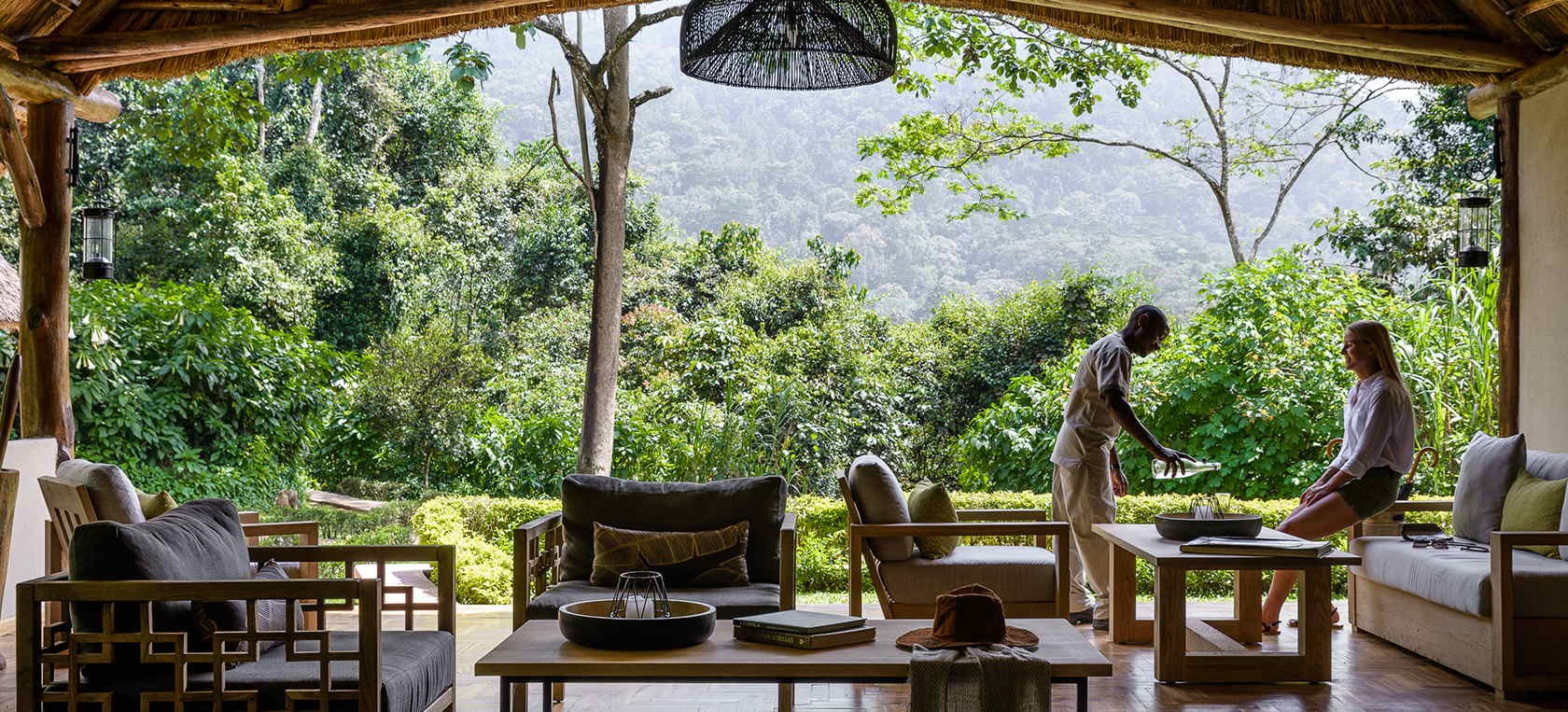 It's a tent, Jim, but not as we know it. Your stylish and spacious tent is furnished with a warm, comfortable king or queen-sized bed and huge bathtub, where you can soak your sore muscles and gaze into the jungle canopy before sipping cocktails served by your personal attendant on your private viewing deck.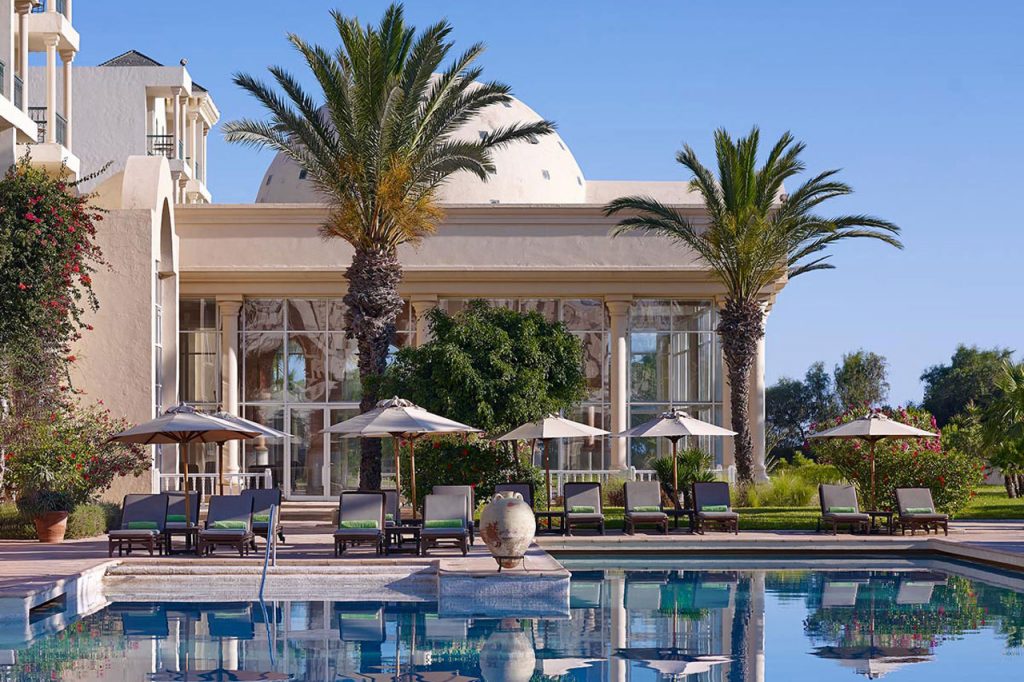 Sea View Suite = £600 per night
The gateway to antique Carthage, the you are welcomed at The Residence, one of the world's leading hotels, with mint tea and hot towels scented with orange blossom.
Reawaken all your senses as the aromas from fresh mint and Tunisian spices mingle with the fruity scents of the chichas.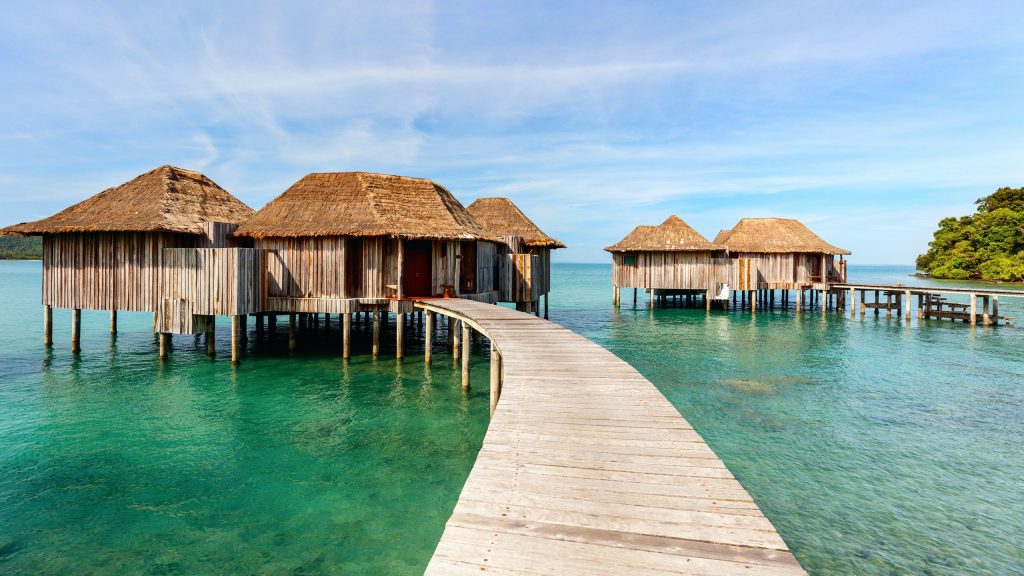 Jungle Villa = £1,900 per night
Luxury and sustainability come together in your Jungle Suite, where huge beds covered in Ploh linen and oversized baths mingle side by side with bespoke furniture hand-crafted by local artisans from recycled timber.
Sip cocktails from your amply stocked mini-bar as you relax on your private deck and become one with nature.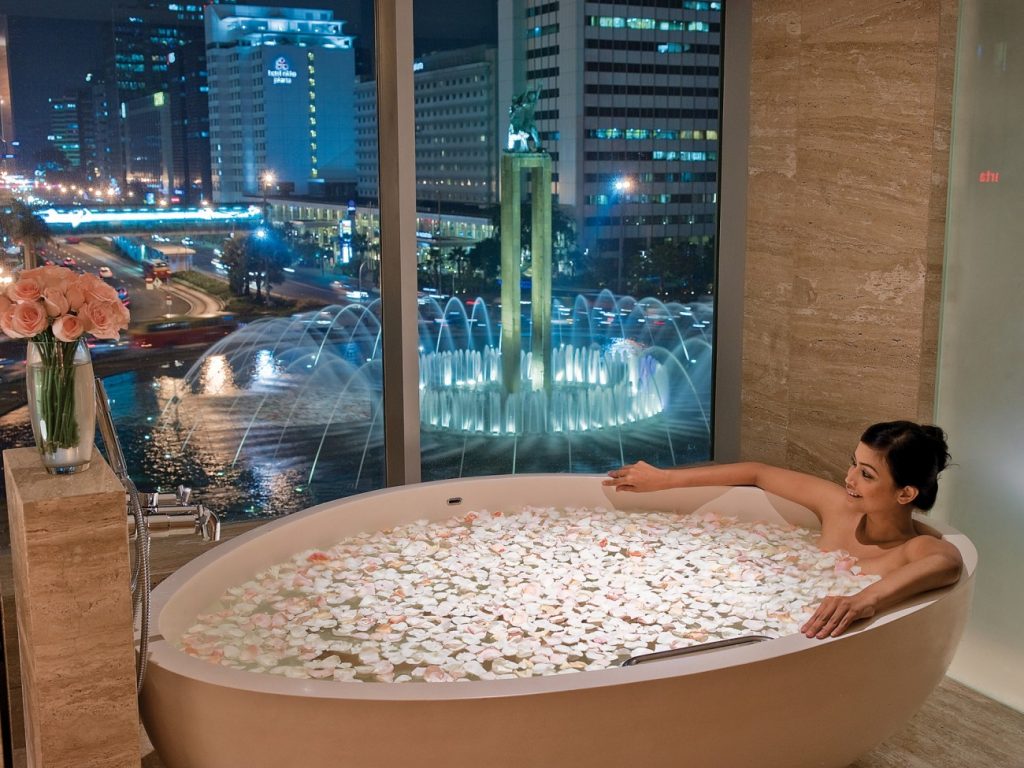 Salon Suite = £345
Indonesia's first five-star hotel is already a legend. Arrive in style by luxury limousine or make a dramatic entrance by helicopter, landing directly on the roof of your lavish sanctuary.
Dine in one of six unforgettable restaurants, enjoy a sumptuous breakfast in bed the next morning. Having dinner with 500 of your closest friends? They can take care of that, too!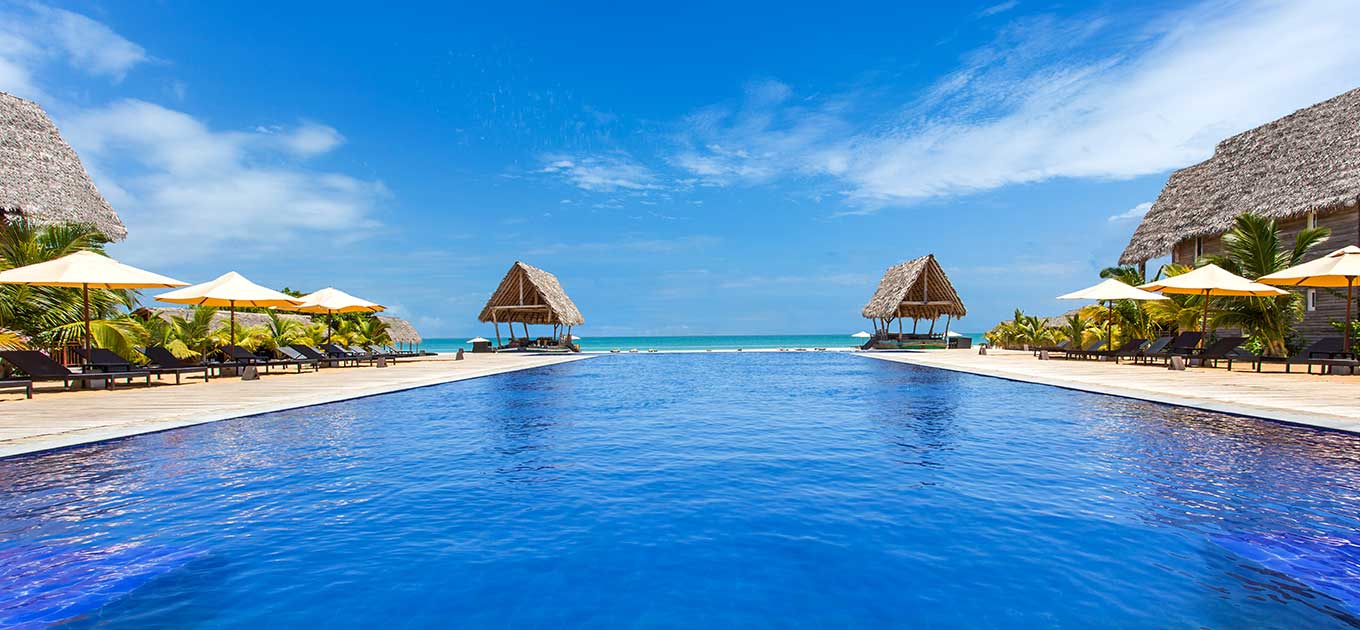 Deluxe Attic Room = £225 per night (full board)
Outside, your chalet may be easily mistaken for the fishing hut it is designed to resemble. Inside, you are surrounded by palatial luxury.
Your deluxe attic room is spacious enough to accommodate a queen-sized bed with plenty of room to spare for enjoying your LCD TV with international channels with a drink and a snack from your well-stocked mini bar.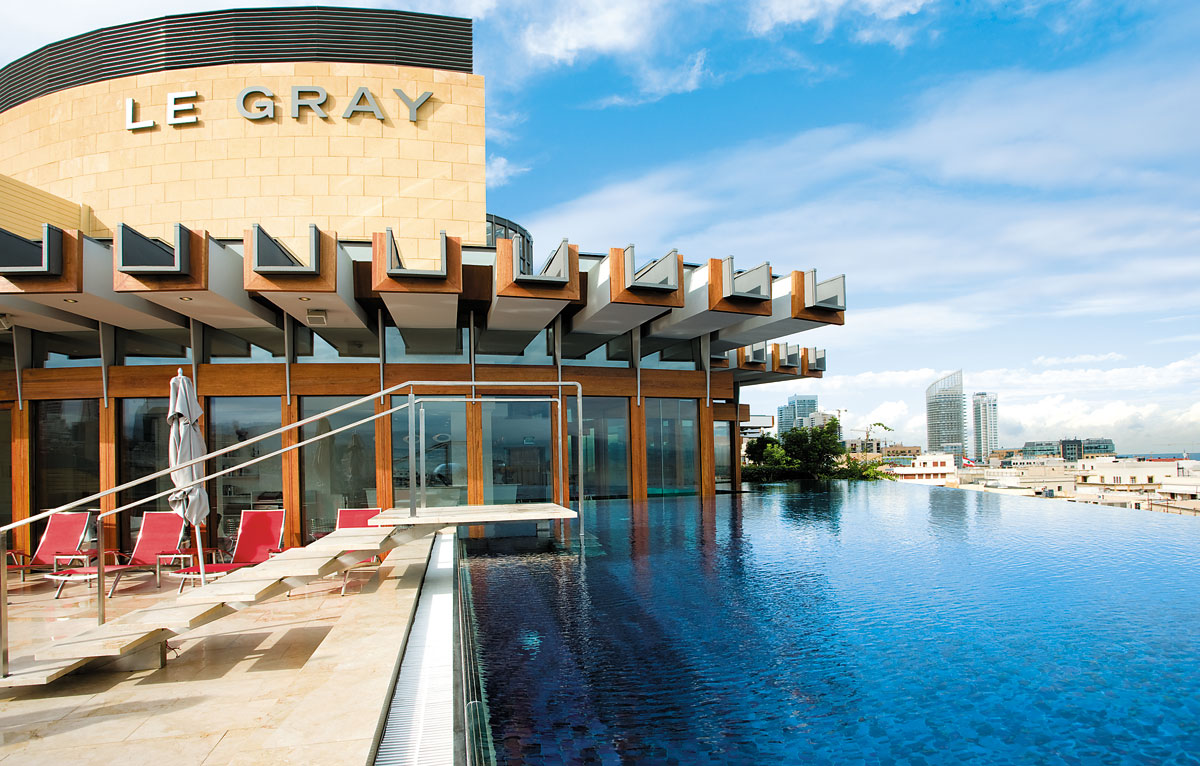 Corner Suite = £952 per night
Nestled in between the sparkling Mediterranean and the majestic Mt Lebanon, the contemporary-classic Le Gray Hotel contrasts with the historic downtown.
Floor-to-ceiling windows in the Corner Suites allow you to make the most of spectacular views.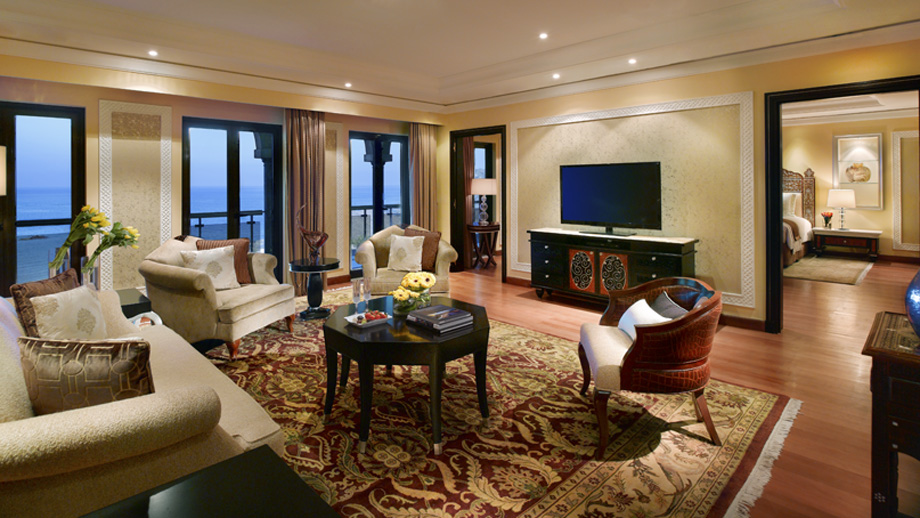 Presidential Sea View Suite
In addition to views of the Haijar Mountains and the Sea of Oman, Al Bustan Palace, the "jewel of the Sultanate," offers a full kilometre of private beach, five outdoor swimming pools and array of water sports.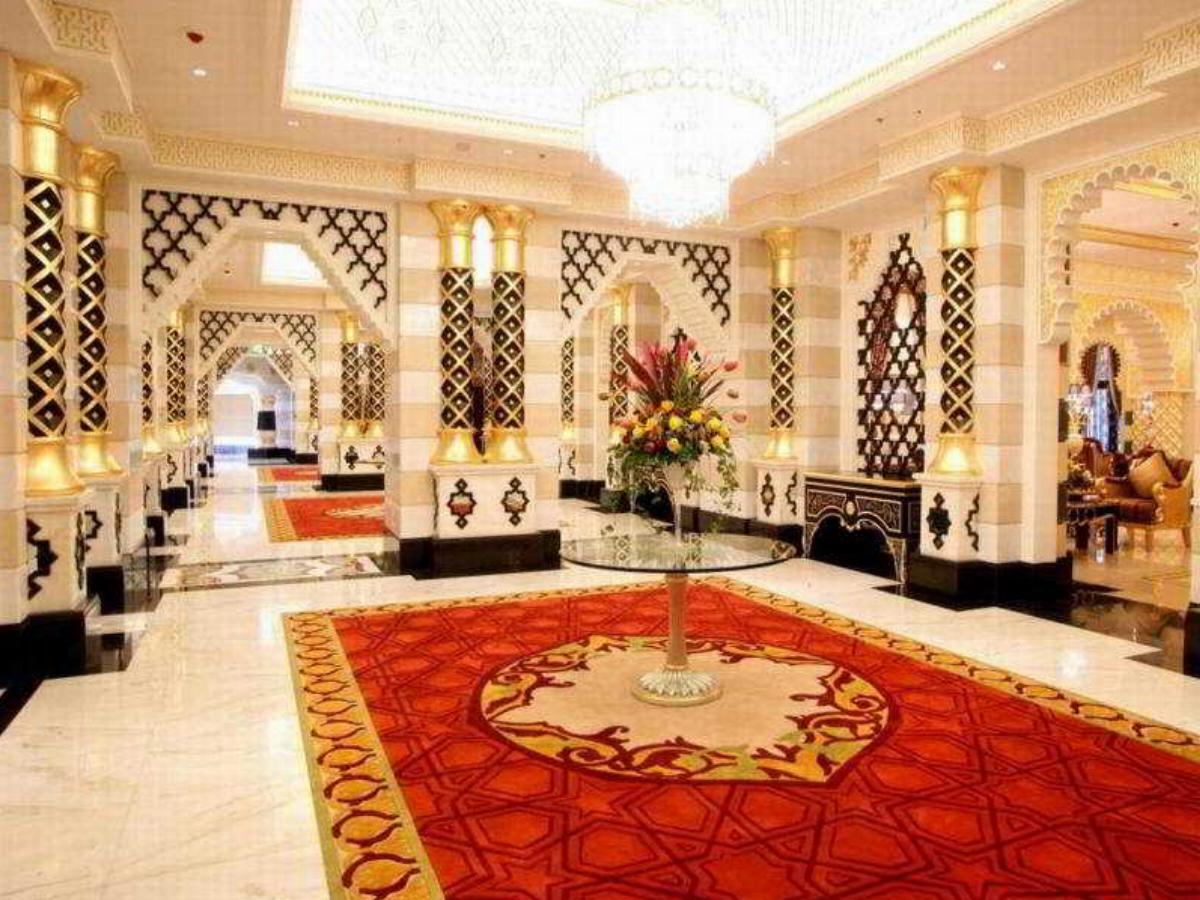 Royal Suite = £5,600 per night
You are royalty on your summer holidays in your palatial suite. Gold, crystal and porcelain china, this is the world the word "opulence" was invented for.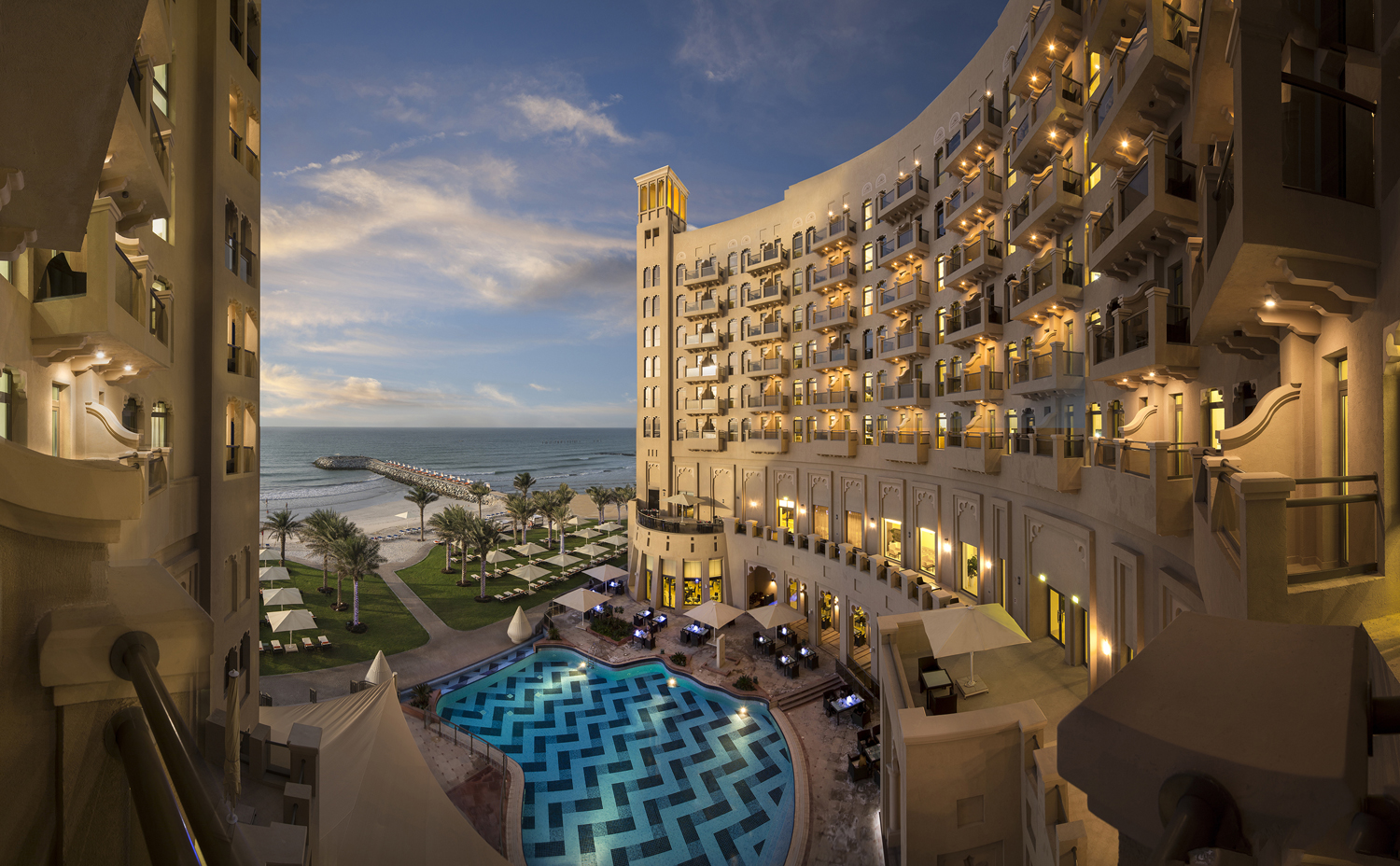 Two-Bedroom Residence = £630
As a city at the edge of the desert, Sharjah offers chocolate box charm. As a luxury hotel, the Arjman Palace offers an unforgettable experience.
Guest services include high speed Internet, a variety of recreational activities and customized treatment suited to your moods and needs of the moment.

The warmth and friendliness of the "TK" spirit is evident in everything they do, from the waiters, cooks, gardeners to the chambermaids and pirogue skippers. All from the local village, they are all trained extensively in the hotel business.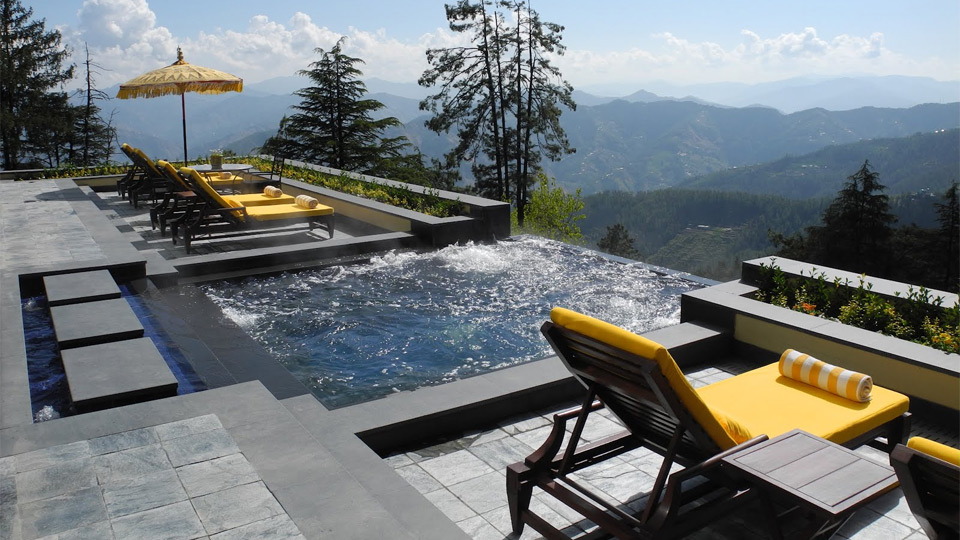 What's a more jaw-dropping location for a hotel than the Himalayas. Set on top of the mountainous range, the Wildflower Hall excels not only in jaw-dropping sights but in delivering the comfort you deserve from a hotel.