Cooking is something that should be fun, it's about making delicious food and sharing it with the people we love most.
However with a family or with limited time, cooking can often become more a chore than a choice. With the demands of little hungry people, (or big hungry people) you can find yourself frustrated with all the chopping and mixing and roasting and baking and dicing and slicing and whisking and blending.
Whilst despite all of this cooking has remained a favourite pastime of mine, I have thought on numerous occasions "I wish there was an easier/quicker way to do this!"
Luckily for those of you who share both my passion for the kitchen and cooking, and my occasional frustration with everything that comes with it, there are no shortage of innovative people out there who have created some weird and wonderful gadgets which make your time in the kitchen a whole lot easier, (and much more fun).
KITCHENAID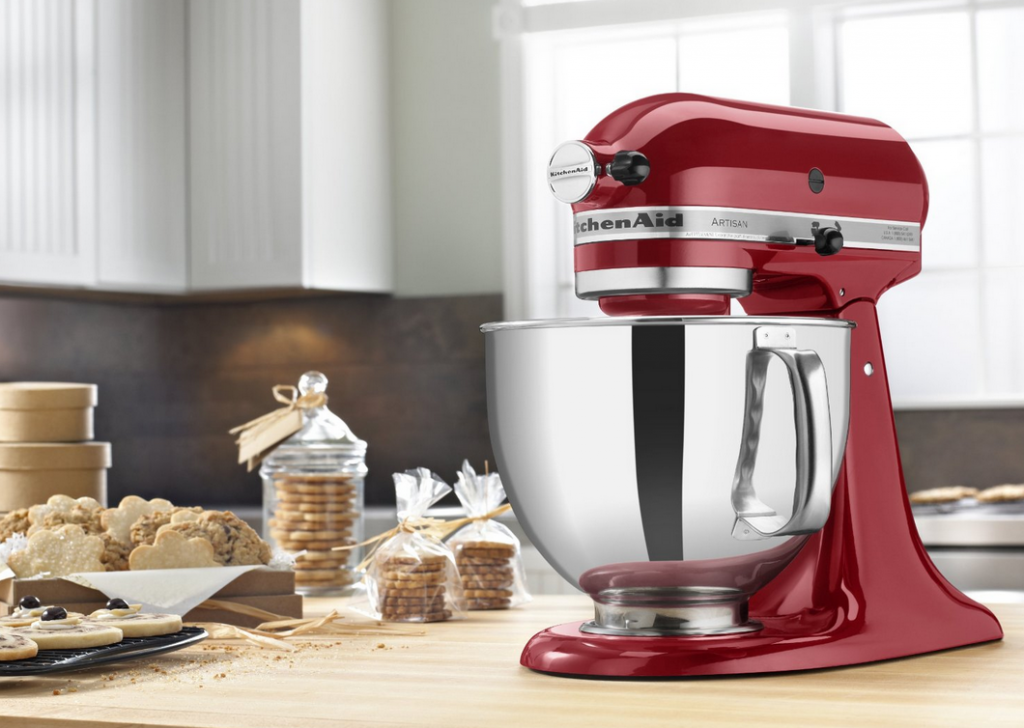 No surprises here! If there was a holy grail of kitchen gadgets, there is no doubt that Mr KitchenAid would take the crown.
Yes, it's expensive, and yes, your significant other will probably not be able to seek the logic in getting one of these bad boys over a simple mixing bowl.
But if you do a lot of baking, like to be versatile with your creations, and are happy to fork out for the extra add-ons, then you'll not only be whipping up cakes, but making your own pasta, grinding your own meat, making your own ice-creams and baking your own bread.
The beauty of this little thing is that you can pick and choose the attachments to get based on the kinds of foods you make the most.
And whilst it will set you back, if you did happen to purchase all the attachments out there, you'd need hardly any other appliances in your kitchen!
CUISINART ICRECREAM MAKER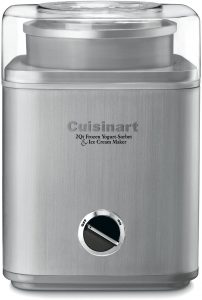 Who doesn't like ice-cream? The Cuisinart ice-cream maker allows you to create your own ice-cream and frozen yoghurt concoction in under half an hour.
You will have to store the internal bowl in the freezer the day before use (although I'd keep it in the freezer continuously in Summer for those spontaneous ice-cream making decisions). It's not overpriced, it's effective, and it makes delicious treats!
Also, when you're in control of the recipe, you can make eating ice-cream as guilt free as you like!
HERB SCISSORS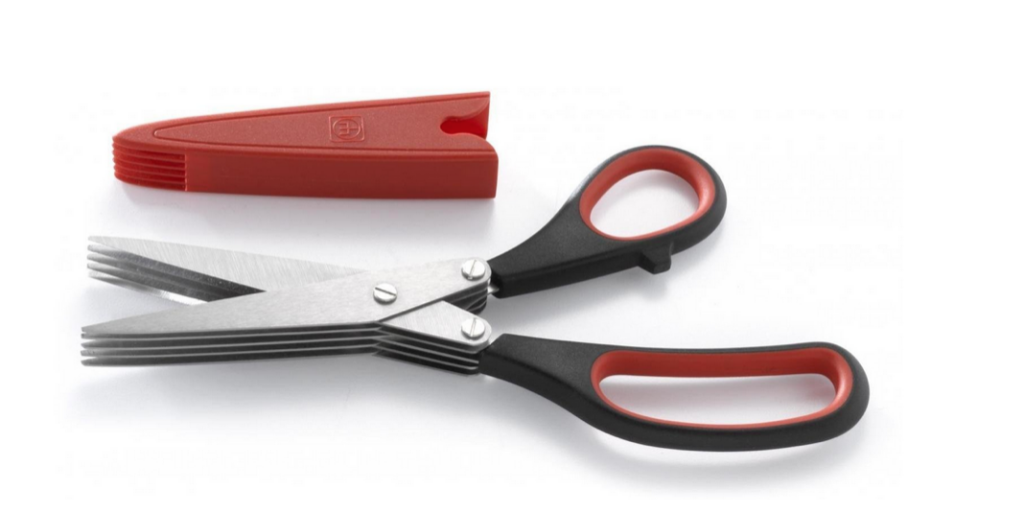 These little beauties are so simple, yet as soon as you start to use them you will wonder why on earth you hadn't bought a pair sooner!
With 5 shears compared to standard scissors with just 1, these scissors do the job of finely chopping herbs in a few short snips, just make sure that you've patted the herbs dry so that they don't stick to the blades as you cut.
I've heard a lot of people rant about Microplane herb mills which work like a pepper grinder, but in doing some research I have found a lot of mixed reviews; the mill has to be full, the herbs have to be dry, and the mill itself can be a bit of a pain to clean.
Whilst there still is a little bit of man power needed in using these scissors, they'll make garnishing with herbs or chopping up chillies an absolute breeze! You can also use them for shredding mushrooms!
The brand that we recommend is Wusthoff, known for their quality knives, so we're pretty confident in the sharpness and longevity of these blades.
The scissors also come with a handy blade cleaner to make getting any stuck herbs out an absolute breeze.
IPAD FRIDGE MOUNT: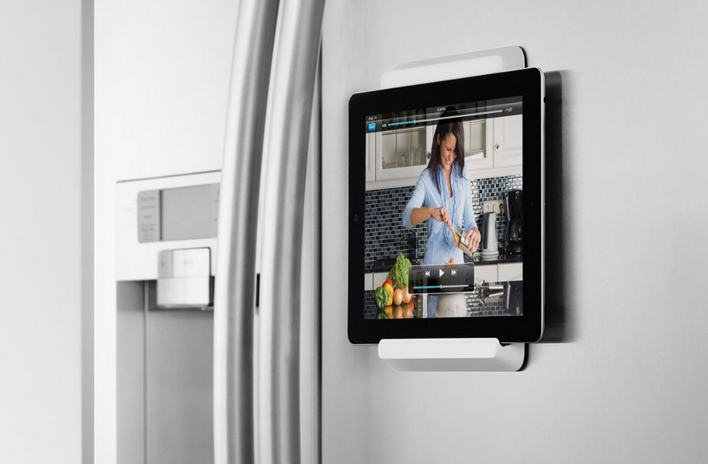 If you have an iPad, there's little doubt it's a common companion in the kitchen. Whilst having a few recipe books, my most frequented one is taste.com.au, which means I need a device in the kitchen with me while I cook unless I want to write or print out a recipe.
This nifty wall mount means that you can mount your iPad to the fridge or cupboard so that it's out of the way of any liquid or food products on the bench and still in an easily accessible location.
Not only useful for recipes, it's an easy way to have music on in the kitchen while you cook, or watch tutorials for any cooking techniques you aren't familiar with without having to leave the room.
Just make sure that you have a compatible iPad and an appropriate surface before going ahead with this purchase.
JOSEPH JOSEPH NEST 9 PLUS – MULTI COLOUR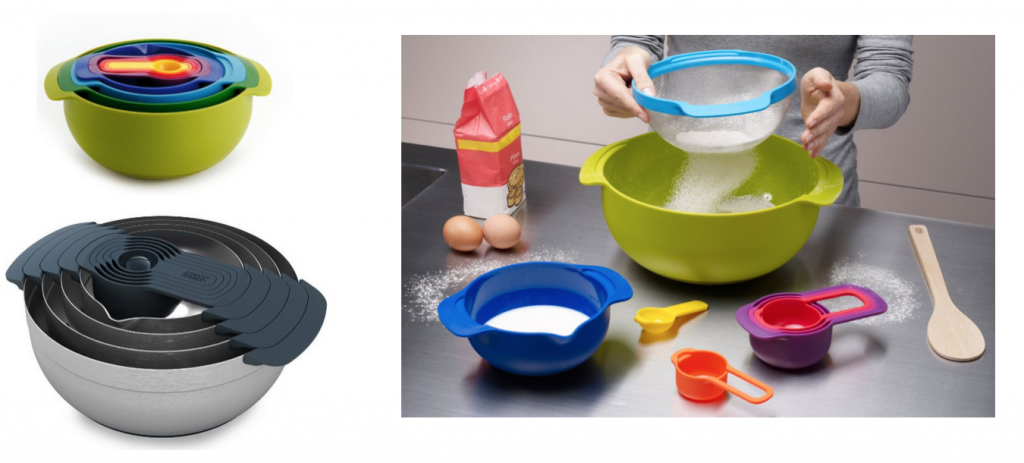 It's bright, it's colourful and it's practical. Taking up very little cupboard space, this 9 piece nest of mixing bowls and measurements gives you pretty much everything you need for baking.
Except for the smaller spoon measurements (Our only found fault) the set includes:
4.5L mixing bowl,
3L colander,
1.65L sieve,
.5L mixing bowl (With internal measurement markings)
and 5 measuring cups (1 cup, 1/2 cup, 1/3 cup, 1/4 cup and 1/6 cup).
If you're thinking that this looks great except that the colours are going to clash horribly in your kitchen then you're in luck, the set also come in Tonal Grey, and you can also get the set in a stylish stainless steel.
PREPARA DELUXE OIL MIST SPRAYER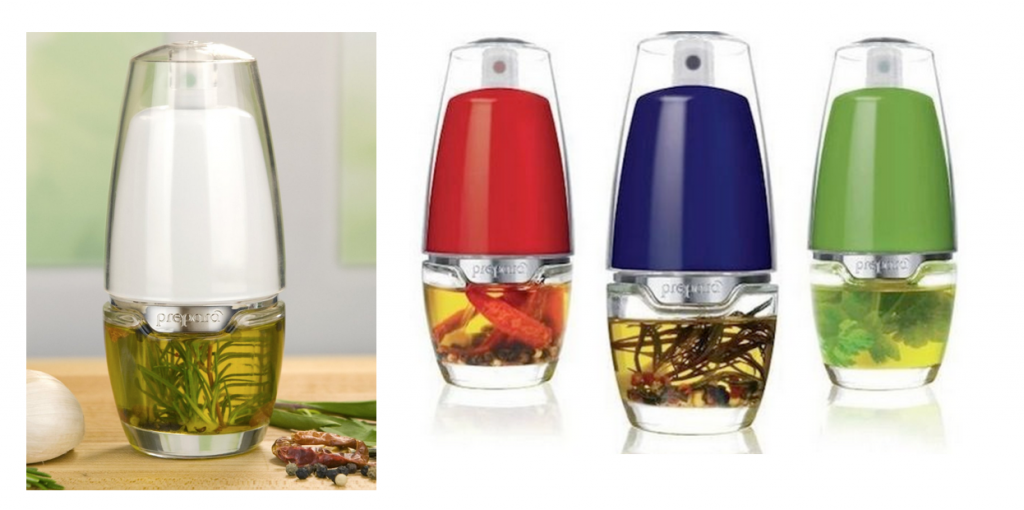 I love the idea of this little gadget! Create you own infused oils and use the mister to dress salads, and prep frying pans.
100% BPA free, the mister can be used for vinegar as well as oil.
For best results, keep the mister upright as you use to avoid clogging (although it has a non-clog filter in place) and for the most effective spray.
It's dishwasher safe and with a range of colours which can be used to colour code different types of oils. It also looks pretty snazzy on the kitchen bench or table top.
BREAD KEEPER AND SLICER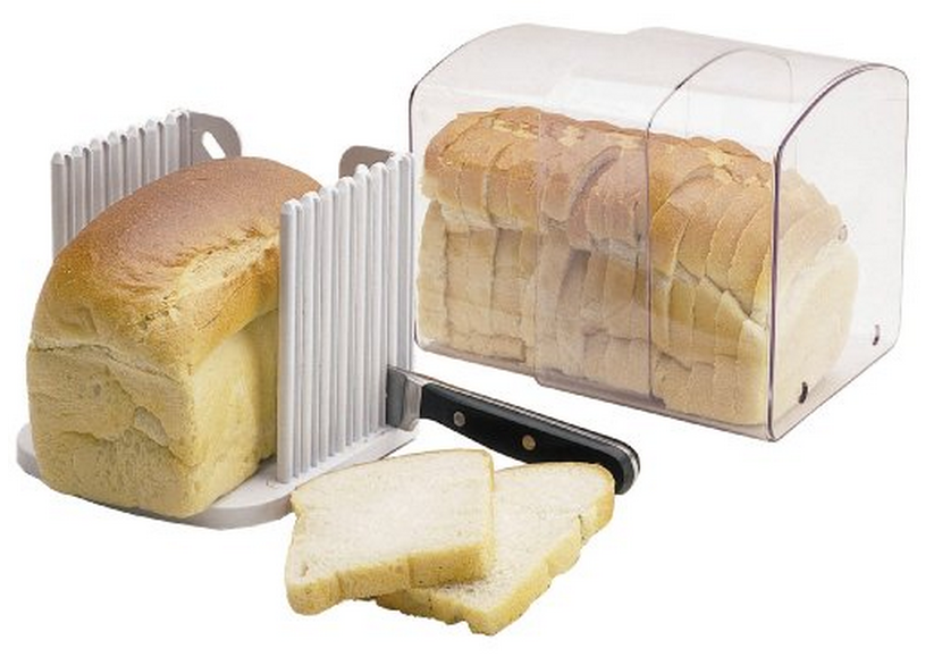 Nothing beats a fresh loaf of bread, and if you're a home bread baker then this KitchenCraft bread keeper and slicer will make storing the bread and slicing it a piece of cake.
The expandable keeper has tiny vent holes, which allow just enough ventilation to keep the bread fresh (if it's not gobbled up straight away) and the slicing guide means that you will make the bread go a lot further with no wonky or uneven pieces and a lot less mess than simply chopping the bread on a board.
JOSEPH JOSEPH COMPACT DIGITAL TRISCALE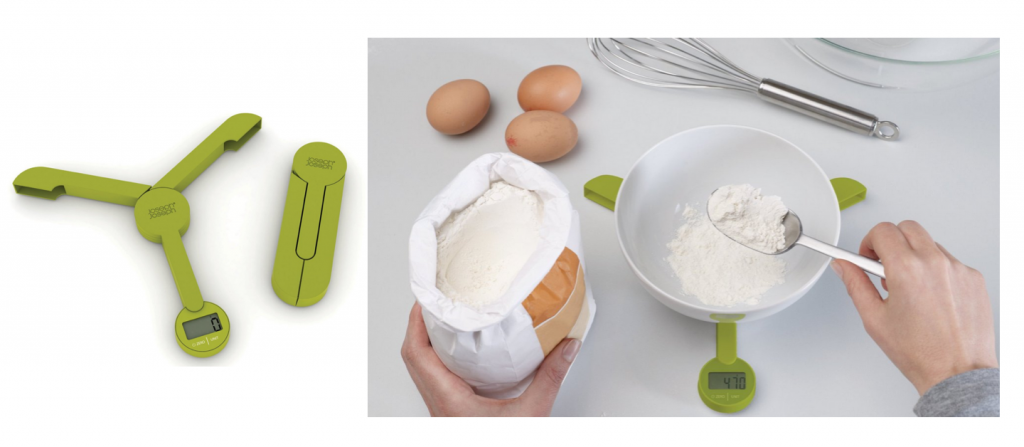 When it comes to the kitchen, space is very important. This foldable digital scale system is genius. Easy to use and super compact, the scale is accurate and a tare setting allows you to add and weigh multiple ingredients into the same bowl.
KITCHEN CRAFT MASTER CLASS DELUXE COOK'S BLOWTORCH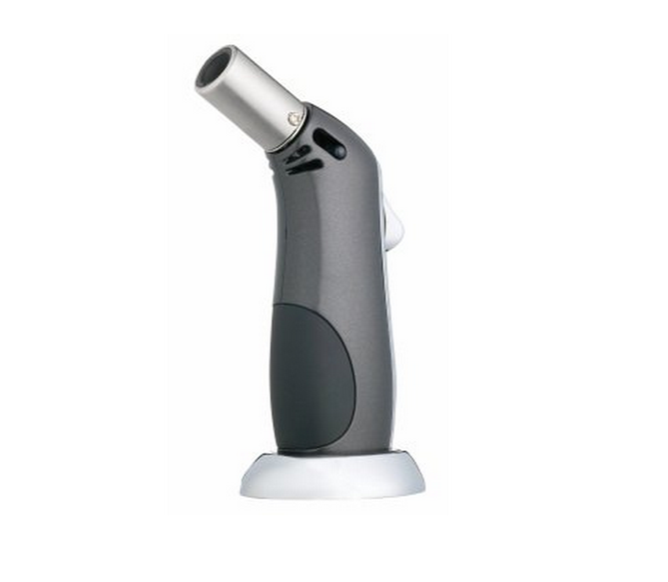 Once you get one of these bad-boys, you won't look back!
This specific model comes with an adjustable, anti-flare flame which works at all angles, safety lock so curious little ones aren't in any danger, fuel level window and refillable cylinder.
You'll be amazed at what you can use them for; from skinning peppers and tomatoes to caramelising desserts, browning meringues and crisping joints of meat along with the old favourite, cheese on toast!
TOTALLY BAMBOO OVER SINK CUTTING BOARD WITH SILICONE COLANDER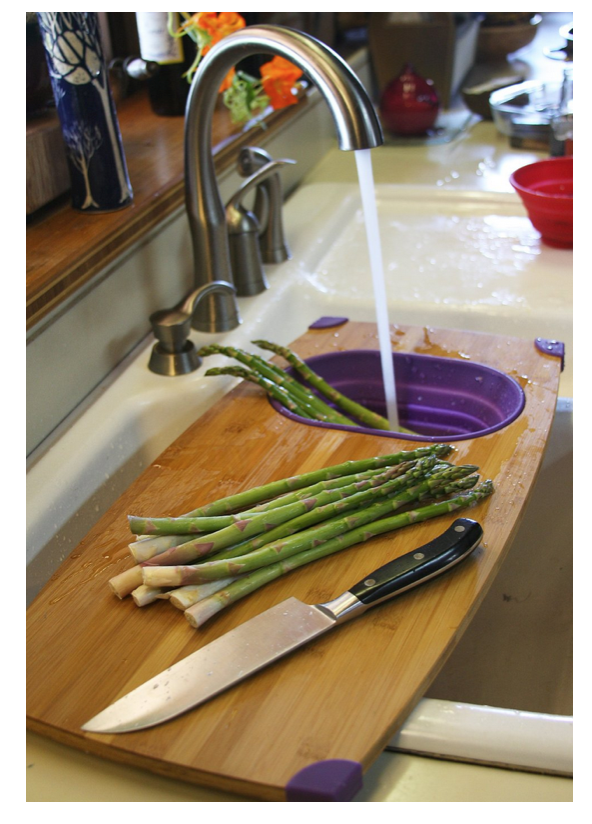 A super practical chopping board that fits neatly across a kitchen sink with an in-built silicon colander perfect for rinsing and draining, or for collecting and emptying scraps.
Made out of bamboo, the board itself is of high quality and makes the washing and chopping process a whole lot quicker and easier!
I'd love to hear of any other awesome kitchen gadgets you've come across or any feedback on the ones listed above.