Purchasing a baby crib can be quite a daunting decision for new parents. Cots and cribs provide a sense of comfort for the child alongside security for the parents. Whilst security and comfort is essential, there are several other considerations to take into account before making an ultimate decision.
What is your price range? What styles suit the decor of the room? How long is the crib intended to be used for?
We've listed below 11 wonderful and highly rated baby cribs, which will look stunning in your home, as well as provide you with peace-of-mind.
1. UBABUB POD CRIB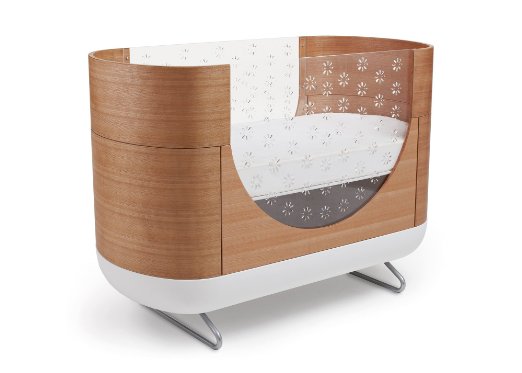 This top-of-the-line model offers several unique features including a low profile, clear acrylic windows for better viewing, a custom-made mattress and a stunning natural wood design. This crib can also be converted into an open toddlers bed once your child outgrows it. Those who are looking for an airy and sleek design will not be disappointed.
2. PARK AVE WHITE WOOD CRIB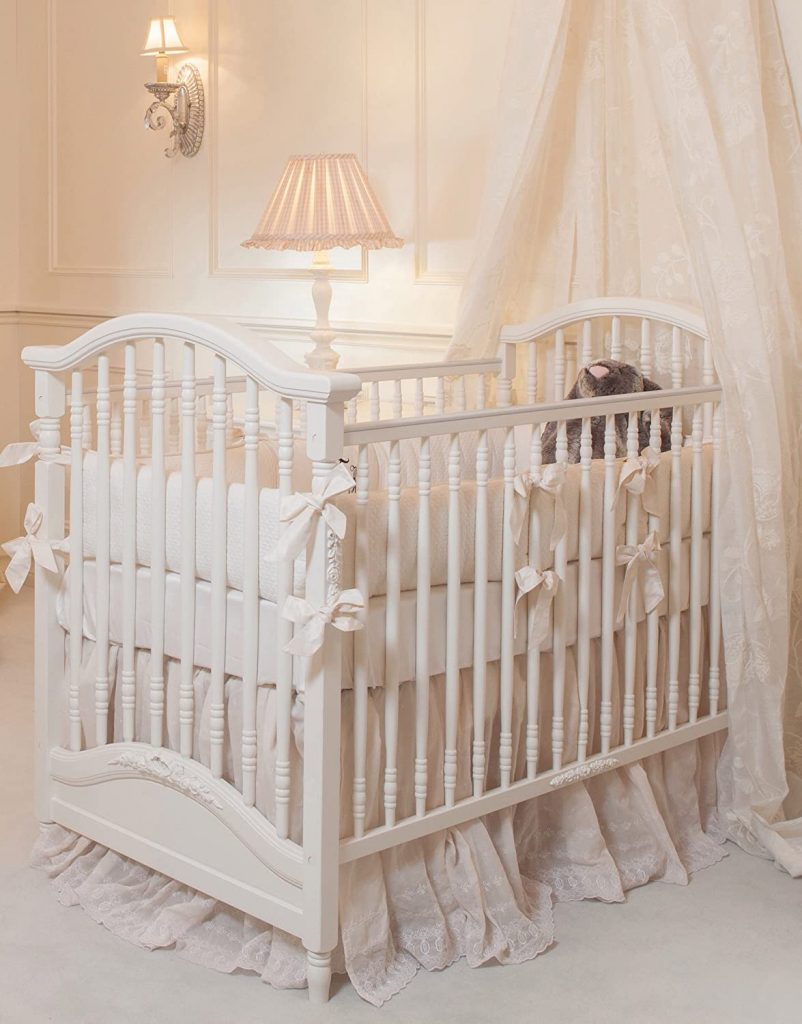 The tranquil white tone of this crib boasts a traditional and classic appeal; perfect for those looking to embrace such qualities within a room.
It can be adjusted to three different heights and the use of fine Italian craftsmanship guarantees that child and parent alike can enjoy years of use.
3. DUCDUC MORGAN CRIB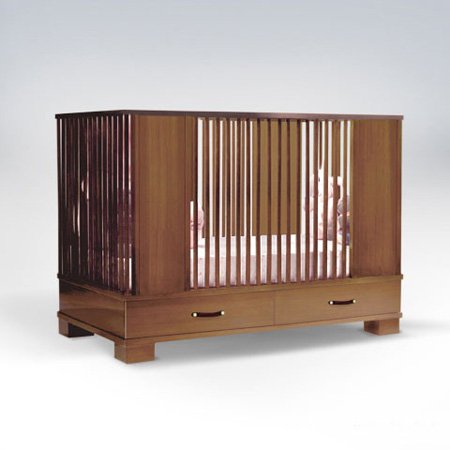 The minimalist designs espoused within this model are ideal for those who enjoy an understated appeal.
Still, comfort is indeed king and due to the fact that it is available in four different finishes, the crib is perfect for a number of decor choices.
4. BABY CACHE MONACO CRIB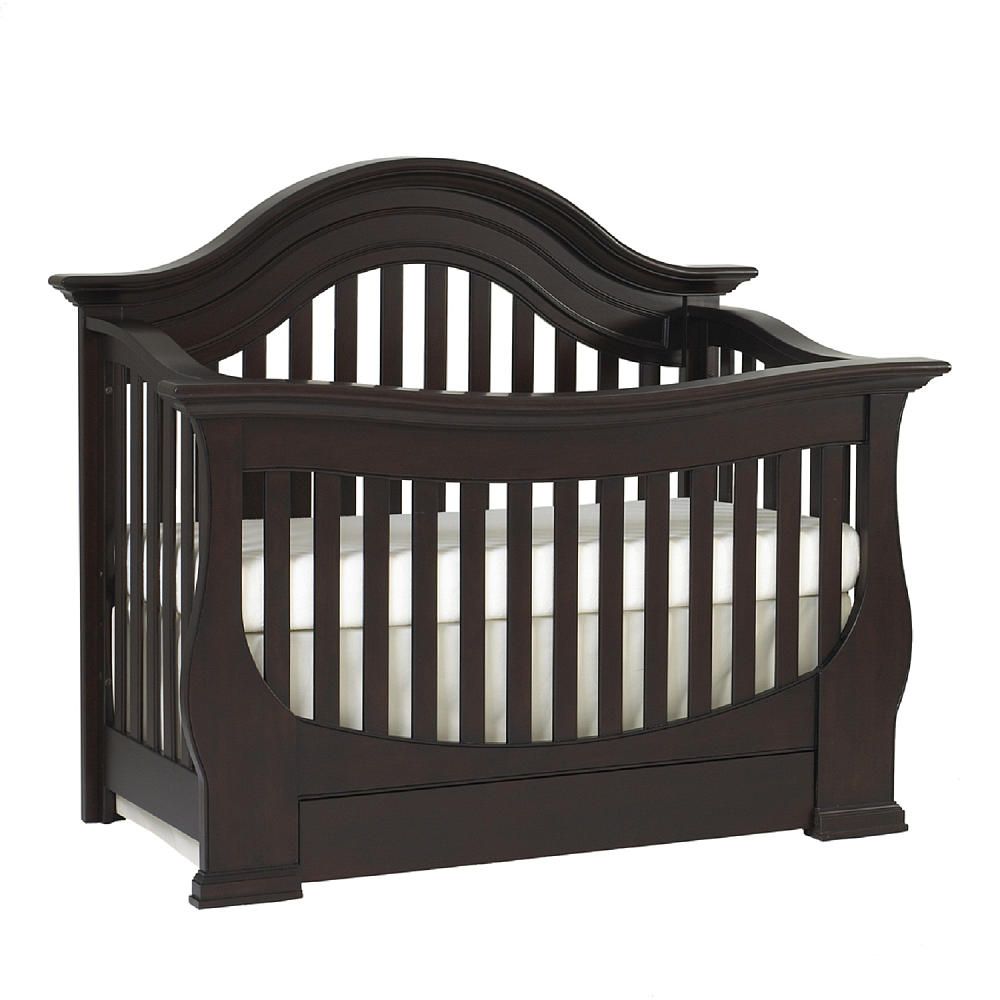 The unique design of this crib displays a classical appeal while its raised back slightly mirrors the headboard of a bed. Its vertical bars neatly compliment the flowing lines and edges observed on the top.
At a weight of just over 134 pounds, it will stand up to years of use.
5. BRATT DECOR CASABLANCA CRIB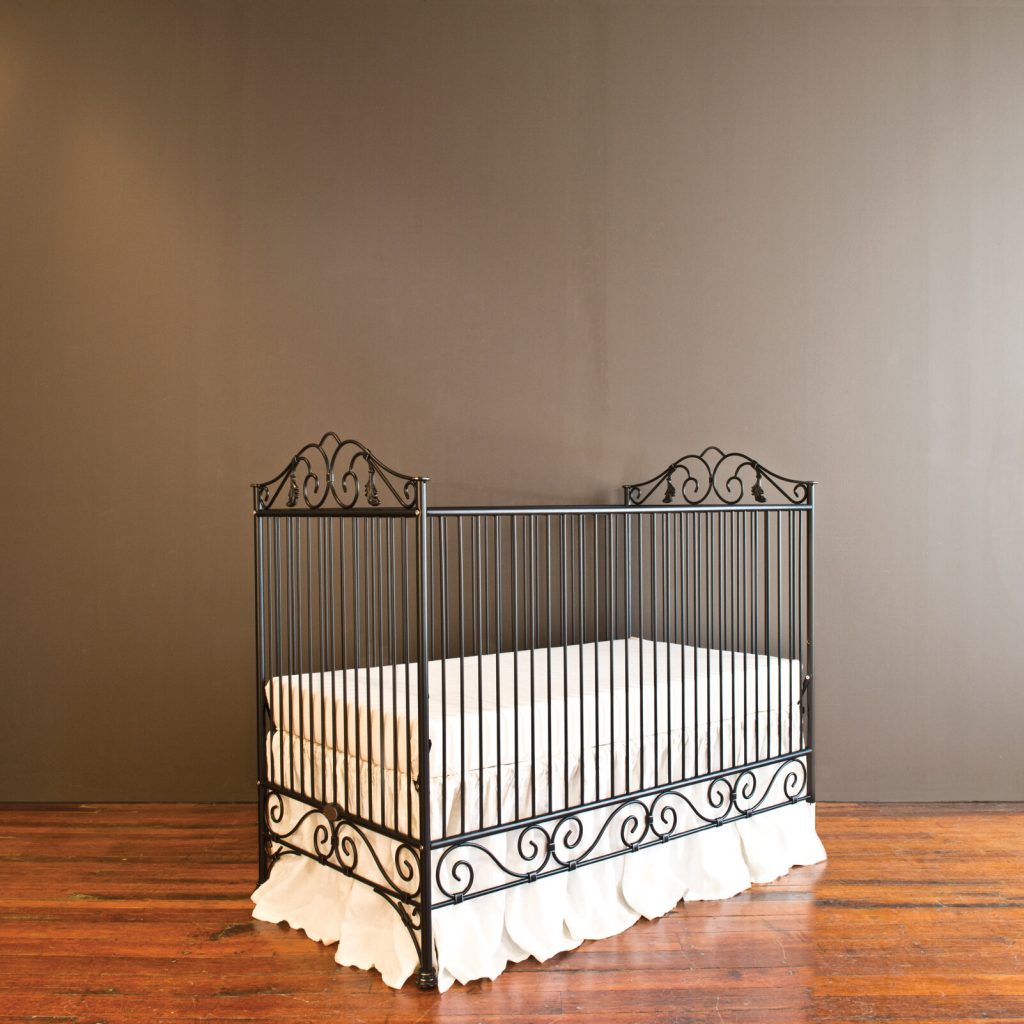 Unlike wooden models, the powder-coated wrought iron finish of this variant is a slight departure from the norm. As the metal was fashioned by hand from true artisans, no two units are ever alike.
The bottom rails consist of curved accents and as the sheets can hang to the floor, a synergy of design and comfort are both enjoyed. Three different mattress heights are also offered.
6. BRATT DECOR CHELSEA DARLING CRIB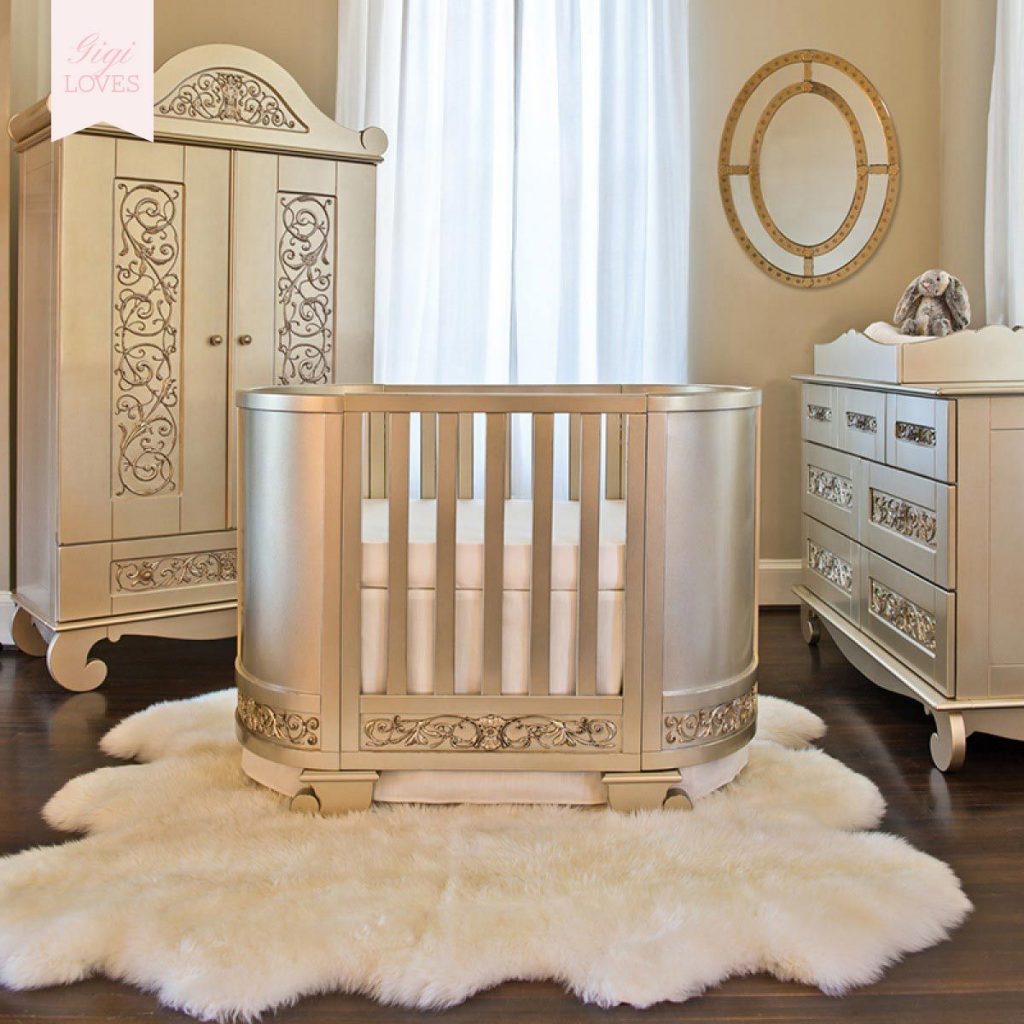 The antique silver finish of this model will immediately catch the eye of the beholder. Its mortice-and-tenon construction promises year of durability for what can only be called a bespoke heirloom.
This crib slightly mirrors an Art Deco flavor and is thus quite appropriate for anyone who enjoys a more classic ambiance.
Three different heights are provided for the mattress and interestingly enough, this crib also doubles as a cradle.
7. BRATT DECOR ANTIQUE SILVER SLEIGH CRIB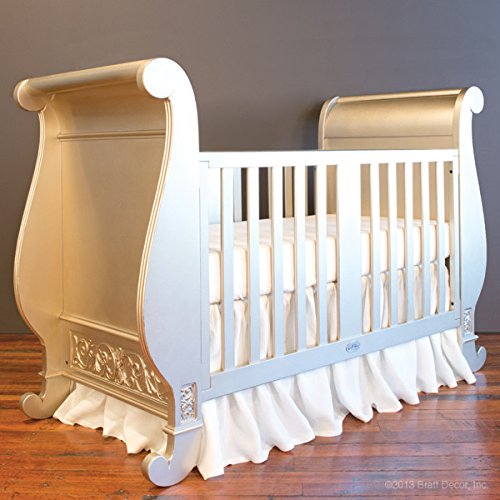 The iridescent silver finish of this crib is perhaps only superseded by its gentle and flowing curves. Displaying the qualities of a classical sleigh, fine craftsmanship is paired with strong joints and a flexibility to choose between multiple mattress heights.
Slits on either side can accommodate the need to tie a bumper, so a uniform look is guaranteed.
8. MUNIRE CHESAPEAKE MERLOT SLEIGH CRIB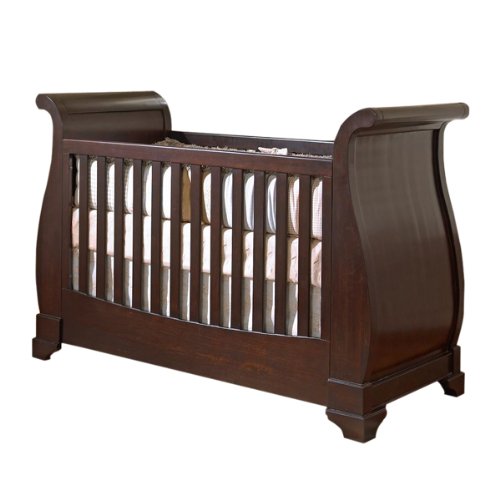 The rich merlot tones of the natural wood are the first aspect that will immediately catch one's eye. This warm flavor is then complimented by a whimsical and yet balanced exterior design.
At only 164 pounds, this crib can also be used as a toddler's bed; affording years of use. Other amenities include optional conversion kits and guardrails.
This is a perfect option for those who posses other dark furniture.
9. CARPETTI DESIGN MILANO CRIB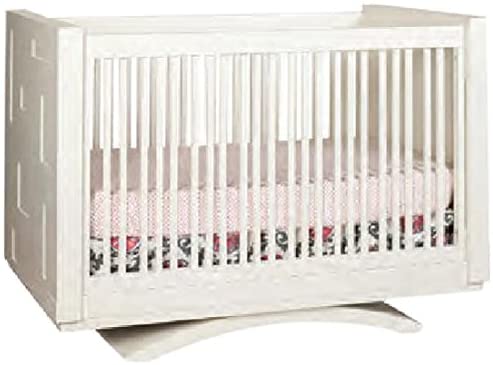 The delicate design of the vertical handrails in this variety allows for superior levels of safety and unsurpassed viewing space. It is fashioned from pure wood and constructed in the United States.
Mounted lower drawers provide ample storage space while numerous dimensions and colors other than white are provided on a made-to-order basis.
Finally, a rocking mechanism contained underneath will supply even higher levels of comfort to the child.
10. BLOOM OAK RETRO CRIB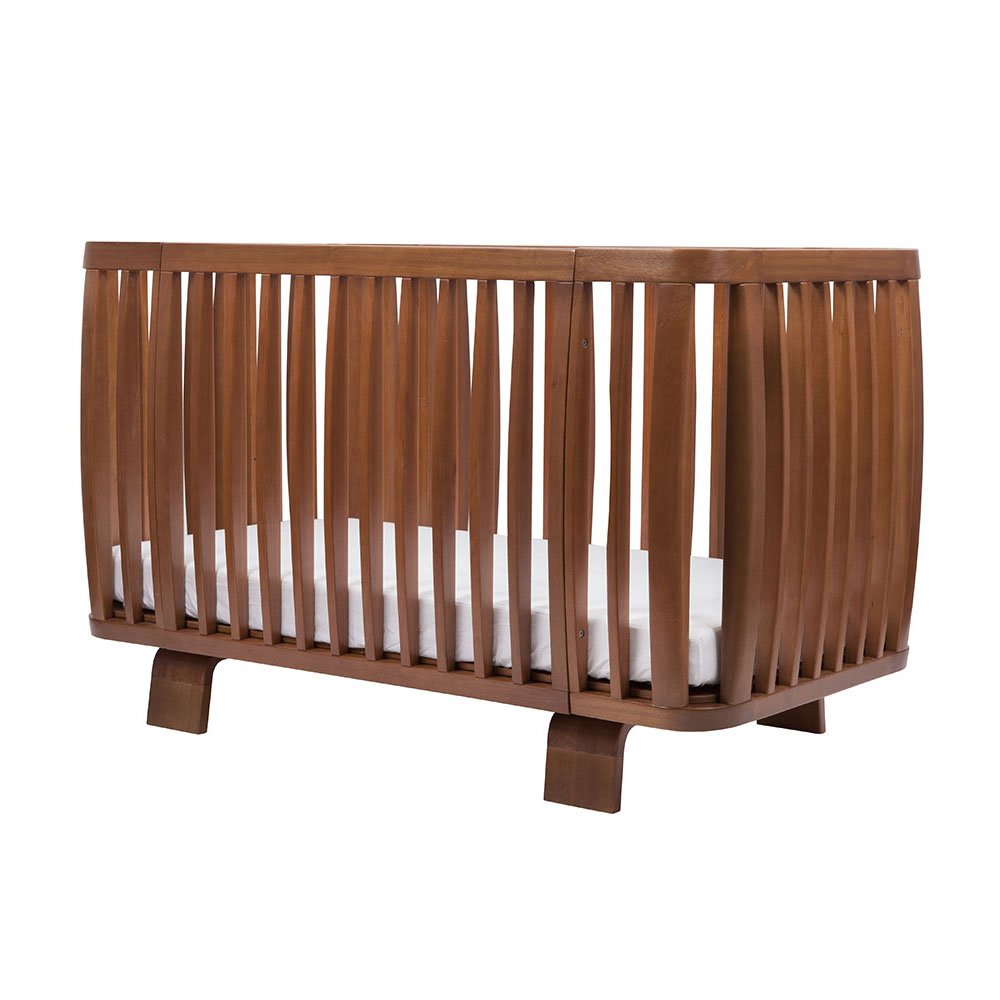 One of the most appealing aspects in terms of this design is its stunning simplicity. However, such a feature does not detract from the quality VOC-free finishes and the sheer beauty that is displayed.
This unit can be converted between a crib, a bassinet and a toddler bed. Therefore, its presence can be enjoyed for years. Inspired by designs of the 1940s and 1950s, such a model reflects simpler and family-oriented times.
Besides a natural wood tone, coconut white is another color that can be chosen.
11. MUNIRE FULL-PANELED CHESAPEAKE GRAY CRIB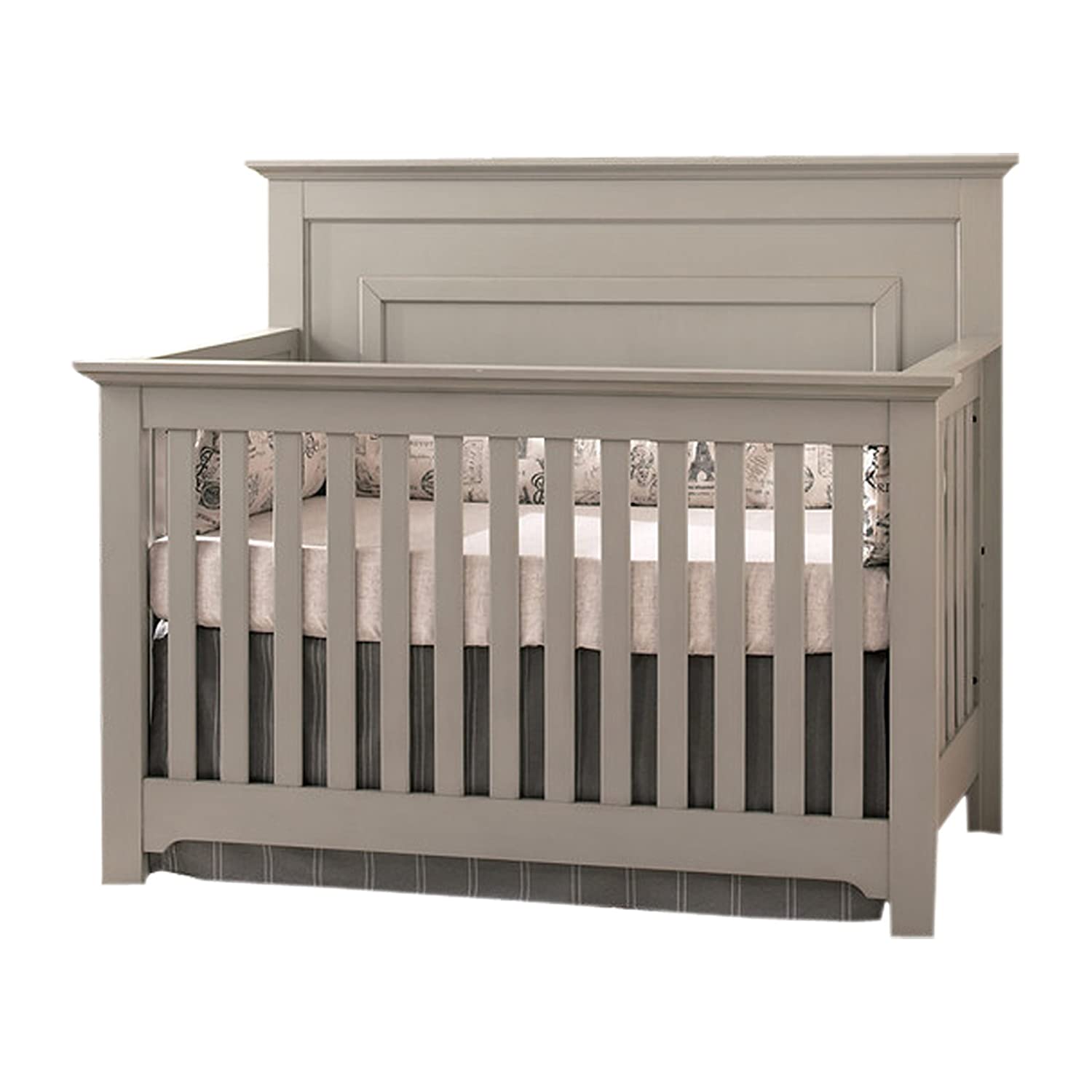 The gray undertones of this crib are suited for nearly any palate or interior decor imaginable. All woods are sourced from ecologically friendly forests within the United States.
A non-toxic finish is enhanced by a very durable construction. Still, this unit can also be converted into a a toddler bed, a daybed and even a full-size bed as the child grows older.
One unique feature can be seen in its stunningly fashioned headboard; a hallmark of this series.