Downdraft extractor fans have become increasingly popular in modern kitchens due to their sleek look, and the ability for them to be hidden out of view in a cooking island when not being used.
While they can be a bit more expensive, this is often justified by the longevity and appeal of such units. Below are seven of our favourite downdraft extractor fans currently on the market.
1. THE FABER FABULA DOWNDRAFT EXTRACTOR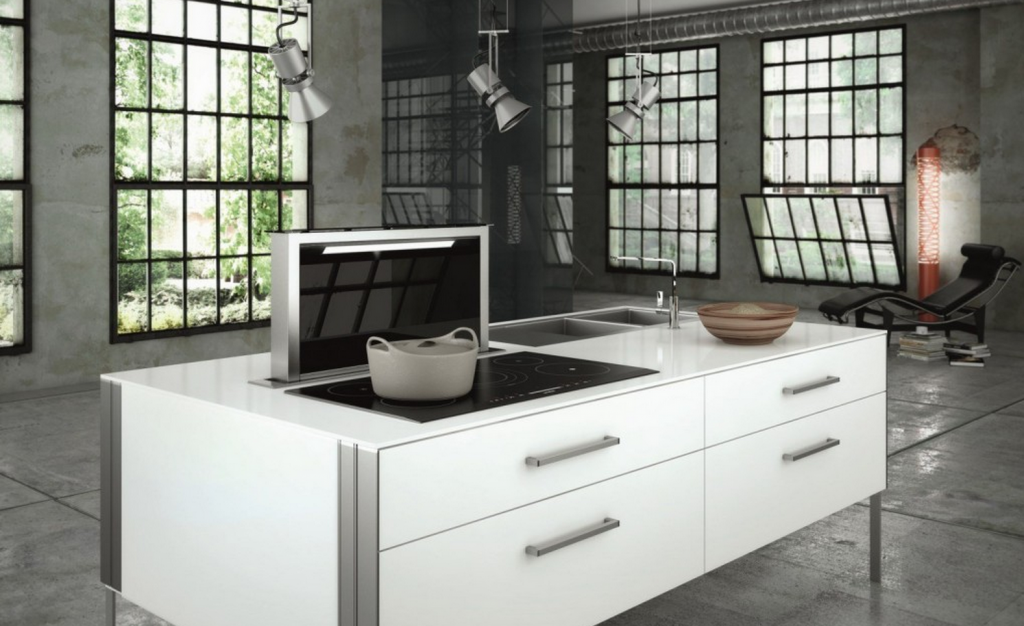 Built from stainless steel and glass, this extractor fan is meant to suit similarly themed stoves and countertops. It is 9.5 centimetres deep, 79.4 centimetres high and 40 centimetres long.
A low noise level of only 71 decibels is perfectly appropriate for use within any home. It is able to extract 750 cubic metres of air per hour while recirculation is another option.
LED readouts, convenient touch controls and a two-year manufacturer's warranty round out the appeal of this model.
2. THE NEFF TOUCH CONTROL DOWNDRAFT EXTRACTOR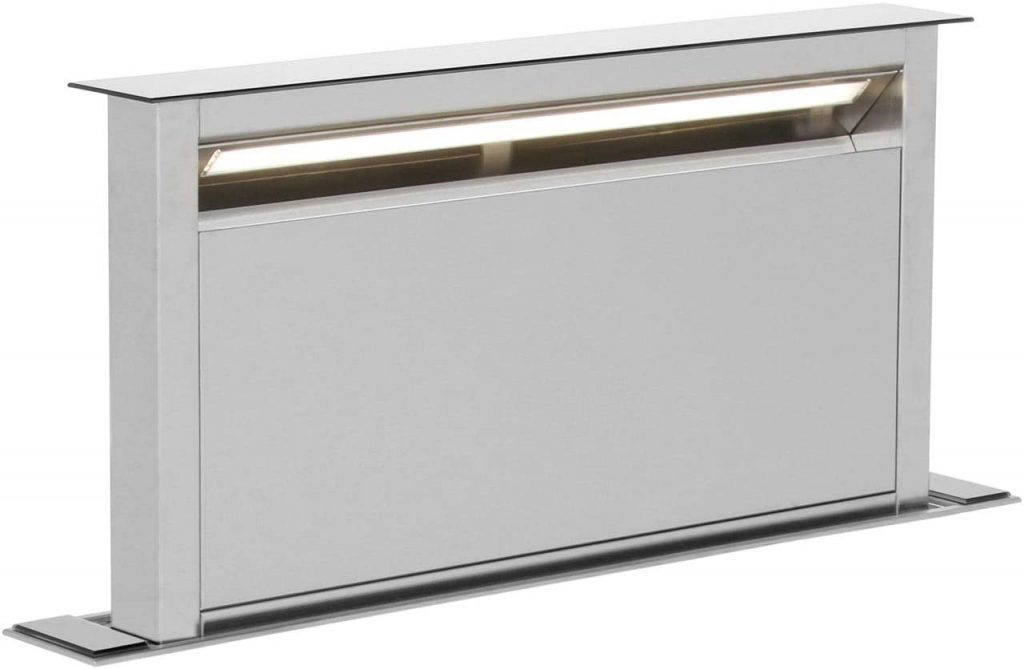 This is another model which can be perfect for those looking for modern convenience with an attractive design.
Some of the main highlights of this Neff model include a segmented LED display panel, touch-control operation, automatically variable extraction speeds after 15 minutes of operation and the ability to remove or recirculate 580 cubic metres of air each hour.
It is also able to be powered at intervals; ideal for cutting back on electricity costs. This Neff model is 880 millimetres wide, 352 millimetres deep and 652 millimetres high.
3. THE CDA EDD61BL WIDE BLACK DOWNDRAFT EXTRACTOR FAN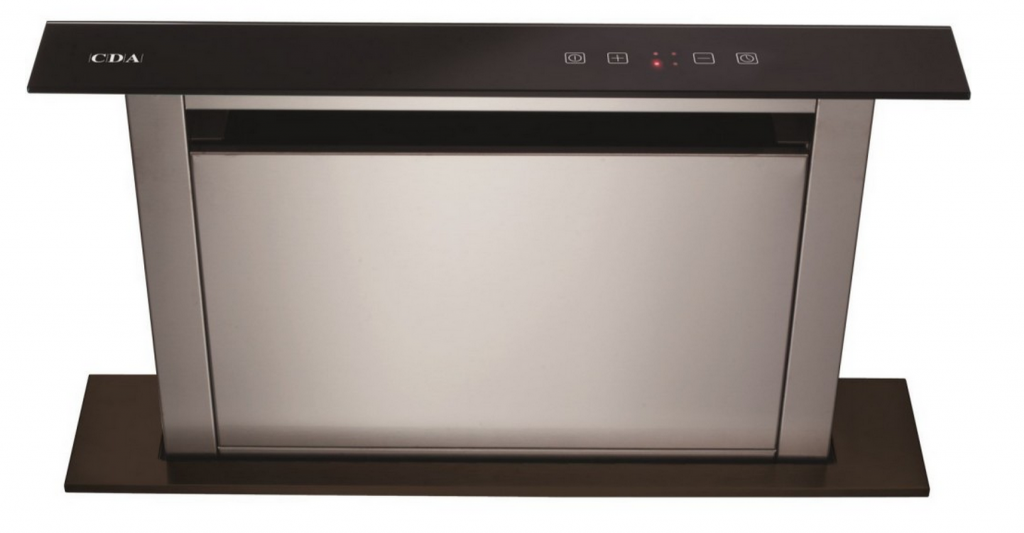 The stylish stainless steel exterior of this model will perfectly suit any kitchen that displays a similar flair for originality. There are four different speeds to choose from and its height can be adjusted as needed.
Touch controls allow for easy operation while both ducting and recirculation are options. It can extract up to 250 cubic metres of air per hour. A handy ten-minute timer will allow the unit to run for an additional ten minutes before shutting itself down.
It is 740 millimetres high, 580 millimetres wide and 116 millimetres deep.
4. THE BEST HOOD-BE-MV-90-SS MOVIE EXTRACTOR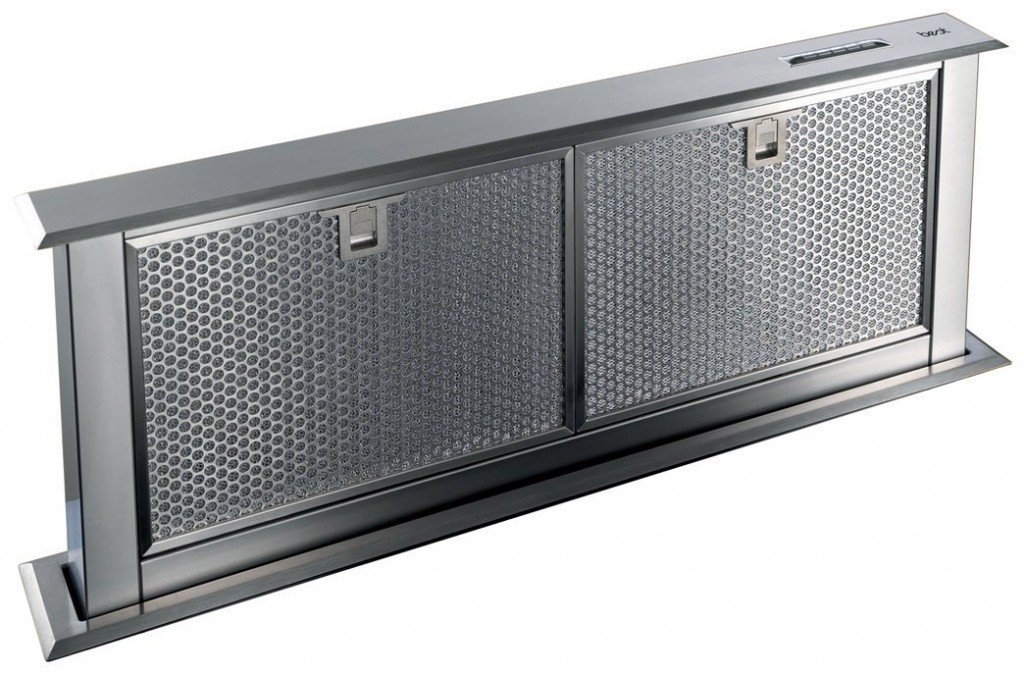 This stainless steel model offers numerous advantages in terms of air circulation and remove.
Some of the key features include four-speed electronic soft-touch controls, an aluminium grease filter, minimal noise and the ability to extract 770 cubic metres per hour.
A charcoal recirculating filter is included with the main package. Its television screen-like appearance is ideal for those with modern kitchens.
This is then complimented with a two-year warranty. This extractor's dimensions are 748 millimetres high, 860 millimetres wide and 92 millimetres in depth.
5. THE AEG DH-1690-M DOWNDRAFT EXTRACTOR FAN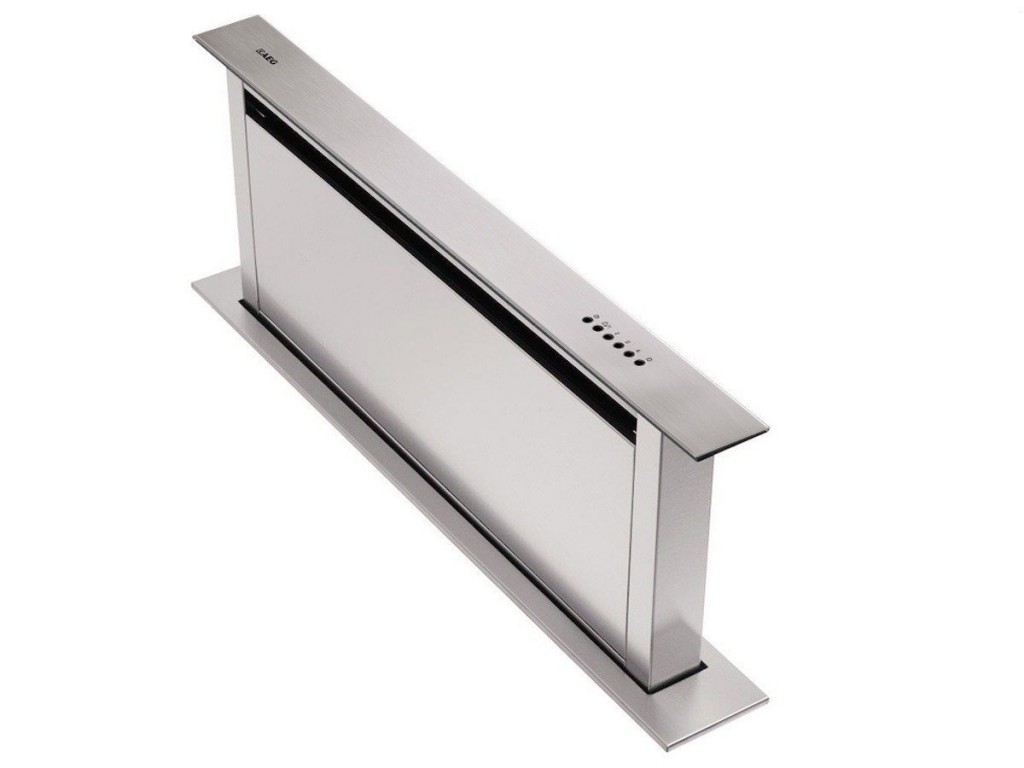 The smaller size of this extractor fan allow it to be suited for locations where space is at a premium. Its dimensions are 30 centimetres high, 88 centimetres wide and 10.8 centimetres deep.
A noise level of only 58 decibels also makes this brand one of the quietest on the market. At a weight of only 29 kilograms, it is likewise quite easy to install.
One-touch operations and a stainless steel finish are additional amenities not to be overlooked. It is equipped with a two-year warranty in terms of parts and labour. Push-button controls can select four different extraction speeds. It is able to efficiently remove up to 775 cubic metres of air each hour.
6. THE SIEMENS LD97AA670B IQ700 TOUCH CONTROL DOWNDRAFT EXTRACTOR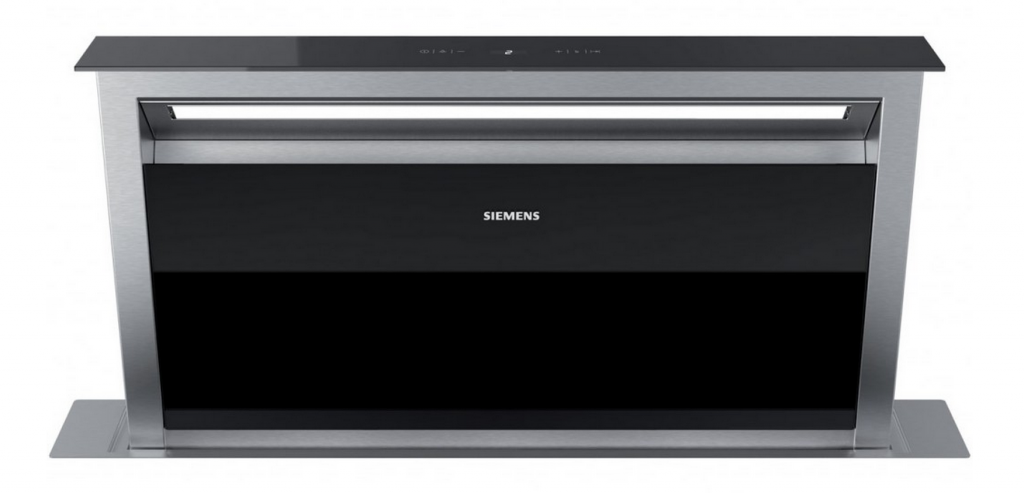 This medium-sized model is 65.2 centimetres high, 88 centimetres wide and 35.2 centimetres deep.
Four different fan speeds are offered and the unit weighs in at a total of 43 kilograms. The height of the chimney sections can be adjusted and an attractive black glass canopy further aids to its overall aesthetic appeal.
This Siemens model can extract approximately 530 cubic metres of air per hour. It can also recirculate air as well as remove it from the environment.
A grease filter saturation indicator and a dimmer light option are two additional benefits unique to this brand. Its sleek and streamlined appearance have made the Siemens iQ700 a popular model.
7. THE ELICA ADAGIO 90CM DOWNDRAFT EXTRACTOR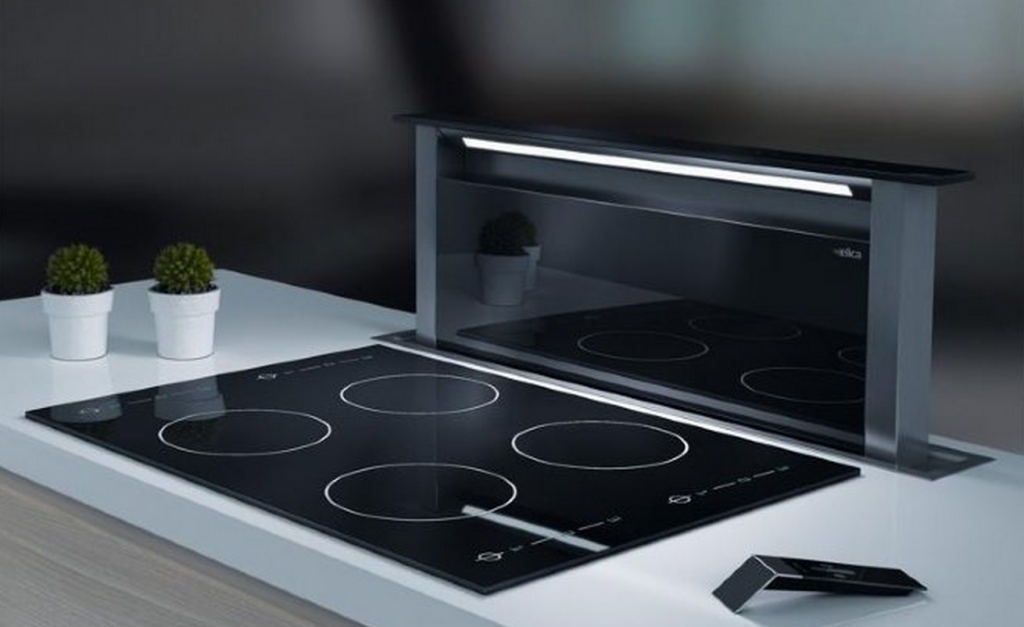 One of the most impressive advantages of this model is that it can extract a maximum of 900 cubic metres each hour.
A handy three-speed touch control enables the power to be adjusted while an automatic timer can bet set should longer operation be required after the cooking is completed.
One 14-watt neon tube provides additional lighting while in the kitchen. An aluminium washable grease filter is included as well as a choice of a black or white remote control. It is 30 centimetres high, 90 centimetres wide and 12 centimetres deep.
Thus, this unit is longer than it is high; ideal for smaller spaces. It is nonetheless a fact that the Elica Adagio provides a robust amount of extraction power.