When purchasing a new ceiling fan, it can be tempting to simply select the one which looks the best. However, whilst style is as important as ever, there are a number of other factors to consider too.
Firstly, to avoid an anxiety attack every time you glance upwards, find a ceiling fan which doesn't wobble as it turns. Not only are the wavering blades a potential hazard, they also create an irritating buzz which threatens to ruin the beautiful ambience of your home.
Secondly, focus on the efficiency of the fan. As it's likely to be used daily at least throughout the summer months, even the slightest difference in wattage and CFM (cube feet of airflow per minute) can add up to significant savings over the years. Ideally you want a fan which achieves a good balance between the energy used and airflow generated.
Of course, let's not forget that your fan must look the part too. It often becomes the centre piece for a room so it's imperative that you get it right. When hunting for your perfect fan consider the height of the ceiling and the size of the room which it's set to be installed in. Whilst it needs to be large enough to circulate air, anything too big runs the risk of looking clunky.
In addition, fans come in all sorts of colours and materials so choose one which will blend in best with the theme of the room. With so many different models on the market you should find a fan which is both practical and pretty. Let's take a look at a few of our favourites below.
THE CASABLANCA STEALTH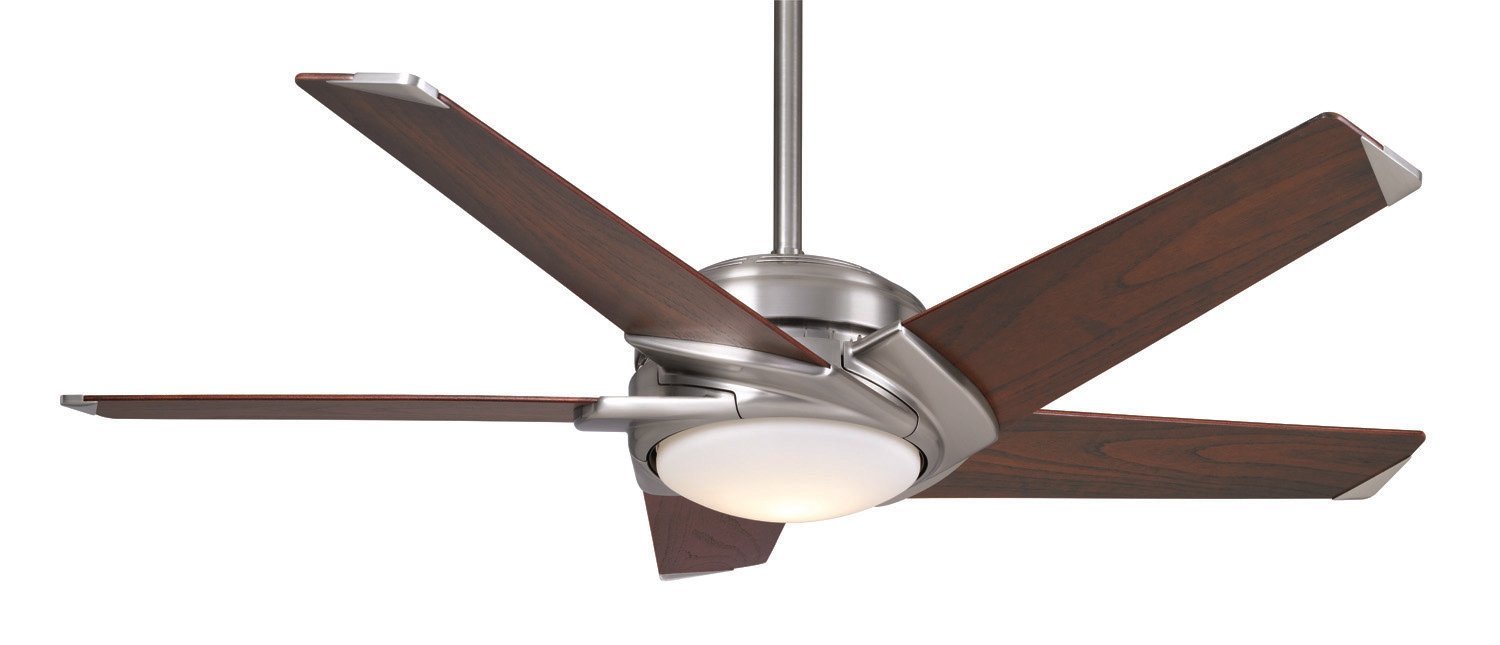 The team at Casablanca pride themselves in producing beautiful goods without sacrificing efficiency. The contemporary design of the Casablanca Stealth boasts elegant, swept-wing blades which span 54 inches, making it the perfect centre piece for a larger room. The subtle lighting is encased in a frosted white glass, adding warmth to the room without being too distracting.
This sleek fan is as sophisticated in its efficiency as it is in appearance with a motor which moves 4 to 5 times more air than regular motors whilst using significantly less energy. The accompanying remote control offers 6 different fan speeds and full-range light dimming.
THE HOME DECORATORS COLLECTION PALM COVE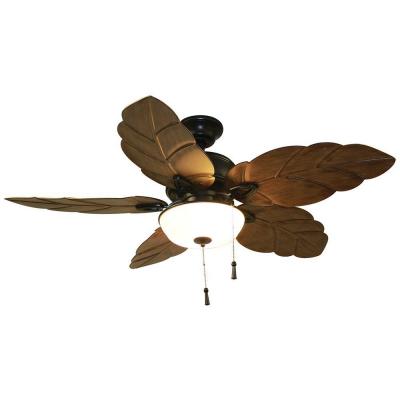 This exotic centre piece was inspired by paradise and endeavours to bring a touch of the tropics into your home. The large leaf-like blades blend beautifully into any outdoor garden space or indeed, in the right indoor setting. The tri-mount installation system offers different ways of mounting your fan depending on the height of your ceiling and the size of the space. The high-tech machinery behind the virtually silent motor is craftily concealed within the design so that it does not distract from the fan's beauty. This model's motor comes with a lifetime guarantee.
THE EMERSON CURVA SKY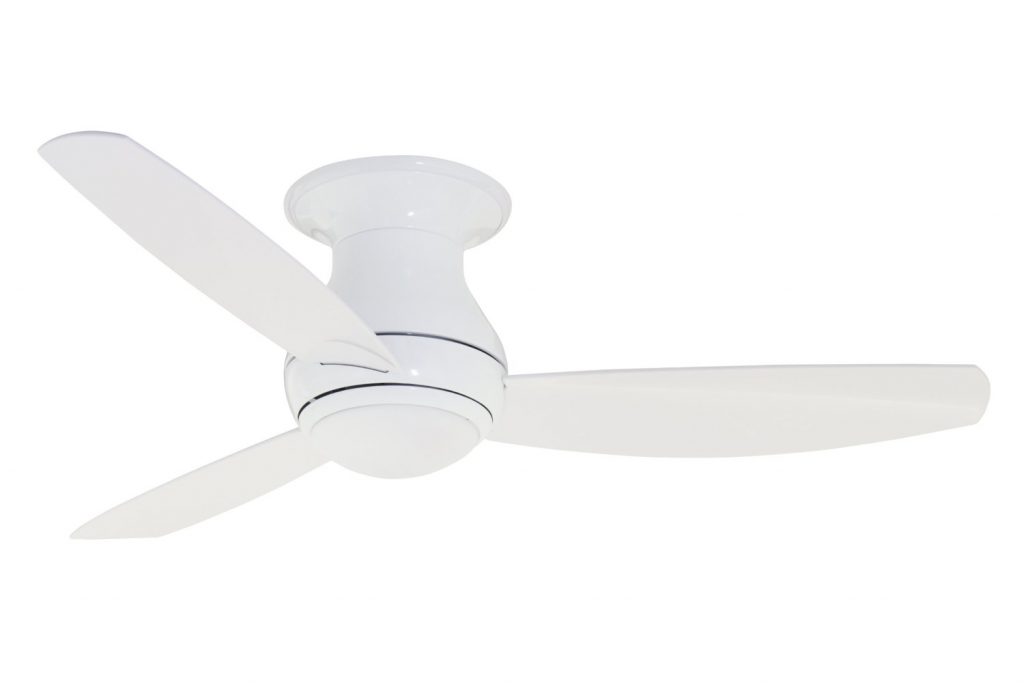 Yosemite Home Decorators California Breeze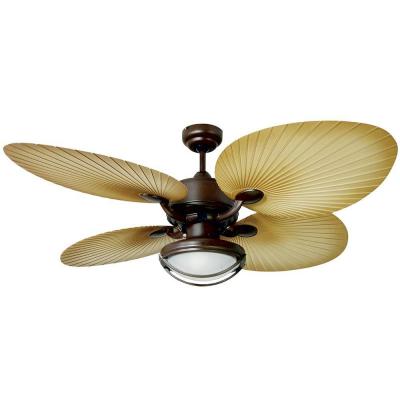 This fan is arguably a work of art with its large almond blades which are designed to look as though they're traditional hand held fans. Enclosed within them is a white frosted down light. Spanning 52 inches, this fan would make the perfect decoration for any outdoor space or large indoor room. The power is controlled by a 3 speed pull chain but an optional remote can be sold separately.
THE FANTASIA PROPELLER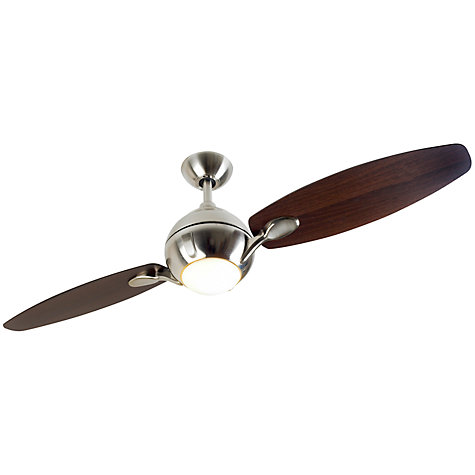 This chic twin-bladed design is under-stated yet sophisticated with a dual purpose; not only will it cool a room in the summer, it also acts as an energy saving heater by re-circulating warm air as it rises. In this way, the Fantasia Propeller can save you up to 10% on your energy bills in winter whilst looking beautiful all year around. This fan boasts double sealed bearings for durability and quiet operation and the manufacturers are so confident with their product, they offer a 10 year guarantee.
THE EMERSON MIDWAY ECO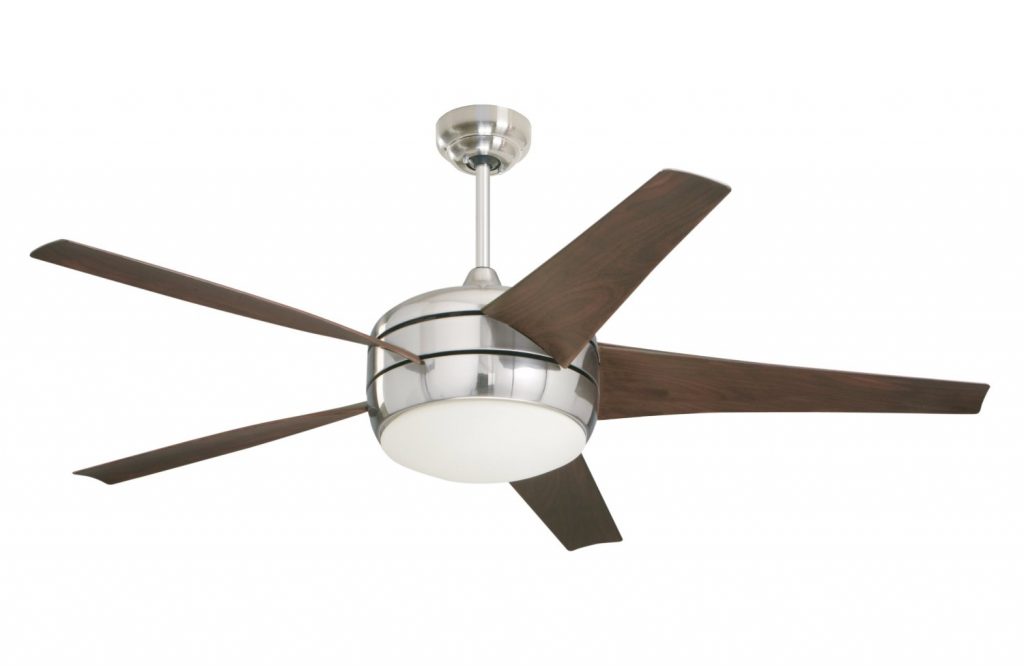 Of the selection of ceiling fans awarded the Energy Star, the Emerson Midway Eco has proven to be over 300% more efficient than any other. This is a very impressive figure considering all those which are Energy Star certified already use 75% less electricity than the average fan. The Midway Eco boasts a whopping 6,936 CFM whilst consuming only 24 watts of electricity, far exceeding the standards set by Energy Star. All this is achieved whilst still looking fabulous, making it a truly winning product. By choosing this eco-friendly option you can install a beautiful fan, save yourself money and save the world all at the same time!
THE HAMPTON BAY GLENDALE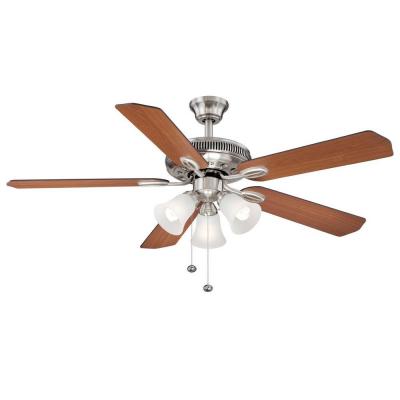 This stylish, savvy design has reversible blades in mahogany or maple which give you the freedom to redecorate the room without needing to find a new fan. The 3 frosted glass lights will brighten up any room whilst the 5 blades work hard to keep it cool. This fan has a multi-capacitor in the motor for quiet operation so whilst the beautiful design may distract you, the noise certainly will not. The motor comes with a lifetime warranty.
THE FANTASIA BLADE CEILING FAN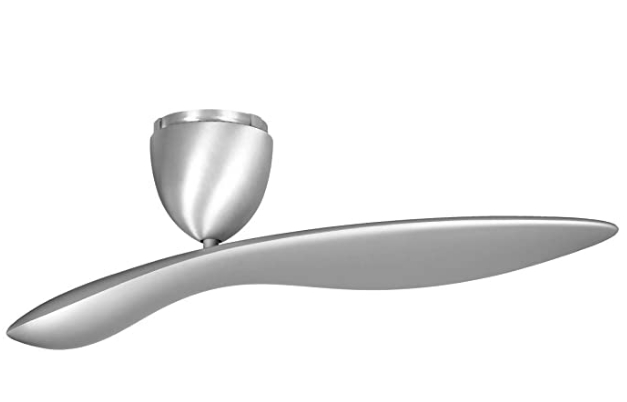 This innovative, single bladed fan won the International Design Resource Award at an event which celebrates recycled materials, re-usability and value. One may think that fewer blades results in a weaker circulation but the streamline nature of this design gives an exceptional flow at low speeds, making it another highly efficient purchase.
Ultimately, the best fan will depend on your own personal preferences and priorities. These 8 examples showcase just a snippet of what is available on the market and we're confident that with a little shopping around, you'll find the perfect fan for you.