We've compiled a list of luxury baby shower gifts ideas appropriate for Baby Girls, Baby Boys, and Gender Neutral Baby Gifts, and there's a parents section especially for Mum and Dad. When the bump gets bigger and the baby showers come around there's always the hunt for the perfect gift, the same thing goes with births and christenings.
The thing is, the hunt is never the same. Sometimes you know whether it's a boy or a girl, and sometimes it's a surprise! Sometimes the parents are all kitted out with the essentials and so you're after that bit of glam or fun, and others the practical gift will definitely take the cake!
Then there's Mum and Dad. Baby always gets gifts, but what about the poor parents? This list will give you ideas suitable for any occasion, for any family situation.
GIFTS FOR BABY GIRLS
So you know it's a little girl! That means you also know that little bonnets and dresses will be flying off the shelves from all the other guests. We've thought a little outside the box and have found some adorable and stylish gift ideas for baby girls which no-one else will have thought of!
1. DELUXE BABY JOURNAL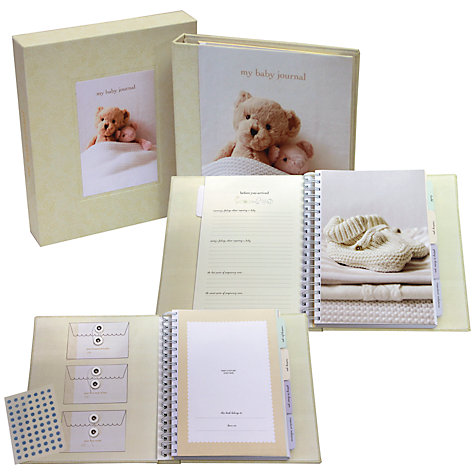 An essential gift for new parents is a baby journal to record all those special moments. Featuring compartments for keepsakes and pages to fill with growth and firsts, a journal will be kept to forever remember those special first months.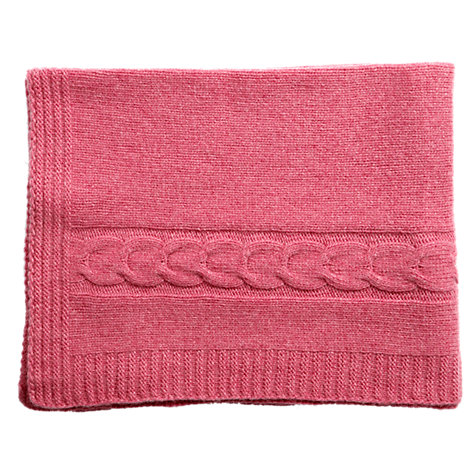 Nothing says cosy like cashmere. This sumptuously soft blanket is the perfect size for a crib or a buggy and no doubtedly will become a treasured security blanket in her early years. Who could resist?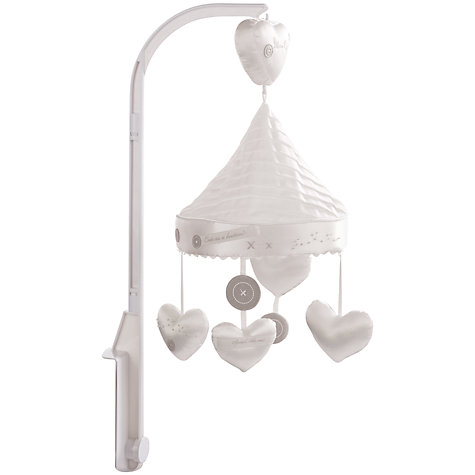 Anything that will help a baby sleep is a lifesaver for Mum and Dad. This stunning mobile is made of soft fabric and attaches to a baby's cot, playing the classic "Rock-a-by-baby" to soothe the sleepy princess to sleep.
Appropriate from birth, this mobile adds a touch of class other musical mobiles lack, and can easily be removed when she gets to an age of crawling and standing in the cot.
4. VERA WANG FOR WEDGWOOD BABY MUSIC BOX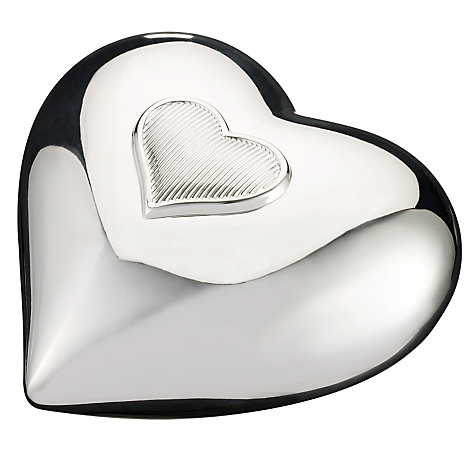 A music box is a classic gift, and combined with the class of this Vera Wang designed heart, this gift is guaranteed to be a winner, and a keeper for life. This is the kind of timeless gift which could even be handed down to Bub's little ones down the line.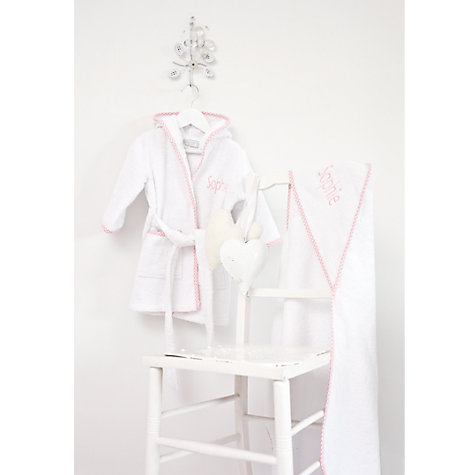 This adorable and super cuddly bath set can be personalised with up to 12 characters.
If it's a gift for a new-born you can personalise the set with her name, otherwise get creative!
"Little Angel", "Princess", "I Love Mum" or "I love Dad" and "Snuggle Time" are all less than 12 characters: that should get you started!
6. SILVER CROSS FAIRY TREASURE BOX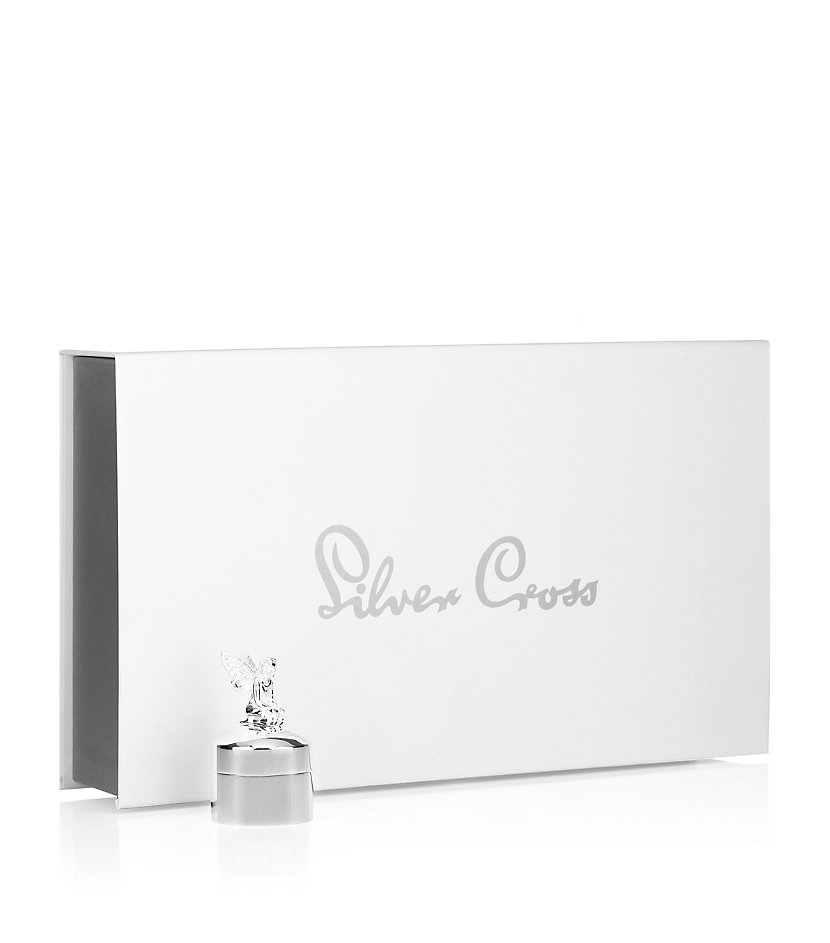 I don't know about you, but I kept my treasure box until I left home. Initially it can be used to hold her first curl or tooth for the tooth fairy, but even long after that it will make a gorgeous keepsake for an ornament shelf, dressing table or book-case.
7. GREEN FABRIC PATCHWORK BIRD BOOKENDS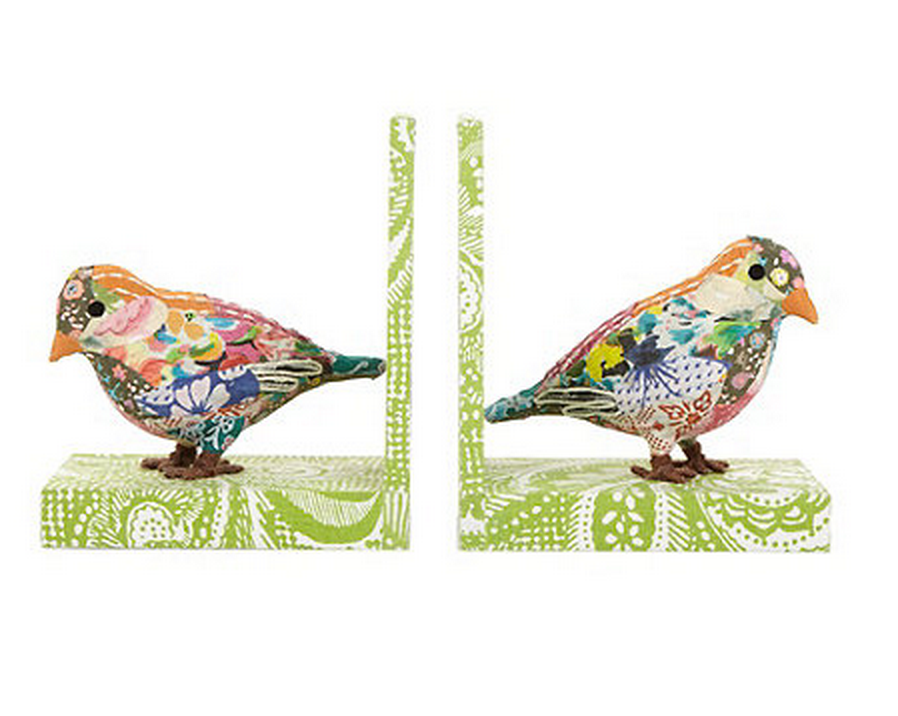 Think long term with these gorgeous fabric book ends. This is a gift which she won't grow out of in a few months and can be used for years, books may be replaced and the line of books on the shelves will grow as she does but these birds can be there through it all.
GIFTS FOR BABY BOYS:
So it's a boy! Rather than the standard toys, books and building blocks, we've dug around to find some classic, stylish and practical gifts suitable for baby boys that will make Mum gasp when she opens them up.
8. MARIE CHANTAL CASHMERE GIFT BOX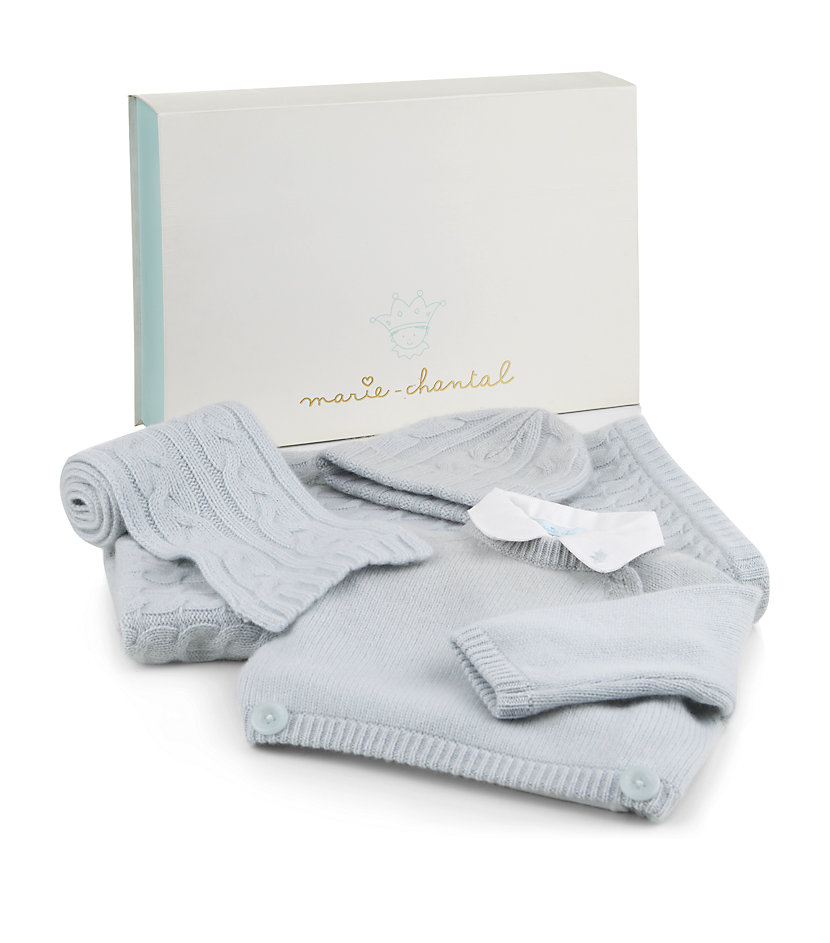 This gift box makes the ultimate gift for a new baby boy. Made from pure natural cashmere, these items are of the highest quality and the set comes complete with blanket, beanie, scarf and all-in-one suit to keep the little one cosy and warm. We'd recommend choosing the 6 months size option so the parents have something amazing once all the other newborn clothes have been grown out of, after all, the scarf, blanket and beanie can be used long after the suit has been grown out of.
9. ENGLISH TROUSSEAU – EGG CUP, SPOON AND BIB SET (BLUE)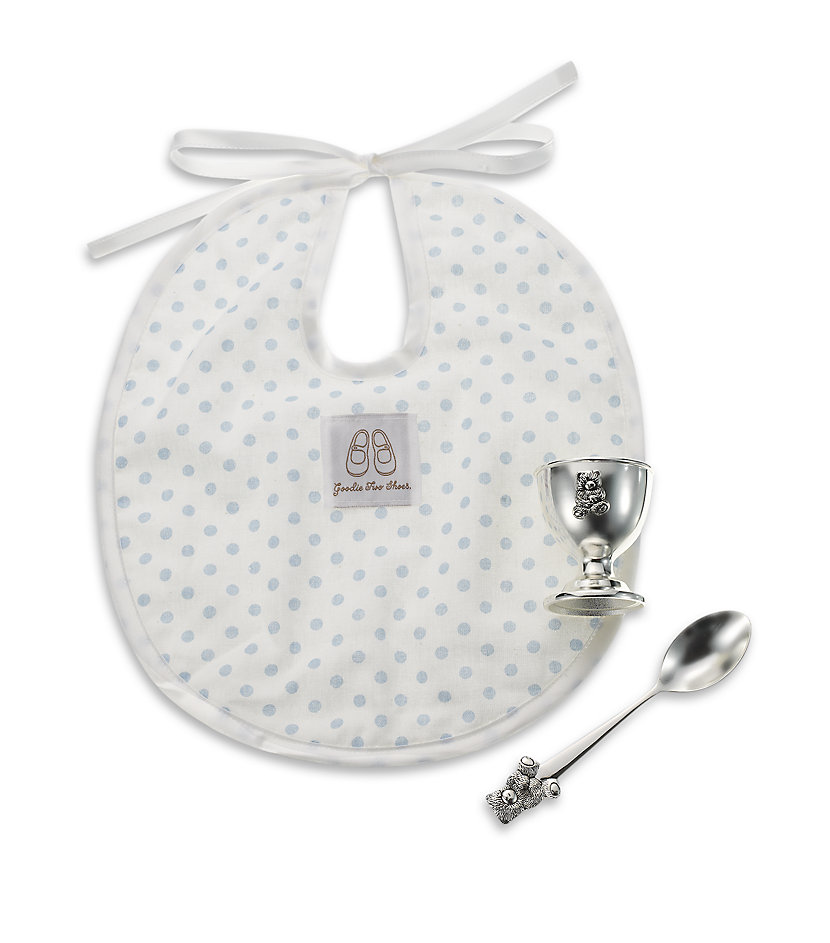 This Gift Set from Harrod's is adorable. With a pure cotton bib and silver plated egg cup and spoon decorated with little bears, this is a gift which is sure to both be used often, and cherished. After all, boiled dippy-eggs with soldiers are every little boys favourite lunch!
10. ARMANI JUNIOR JERSEY BLAZER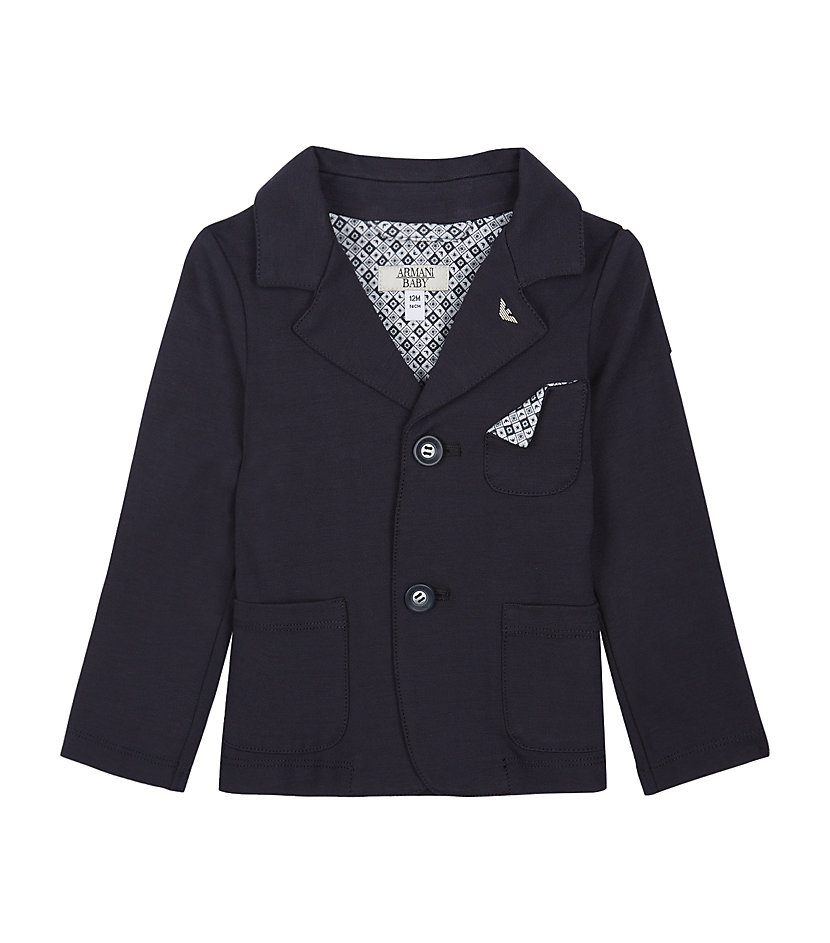 With this gift, this lucky little boy will be the talk of the town! This Armani Junior Jersey Blazer is the perfect gift for a new baby of active socialites, a fashionable option where you can think ahead, ordering a size suitable for 12 months so that Mum and Dad have something stylish for when Bubs grows out of his new-born gear.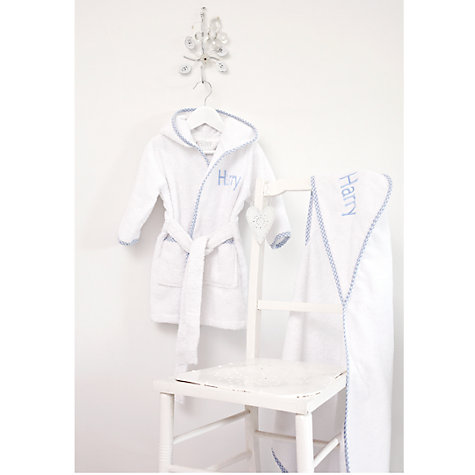 This cuddly and practical bath set can be personalised with up to twelve characters. If the baby has been born you can personalise the gift with his name, otherwise get creative! "Bath Time", "Drowned Rat", "Mum's Prince", "Hug Me" are some ideas with less than 12 characters to get you started!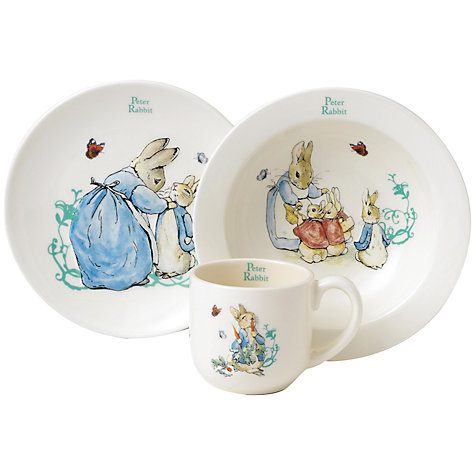 Beatrix Potter ceramic sets are a classic and timeless gift idea. This beautiful blue themed set is perfect if wanting for a baby boy's gift with a mug, plate and bowl which can be used for years to come and be kept as a keep-sake.
13. SILVER CROSS MUSICAL COT MOBILE, VINTAGE BLUE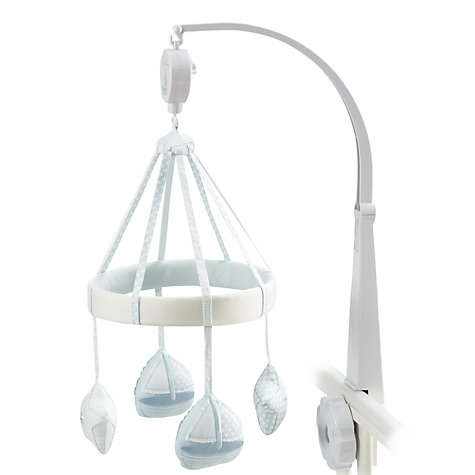 What every new parent needs is more sleep, so a gift like this musical cot mobile will be considered a life-saver. Attaching to the baby's cot, the soft fabric mobile plays a soft "Rock a Bye Baby" tune to send the little one of to the land of nod and can easily be removed when he gets to a stage of crawling and standing.
14. SILVER PLATED DECORATED MUSIC BALL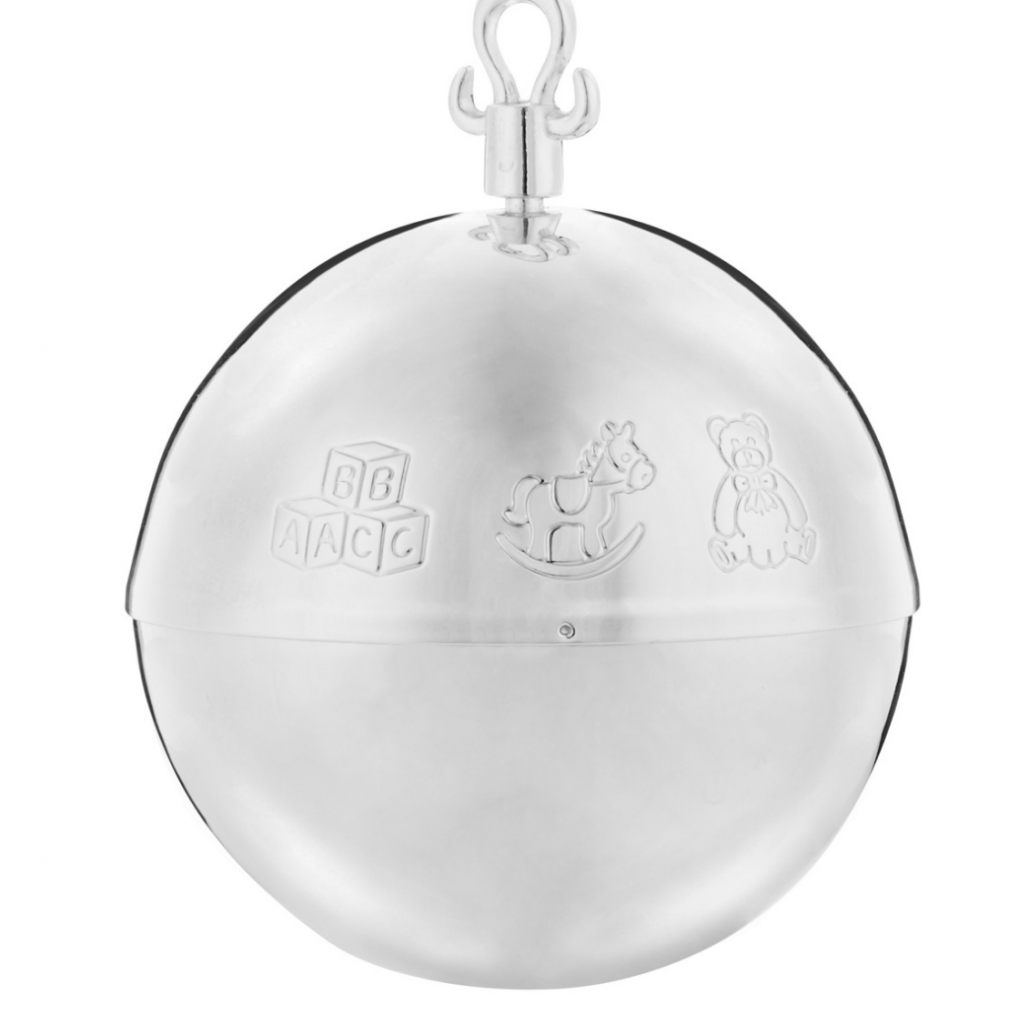 A music box is a classic and timeless gift that not only helps a baby sleep, but is a gorgeous ornament to be kept in a nursery for years to come. This music ball is not at all feminine, with teddy, roving horse and lettered blocks debossed around it's curve. A perfect gift for a little boy.
GENDER NEUTRAL GIFTS:
Whether the sex of the baby is a surprise, or whether in any case you'd rather get a gift that's gender neutral, there's plenty of gifts on the market that are perfect for newborns, boy or girl.
15. HIGHGROVE LIMITED EDITION ORGANIC BABY HAMPER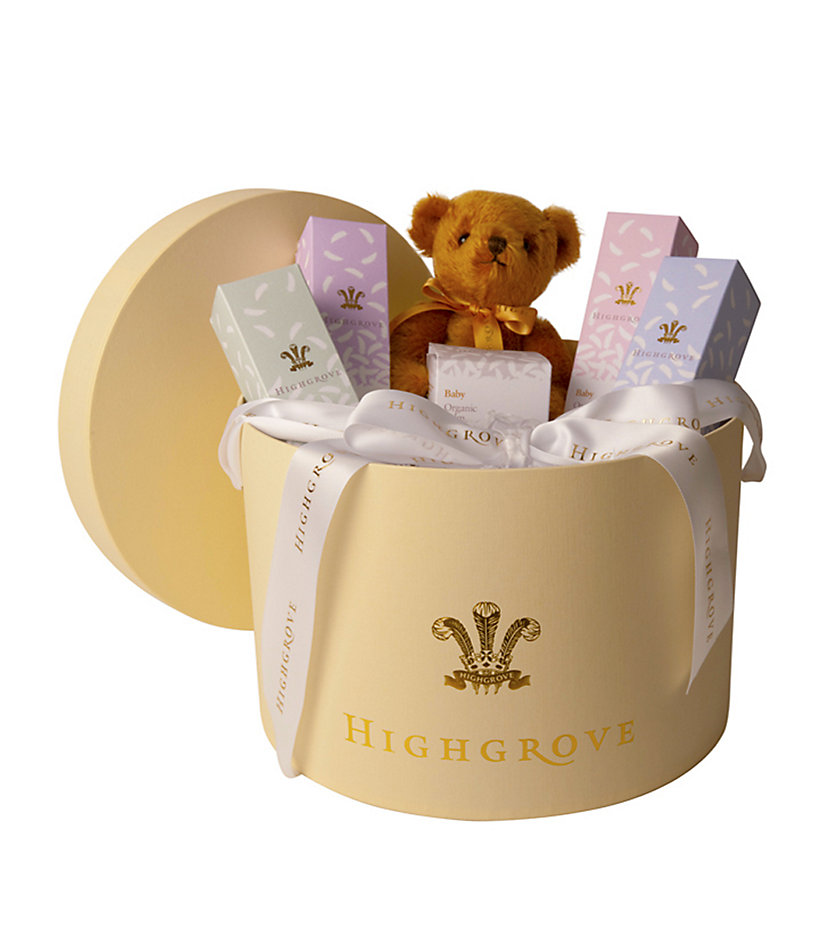 This limited edition hamper is the perfect gift for a new baby but you have to be quick! With only 250 being sold, each hamper comes with 5 organic baby bath and body products along with an antique, mohair, Highgrove Baby Bear
16. SILVER CROSS ELF BIRTH CERTIFICATE HOLDER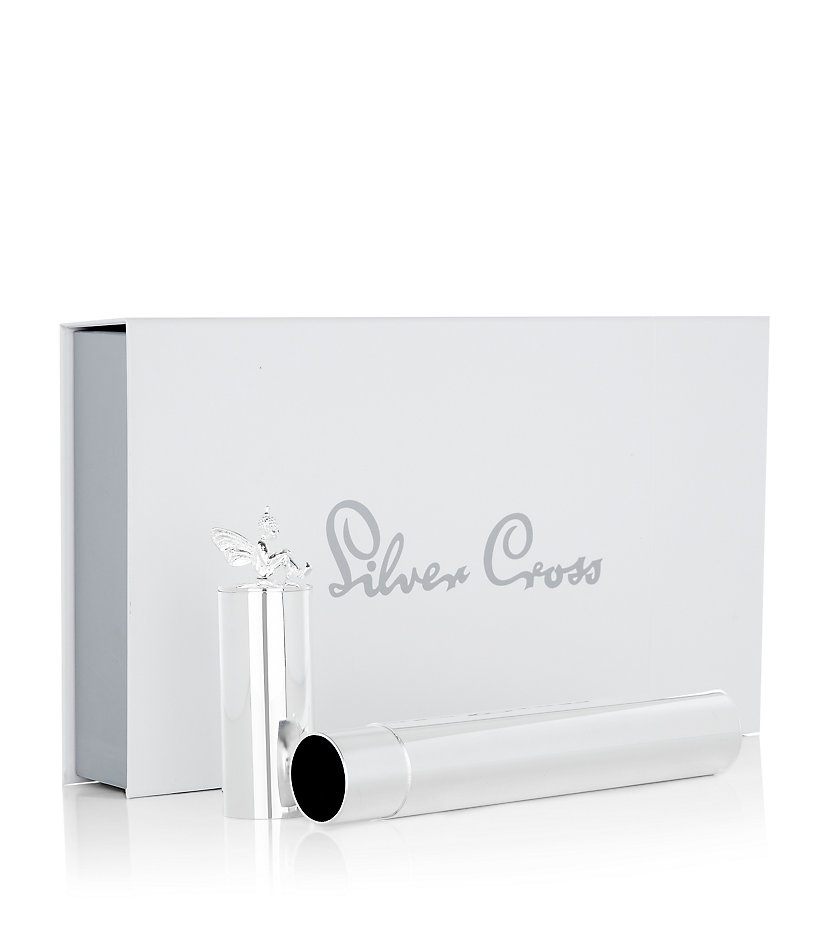 This silver cross birth certificate holder makes a stunning and unique gift for a new-born. Donned with an elf, the birth certificate holder keeps the document safe, and makes a lovely keepsake for the parents, and later, for Baby.
17. ENGLISH TROUSSEAU RATTLE IN COTTON BAG (BEIGE)
A rattle makes a timeless baby gift. This silver piece by English Trouseau comes packed in a beige cotton bag. A gift like this is practical and also makes a gorgeous family keepsake.
*Also comes in blue or pink
18. BEATRIX POTTER WOODEN BOOKENDS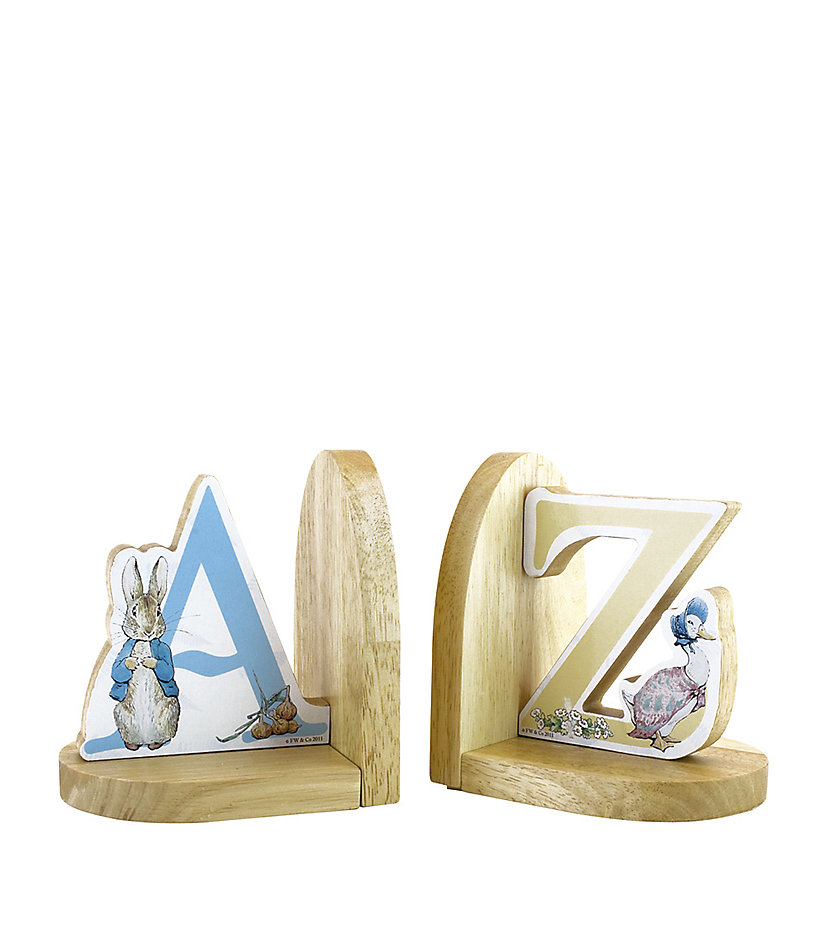 Beatrix Potter gifts are the classic embodiment of childhood. These wooden bookends which are a practical gift which will be used throughout the years, even as books are replaced and the line of books on the shelves grow.
19. JOHN LEWIS SHEEPSKIN FOOTMUFF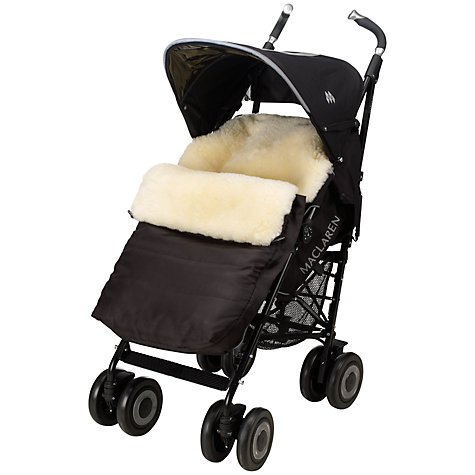 This sheepskin footmuff is designed to be compatible with any pushchair with a 5-point harness. It is the perfect gift for those wintery, windy months, keeping baby toasty warm. The showerproof exterior will keep them dry in unavoidable spouts of rain and drizzle.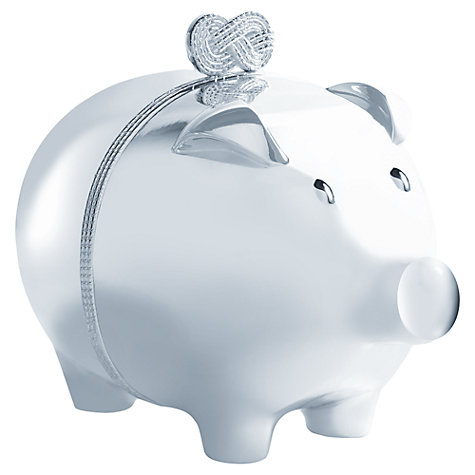 A money box makes a beautiful and useful gift. This Vera Wang infinity piggy bank takes the classic piggy bank and matches it with timeless style. A perfect gift for a baby-shower or christening, you could even get it engraved. This is a gift which will be held on to and cherished.
JOHN LEWIS BRUSH AND COMB SET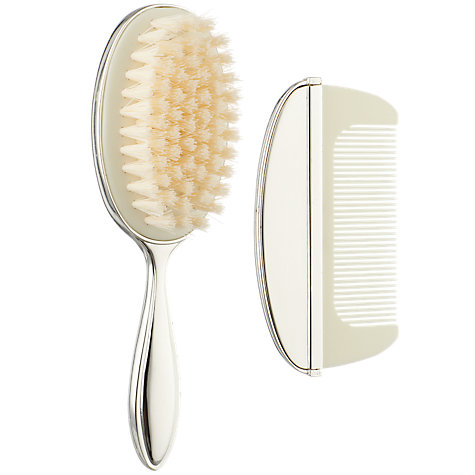 A brush and comb set is a thoughtful and lovely gift for a baby shower. Silver plated, this set from John Lewis is stylish but practical. There is even space on the comb and back of the brush to enable engraving.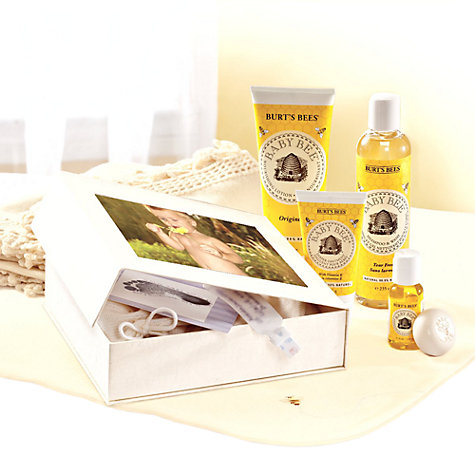 This Gift set makes an incredible gift. With a selection of the renowned Bert's Bees' baby products, the box also doubles as a customisable baby photo box.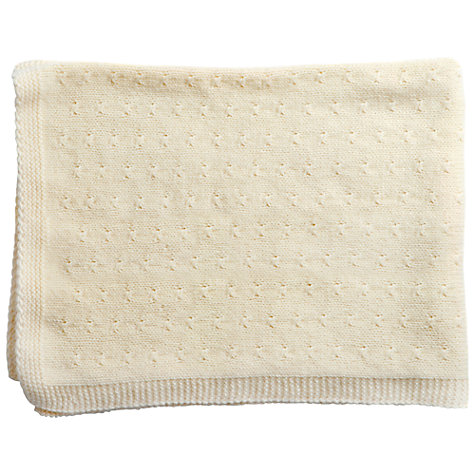 Nothing will keep a baby cosy more than a soft, cashmere blanket. This Olivier blanket is made from 100% Scottish cashmere and is the perfect size for a crib or pram. Soft and luxurious as it is, the only problem which will be faced with this blanket is getting it off the baby when washing day comes around.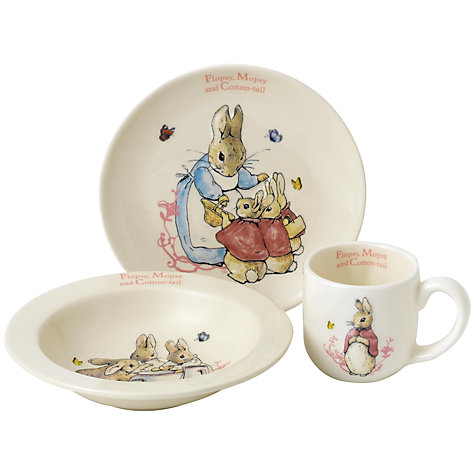 This gender neutral china dinner set in the classic Beatrix Potter design will make a beautiful gift which will be used for years to come and passed on or kept as a keep-sake.
NATURES PUREST HUG ME BEAR BATHROBE AND SLIPPERS SET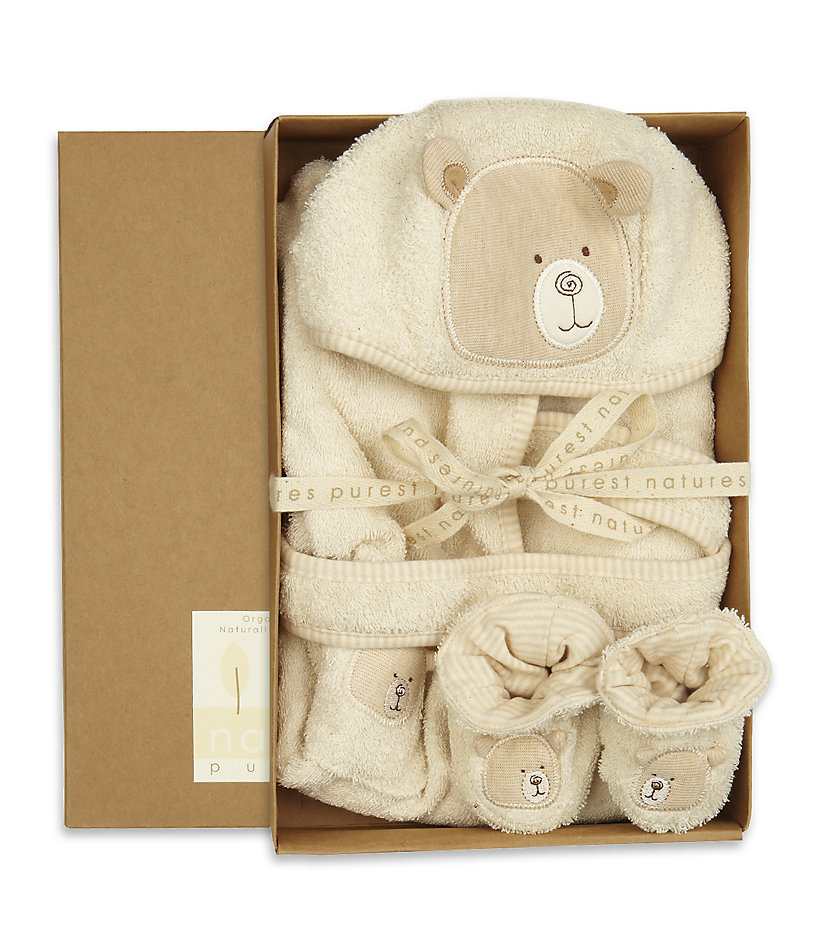 This gift set screams cuddle me. Featuring terra-towelling bathrobe and slippers with appliquéd teddy bears, the little one will be kept cuddly warm and will be the cutest baby around.
ENGLISH TROUSSEAU CUTLERY AND BIB SET (BEIGE)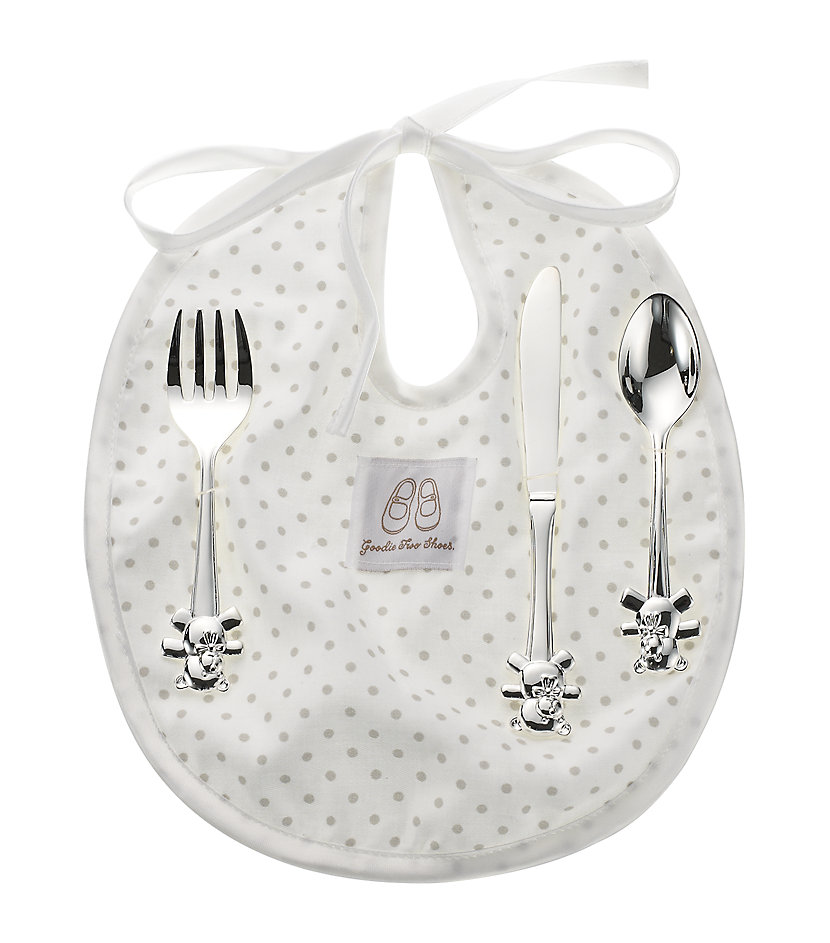 This bib and cutlery set will make a beautiful gift for a new baby. The beige bib is tied to secure so will fit babies for months, whilst the silver plated cutlery features teddy bear sculptured handles which will keep babies entertained and also assist when they start to feed themselves a year or two down the line.
SILVER CROSS SILVER ID BRACELET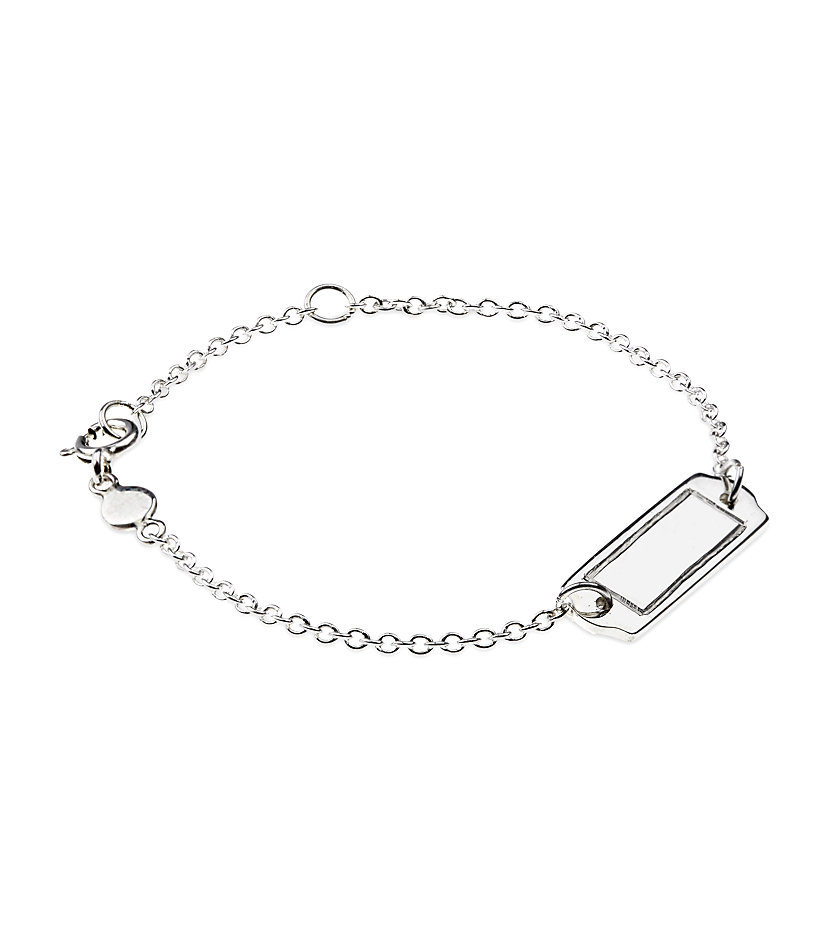 This gift is a timeless classic. With space on the ID tag for engraving with either name or initials, this sterling silver bracelet is fastened with a lobster clip and will make a beautiful gift for a newborn bub which will be treasured forever.
GIFTS FOR EXPECTING / NEW PARENTS: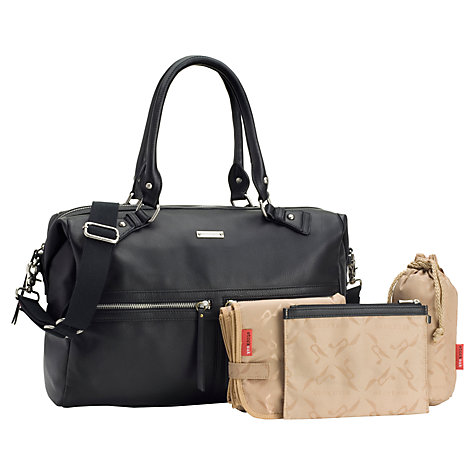 Sometimes when a baby comes, practicality takes over style. This doesn't need to be the case. With this gorgeous leather changing bag, Mum has no need to worry about a handbag and the bag is designed in a way that Dad won't look silly carting it around either. The bag comes equipped with padded changing mat, insulated bottle holder and practical, wipe clean signature linings throughout. Sophisticated and hard working, this style is the epitome of the fashionable changing bag.
*John Lewis has similar bags in other styles and colours.
FINGERPRINT JEWELLERY TEN TINY TOES CIRCLE CUFFLINKS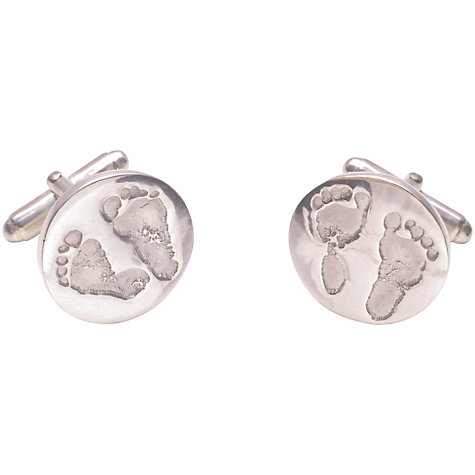 These cufflinks make an amazing gift for a new Dad. He'll be sent a casting kit where he can make impressions of the little one's feet which will be handcrafted into these stunning silver cufflinks. The baby's initials are also featured on the back.
*Also available in fingerprint or handprint impression designs
PEARHEAD PREGNANCY BELLY CASTING KIT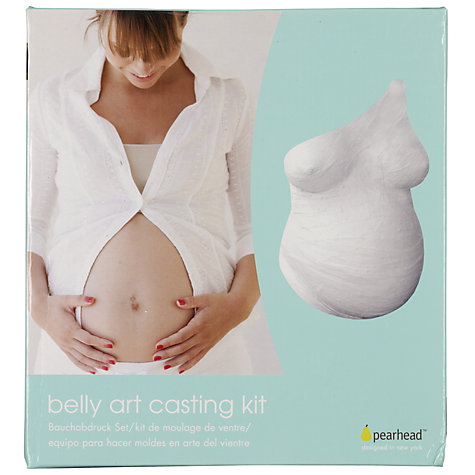 For an expecting new Mum, this Belly casting kit will enable her to create a mould of her baby bump so that she can cherish the memory of her pregnancy for years to come.
PEARHEAD BABY PRINTS MEMORY BOX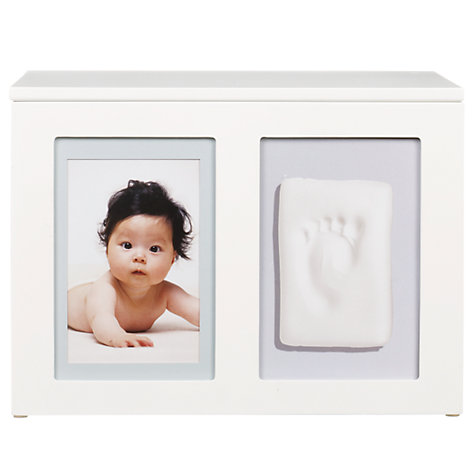 This Memory box makes the perfect gifts for new parents. Featuring windows to showcase a photo and a casting (of which materials and instructions are included) the box is a perfect place to store memories of the first years of bub's life.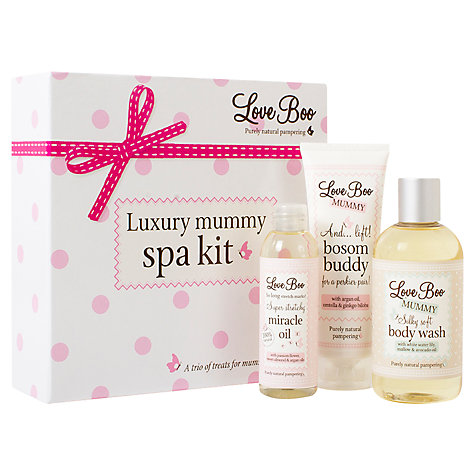 Whilst everyone gets gifts for the baby, sometimes mum is left feeling neglected. After all, she's the one doing all the hard work. Remind her to look after herself with this luxury spa gift set.
DEBENHAM'S BABY'S PHOTO PLAN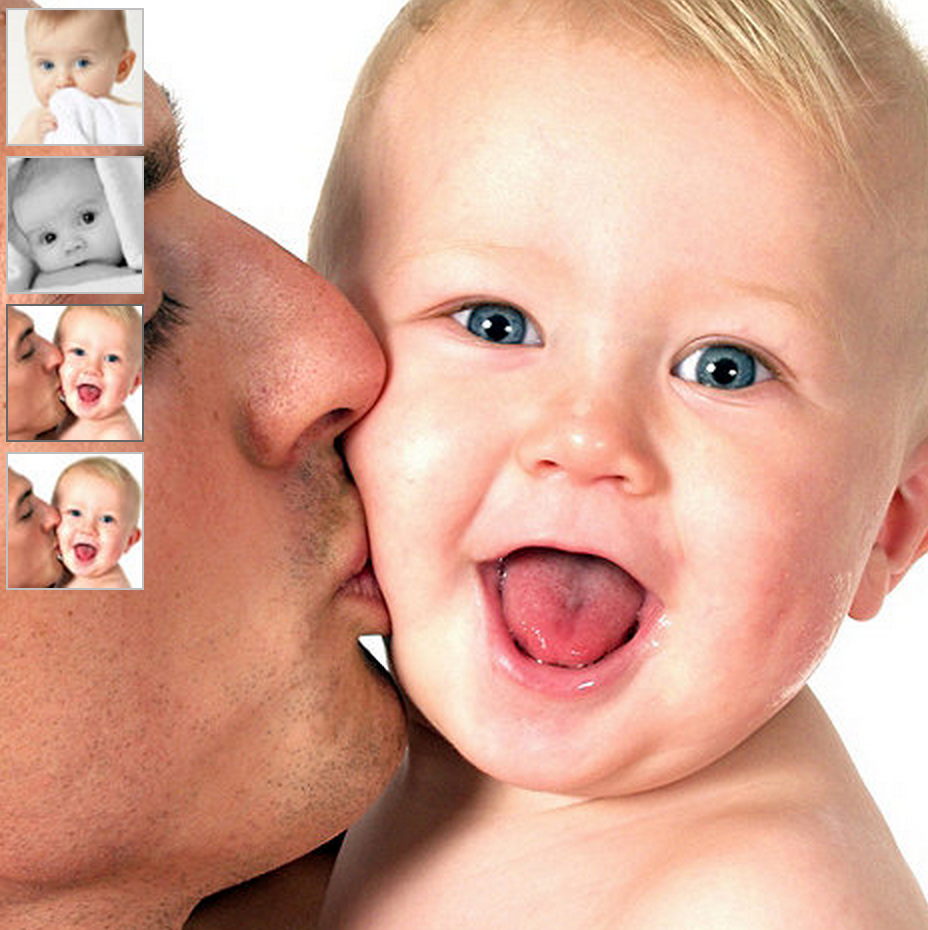 Perfect gift for new parents, this photo plan consists of 4 photo shoots, spaced 3 months apart which will capture special stages in your baby's growth. Family members can be added to the shots at no extra cost and one print per session is included in the plan.