WHAT MAKES CHAMPAGNE SPECIAL?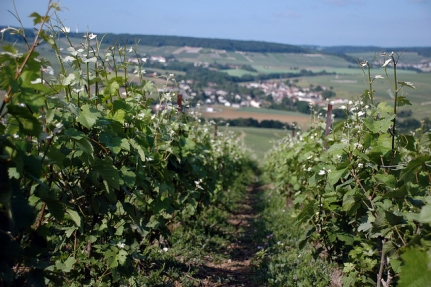 There's nothing which says "special occasion" more than the satisfying and unmistakable sound of popping the cork from a chilled bottle of Champagne.
Whilst the term Champagne is often used generically to describe sparkling wine, Champagne is a title legally reserved for wine produced exclusively from grapes grown in the small French appellation of the same name.
The Champagne region traces its roots back to Roman times and, whilst the style of wine produced has evolved over the centuries, many of the most renowned Champagne houses can trace their origins way back into the 18th century.
These houses and brands have a reputation built up by generations dedicated to perfecting the art of Champagne.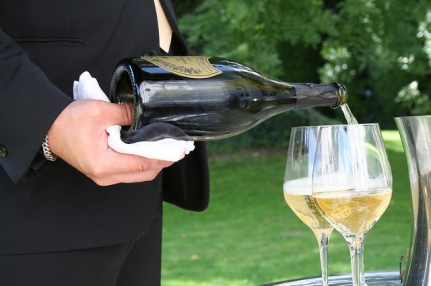 There is a very specific method of production, known as the "Methode Champenoise" which is reserved for Champagne production.
This is a lengthy process that involves an initial fermentation in steel barrels followed by a secondary yeast and sugar fermentation once it has been bottled.
After the wine has been bottled, Champagne goes through four more compulsory stages before it's ready for the market and can legally be sold and labelled as Champagne.
The minimum ageing period for a bottle of Champagne is 15 months, however many Champagne houses will age their bottles for a longer duration to create their desired product.
We've collaborated with some of the leading Champagne houses and wine connoisseurs to bring you 25 recommended bottles, perfect for that special occasion, or worthy of a celebration in their own right.
Cheers!
USEFUL TERMINOLOGY
Cuvée
The term cuvée most commonly refers to a blend of more than one grape variety, or of wines from specially selected barrels. In Champagne, cuvée can also refer to the best juice extracted from the pressing of the grapes. This does not include the "taille", which is the last 500 litres of juice and which typically gives the wine a coarser character. Most of the prestigious Champagne houses pride themselves on only using the cuvée in their wines.
Vintage
To be classified as vintage, 80 per cent of grapes used must have been harvested in a single year. If a particular harvest has been exceptional, a house may put aside most of these grapes to produce a higher quality, vintage Champagne. Non-vintage Champagnes use grapes from multiple harvests. "Vintage" is often a sign of superiority, but houses often blend multiple vintages of exceptional quality into a non-vintage cuvée, to produce a complex and spectacular Champagne.
Brut
Frequently referenced on labels of Champagne, Brut refers to a dry Champagne with very little residual sugar. Historically, Champagne would be made with lots of sugar added after the second fermentation. In the mid 19th century Champagne houses started to experiment and began to craft drier Champagnes. Whilst Brut Champagne is very common today, Champagne is still made in the full spectrum of sweetness, with the sugar levels referred to as dosage.
OUR FAVOURITE BOTTLES OF CHAMPAGNE UNDER $60
Moet and Chandon – Grand Vintage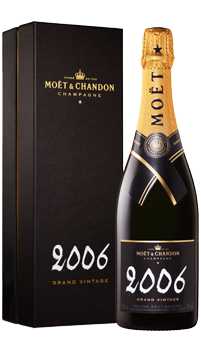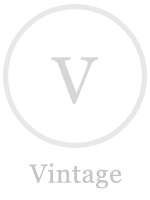 Arguably one of the more famous names in the world of Champagne, Moet and Chandon is house which lives up to its hype, whilst remaining accessible for anyone wanting a bit of pop and bubbles to celebrate just about any occasion. This vintage cuvée is based on Pinot Noir fruit, and is perfect either as an aperitif, or as an accompaniment to a surprisingly large range of dishes.
Notes:
On the eye: Sparkling, with a medium yellow, bright colouring.
On the nose: The bouquet is yeasty and complex, a very classic Champagne.
On the palate: The flavour is voluminous filling the mouth and finishing dry. Notes of almond and brioche.
Price: $43.99
Billecart-Salmon – Brut Rosé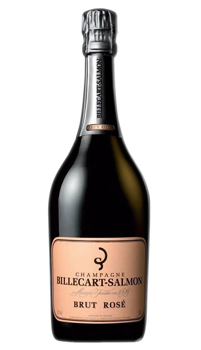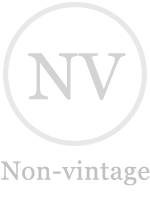 Rosé champagnes are ever increasing in demand, however there are some that we think rise above the rest. This NV brut rosé from the lesser known Champagne House Billecart is one of them. The production secrets and the vinification method of this cuvée go back to the origins of the House and have been passed down for several generations. The salmon-pink colour comes from the addition of aromatic Pinot Noir table wine from Mareuil-sur-Ay. If you are in the mood for seduction or for celebrating, Champagne like this is guaranteed to make you smile. This rosé is a perfect partner for wild salmon or sushi, and a match made in heaven for red fruit flavours in desserts.
Notes:
On the eye: Its slamon-like pink colour is adorned with warm glints of gold. Fine and slowly rising bubbles give this wine a persistent mousse.
On the nose: This cuvée unveils a subtle aroma leading to an elegant, delicate bouquet of fine notes of red fruits and zest of citrus fruits.
On the palate: Its special method of vinification gives this cuvée a light, elegant flavour, followed by a fresh finish with a taste of raspberry.
Price: $55.00
Henriot – Blanc de Blancs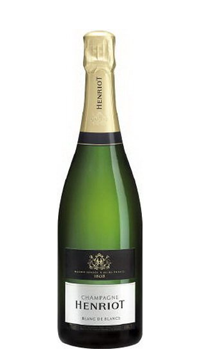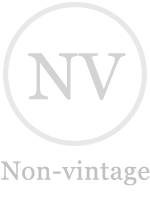 Comprised solely of chardonnay grapes, Champagne Henriot's Blanc de Blancs tantalises tastebuds with its complexity and length. This cuvée, endowed with excellent freshness, is admirable as an aperitif and also as an ideal companion at the table, especially paired with fresh shellfish or poultry dishes.
Notes:
On the eye: Sparkling, crystalline pale gold with slight green highlights. Abundant effervescence; fine and regular with delicate bubbles.
On the nose: Pure, concentrated and expressive, with floral (honeysuckle, orange flower, linden), fruity (lemon, dried apricot, almond) and pastry aromas, followed by spicy notes.
On the palate : The attack is dynamic, full and powerful, with aromas of lightly toasted brioche, quince jelly and acacia honey. The clean, delicious finish develops on a light menthol note and shows excellent length.
Price: $41.74
G.H. Mumm – Cordon Rouge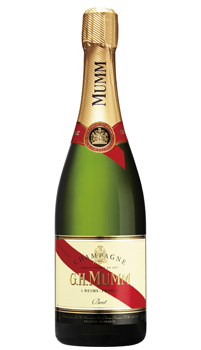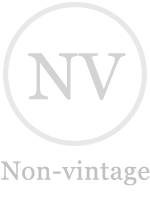 Mumm has a lengthy and proud history of producing the one of the world's most consistent Non-Vintage Champagnes. Recognisable since 1876 with its flashy red ribbon, the Cordon Rouge is full of elegance, length of flavour and a pristine finish. Not only is this the perfect celebratory Champagne, but it is also a wonderful food pairing wine due to the high proportion of Pinot Noir lending a definite complexity that has become a trademark of the house.
Notes:
On the eye: It starts well with fresh yellow-gold colour and a fine and elegant bead.
On the nose: Slightly sweet and full of citrus fruits and green apple.
On the palate: Full bodied and fresh, there are immediate hints of lemon, stone fruits, green apple and cashew. It has a rich palate that is beautifully balanced with an intense, long finish.
Price: $26.99
Lanson – Extra Age Brut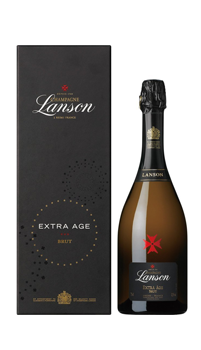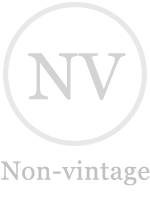 To mark its 250th Anniversary, the House of Lanson prepared a blend of three exceptional vintages specially selected by the Champagne House, combining the best Champagne grapes (Grands Crus and Premier Crus). This cuveé was matured slowly and aged for an extended period of at least five years. This has allowed the full personality and aromatic richness of Lanson Extra Age to develop quite a lot of complexity.
Notes:
On the eye: A vibrant straw yellow with fine bubbles.
On the nose: Plenty of fresh citrus notes, along with tart red apples and caramel.
On the palate: The lemon from the nose carries into the palate with green apple, lime zest and toffee. Quite and acidic wine with a medium length. Much richer and more complex than Lanson black label as a result of the extra ageing.
Price: $57.99
Gosset – Grand Blanc de Blancs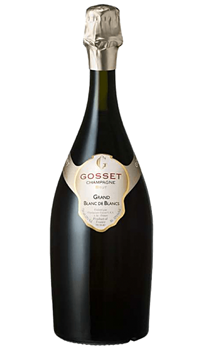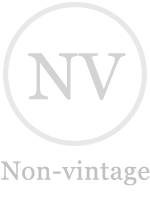 As Blanc de Blanc styles go, this is another wine which provides great value for what is seen as the pinnacle of Champagne styles. Crisper and drier than the styles of most other Gosset fizzes, the Grand Blanc de Blancs is perfect with scallops, or as an aperitif and makes for an excellent party starter.
Notes:
On the eye: A golden yellow wine with delicate green tints typical of great Blanc de Blancs. Very fine bubbles.
On the nose: It is both mineral and floral with aromas of flowers and white fruits, apricot and Mirabelle plum. It also carries very light notes of citrus fruits, crystallised quince and honey.
On the palate: Harmonious, complex and delicate with a great freshness. A crisp and well-structured champagne with a gentle silky finish.
Price: $54.99
OUR FAVOURITE BOTTLES OF CHAMPAGNE UNDER $100
If you're wanting something a bit more special, you can start to explore some of the more limited vintage offerings and exquisite cuvées in this price bracket.
Veuve Clicquot – La Grande Dame 2004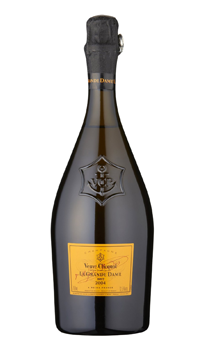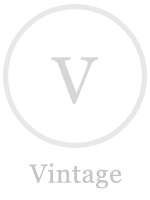 This is the top shelf Champagne from Veuve, and is the first vintage bottling from the house since La Grande Dame 1998. No other house has skipped these five vintages. The places a huge emphasis on the quality of 2004 in the Clicquot cellars. Even with these exceptionally high expectations, this is a wine that delivers. Six years younger than its predecessor, 2004 is breathtaking in its pristine and youthful qualities. Its defining features include its minerality and its deep and all-pervading chalk. With a 61:39 balance of pinot noir to chardonnay fruit, this creates an exceedingly refined fruit profile is alive with energy and awe-inspiring persistence.
Notes:
On the eye: The colour is a luminous, sparkling gold with amber highlights. There is plenty of effervescence. The fine, light bead swirls up slowly and gracefully.
On the nose: The first whiff reveals a definite mineral base, with noble fruit (white peaches, bergamot) and remarkable intensity. On agitating, the bouquet becomes voluptuous with hints of brioche, nougat, apricot, vanilla, frangipane and jasmine.
On the palate: plenty of body and substance. The texture is crisp and silky and the chalky mineral note resonates beautifully with the full-bodied structure of the wine. The finish is fresh and generous, indicating a light dosage that does nothing to disturb the wine's natural balance.
Price: $92
Cattier – Clos du Moulin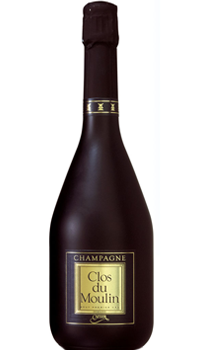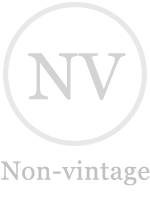 Independent Champagne House Cattier might not be very well known, but they certainly know how to make spectacular Champagne. In fact, they are the original house behind the brand Armand de Brignac who brought us the famous Ace of Spades. Cattier have many exquisite offerings but their Clos du Moulin Brut Multi-Vintage Premier Cru is one of our all time favourites. It is made exclusively from grapes (50% Pinot Noir, 50% Chardonnay) picked on the Clos du Moulin parcel near Chigny Les Roses. This cuvée is always made from 3 vintages selected for their quality and ageing capacity. Production from each cuvée is approximately 15,000 bottles, all numbered. The only cuvée we've been able to source online is the 1996/1998/1999 cuvée which, fear not, is divine. Quite a rich Champagne, it may be served with a variety of foods: foie gras, game, seafood, fish, smoked salmon, white or red meat.
Notes:
On the eye: A slightly coppery golden colour.
On the nose: A discreet, delicate nose. Subtly vinous with unobtrusive strength and uncompromising balance of red berry, fresh butter and brioche aromas.
On the palate: The aromas carry into the palate with a full and long finish.
Price: $78.50
Nicolas Feuillatte – Palmes d'Or 2004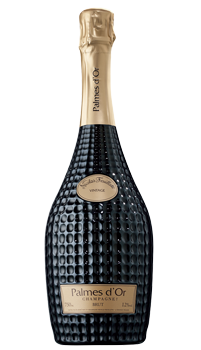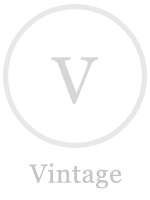 Palmes d'Or Brut Vintage is the top shelf offering from the smaller Champagne House of Nicolas Feuillatte. The Palmes d'Or encompasses all of the elegance and finesse of Chardonnay combined with the full body of Pinot Noir, and only exceptional harvests are deemed worthy of being part of its composition. This 2004 vintage is no exception. With 11-12 Grand Crus being used for this blend, this prestige cuvée expresses the vast diversity of the Champagne soils. Aged for a minimum of nine years, this is a powerful Champagne with a complex, distinguished structure.
Notes:
On the eye: The Palmes d'Or is a clear and bright wine of a golden yellow colour. Delicate but lively and long lasting bubbles.
On the nose: Primary fruit aromas of white pear and peach are complimented with notes of walnut and apricot. Upon agitation, more intense secondary aromas reveal spicy notes of pepper and ginger, as well as red fruits which subtly interweave with the primary aromas.
On the palate: Clean and direct on the attack, delicate bubbles reveal magnificent mineral quality. Great structure on the palate, incredibly long on the finish and carrying an unforgettable elegance.
Price: $85.00
Billecart-Salmon – Cuvée Nicolas François 1999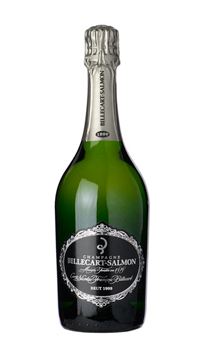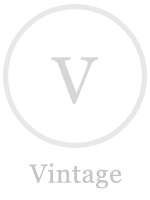 Coming from one of the few remaining family-run Champagne Houses, the Nicolas François series is a prestigious one. In 1999 the Cuvée Nicolas François 1959 vintage was awarded Champagne of the Millennium after a blind tasting of 150 of the finest 20th century Champagnes. 40 years later and the house continues to set aside exceptional harvests for the continuation of this spectacular Champagne.
Notes:
On the eye: A lovely sparkling yellow gold veiled in soft golden reflections. This very luminous and intense visual perception gives to the effervescence a rising of fine-cut bubbles.
On the nose: Fabulous aromas of minerals, pear pie, praline from toasted nuts and the slightest hint of bread dough and apple character. A range of floral and herbal undertones, from lemon verbena to blond tobacco are also apparent.
On the palate: Rich and deeply pitched but lively and energetic on the palate, offering a bracing mineral character to its citrus and orchard fruit flavours. The smoky quality comes back on the finish, which shows superb clarity and finishing thrust.
Price: $76.95
Bollinger – La Grande Année Rosé 2004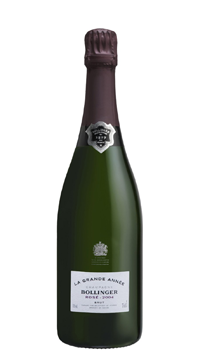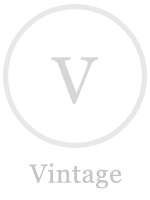 With roots dating back to the 16th century, and having been granted a royal warrant to be the official supplier of Champagne to the British royal court in 1884, Bollinger is indeed one of the most famous Champagne brands in the world. La Grande Année is an expression from the House which proves that they are not just talk, but continue to deliver the goods. Grand Année translates from French to mean "good year", and only the best of harvests are used to create this decadent bubbly. This rosé is the result of rare conditions: a blend between a great Champagne and one of the very best red wines of the Champagne region, both from the same vintage.
Notes:
On the eye: Salmon coloured with orange hues. Delicate beads.
On the nose: Red currant and almond aromas followed by spicy and grilled notes. Also encompasses flavours of great Burgundy Pinot Noir.
On the palate: Surprisingly wine-like but also very lively. Aromas of cherries, or kirsch, and toasted bread towards the finish.
Price: $91.79
Jacquart – 2005 Cuvée Alpha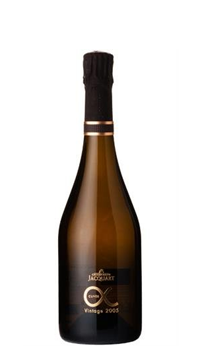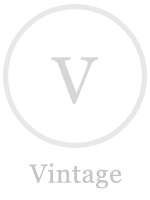 Cuvee Alpha is the replacement for the Nominée as the prestige cuvée in the Jacquart range. Launched in 2013, 2005 is the first vintage in the series. A blend of 50% Grand Cru Pinot Noir and 50% Premier Cru Chardonnay, this will go fantastically well with sashimi or duck.
Notes:
On the eye: A bright, gleaming wine with a fine yellow gold colour.
On the nose: Elegant and expressive, this champagne combines great power with precision and finesse. Aromas of fresh pastry, dried fruits and rose combine and intermingle on the nose.
On the palate: The wine carries an initial lemon citrus freshness with a crisp acidity which sits above freshly baked pastry with both floral and praline notes. A complex and well structured, balanced Champagne.
Price: $74.95
OUR FAVOURITE BOTTLES OF CHAMPAGNE OVER $100
This list would not be complete without looking at some of the best and rarest offerings from some of the most prestigious Champagne houses. Whilst the prices are substantially above that of our other recommendations if you have the chance or occasion to try any of these wines, we urge you to take the opportunity.
Dom Pérignon – Oenothèque 1996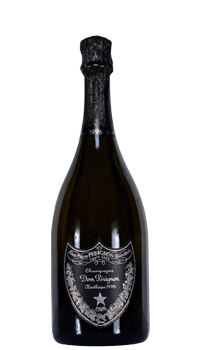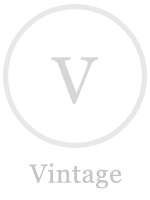 Most people have heard of the Champagne house of Dom Pérignon, which is famous for producing top of the shelf Champagne, however the Oenothèque series takes the brand's offerings up a notch. Oenothèque translates to wine library and refers to the specialised reserve cellaring program undertaken by the house in 'living memory' of its founder, Dom Pérignon. Whilst the 'standard' Dom Pérignon Champagnes are aged for approximately seven years on yeast lees before being disgorged and released, a small amount of each cuvée is retained in the cellars until their second (15 – 20 years) or third (over 30 years) maturity peak, when the master wine maker decides to disgorge them as a secondary release. These Oenothèque wines, carrying such extended ageing on yeast lees, are indescribably more complex. The 1996 is one of Dom Pérignon's best vintages, and this latest Oenothèque is indeed a timeless offering, and often hailed as a perfect Champagne.
Notes:
On the eye: Its colour is a magnificent, but pale verdant gold.
On the nose: The praline rapidly combines with citron and dried figs. Darker underlying iodine and peaty notes also emerge.
On the palate: There is an apparent paradox, with concentration and movement vying for ascendancy. The structure of the wine is tense and assertive. Its energy, almost tactile, is contained for a moment before vibrating and exploding. Its opulence then becomes superbly persistent, trenchant and persuasive.
Price: $289.99
Louis Roederer – Cristal 2006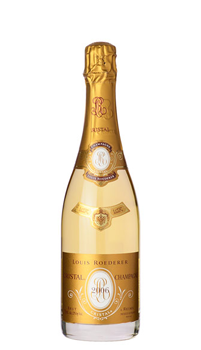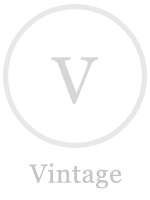 A popular favourite amongst a wide range of fans, this is yet another incredible top shelf offering. This concentrated, dense, ripe, fresh and long Cristal 2006 is unhesitatingly made using full-bodied, smooth Pinots and fresh, elegant mineral Chardonnays. The ripeness of 2006 harvest made it possible to achieve a distinctive culmination of matter and purity, richness and softness.
Notes:
On the eye: Glistening yellow colour with light amber highlights, indicating a year of very fine ripeness. Soft, almost timid bubbles, in a fine, slow and steady flow.
On the nose: There is a rich bouquet with confit fruit, white lillies and lightly roasted hazelnuts and almonds. On airing, the dominant fruitiness becomes intense, almost explosive: a sabayon of vine peaches, apricots, melon and mango.
On the palate: An initial awareness of complexity with a range of different fruits. The texture is incredibly concentrated, giving the impression of biting into a ripe, fleshy peach. The palate is enveloped by this depth of juicy, creamy, silky fruit, which soon makes way for a pure, sharp, graceful freshness.
A transition follows from ripe fruit to a clear, light, delicate environment. Ripeness, softness and concentration arise from freshness and mineral quality, transforming the ripe fruit into a slightly sharp citrus flavour; the warmer notes make way for flowers, citrus zests and nuts.
After this rapid succession of flavours, there is a lasting impression of harmony: the aromas, flavours, slight bitterness and freshness come in just the right proportions, intermingling to form a perfectly integrated yet complex whole. A few hints of Danish pastries add a final touch to the already complex range of aromas.
Price: $154.46
Perrier Jouët – Belle Époque Rosé 2005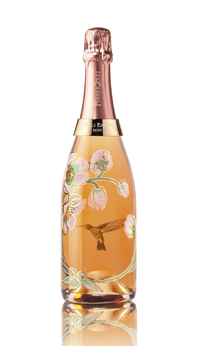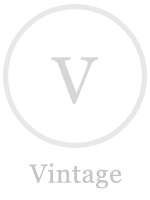 Belle Époque Rosé 2005 is the limited edition release that has been specially designed by internationally acclaimed Brazilian artist Vik Muniz. A luxury presentation case sets the seal on the ultimate gift for lovers of craftsmanship and artistry, and with quantities limited to only 200 bottles in the UK, exclusivity is guaranteed. Chardonnay,
Perrier-Jouët's grape of choice, is predominant in the blend while the cuvée owes its richness and pure, salmon-pink hue to the Pinot Noir variety. After nice years ageing in the house's cellars, the result is a perfect balance between the year's character and Perrier-Jouët's floral, elegant house style. This delectable wine would pair beautifully with flavoursome seafood or light meat dishes, and would make an enchanting gift for lovers of the label.
Notes:
On the eye: Bright, pure salmon pink due to the addition of red Pinot Noir wines from Vertus and Vinzelles.
On the nose: Complex yet elegant, fruity aromas of strawberries, citrus fruit, sour cherry and orange with cream and spice hints.
On the palate: Generous and voluptuous. The attack is fresh, awakening the senses with notes of candied orange, white peach and cocoa, leading to a rich, rounded finish.
Price: $200
Charles Heidseick – Blanc des Millénaires 1995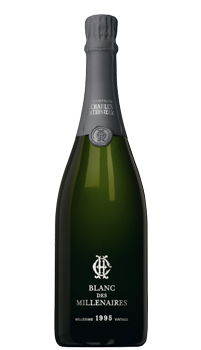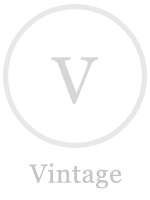 From a beautiful Champagne year comes a superb 100% chardonnay Blanc de Blancs. The year 1995 finds expression in this wine thanks to the voluptuous, velvety and yet delicate texture so characteristic of the Blanc des Millenaires. This champagne shows plenty of finesse as well as complex rich characters which will continue to grow in the bottle. Beautifully straightforward, full and distinctive, it displays all the noble characteristics of mature Chardonnay and it hold an incredible potential for continued ageing. A strict selection of no more than 4 grands crus from the Cote des Blancs and one premier cru grants a unique nobility, elegance and generosity to this wine which is hard to match.
Notes:
On the eye: A magnificent, luminous golden robe with primrose highlights, elaborated exclusively from Chardonnay grapes. A delicate, distinctive bubble, the result of more than 15 years of ageing in Gallo-Roman chalk quarries.
On the nose: The rich bouquet offers up aromas of dried and candied fruits such as hazelnuts, almonds and dates. The wine of an aesthete, with deep, heady notes of beeswax and nougat.
On the palate: Smooth and sensual, the wine reveals its generosity in notes of salty caramel and its mildness in a hint of almond milk, complemented by subtle notes of vanilla and cedar wood. A unique emotion, an impression of eternity, much like the feeling one has when standing in the heart of the 2000-year old chalk quarries for which this wine is named.
Price: $145.00
Armand de Brignac – Brut Gold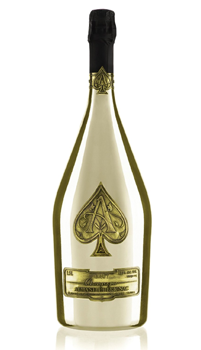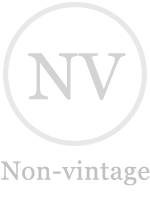 Armand de Brignac Brut Gold is the house's flagship cuvée. In 2010 Armand de Brignac Brut Gold was blind tasted and voted as the #1 Champagne from an extensive range of over 1000 expressions. A Prestige Cuvée made from three exceptional vintages, this Champagne is produced in the traditional, old-world, hand-crafted style, from grape to glass. It is a singular example of the Brut Champagne tradition, and of the excellence in craftsmanship of Armand de Brignac.
Notes:
On the eye: The Brut Gold carries a pale straw colour with a medium and lively bead.
On the nose: Marvellously complex and full-bodied, the Brut Gold's bouquet is both fresh and lively, with light floral notes.
On the palate: The Champagne has a sumptuous, racy fruit character that is perfectly integrated with the wine's subtle brioche accents.The Champagne's texture is deliciously creamy, with great depth paired with a long, silky finish.
Price: $216.69
Taittinger – Comtes de Champagne Blanc de Blancs Brut 2004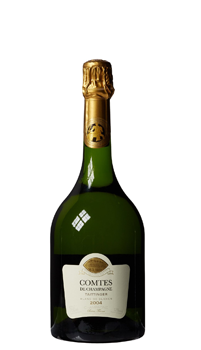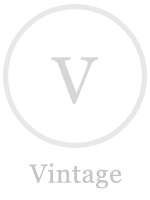 The Taittinger Comtes de Champagne Blanc de Blancs is often referred to as one of the best Blanc de Blancs on the market. From the exceptional harvest in 2004, this vintage Champagne will make for beautiful drinking now, and will also only improve with further ageing.
Notes:
On the eye: A pale yellow Champagne with very light, abundant bubbles which rise steadily to form a fine mousse.
On the nose: The pure bouquet opens with a contrast between an already well-developed intensity and a finesse that reveals aromas of pears, greengages and white flowers. After agitation, the intensity presents the aromatic richness and maturity of a wine that is already expressing great potential.
On the palate: A lively, direct, precise attack is dominated by flavours of candied lemon zest and fresh pineapple. The mid palate is fresh and balanced. The overall impression is of generosity, voluptuousness and volume, highlighted by characteristic grapefruit and citrus notes. The zesty finish is long, lingering and complex.
Price: $114.68
INTERNATIONAL CONTENDERS
Whilst not Champagne, there are a few sparkling wines from a little further afield which are truly spectacular.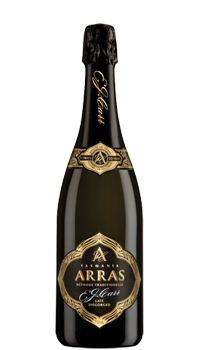 House of Arras EJ Carr Late Disgorged – Australia
Australia is usually known for its red wines, but this sparkling from Tasmania's House of Arras is by far the best we've tried outside of Champagne.
It is a multi-Tasmanian region blend of chardonnay and pinot noir, which is not released until it has spent at least 10 years on lees. Glowing green-gold, fine mousse; a rich, complex and toasty bouquet; the palate has all of the foregoing, plus mesmerising balance and length. A genuine world-class sparkling wine.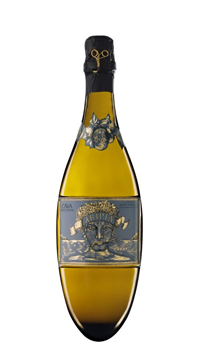 Agusti Torello Mata Kripta Gran Reserva 2007 – Spain
This wine come in a spectacular hand-made bottle which is modelled on a 17th century Roman bottle relic recovered from the vineyard. Not only nice to look at, the bottle is engineered to cope with the pressure of the fizz inside. The wine itself, a cava, is clean with expressive fruit characters, slight toasty tones and notes of brioche and butter resulting from the long ageing process. It has a delectably long and tantalising finish – don your toga, sit back and enjoy.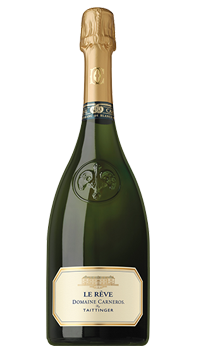 Domaine Carneros Le Reve Blanc de Blancs 2006 – USA
Le Rêve is a classic tête de cuvée – Domaine Carneros winery's finest Blanc de Blancs sparkling wine which can pull its own against comparitable Champagnes. French for "the dream," Le Rêve is crafted from 100% estate-grown fruit, making it a pure expression of Domaine Carneros.
Founded by Champagne House of Taittinger, this is one of the finest American sparklings on the market, and the 2006 and 2007 vintages have both received the highest of accolades.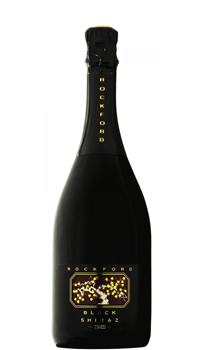 Rockford Sparkling Black Shiraz – Australia
Robert O'Callaghan's Rockford Sparkling Black Shiraz is hailed by critics as Australia's finest. The base wine, open-fermented and basket-pressed is then added to the mother blend and left to rest and grow for many years in seasoned oak. The mother blend is the heart of a wine that is fermented in the bottle, aged on lees before being disgorged, liqueured and then packaged by hand.
This celebratory, sparkling red wine is a timeless expression of Australian winemaking ingenuity; velvety, smooth, aged textures and richness of fruit riding on a pillow of fresh creamy bubbles.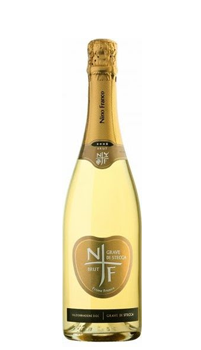 Nino Franco Grave di Stecca Brut, Prosecco di Valdobbiadene – Italy
This list would not be complete without an Italian prosecco. This Nino Franco has been awarded DOCG status (the highest of classifications for Italian wines; It denotes controlled production methods and guaranteed quality) and is frequently cited as one of the best prosecco wines available and comes in at a very affordable price mark. If you like your prosecco, you're in for a treat.
The wine offers scents of ripe fruit, aromatic herbs, sage; intense mineral and flint notes. A very pleasant dry taste at the beginning, followed by a growing silky fruit bouquet.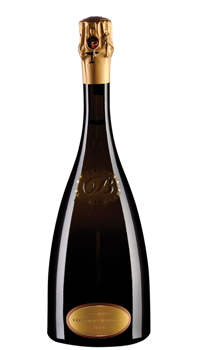 Bellavista – Franciacorta Vittorio Moretti Extra Brut 2004 – Italy
From the Franciacorta appellation in Italy, this Reserva wine has been crafted in the traditional method. Receiving DOCG status, the wine is one of the finest from the region, which is known for producing wines which can hold their own against their French counterparts. This wine is aged for 60 months on lees and is one of the best of its type.
Clear and bright with green and gold reflections and small bubbles, with a creamy texture. The bouquet offers perfumes of ripe white fruit, peaches, honey and citrus flowers. A wine of great finesse and richness.
CHAMPAGNE GIFT IDEAS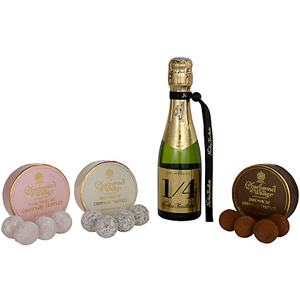 Champagne and chocolate truffle are a match made in heaven. For an affordable price, treat someone to a 1/4 bottle of Nicolas Feuillatte brut Champagne and trio of truffles. Also available in rosé with a single truffle box.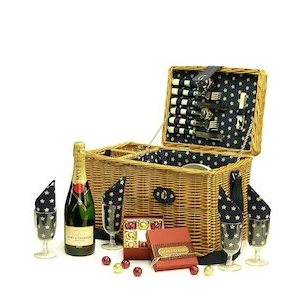 This picnic set makes for a gorgeous and practical gift. Coming prepared with chocolate truffles and a bottle of Moet and Chandon, this set holds two bottle of wine and comes with a complete dining set for four people.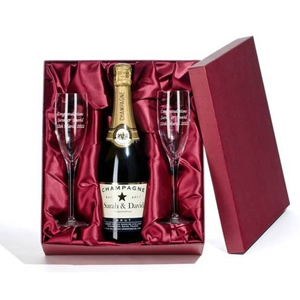 This gift set includes a personalised bottle of Champagne along with two engraved Champagne flutes in a stylish gift box. Perfect for weddings, anniversaries, Christmases and birthdays – a very special gift.