These days, emojis are the rage. What's more nerd friendly than a Nerd Emoji Pillows with your favorite emoji on it? There's a lot of these available for purchase, so we'll include some of the best ones we found. They're almost too cute to sleep on!
Emoji Glasses Boy Soft Pillow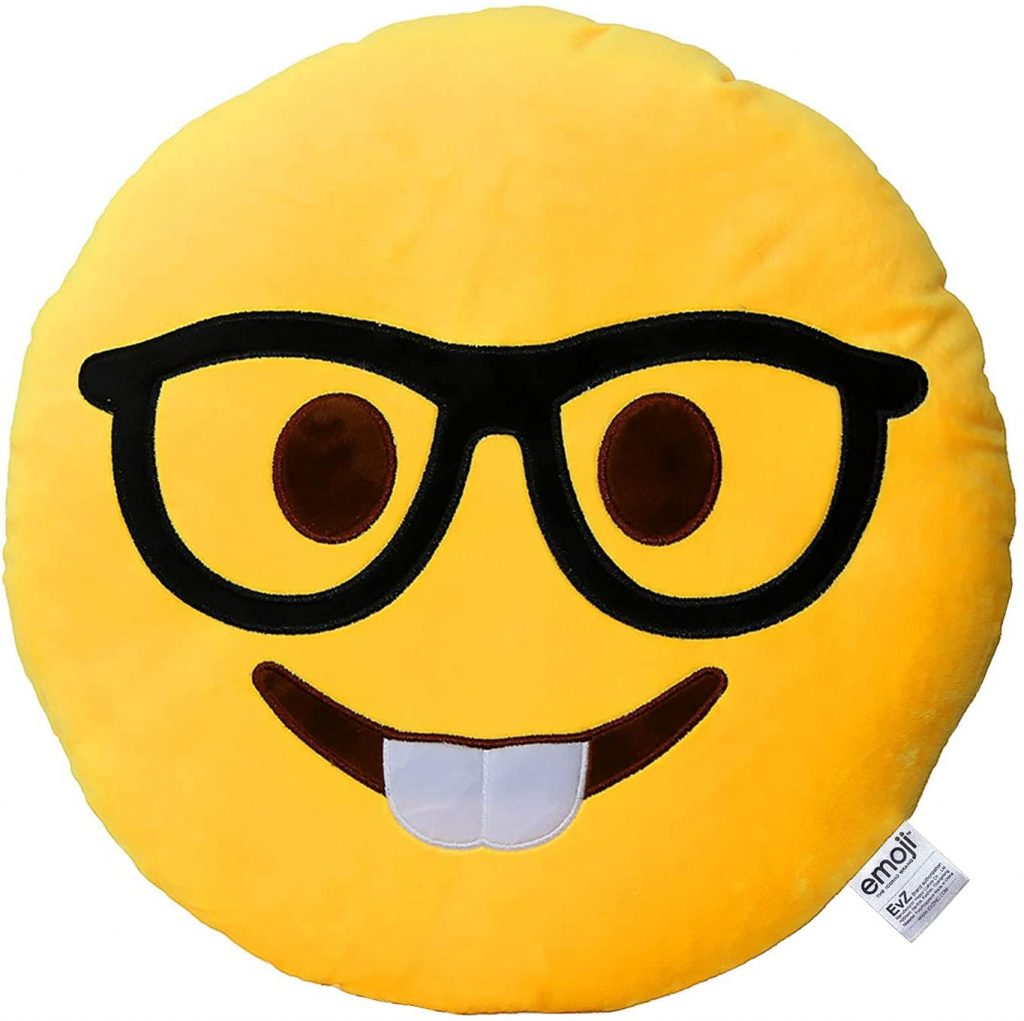 This unique and adorable pillow features a face with nerd glasses and a boyish grin. It is catered to the modern day geek who likes to show off their inner child through their sense of fashion, gadgets, and video games.
Emoji Glasses Girl Soft Pillow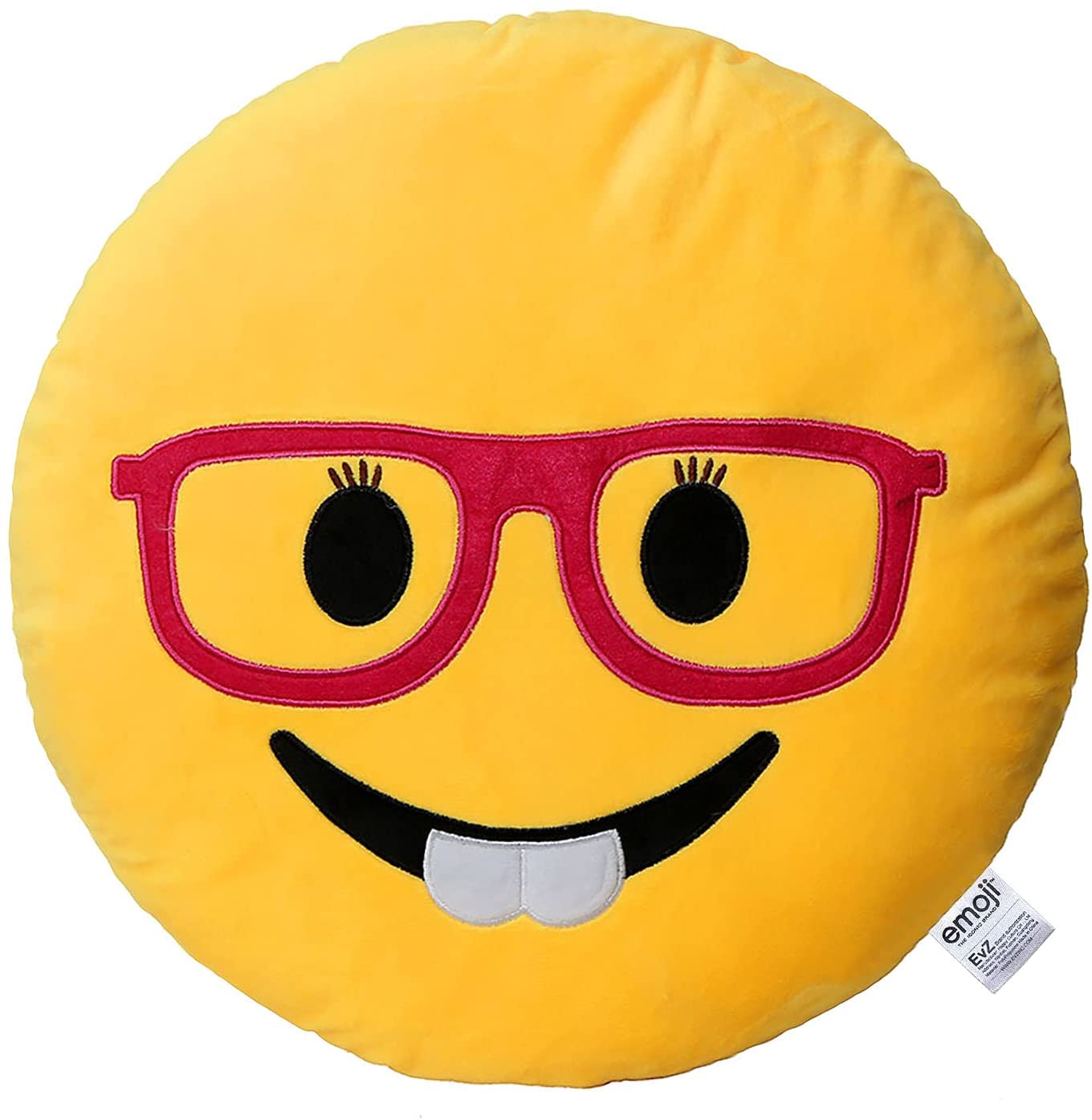 This is identical to #1 except the pillow design is girls face, with pink glasses. Both pillows are stuffed with quality polyester filling. The size of the pillow is 32cm x 16cm.
Glasses Emoji Face Gift Throw Pillow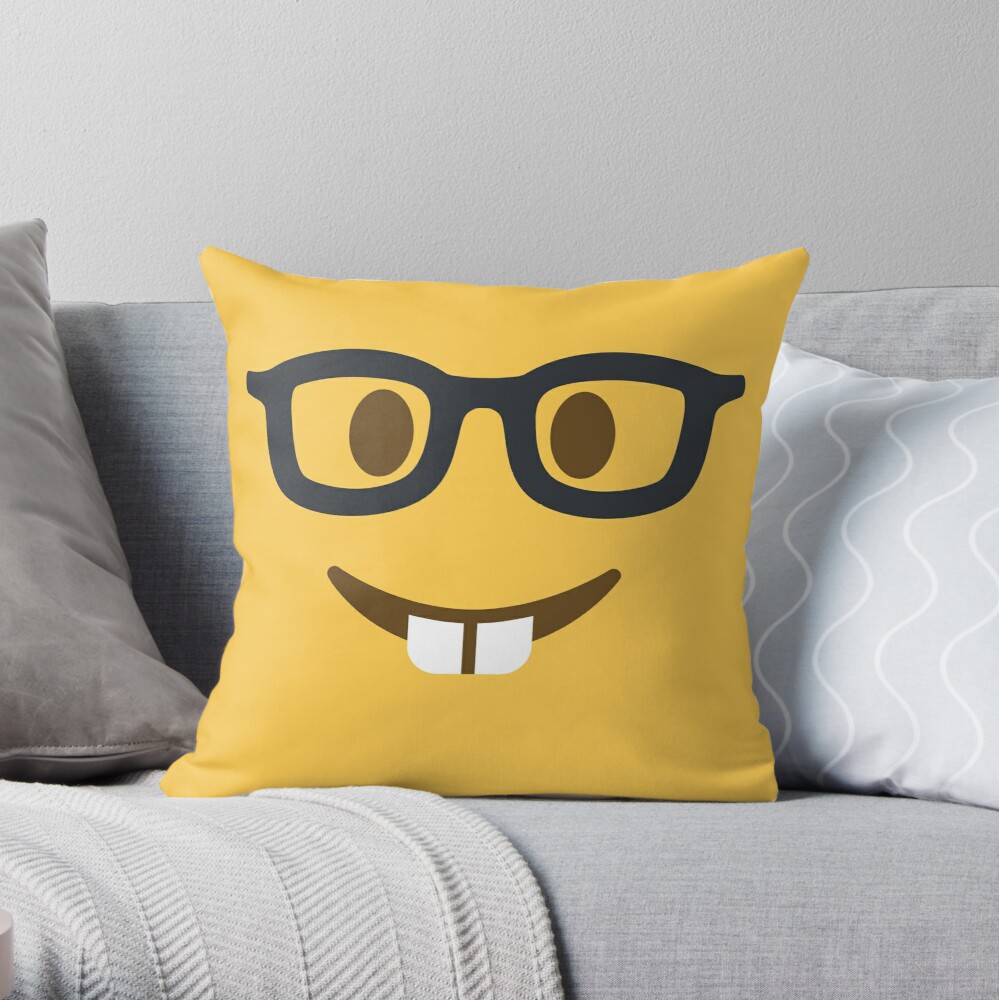 Whether they're a life-long collector of emoticons, enjoy using emoji in their text messages, or just have a quirky sense of humor, this pillow is the perfect gift for them!
NERD LIFE Throw Pillow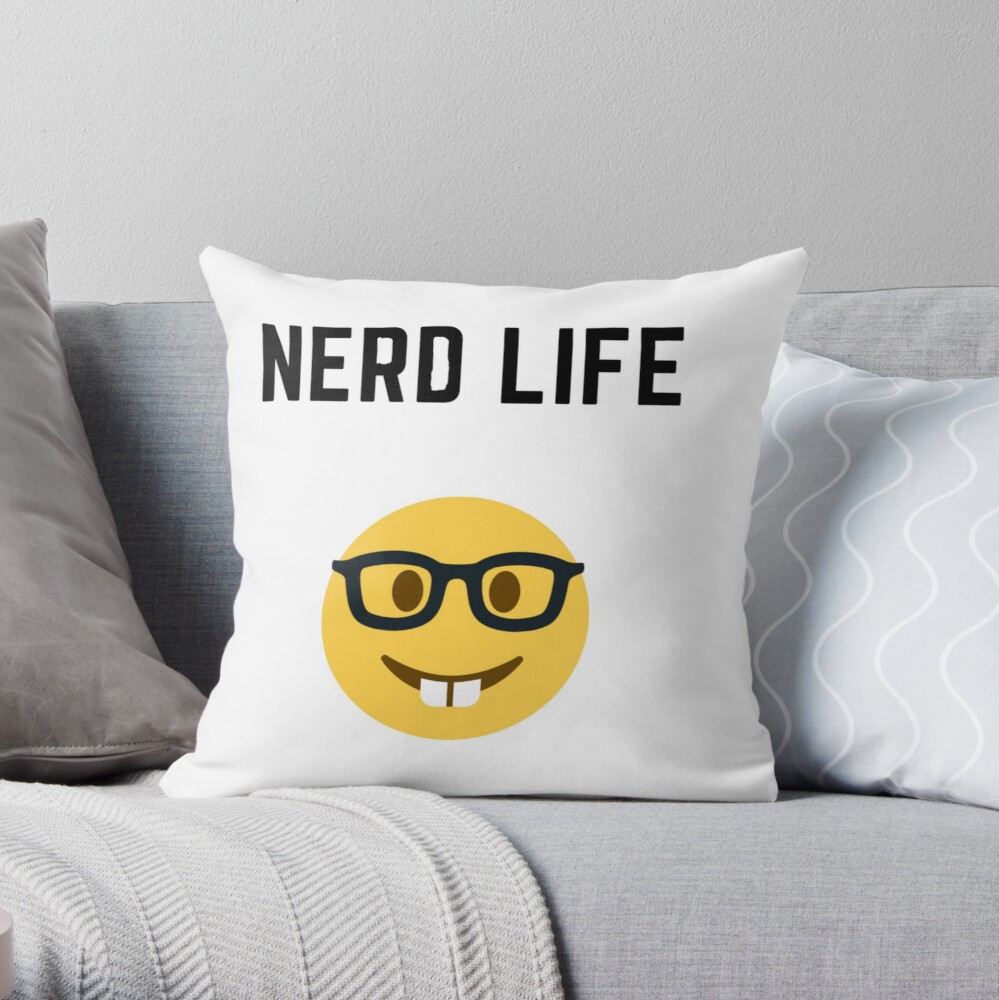 As any true nerd would know, life without a good throw pillow is nothing short of a big fat sham (get it?). This comfy and cozy throw pillow that features the text "NERD LIFE" in all caps is the perfect conversation starter for your next Netflix party.
Silly Nerd Emoji Birthday Party Throw Pillow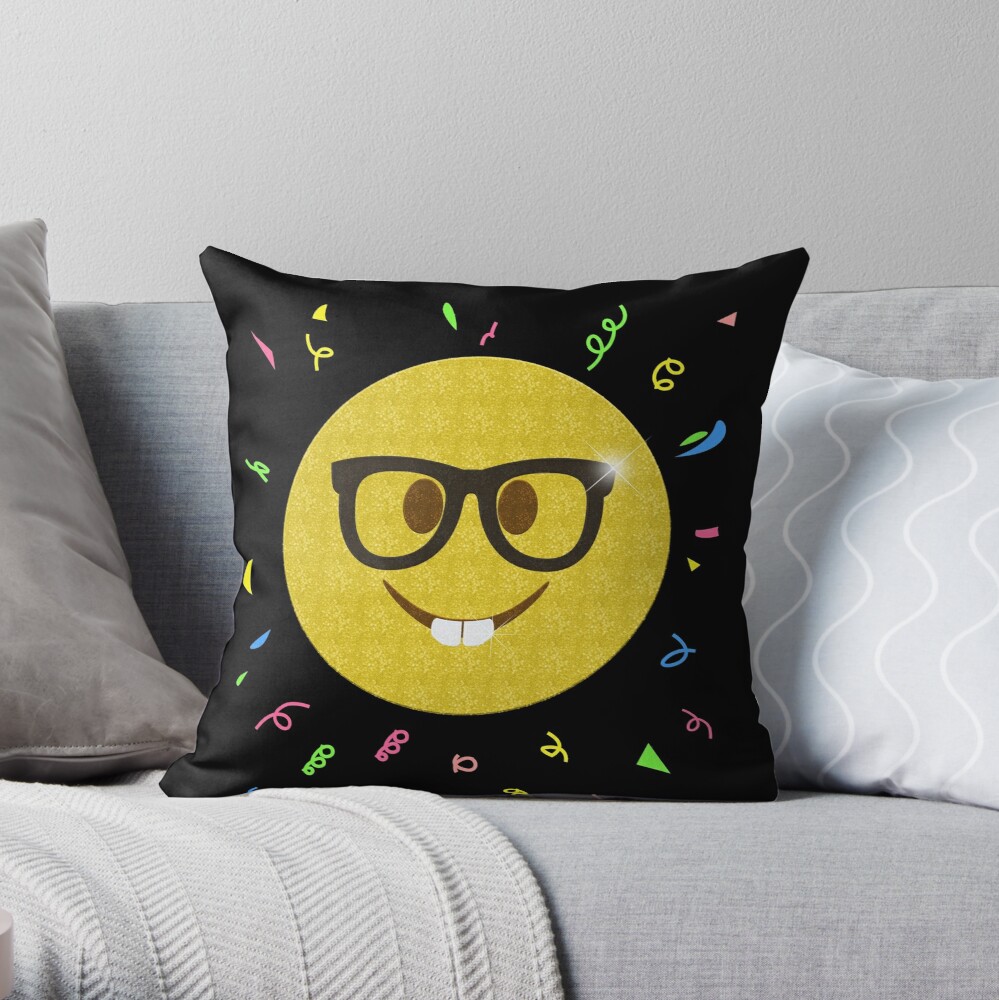 Have a social gathering at your house, whether it be a movie night, party, or dinner with your friends – don't forget to add this pillow to the mix. This pillow features an image of a cartoon nerd full of pride. It will add a sense of humor while doing away with any stereotype you may have had about nerds.
Nerd Face Emoji Throw Pillow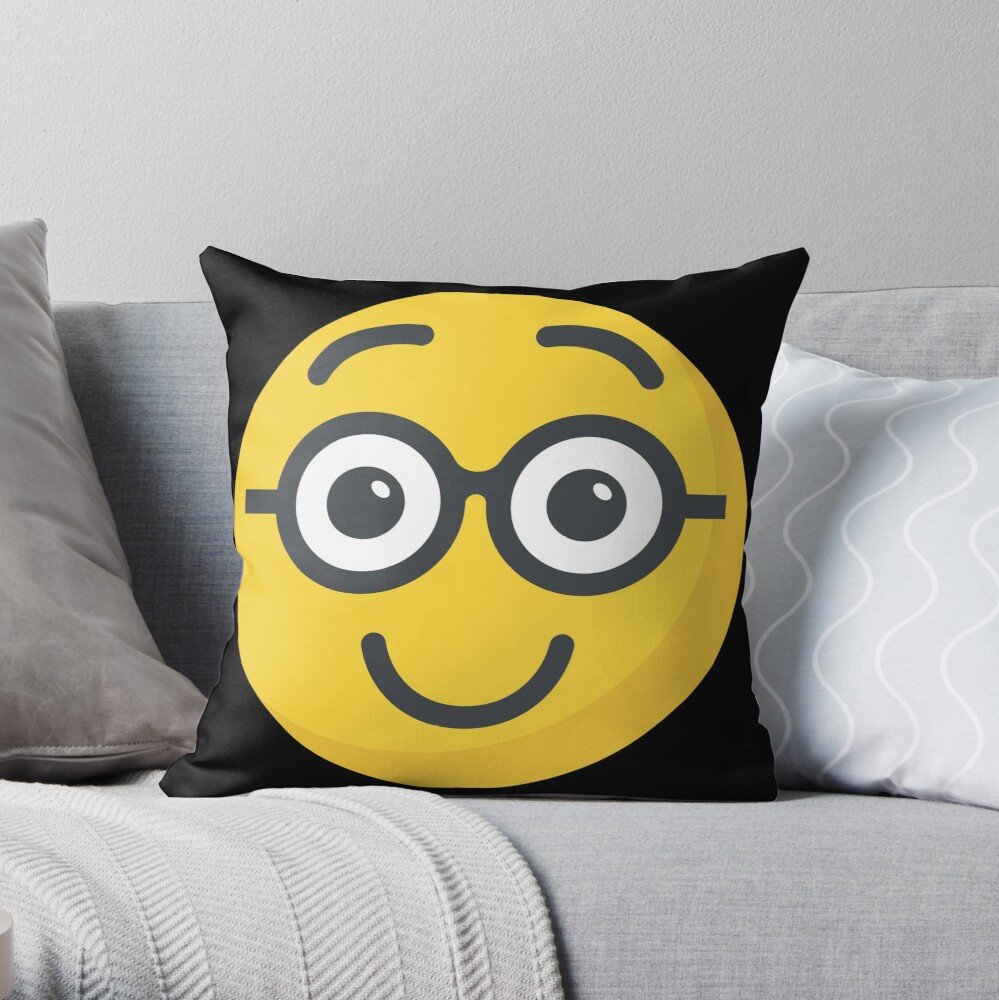 This pillow is perfect for any emoji lovers out there! It displays an image of a happy-go-lucky nerd who can't seem to stop smiling. If you have a friend who loves emoji's, then this is the perfect gift for them