The holidays are a time for giving and receiving gifts. For some people the best gift is going out of their way to give to those they love, but for some it is a gift that will always hold a place in their heart.
If you're someone who needs a little more guidance on what to get your friends or loved ones who happen to be Republicans, this article is for you! So let's say cheers with all our Republican friends around Christmas.
Gagster Joe Biden Pen Holder – Funny Desk Decor Gag Gift & Paperweight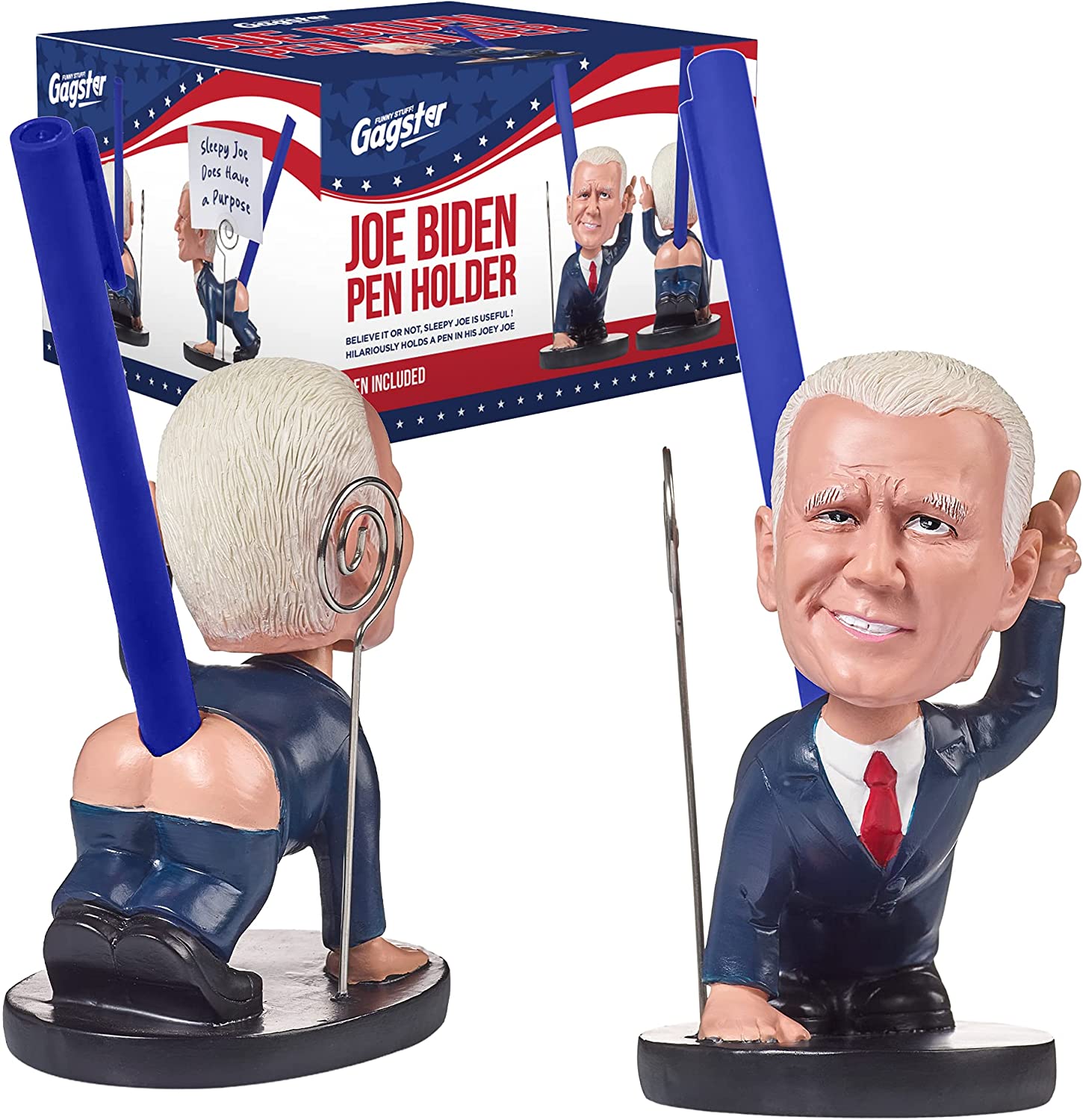 This desktop pen holder is the perfect gift for the office or just a desktop – made of quality materials with a very realistic cartoon of Vice President Joe Biden. A great way to add some humor to your desktop, and also a great paperweight.
Let's go Brandon Wrapping Paper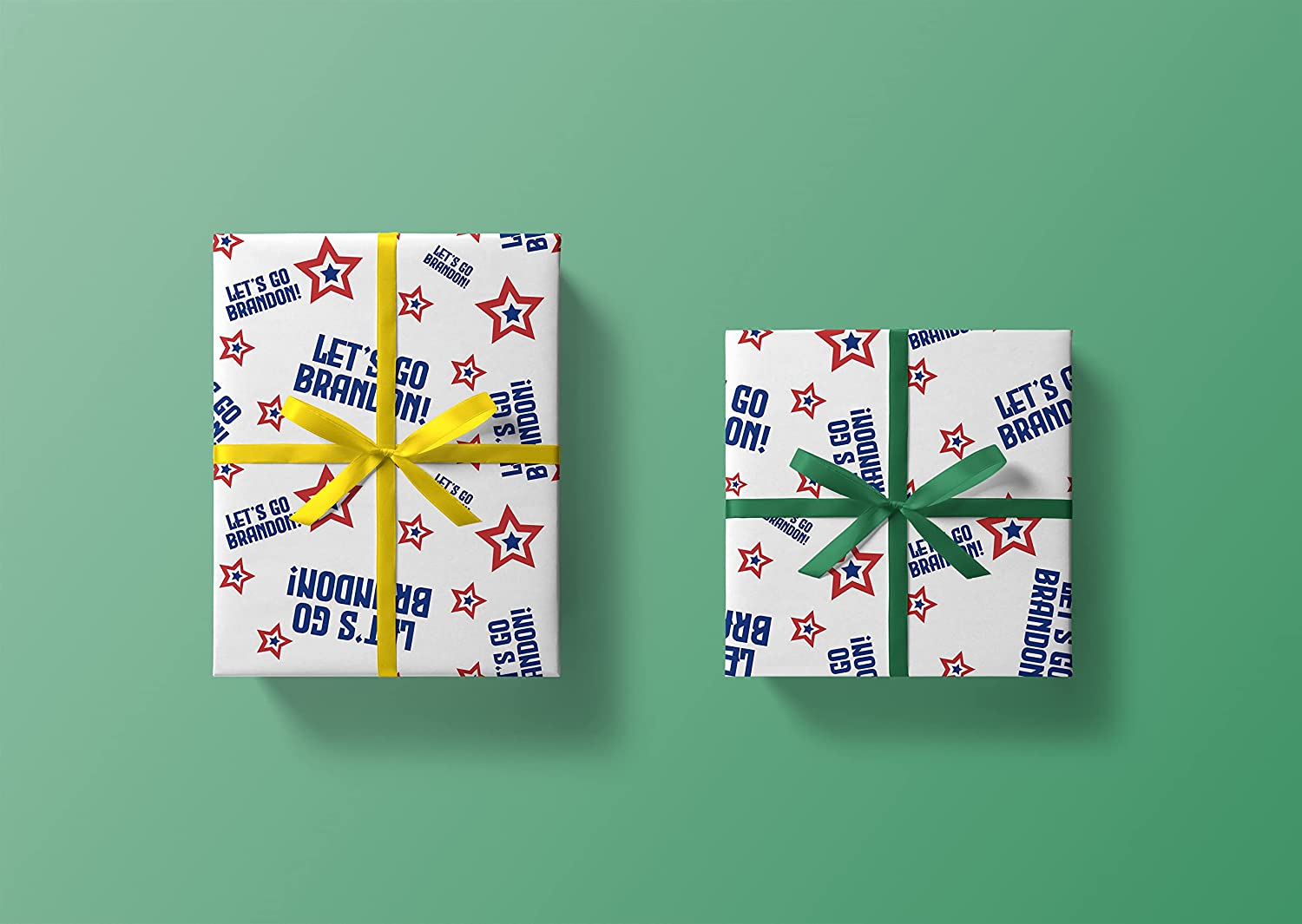 This wrapping paper is perfect for true patriots and those who don't like sleeping Joe. You can also jokingly send such a gift to demacrotes. The label "Letts go Brandon!" Is repeated on the packaging and stars.
Let's Go Brandon President Joe Biden Meme iPhone Case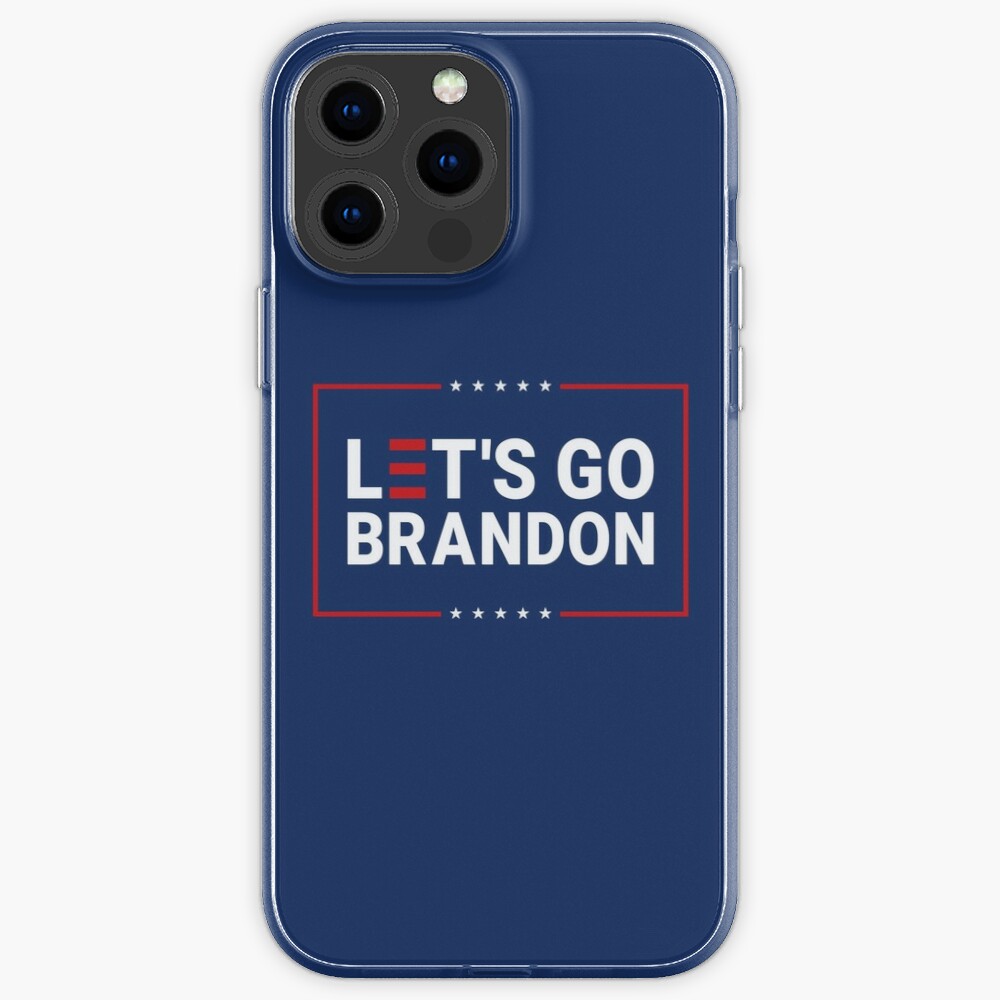 The perfect gift for a Donald Trump supporter in your life. This phone case will be a great addition to any iPhone from 4 to 13 models. You can choose the material of the cover, soft or touhgt. There will be an inscription "Let's Go Brandon" on the back.
Black Rifle Coffee Ground (Freedom Fuel (Dark Roast)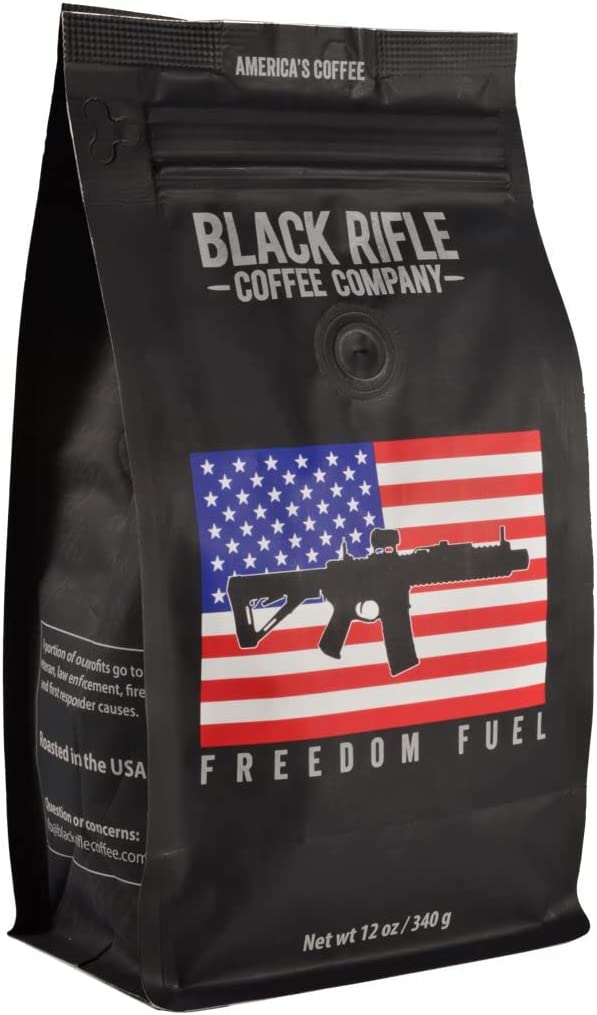 Black Rifle Coffee Blue Line is a great gift for any conservative, and it's made in America with pride. This is a coffee that will make any Republican's heart and cup of coffee warm. Tasting coffee with a dark chocolate, walnut, and anise aroma, you support veterans community and business.
Gagster Kamala Harris Toilet Paper Roll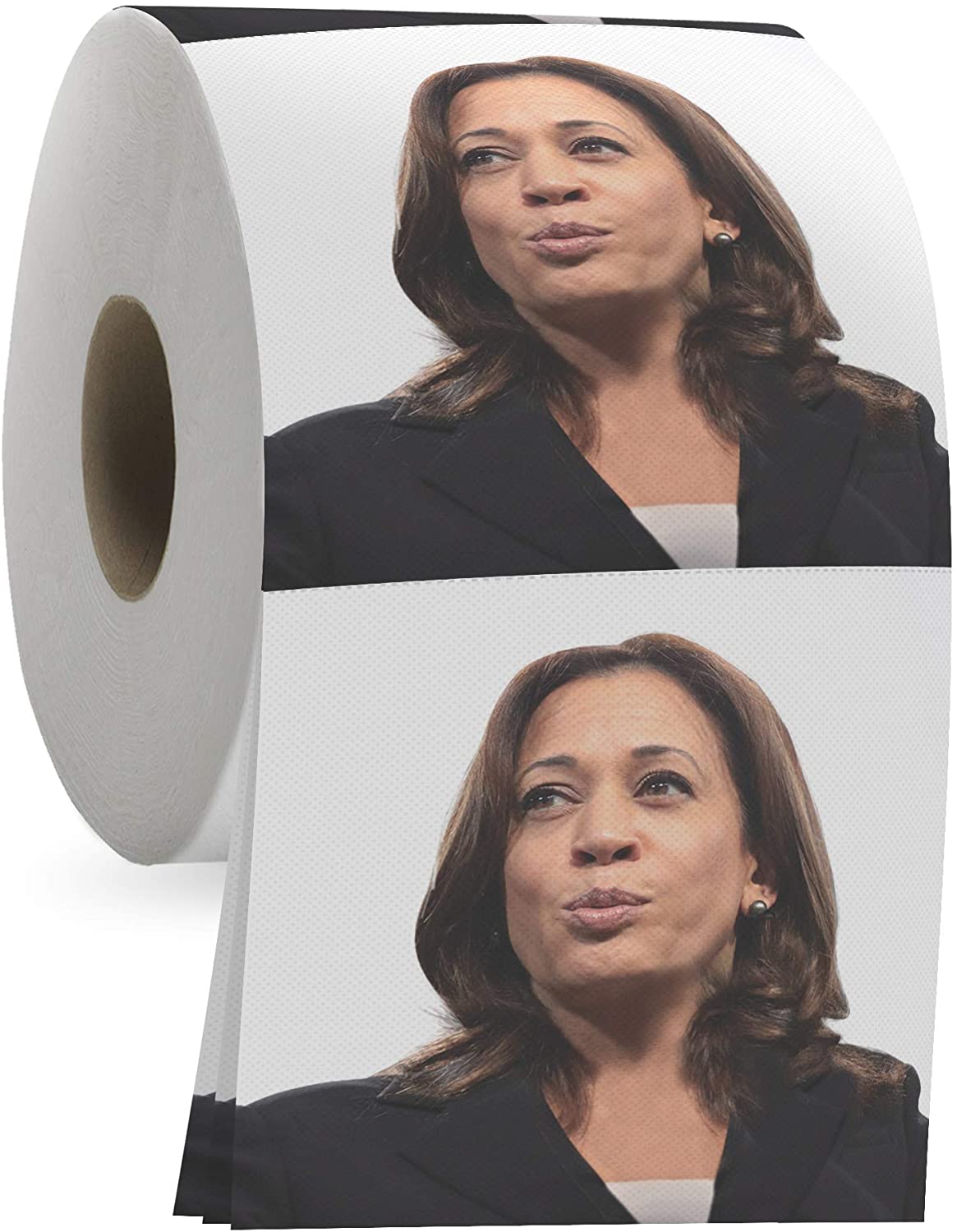 Another great gag gift for a Republican is the toilet paper roll with a full color image of Kamala Harris. Made from recycled material and manufactured in the USA, this toilet paper roll makes a great gag gift for those who don't really like Kamala Harris!
Rogue River Funny Republican Conservative Metal Tin Sign Warning Does Not Play Well with Liberals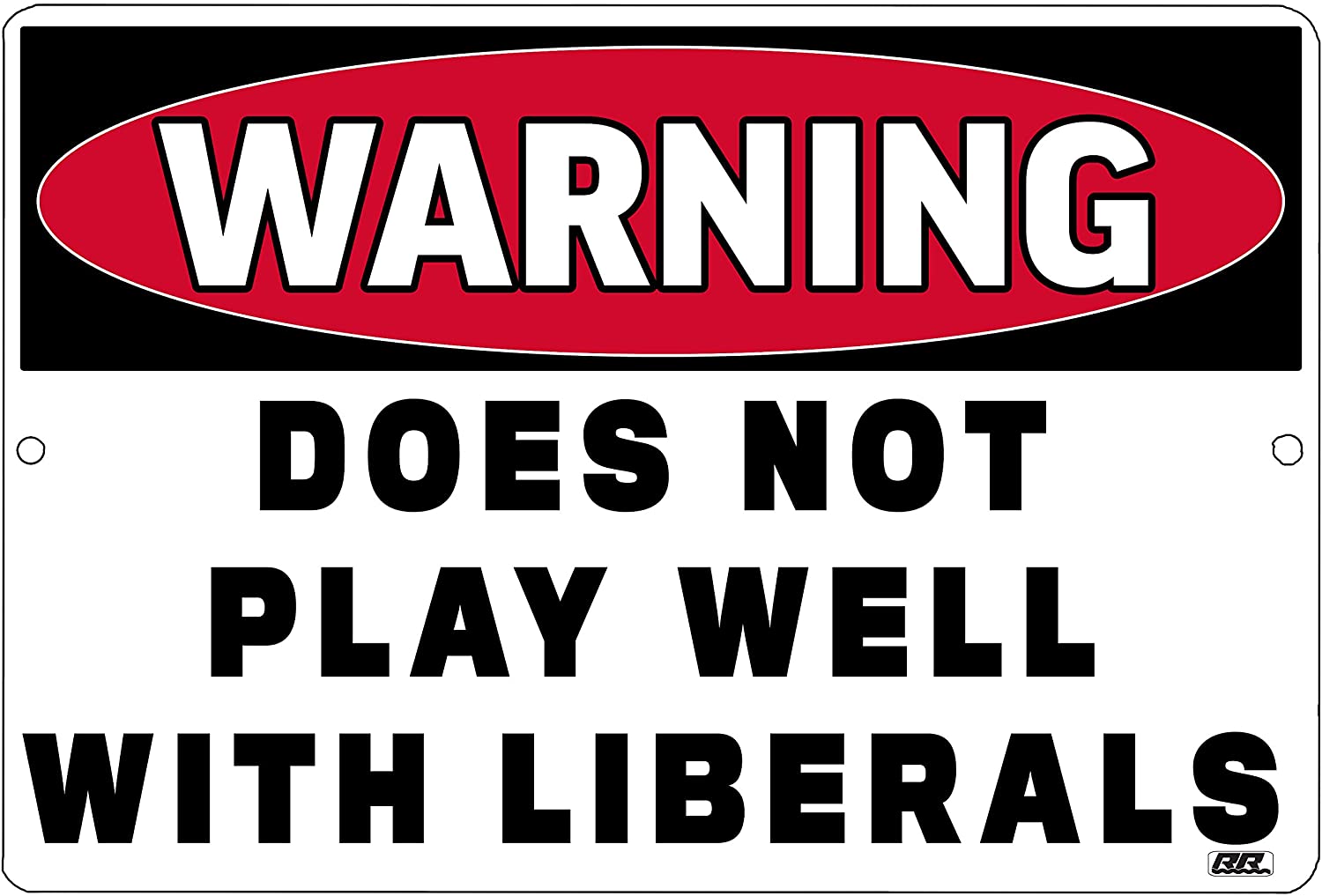 Show off your conservative side with this wall decor sign. Made from metal and manufactured in the USA, this sign comes ready to hang right out of the box! This would make a great gift for a conservative that loves to show off their dry sense of humor!
Old World Christmas Republican Elephant Glass Blown Ornaments for Christmas Tree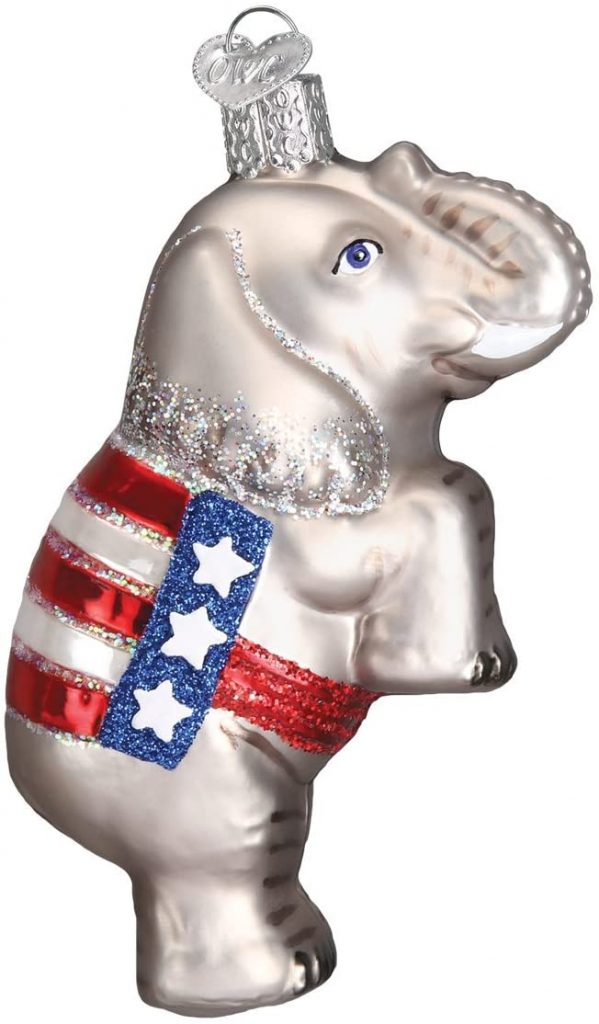 These ornaments are hand blown and made with love. Each ornament is made from one hundred percent glass. The ornaments can be used to decorate your tree or put under the tree as a gift to yourself! These ornaments will be sure to bring joy into every family come Christmas time!
Liberty Guns Beer Trump(LGBT) White Ceramic Coffee Mug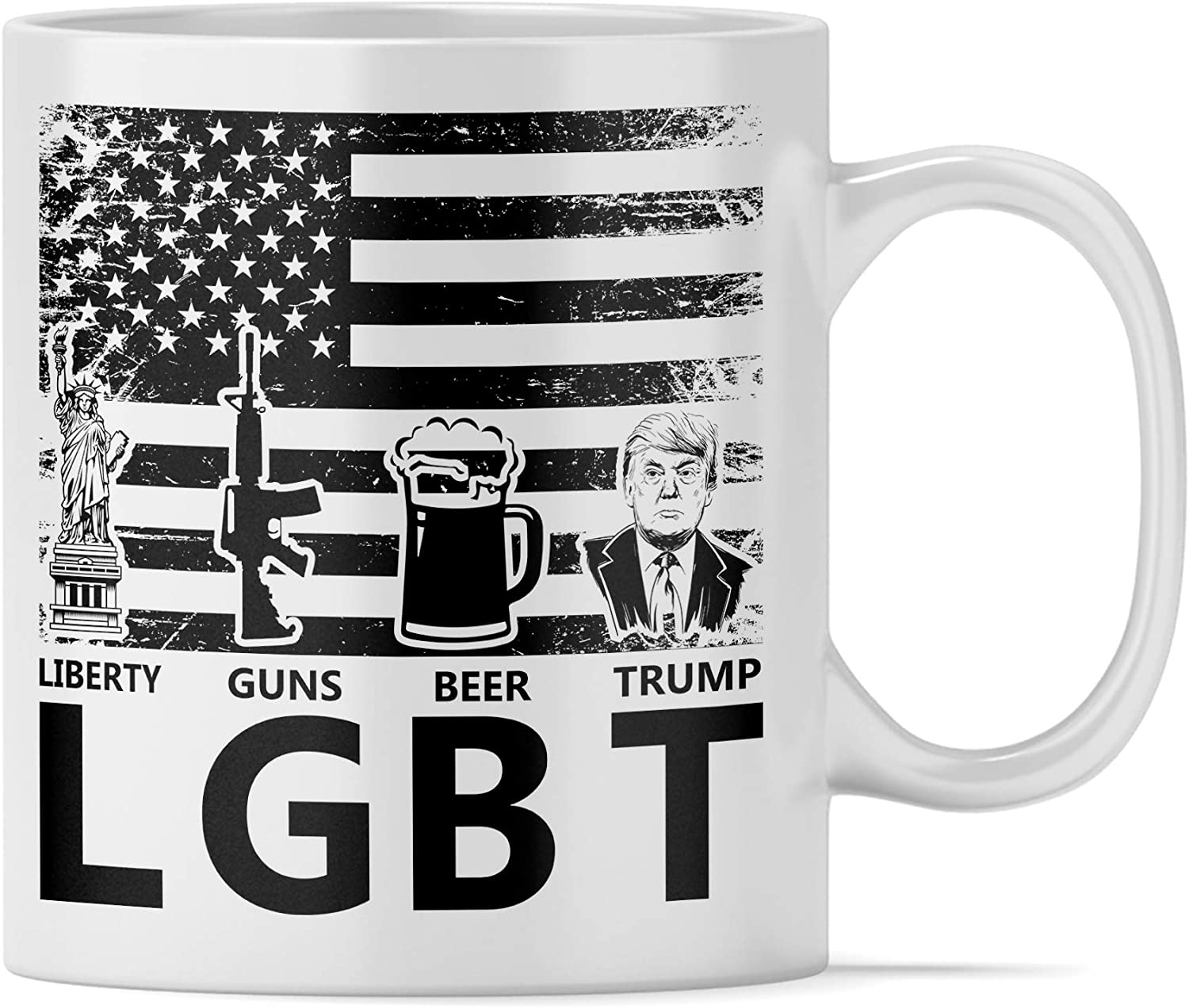 This white ceramic coffee mug is great for anyone who loves guns, beer, or Donald Trump! This mug features a "Liberty Guns Beer Trump" slogan on the front with the American flag's stars and stripes design on the back. Perfect for any occasion!
Patriotic Chess Board Democrats Vs. Republicans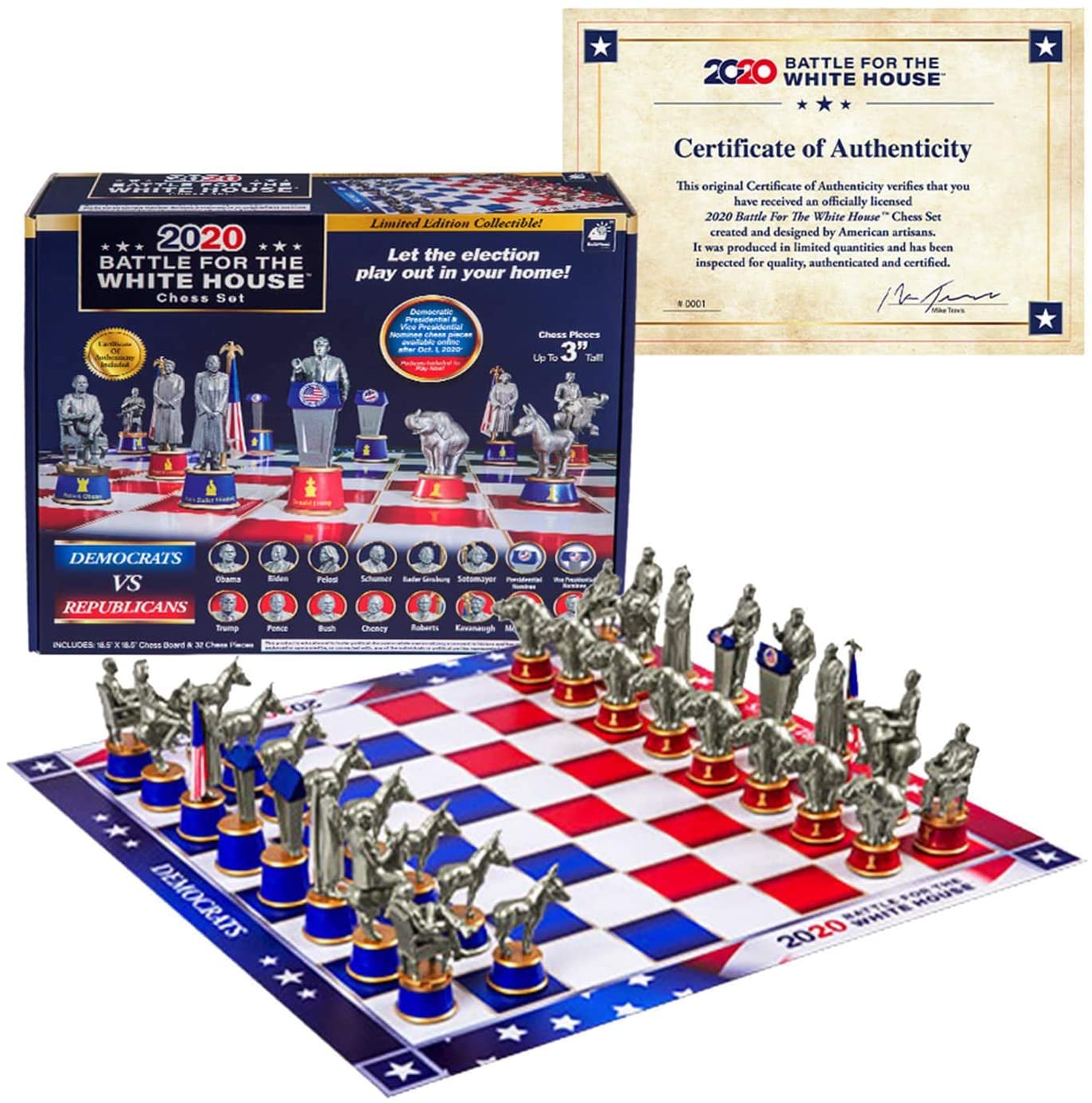 This chess set is a must have for any political enthusiast! With elections approaching, this chess set features different figures from both major Democratic and Republican parties so you can play out all sorts of hypothetical scenarios about what might happen in the next election!
Insulated Cooler Sleeve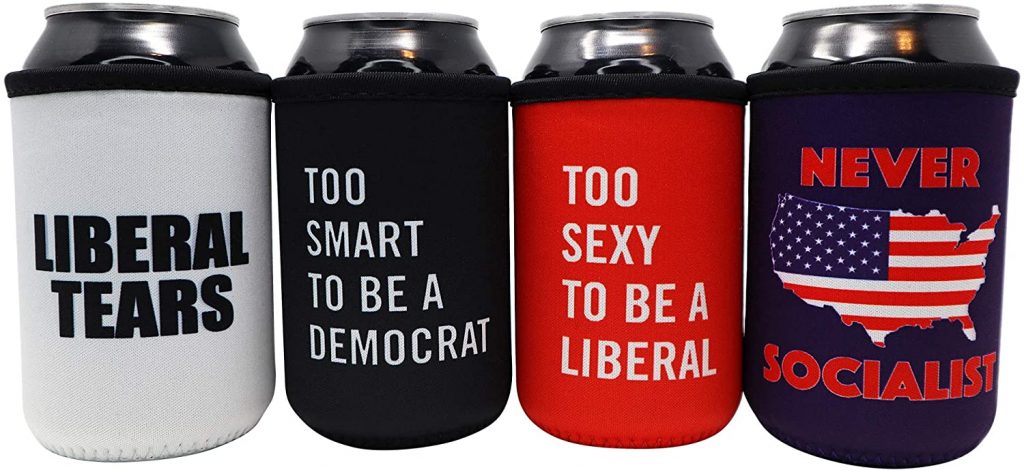 This insulated beer can sleeve will keep your drink cool while showing off your love for America and hatred of liberals! It's also made with premium neoprene so it will last you a long time!
30oz Betsy Ross Flag Tumbler – American Flag Tumbler Travel Mug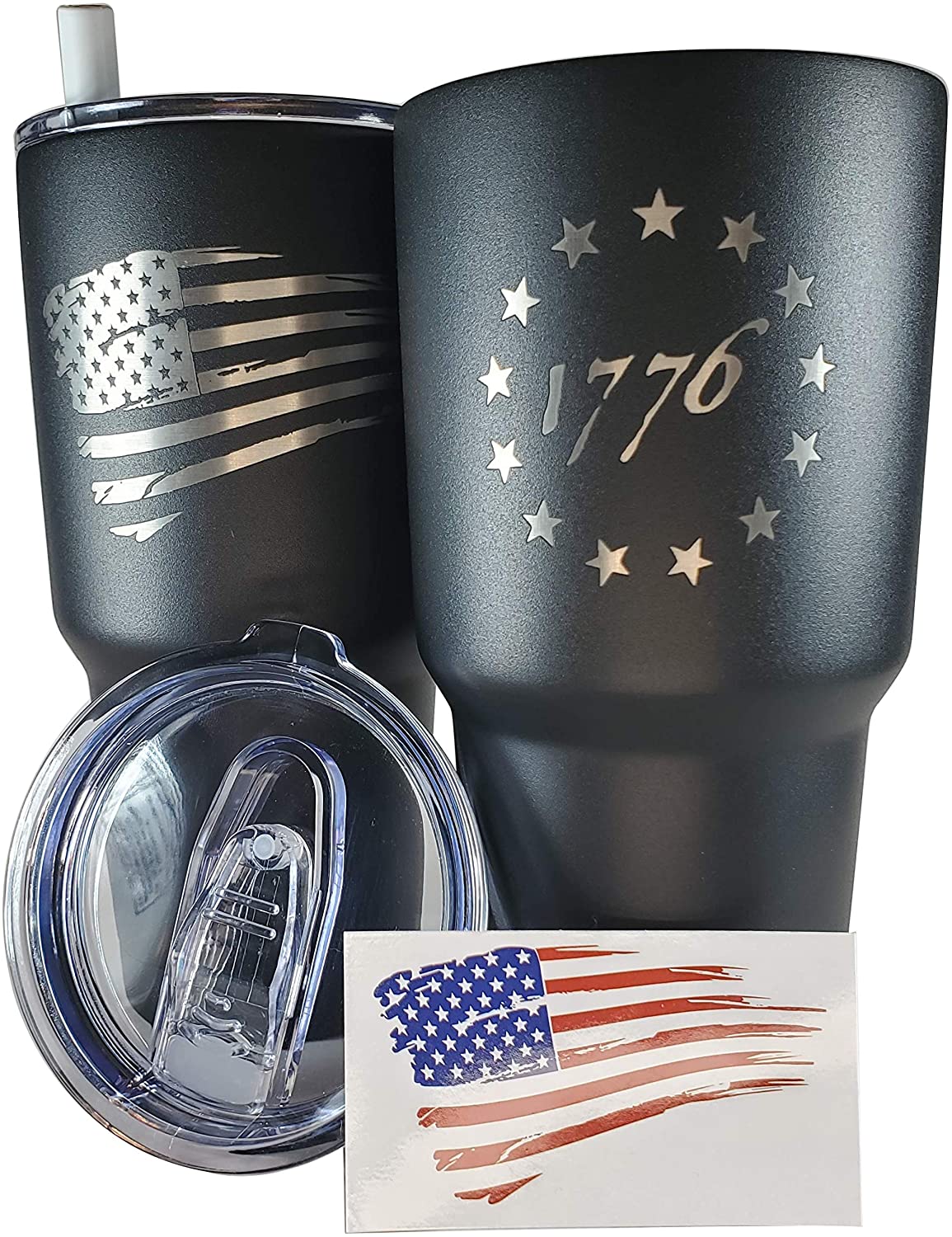 This is the perfect gift for your coffee loving friend! Not only will they be able to get their caffeine fix, but they'll get to show off their patriotism at the same time! This travel coffee mug is an excellent gift for anyone who enjoys camping, hiking, backpacking, or traveling.
Let's Go Brandon Christmas Santa Ugly Sweater Ceramic Ornament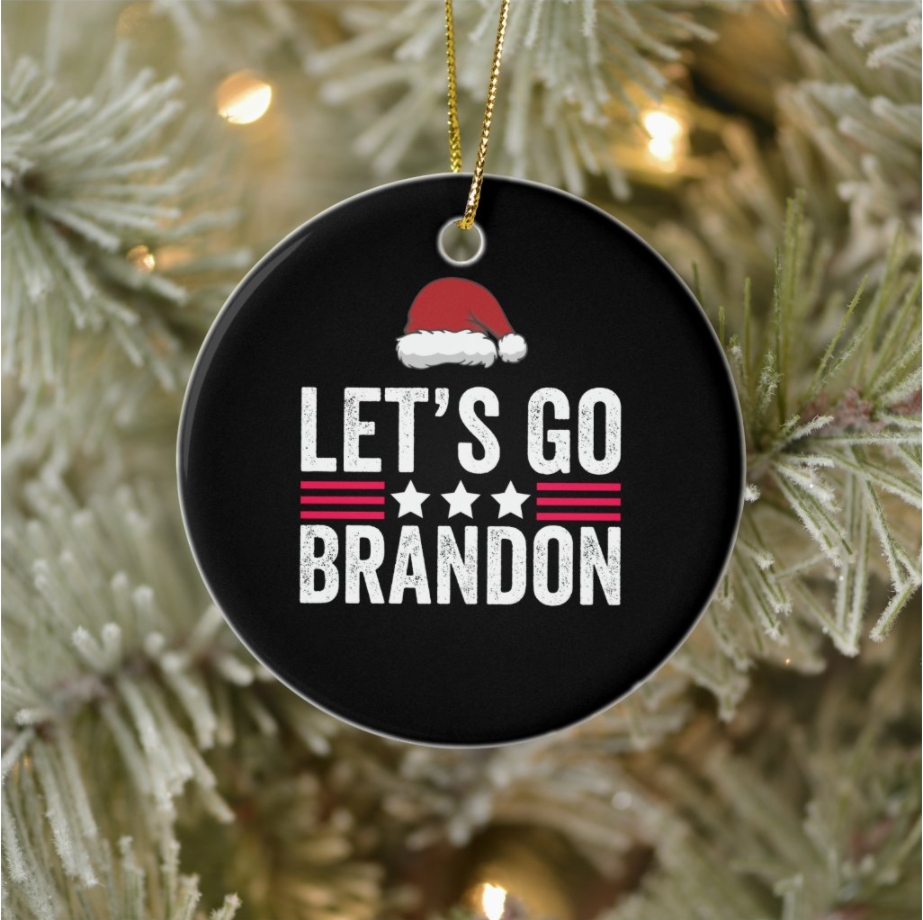 This Christmas tree decoration is great for anyone who loves America! It looks fantastic, and it will show off your love for our country while being festive at Christmas time. This is a great little Christmas present for anyone.
Donald Trump GOP Republican Christmas Wrapping Paper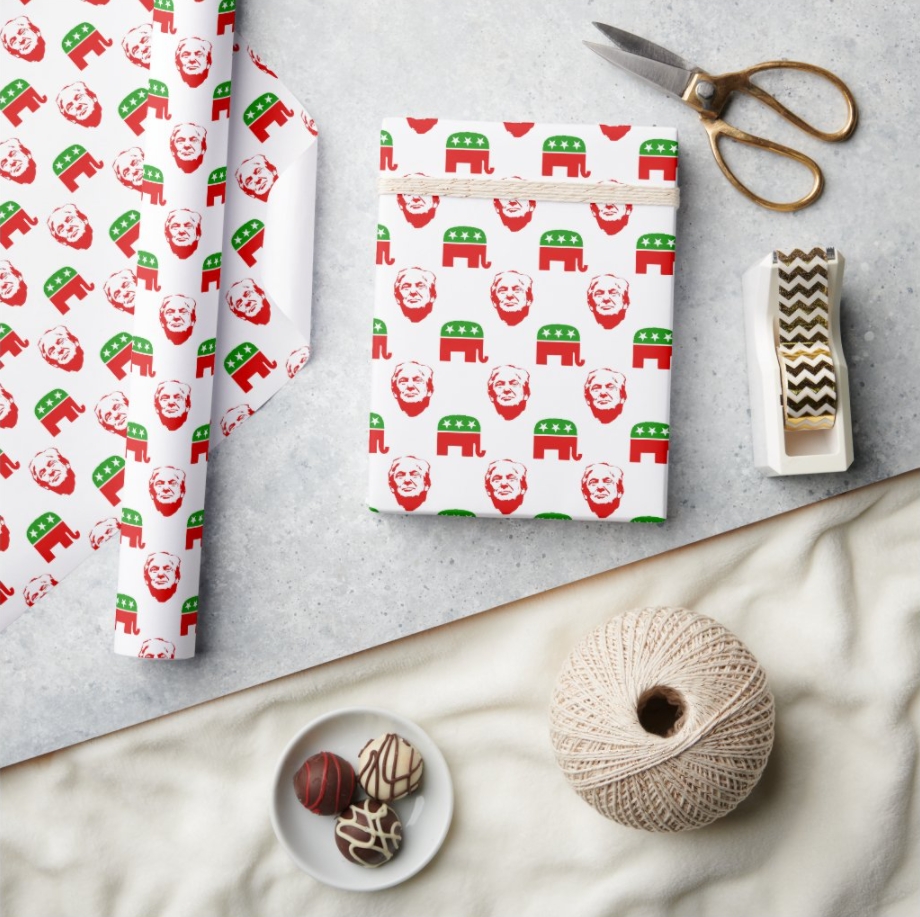 This wrapping paper is perfect for any of the gifts listed here, and more. Trump and Christmas trees are great for wrapping Christmas gifts, especially if they have something to do with politics.
FJB F Biden Sticker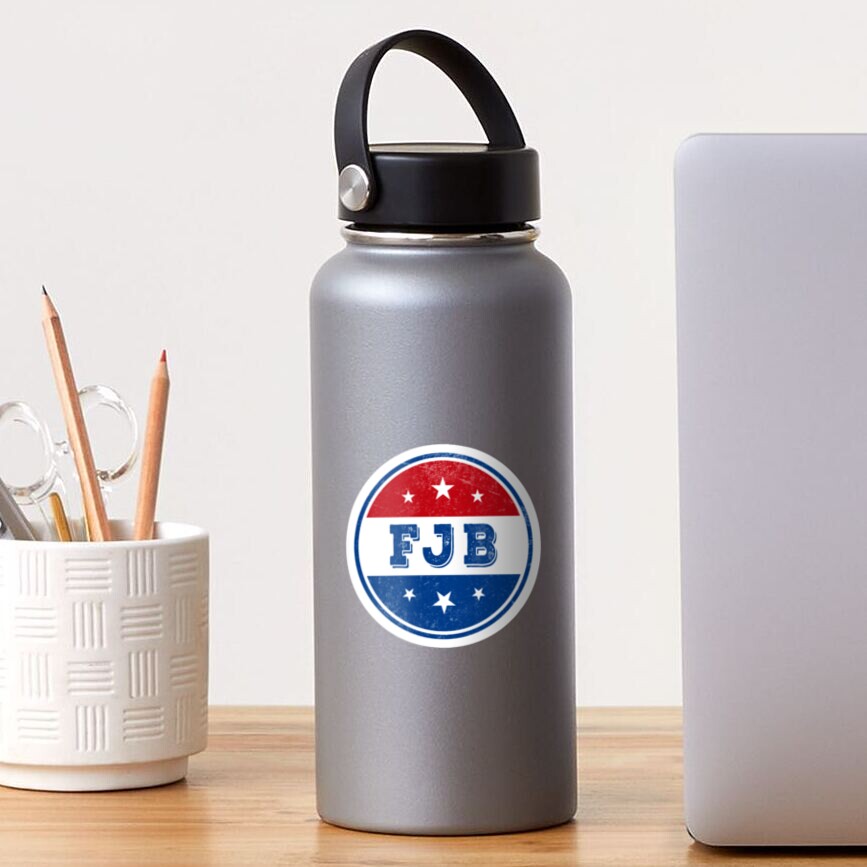 This is a fun sticker for every Democrat or Republican. Get your friends to laugh! This sticker is a little small but ideal for use on laptops, computers, truck windows, strollers and whatever else you can think of. It is a paper sticker that can be stuck on most surfaces.
You can order this sticker online in different sizes and materials.
Funny Coffee Mug Liberal Tears Political Novelty Cup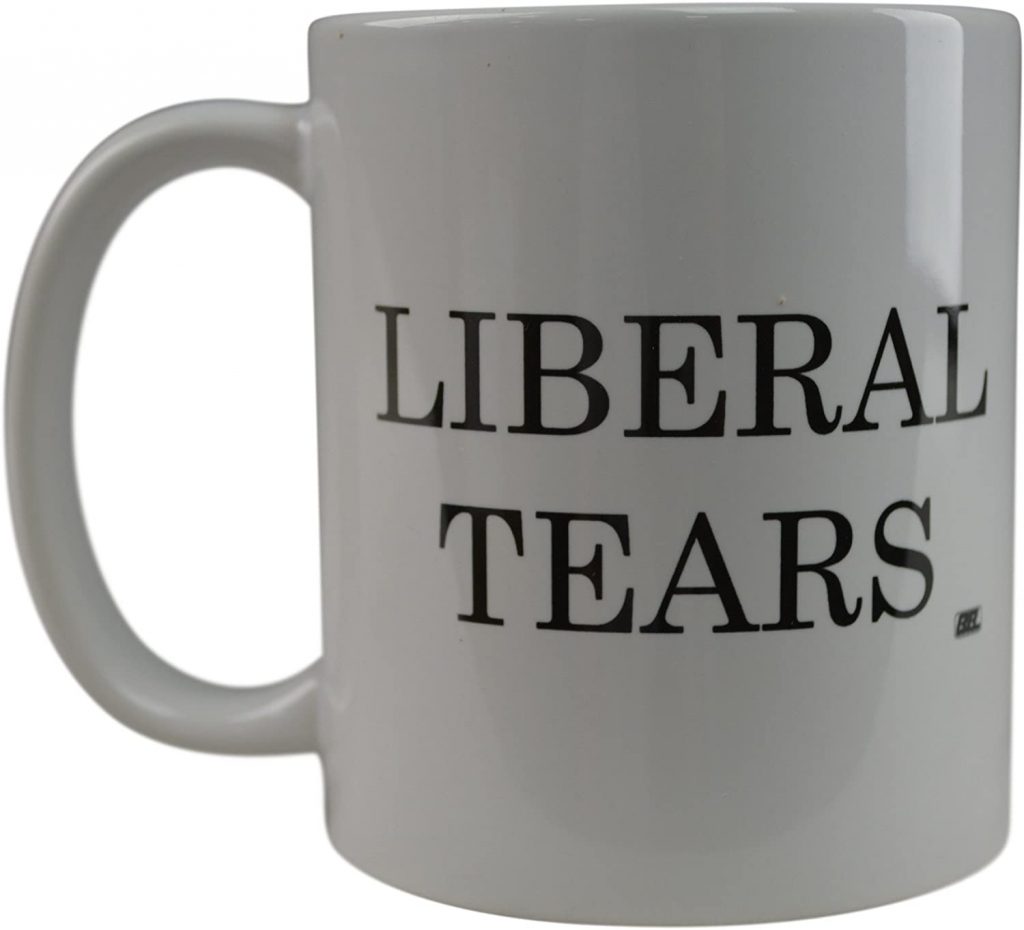 Stop taking yourself so seriously and enjoy some lighthearted fun with this political novelty coffee mug. This is a great gift idea for a Republican or Conservative that is sick of the liberal tears! A great gift idea for a co-worker, boss, friend, or even a family member.
Baby Republican Romper Gift Set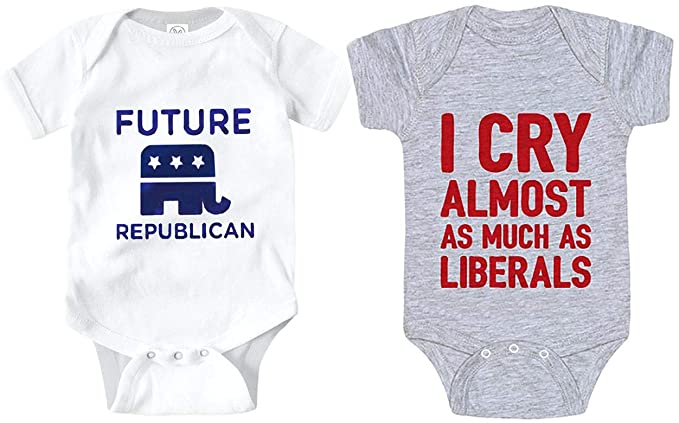 If you know someone who is expecting, then here is the perfect gift for them. This grey baby romper has the words "I cry almost as much as liberal" which makes it great for any parent that is pro-Trump. The newborns will love this cute outfit that says they are pro-Trump! Any parent would be incredibly happy to receive this as a gift.
Chanasya Patriotic US Flag Print Sherpa Throw Blanket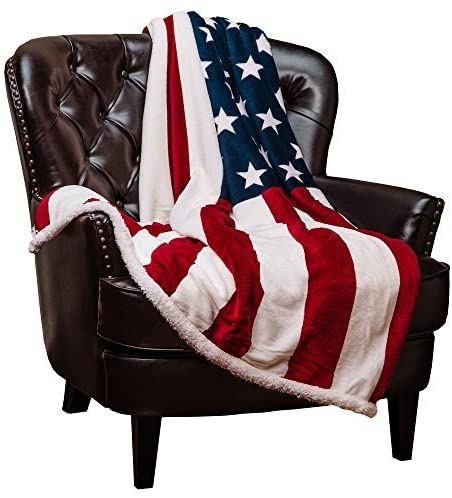 For a Republican that likes to show off their patriotic side, this super soft and cozy throw blanket is a great gift idea. With a print of the American Flag with matching fringe on all sides, this super soft throw is perfect for any Republican that loves to relax and watch the news or a movie at home.
Donald Trump Talking Happy Birthday Card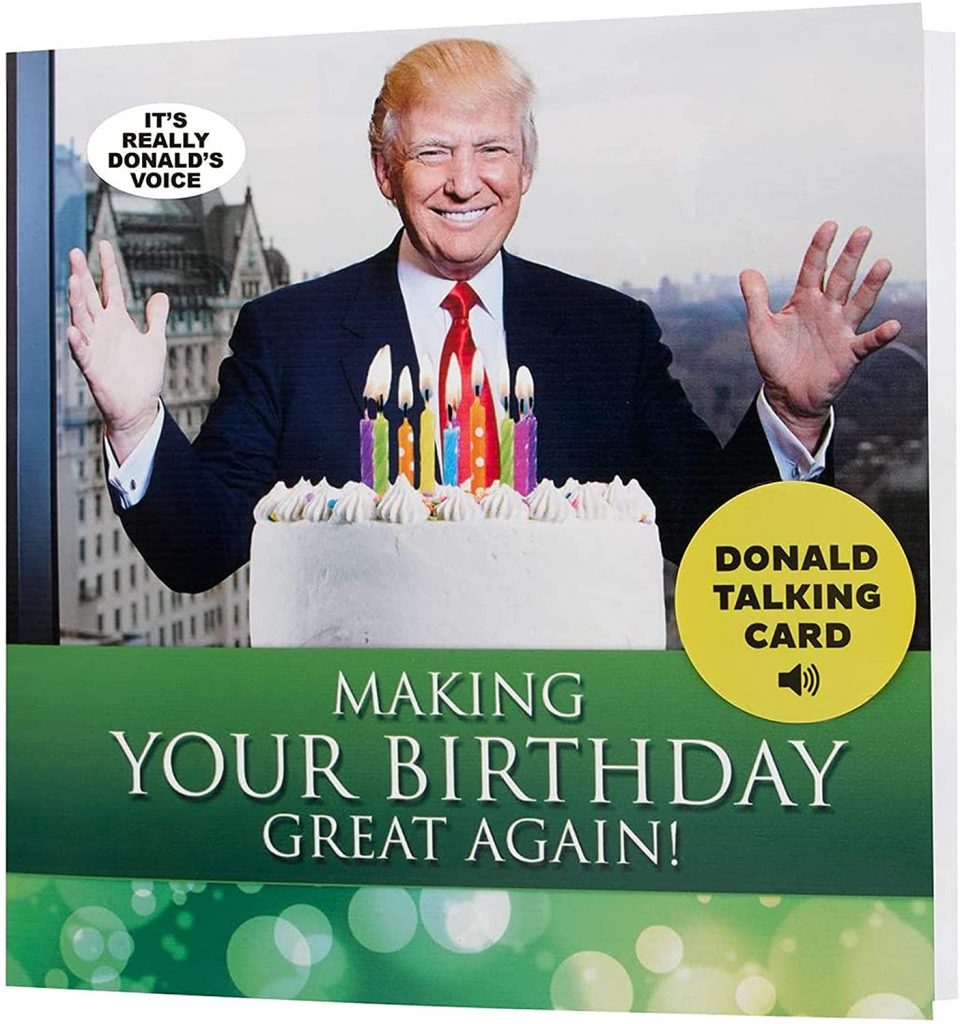 This happy birthday card is the perfect gift for your friend who is a fan of Donald Trump! When you open the card, it will play the legendary President Trump's voice wishing you a happy birthday! This card will be sure to put a smile on your friend's face.
Make America Great Again Coffee by Republican Coffee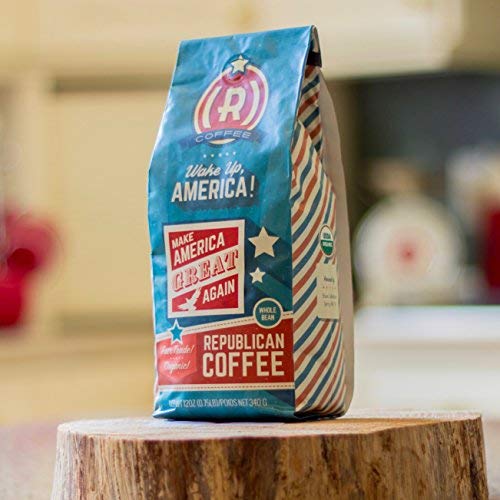 This coffee is one of the best tasting coffees around. Every cup of this coffee gives you the energy you need to get through your day. It tastes good and it's fair trade so it's great for you! Before I tried this coffee, I could never find one that I liked the taste of. Now, I can't go back anymore! This brew is so good that there are even some Democrats who choose to drink it!
Zippo Republican Elephant Pocket Lighter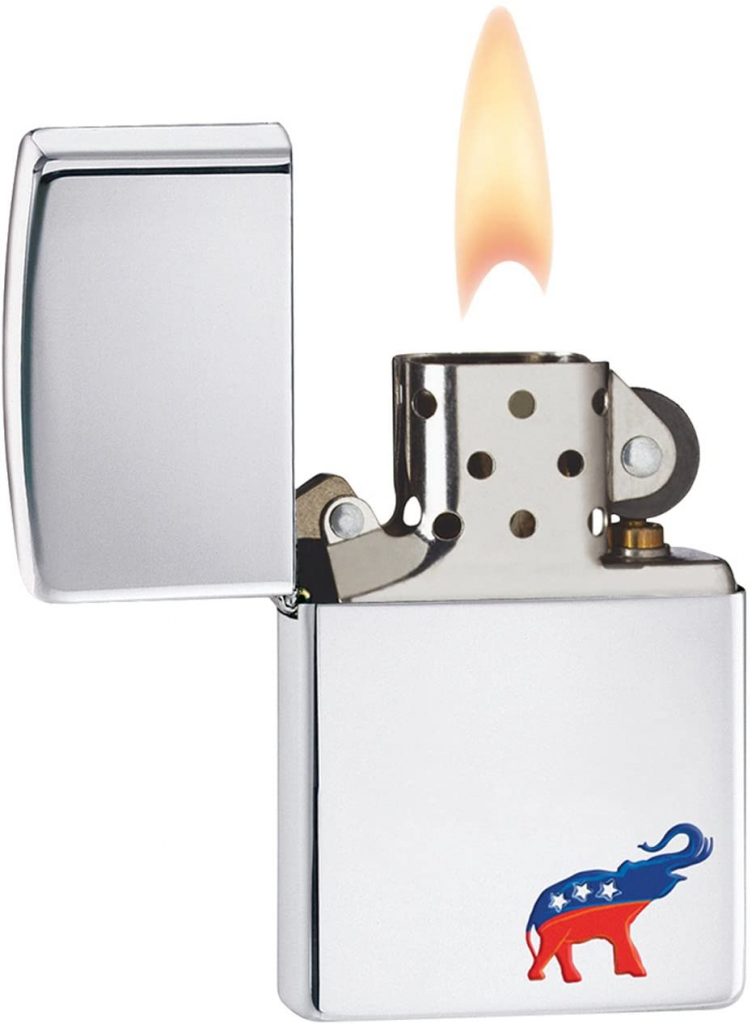 This lighter is made by Zippo. It has the image of an elephant on it. The lighter comes with a gift box to make this gift extra special. This makes the perfect gift for any Republican. It can be used as decoration at home or put in their purse or pocket for whenever they need it. This is now my favorite lighter!
Republicans Party Symbol Dress Cufflinks and Tie Clip Set USA Political Party Cuff Links Set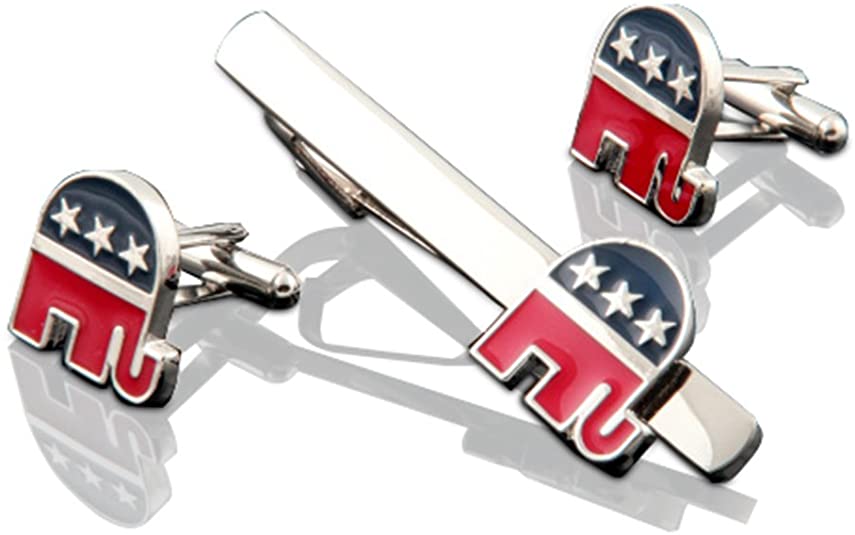 This tie clip and cuff links set is the perfect way to show your political affiliation. It shows that you are a Republican. It can be worn by men or women of any age. The jewelry is made of metal so it has a quality feel to it. A person could wear this with dress clothes or even on an everyday basis. It's perfect for both occasions!
Lets Go Brandon Wine Label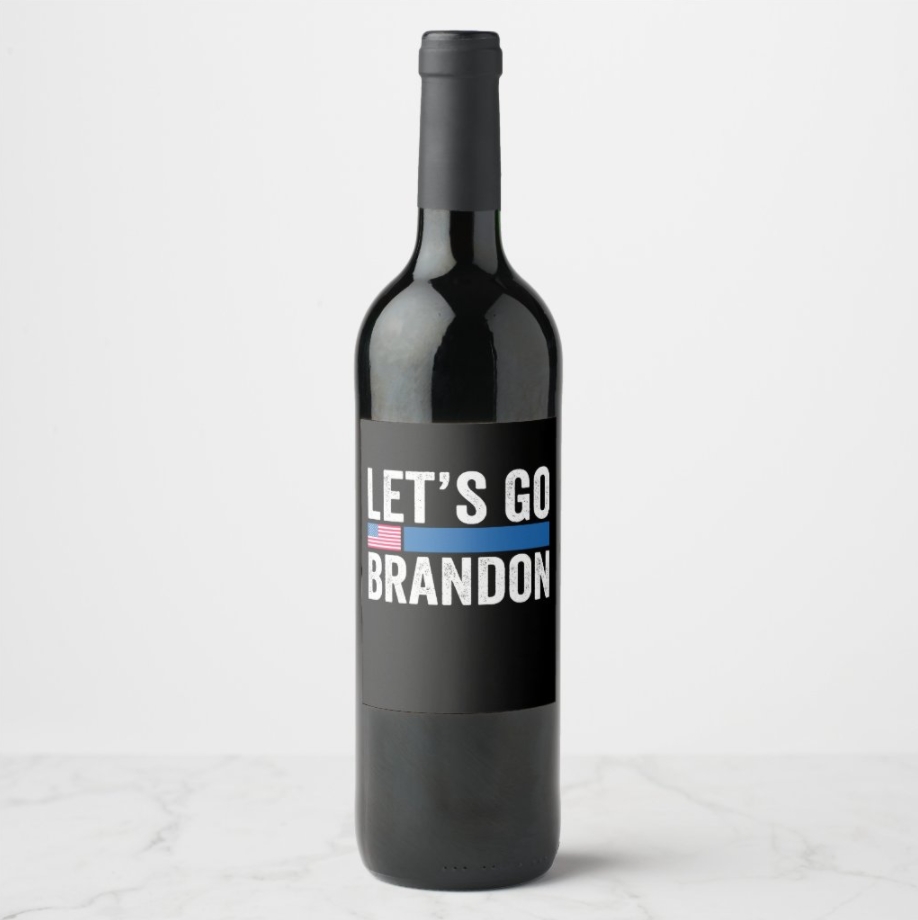 Biden This wine label is the perfect gift for any American, who doesn't like. It's made with a high quality vinyl that is meant to be used on glass or plastic bottles. The label is water and tear resistant. The label has a matte finish and is very easy to apply and remove.