Anime lovers are some of the most enthusiastic, dedicated, and passionate fandoms. If you know someone who loves anime, it can be difficult to find the perfect gift for them. But not with this article! I've put together a list of items that are sure to make any anime fan happy!
Monopoly Naruto Board Game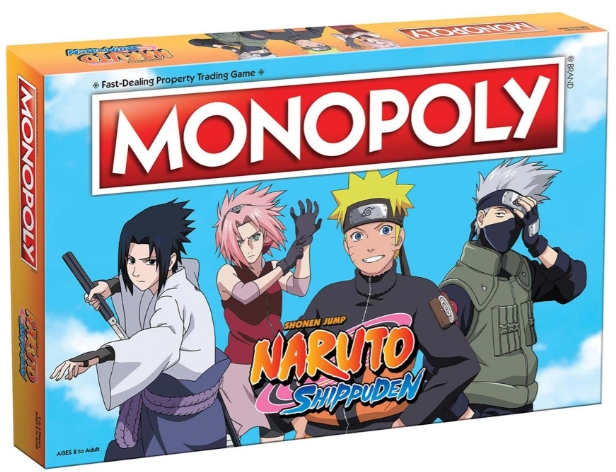 The game is different than the standard monopoly game you might be used to playing with friends or family.
The object is to complete all of your goals, which takes many hours of gameplay!
Characters from Naruto are featured in this game and it's recommended for ages 8+.
Dragon Ball Z Son Goku Imagination Works Action Figure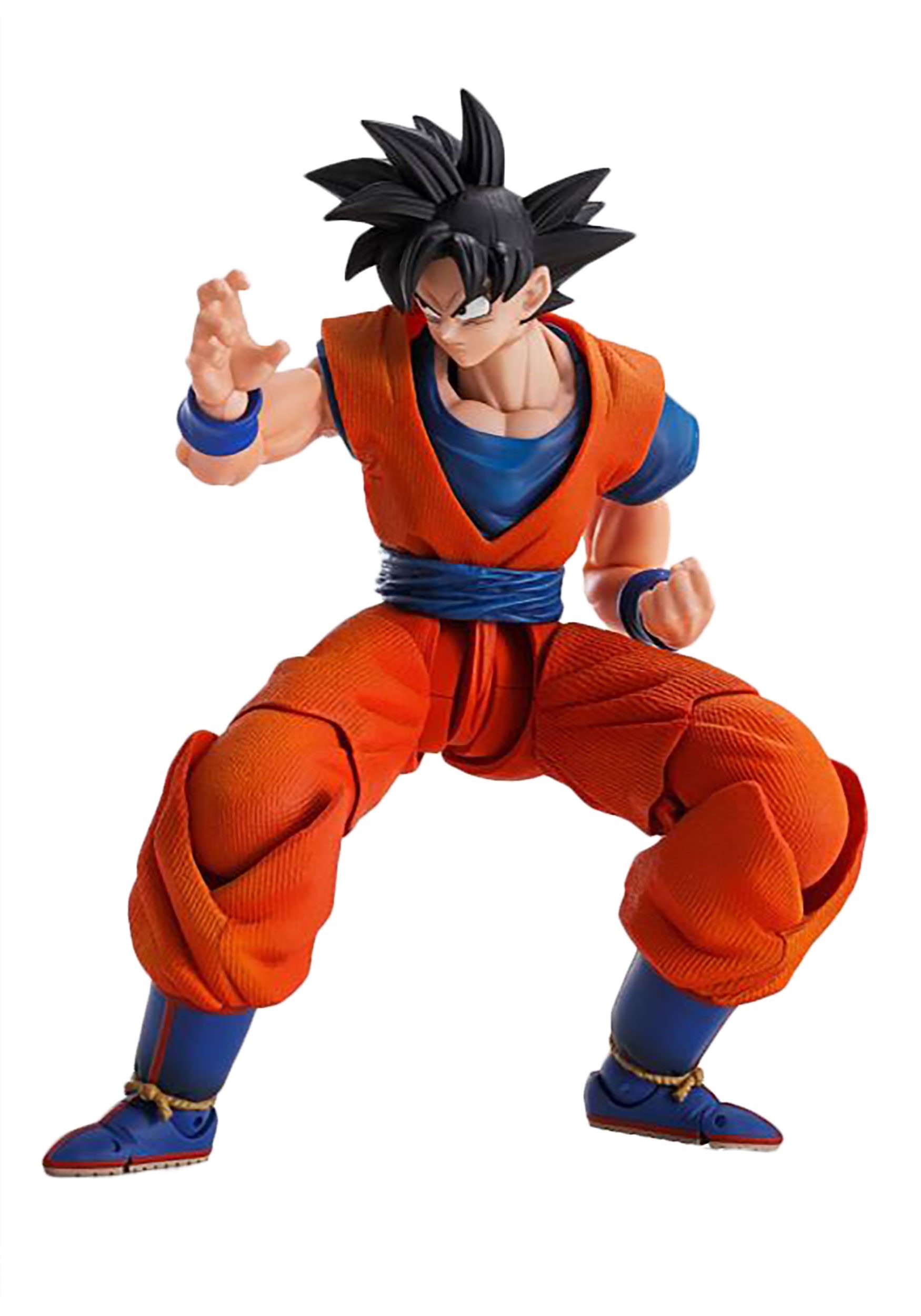 Dragon Ball Z Son Goku Imagination Works Action Figure – This Son Goku figures is a replica of his appearance in the hit anime series, Dragon Ball Z.
He is posed with a fighting stance and showing off his fierce look, ready to take on any challenge. This figure is highly rated by fans of the series and would make a great gift for Anime Lovers.
Pretty Guardian Sailor Moon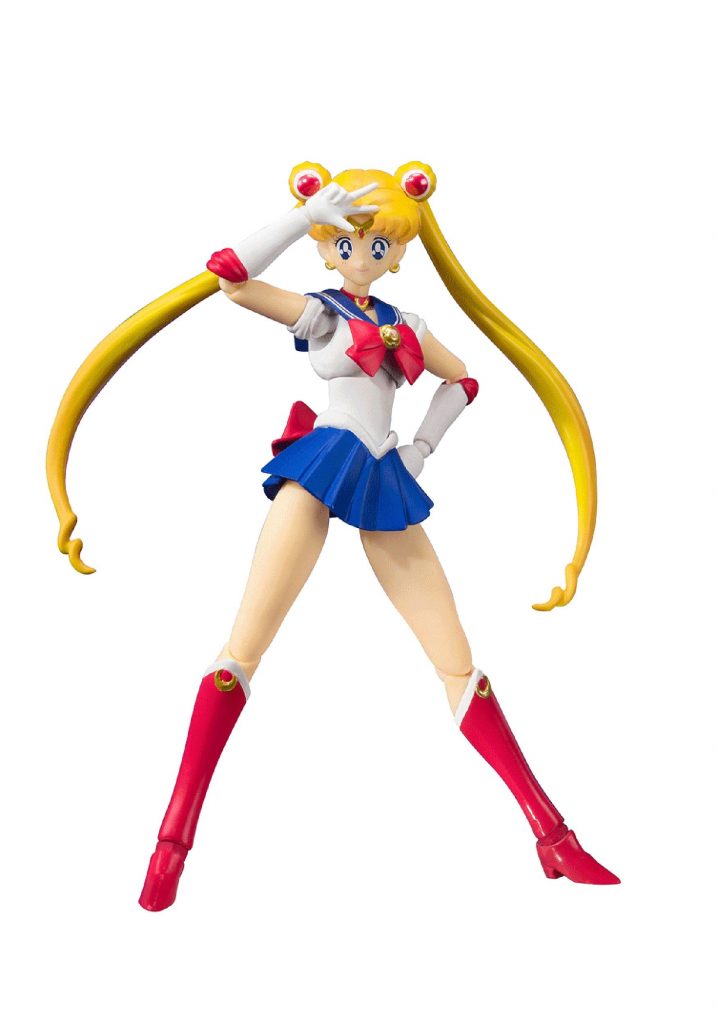 For the Sailor Moon fan in your life, this miniature figure is perfect! In addition to being cute and collectible, it's great quality and highly detailed. It's a fun gift that will be appreciated by any anime lover.
Naruto Crew Socks for Men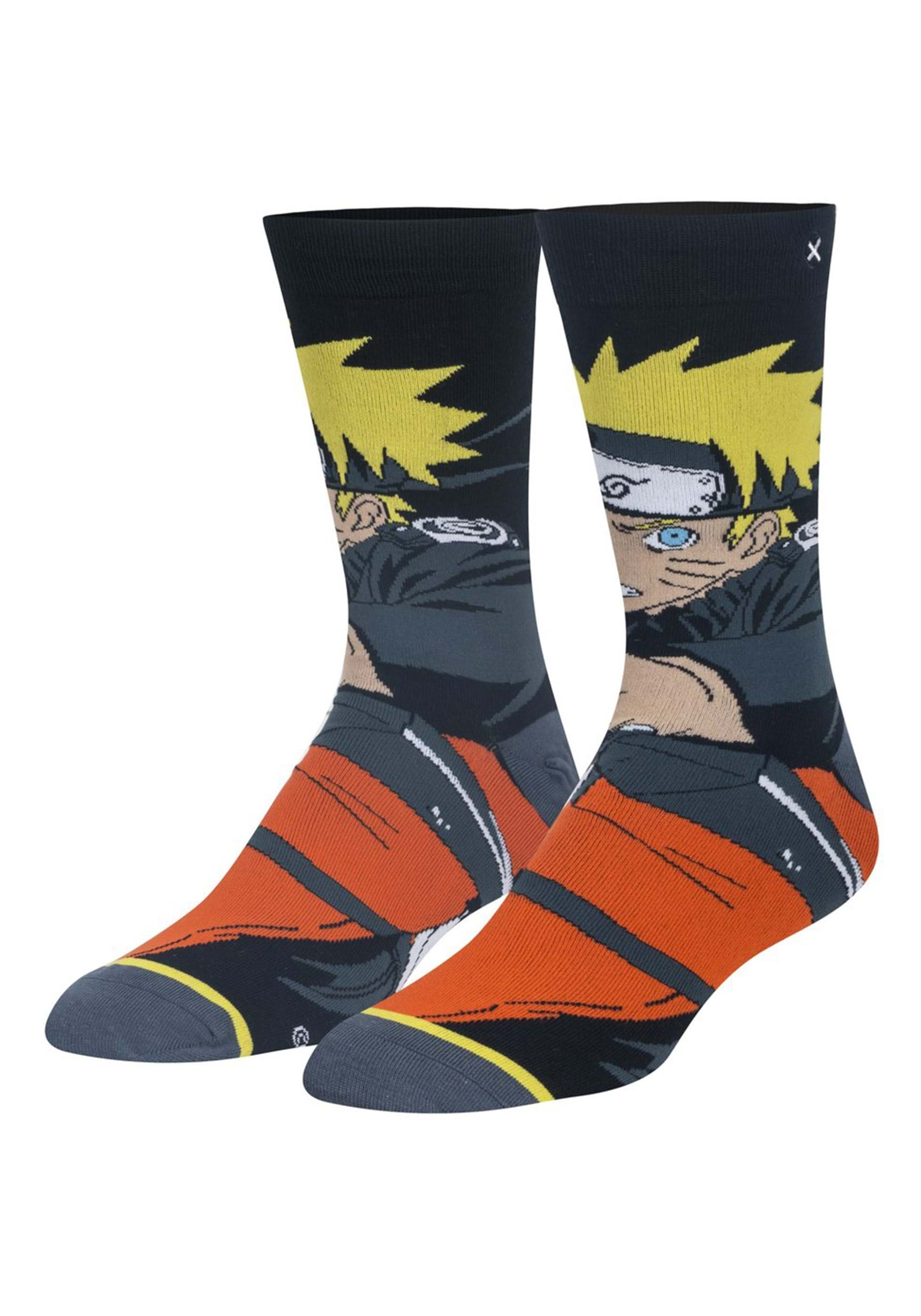 They're made of high quality material and they blend in with your clothes and don't give anyone any idea that you like anime!
Definitely a must-have if you want to be the only person in your group of friends who watches anime while no one else knows about it!
My Hero Academia: Heat Change Coffee Mug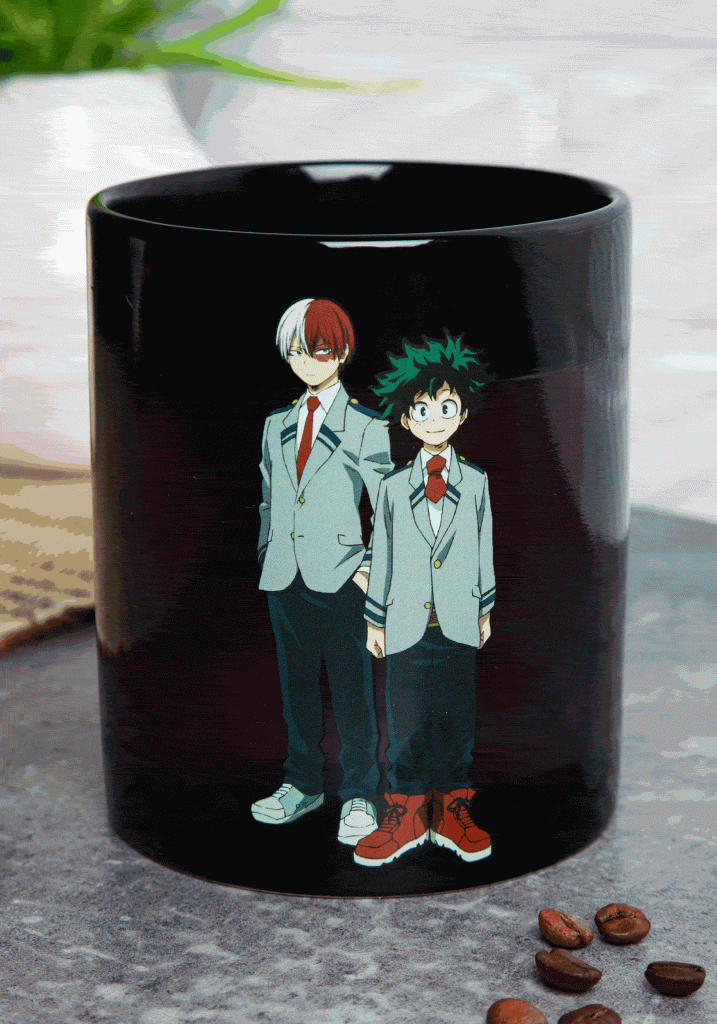 This is the perfect gift for any My Hero Academia enthusiast! It's made of ceramic and changes color when it comes in contact with hot liquid.
Adult Naruto Hidden Leaf Village Chain Wallet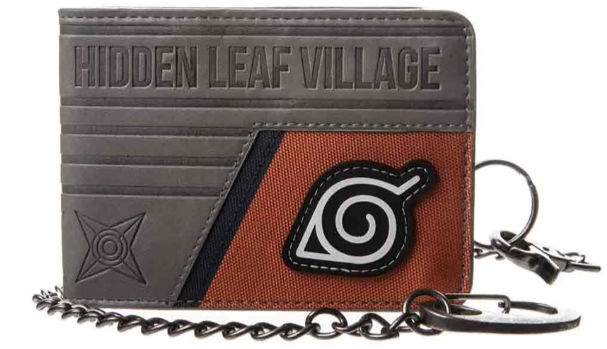 This is a great gift for your favorite fan of Naruto! This wallet features the Hidden Leaf Village symbol on one side while the other side has several card slots to hold different cards.
3 month TokyoTreat Premium subscription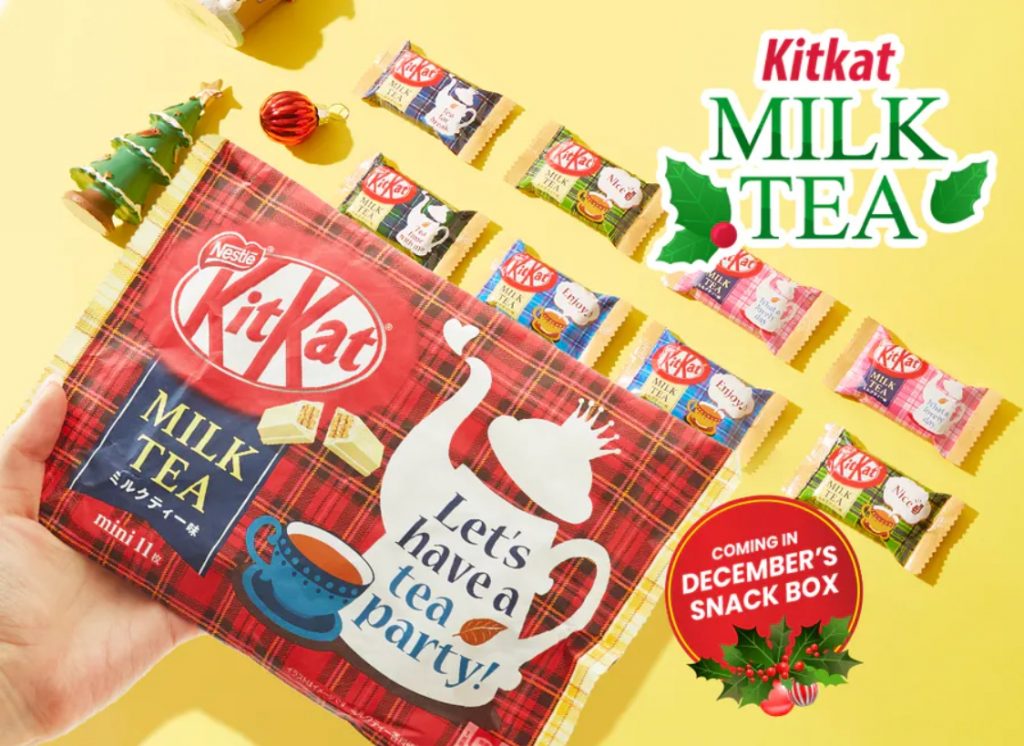 3 month TokyoTreat Premium subscription, available at TokyoTreat – TokyoTreat is a subscription box service that sends you different snacks from Japan every month!
The included snacks are packaged in original starter pouches or DIY candy kits which you can then consume or share with others.
My Hero Academia Stainless Steel Water Bottle, Deku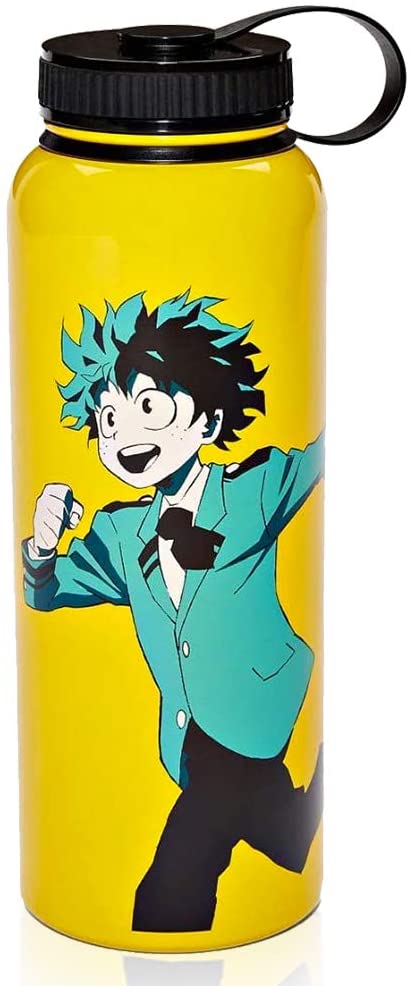 This is a My Hero Academia themed water bottle that holds up to 34 ounces of liquid.
It's made out of stainless steel and has a silicone sleeve around it to prevent slipping and help with gripping.
It's a great gift for someone who loves the series and wants a new water bottle!
Hero Academia Midoriya Hoodies Cosplay Adult Unisex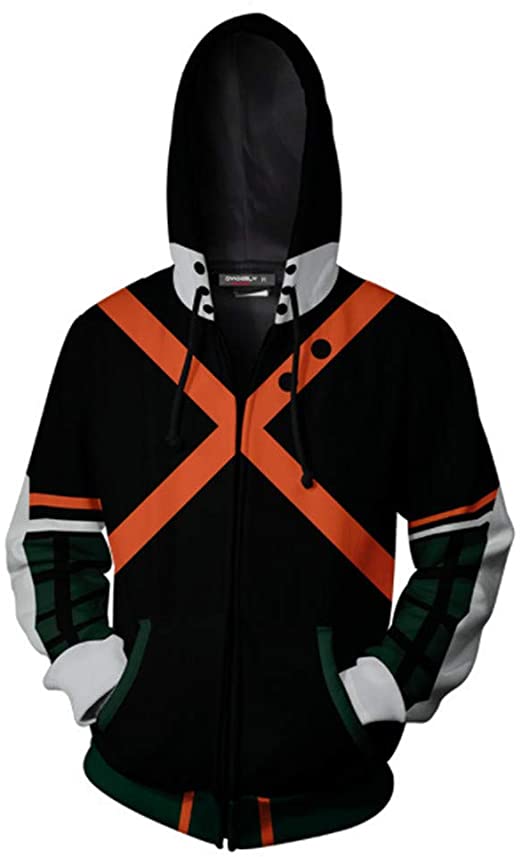 This cosplay costume is perfect for any My Hero Academia fans! It's a zip up hoodie and has pockets on the front and on the inside of the shirt. The hoodie looks just like one of Deku's costumes!
Eat Sleep Anime Repeat Shirt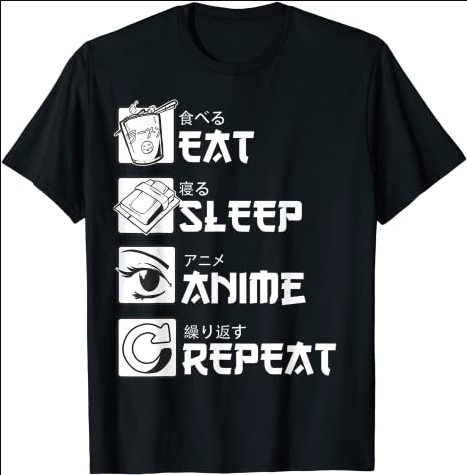 This shirt is perfect for any anime fan who says "Anime is life!" it's made of 100% cotton and has a screen printed graphic featuring the phrase. It's available in sizes S – XXXL.
GUND Spirited Away No Face Stuffed Plush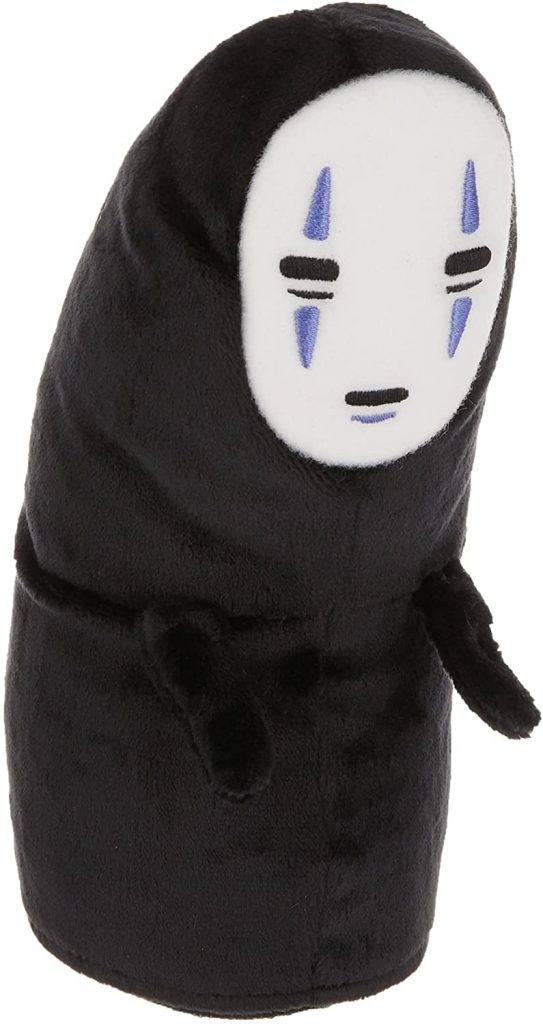 The adorable No Face from the classic Japanese anime Spirited Away is here to hug and love you! He's soft and plush for ultimate cuddles and comes with a sweet face embroidered design.
This toy is great for any fan of the movie, or just as a gift for someone who needs some extra snuggles right now!
Gund Spirited Away Stuffed Soot Sprite Window Cling Plush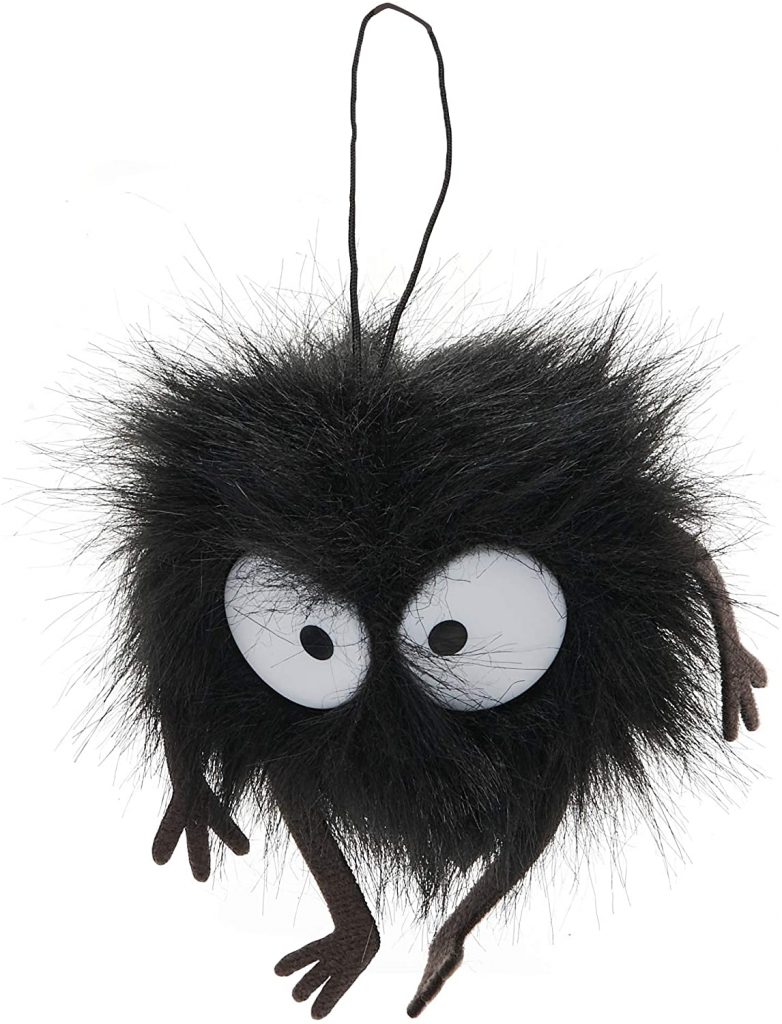 Everyone needs a little bit of bling to brighten up their day! This cute window cling is perfect for wherever you need a little piece of kawaii life. Plus, it's an affordable price so you can get your hands on one today!
WGW Animal Cat Girl Pattern Classic Simple Metal Bag Hanger Coat Rack Clothing Heavy Hooks Black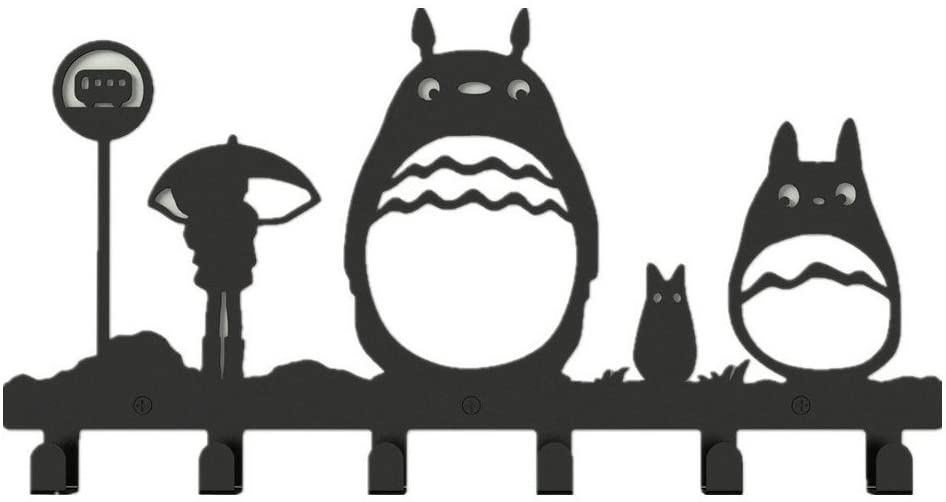 Make your closet complete with this dang adorable coat hanger! It's the perfect way to show off your fave anime clothing, and it helps to keep your closet looking neat and tidy.
LYT Garden gnome Statue Statue, Princess Mononoke Luminous Tree Spirit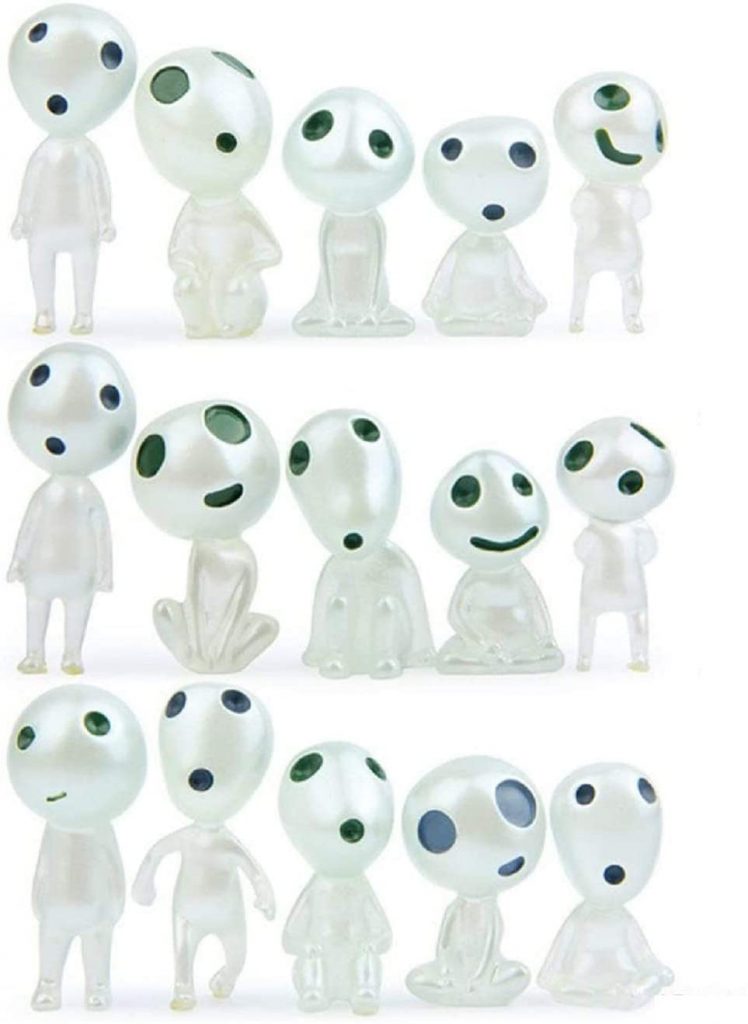 This adorable group of garden gnomes will add a little something extra to your yard. These sculpted figures are sure to be a conversation starter and their glow-in-the-dark feature makes them even cooler!
Japanese Anime One Piece Naruto Demon Slayer Poster Luffy Eren Tanjirou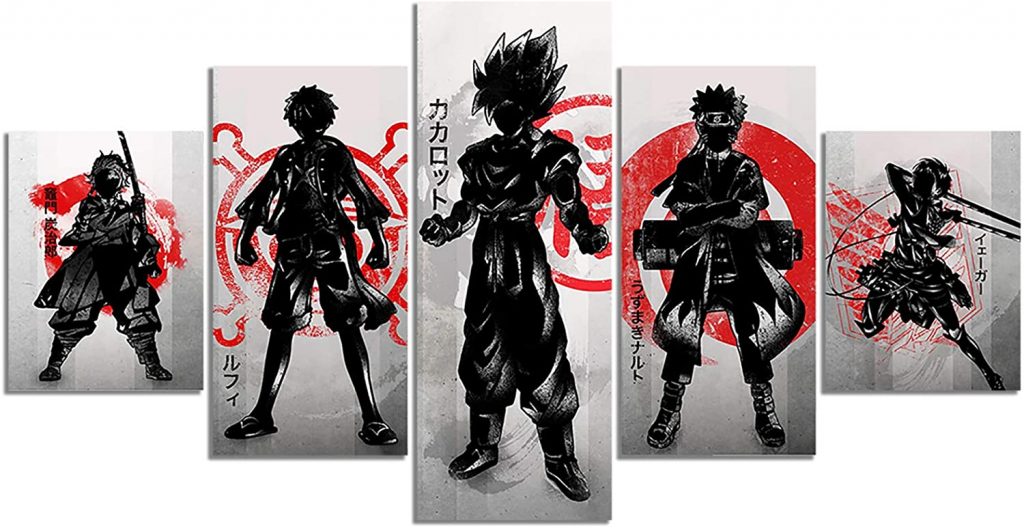 If you're a fan of anime and manga then you'll enjoy these posters that bring popular characters to life! These posters are printed on high quality paper and they'll make the perfect addition to any room.
Sailor Moon Ceramic Salt and Pepper Shakers – Luna and Artemis Set For Your Kitchen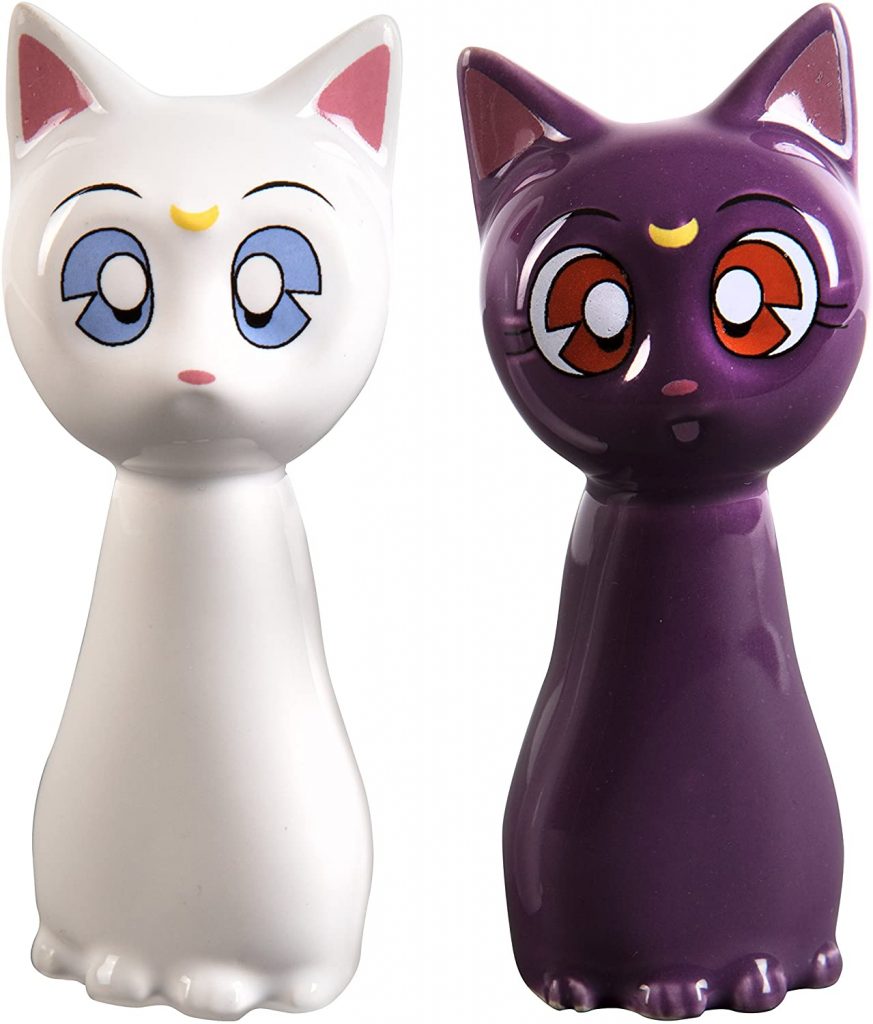 These salt and pepper shakers make a great addition to your kitchen, but you can't have one without the other! This set of Luna and Artemis will help you out when you're cooking up a storm, and they'll even keep watch over your table while you're eating.
Studio Ghibli: 100 Collectible Postcards: Final Frames from the Feature Films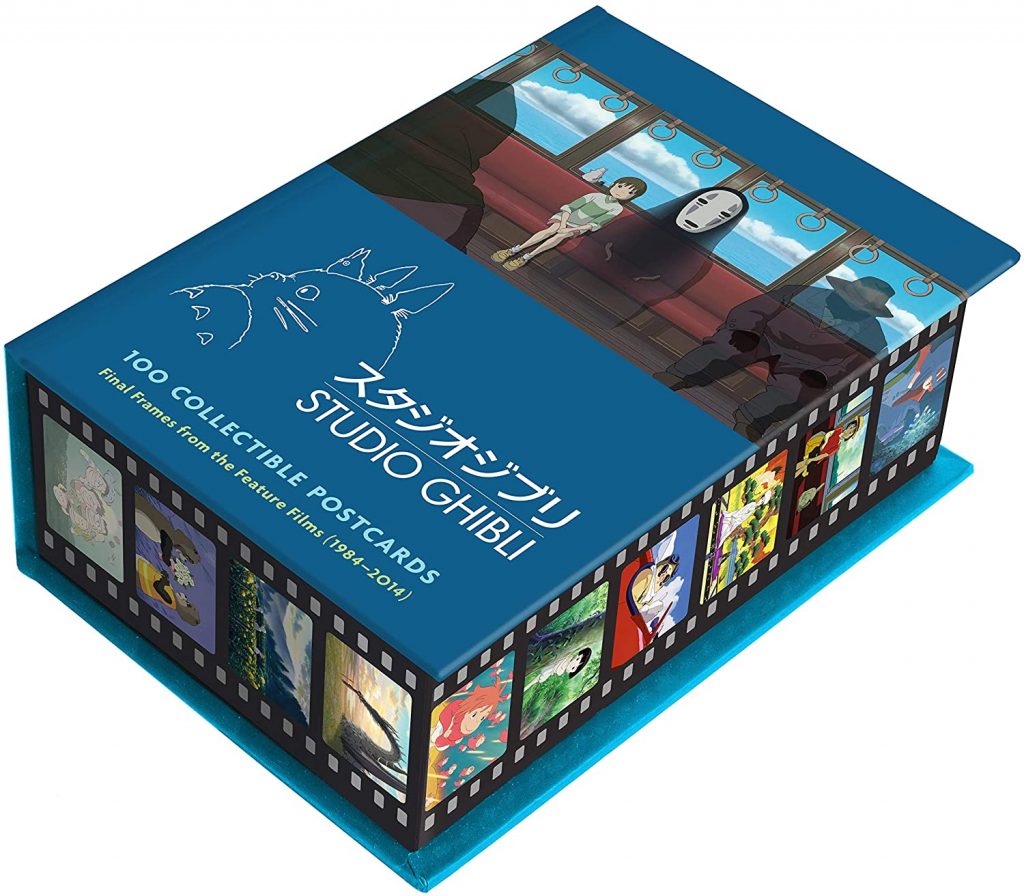 This awesome collection of postcards will help you show off your love for Studio Ghibli.
Created by Japan's top designers, these cards feature frames from some of the most beloved films in the studio's history. They're just the gift you need to keep that part of your life classy!
Fullmetal Alchemist Pocket Watch with Chain Box for Cosplay Accessories Anime Merch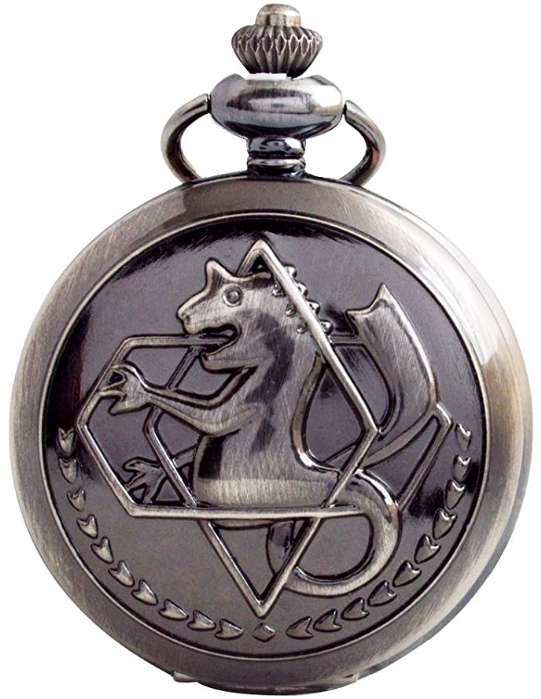 Add a finishing touch to your outfit by getting this pocket watch. It's the perfect accessory to help you coordinate with any look, and it will let everyone know that you're a hardcore fan of Fullmetal Alchemist!
If you've been a fan of Fullmetal Alchemist from the beginning, now you can have a piece of Edward Elric!
This pocket watch is a beautiful representation of his characters and iconic design, and it's perfect as a gift for your favorite fan!
Great Eastern Entertainment Full Metal Alchemist Alphonse Sitting Plush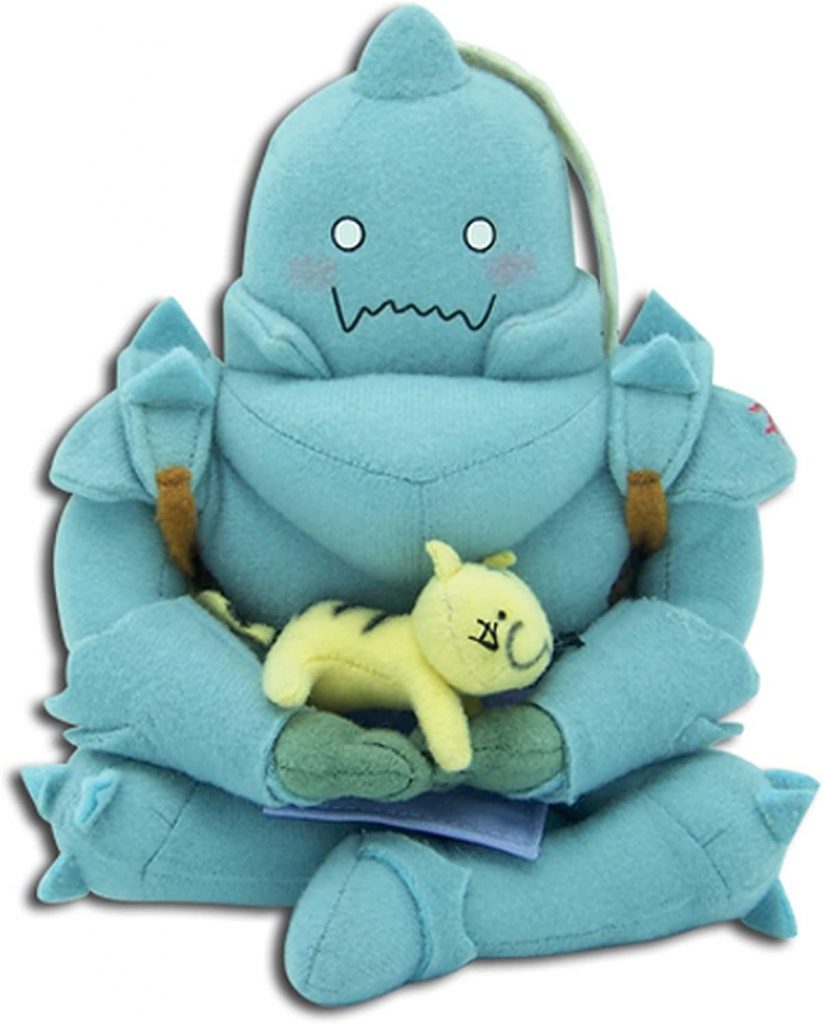 Everyone loves a good plushie. Whether you're a fan of anime, manga, or even video games, there's no denying that they make a fun and cute addition to the home. Their soft and cuddly design is a big enough draw that they'll easily steal away your heart from the first look!
Jupkem Anime Fullmetal Alchemist 3D Printed Hoodie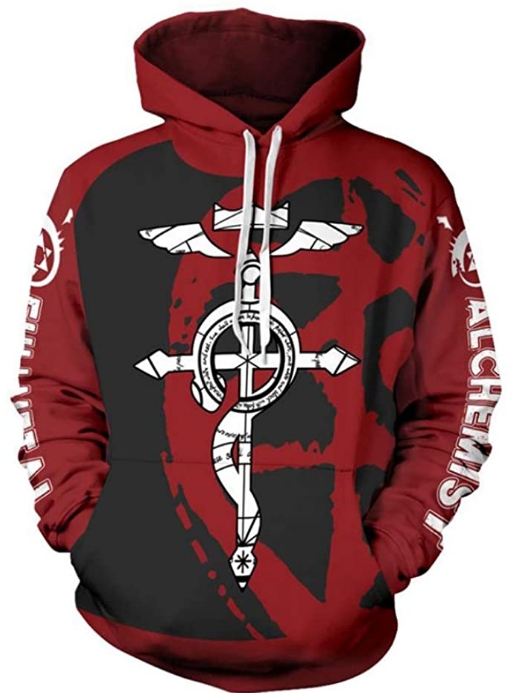 If you're looking to show off your love of anime to the world, now you can with this awesome hoodie! This cosplay costume is designed just for fans of Fullmetal Alchemist, but it's perfect for any fan of anime in general, so grab one today!
Cute Anime Merch Lovers T-Shirt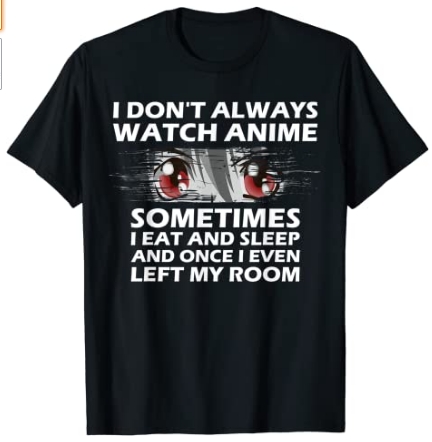 This is an anime themed t-shirt to help you express your love for one of the most popular genres! It's unique apparel made by a reputable company, so you can trust it. So, grab this shirt for yourself or as the perfect gift idea!
Banpresto My Hero Academia The Amazing Heroes Vol.5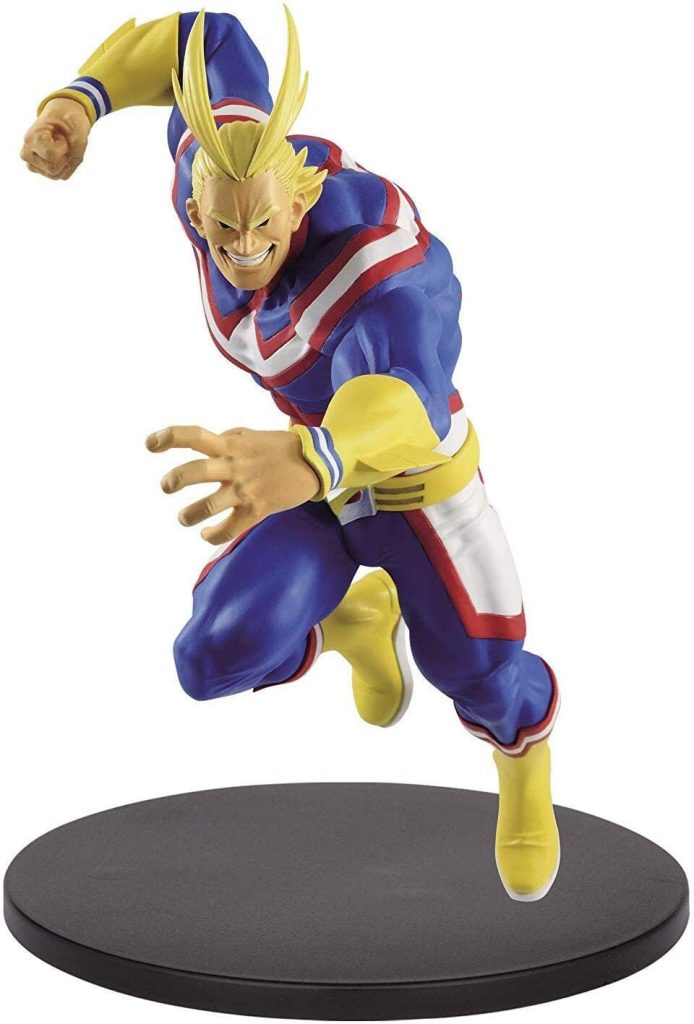 This is a great gift for anime fans who love the popular anime My Hero Academia. It makes an amazing decoration for any room or collectible for any fan of the series.
Spirited Away No Face Man Night Lamp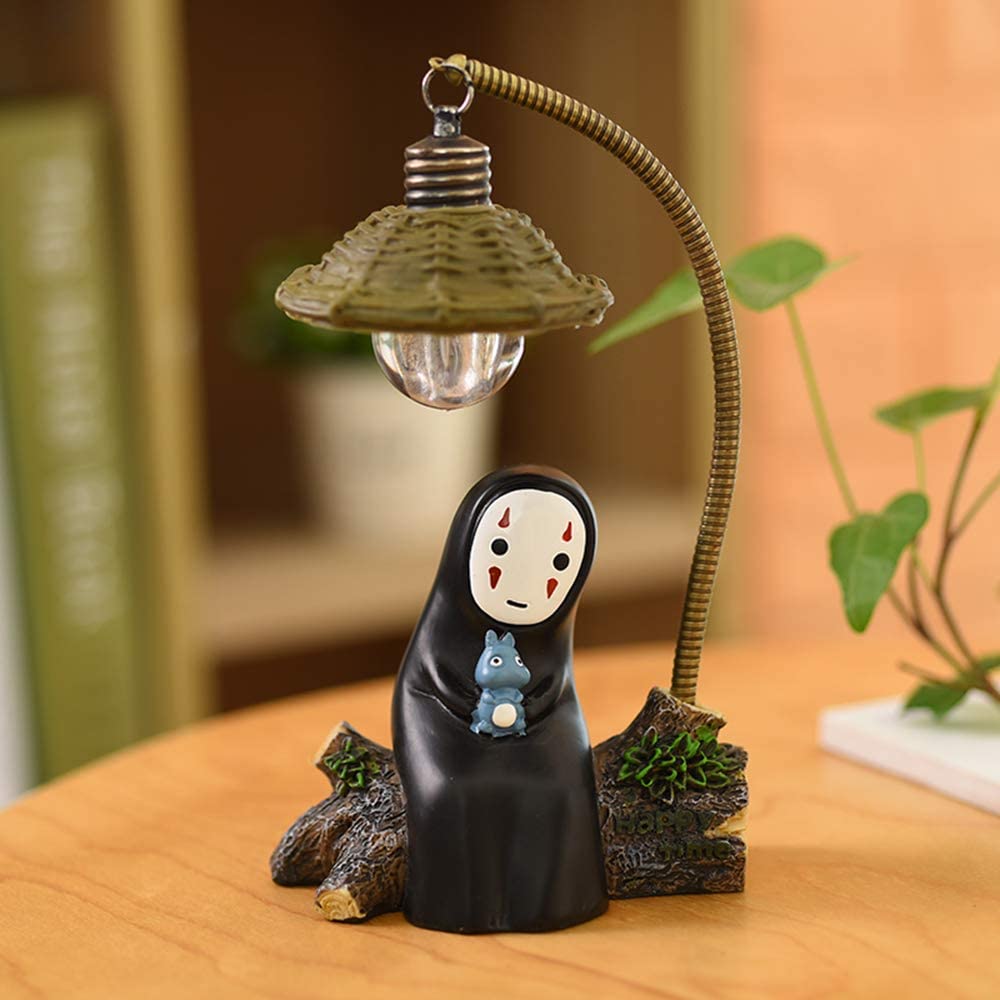 This lamp makes an amazing gift to introduce children to anime and Japanese culture. The lamp produces a soft light, so it is safe to use at night and will not create a glare or prevent them from falling asleep easily. You can also turn the light off if you prefer to have it blend in with other lights in your child's room.
100 Anime Scratch Off Poster – Top Japanese Animation of All Time Bucket List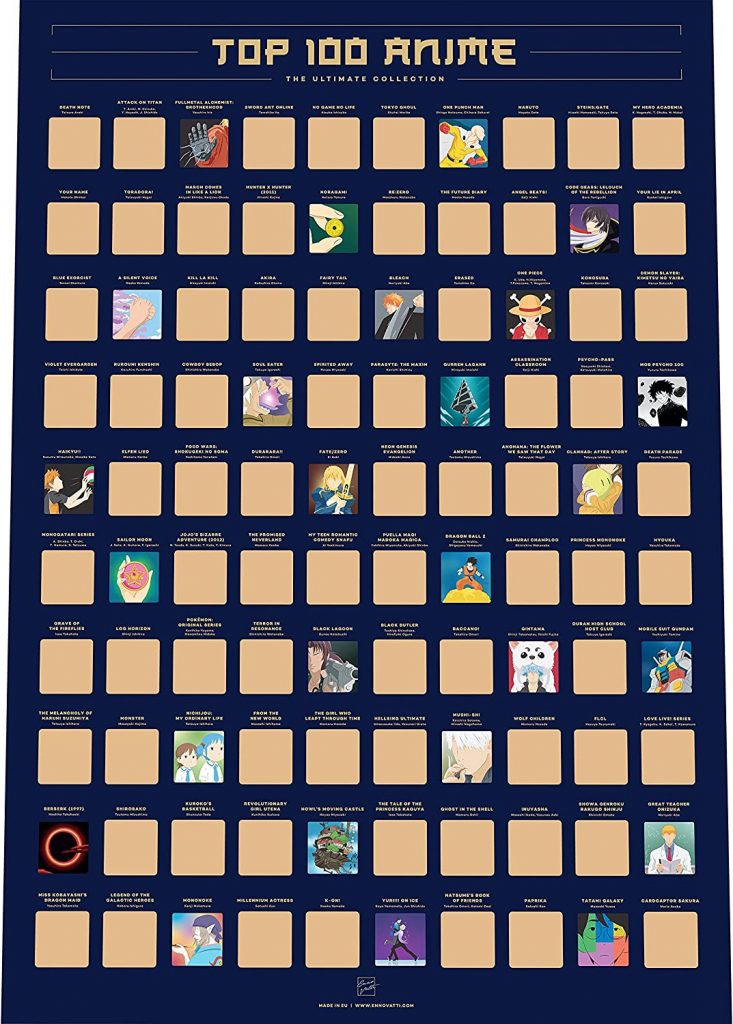 This is a poster that has a list of the 100 best anime ever made, and it turns out to be quite popular as a gift. It features many iconic characters from all different anime from both popular and unknown series.
Military Style Hoodie for Naruto Fans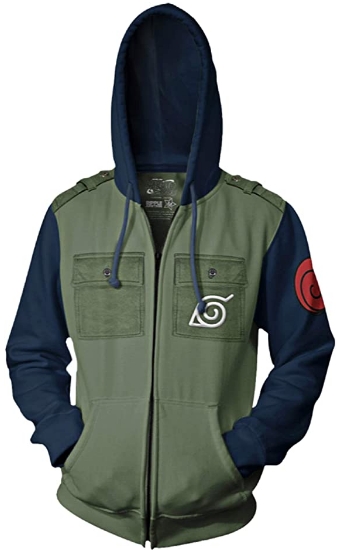 The ideal gift for any anime fan, this hoodie features one of the most iconic characters from Naruto. It also has a variety of different sizes so you can find the right size for your needs.
Sloth Kigurumi Onesie Costume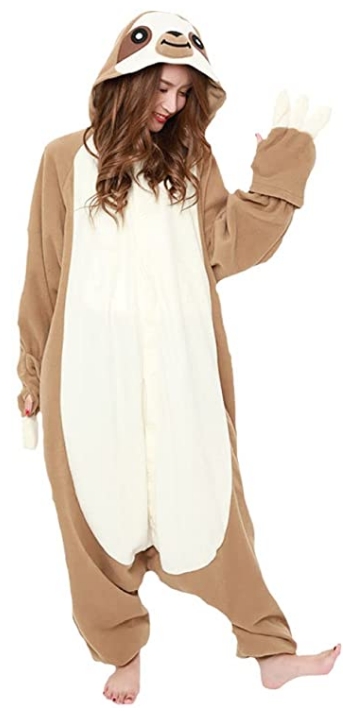 This fun costume makes an amazing gift to wear to a party or as an outfit for Halloween! It comes in a variety of sizes and colors so you can pick the one that fits you best! The costume can be found on Amazon.
Naruto Ramen Bowl Rice Soup with Chopsticks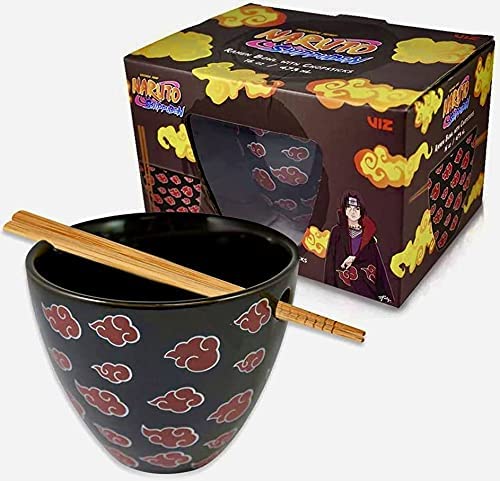 This is a great gift for any Japanese food and anime fan. It comes with a bowl and chopsticks to help them enjoy the taste of ramen as they learn about Japanese culture from the anime. The bowl is decorated to look like a ramen bowl from Naruto, and it can be found on Amazon.
ANBP Anime Lovely Girls Hatsune Miku Tapestry Wall Hanging Decor Wall Cloth for Bedroom Anime Gifts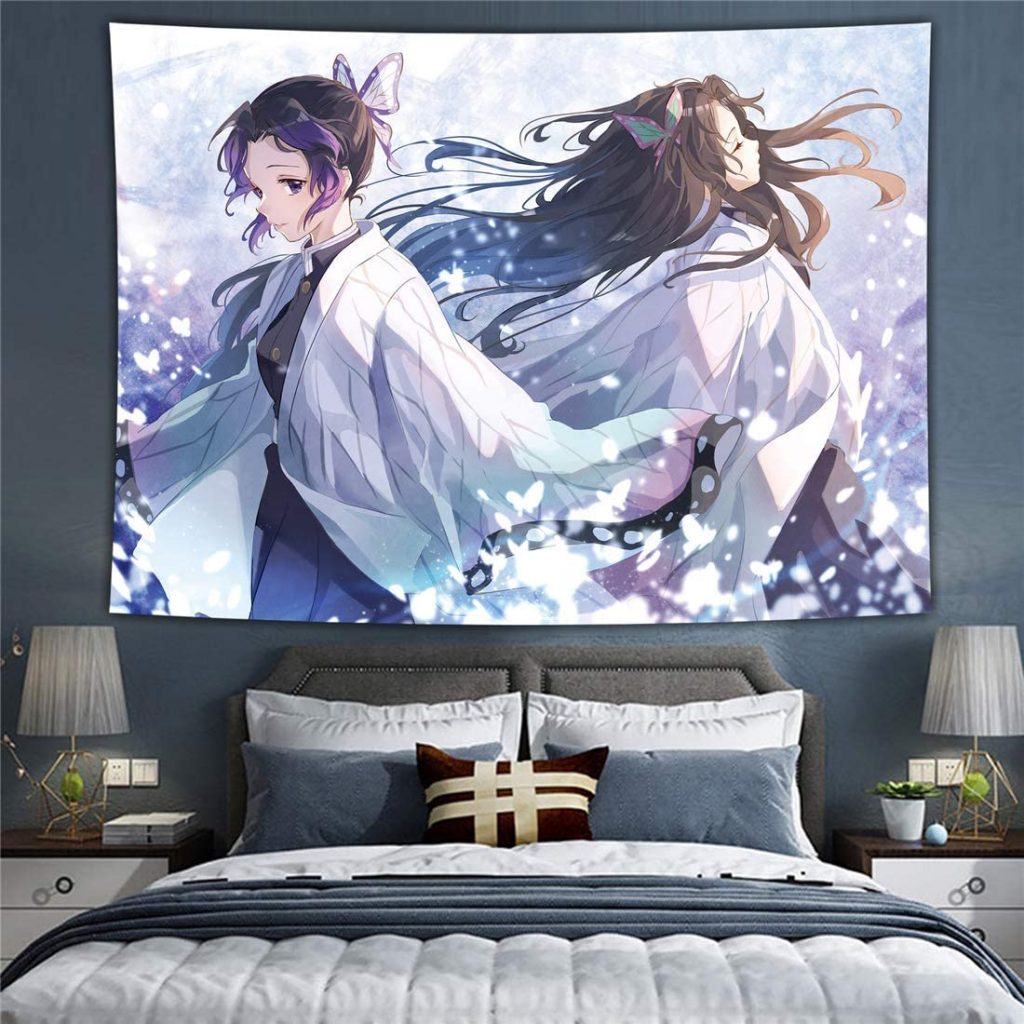 This amazing wall hanging makes a great gift for any anime fan. It is made of premium materials and the artwork is carefully printed. You can find it on Amazon and it comes in a variety of sizes and colors.
Kakashi Cosplay Set, Kakashi Mask, Gloves Two Kunai, Konoha Headband Metal, Interesting Cosplay Set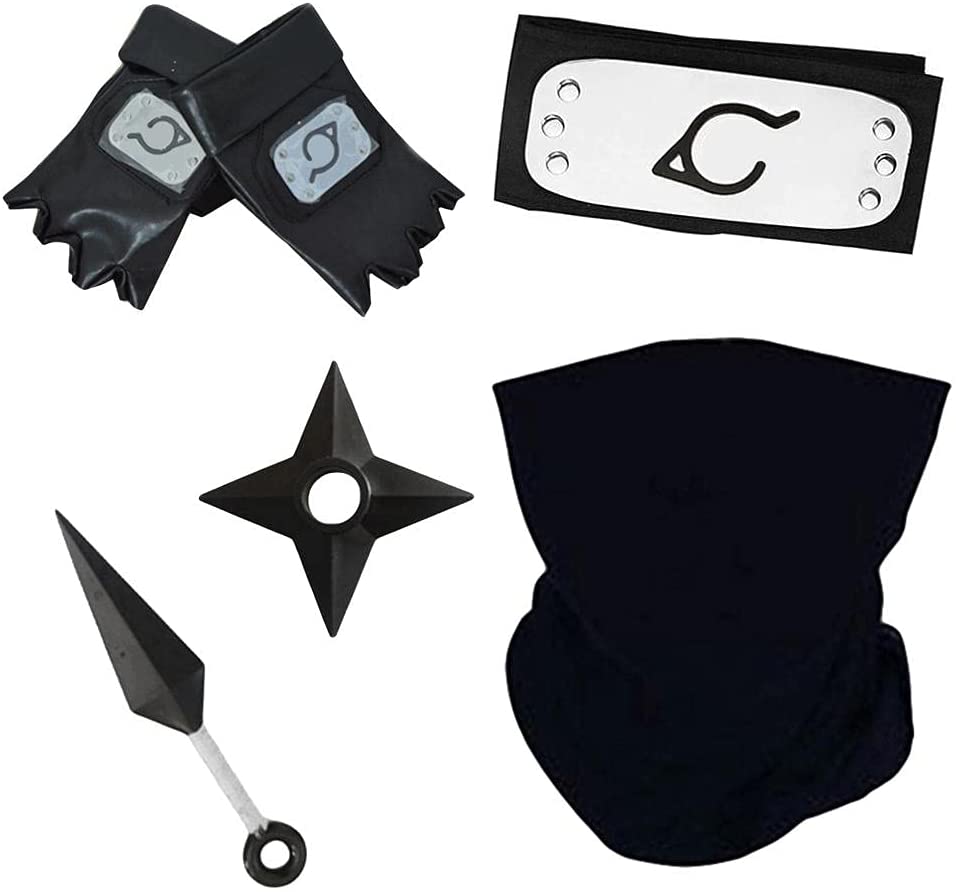 This is a great gift for any anime fan who loves Naruto. The set comes with a mask, gloves, and few kunai that look just like the ones Kakashi uses in the series. It is the perfect addition to any cosplayer's accessory collection.