Most of us have a range of jewelry, from our trusty everyday pieces that rarely leave our fingers or necks, to occasion jewelry that we might bring out to match a special outfit or wear only for special occasions. But when it comes to deciding what jewelry to take abroad with you, there's more to consider than what's going to go with the outfits you're packing.
We teamed up with the folks at Lyst, who sell an extensive range of both men and women's designer jewelry, to bring you some handy tips on caring for your jewels while travelling.
1. DECIDE WHAT GOES, AND WHAT STAYS:
It pays to be very selective when deciding what to take with you when travelling, and it's probably better to pack less, than more. What you take will be largely dependent on your destination and the activities you'll be taking part in while you're away.
We're not going to tell you what you should or shouldn't take, as you're going to be the best judge of that, but consider substituting valuable or especially sentimental pieces with something of a similar style but of less value.
Crystal is a great substitute for diamonds, and silver is a less expensive option than platinum or white gold.
If you are determined to wear valuable pieces while you're away, be wary in crowded areas and destinations that are notorious for theft.
Conceal pendants under sweaters or coats, cover bracelets if possible with your sleeves, and spin any rings with notable gemstones so that the gem is concealed and only the band is showing.


2. MAKE A LIST OF WHAT YOU TAKE:
Make sure that you write a list of all the pieces that you're taking with you. This will ensure that you don't leave anything behind, and is especially handy if you'll be changing locations or hotels a lot during your stay.
If you're taking any precious pieces, it's also worth taking photographs of these before you travel. That way, if you do happen to lose anything of value, you'll be able to file a report and have proof that a piece is yours if it's found.


3. PACK AND STORE YOUR JEWELRY PROPERLY:
If not packed properly, it's likely that your jewelry will get tangled or scratched in transit. Packing your jewelry properly and keeping pieces separate will remove this problem.
You can purchase travel jewelry organizers, which are pretty handy for use both abroad as well as at home, but failing this there are plenty of creative solutions.
You can store individual pieces in their own soft pouches or boxes, and if taking multiple pairs of earrings, use buttons to keep the pairs together and store these in small plastic bags.
Placing brooches inside small resealable plastic bags and pinning the brooch through the plastic will keep them separate, as well as keep them from moving around and scratching.
Weekly pill organizers are a very useful way of separating pieces as well as planning ahead what to wear each day, and stringing delicate chain necklaces through straws are a great way of keeping them from tangling.


4. KEEP YOUR JEWELRY WITH YOU ON THE FLIGHT AND TRANSFERS:
Never store your valuable jewelry in your checked luggage. Keep valuable pieces in a handbag or piece of carry-on luggage, and keep this bag with you at all times. Make sure that this bag is with you during any taxi transfers, and carry this bag to your room or suite, rather than passing it to hotel porters to take to your room for you.
When you're not wearing your jewelry, keep it in your hotel room safe, rather than in your suitcase or in the open on a dressing table.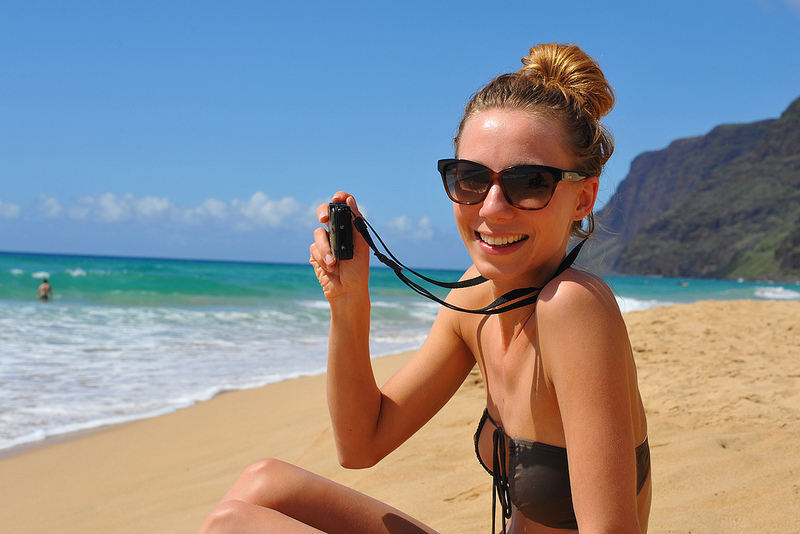 5. REMOVE JEWELRY BEFORE SWIMMING, WHEN WEARING SUNCREAM:
Chlorinated water or mineral water found in most spas will react with a lot of the metals that are often found in jewelry.
These reactions can cause colour changes and tarnishing, as can sea water. Similarly, chemicals found in suncream can damage the clarity of gemstones, so it's best to take your jewels off before taking the plunge.
Even if you're headed to the beach and don't plan to swim or wear suncream, it's a better idea to remove jewelry to avoid any abrasion from sand or pebbles.
6. AVOID WEARING LEATHER JEWELRY IN STRONG, DIRECT SUNLIGHT:
If you have any leather jewelry, perhaps a watch band – it's best to avoid wearing it in direct sunlight as it will cause the leather to dry out and crack.
If you or your partner are travelling with leather jewelry to a sunny destination, it's a good idea to apply leather care to the piece before travel and, depending on the length of your holiday, take some with you.
7. PUT ON JEWELRY AFTER APPLYING MAKEUP:
Similar to the chemicals found in suncream, there are chemicals found in cosmetics, sprays and perfumes that will also damage jewelry.
Both at home and abroad, try and get into the habit of putting on your jewelry at the end of your beauty regime, after applying your makeup, doing your hair and spraying on your perfume.