Today we'll tell you about the best gifts for nature lovers! We'll recommend a list of products that will help you master your favorite hobby or activity, and make your favorite pastime more enjoyable.
Waterproof Picnic Backpack for 4 Person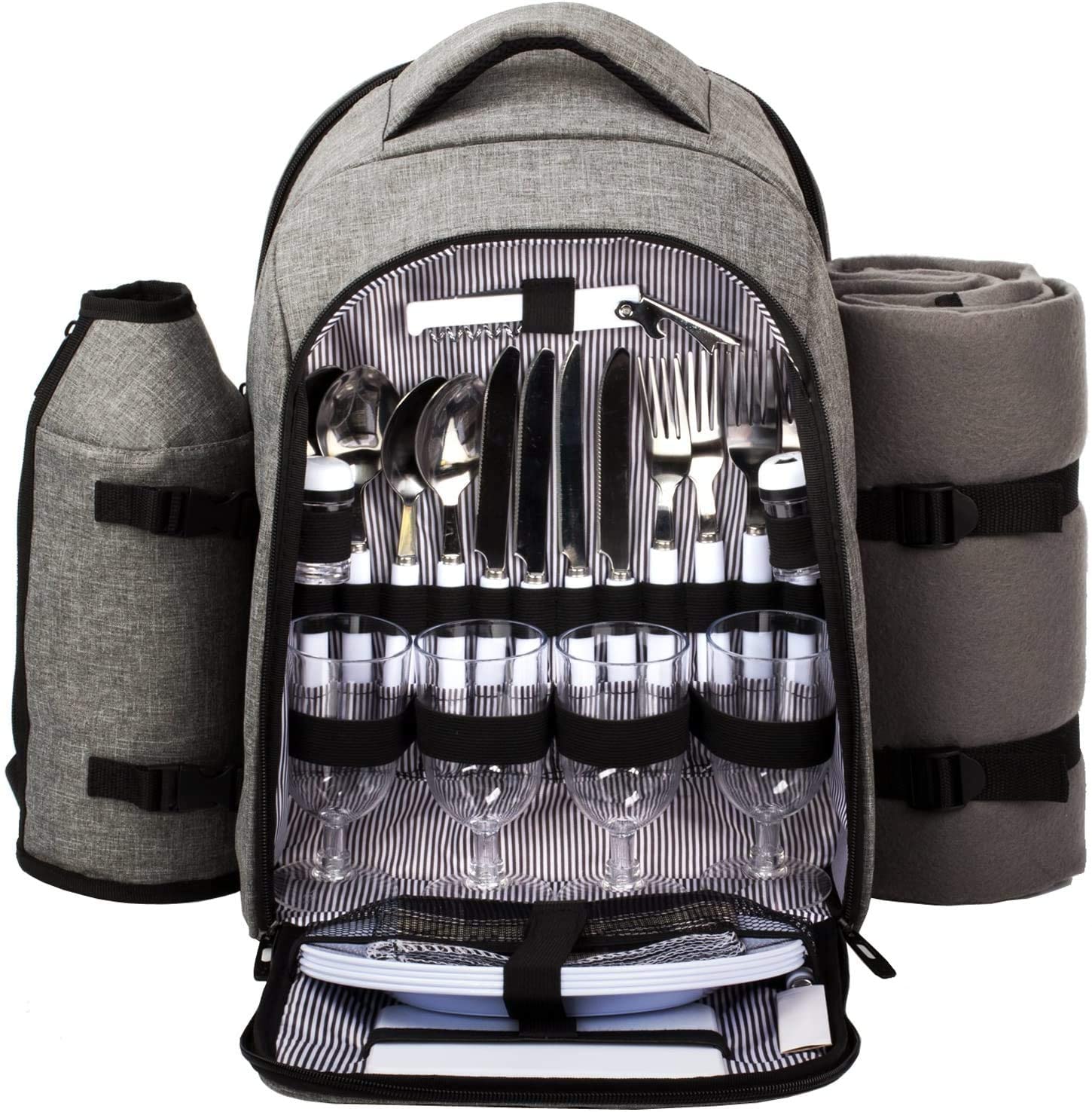 This backpack is perfect if you need a new bag to bring with you when out on the trail or in the park. This one is waterproof and can be used year round.
The 5L capacity means enough space for your food, beverages and any other essentials you will need out on the trail. This backpack also includes a detachable bottle holder and a wine bottle holder, so you can bring all that you need with you.
Diamond Candy Waterproof Hiking Backpack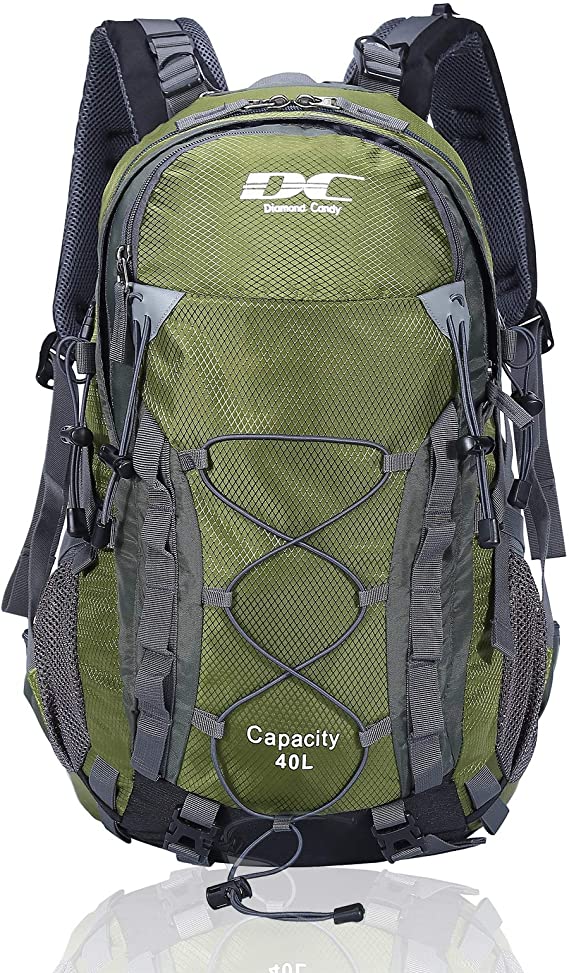 This backpack is perfect for those who like to hike and take their camping gear with them. The capacity on this backpack is 40 L, so you have plenty of room for both your clothes and your camping gear.
The material is waterproof tarpaulin, so you don't have to worry about keeping your belongings dry.
Camping Cookware Mess Kit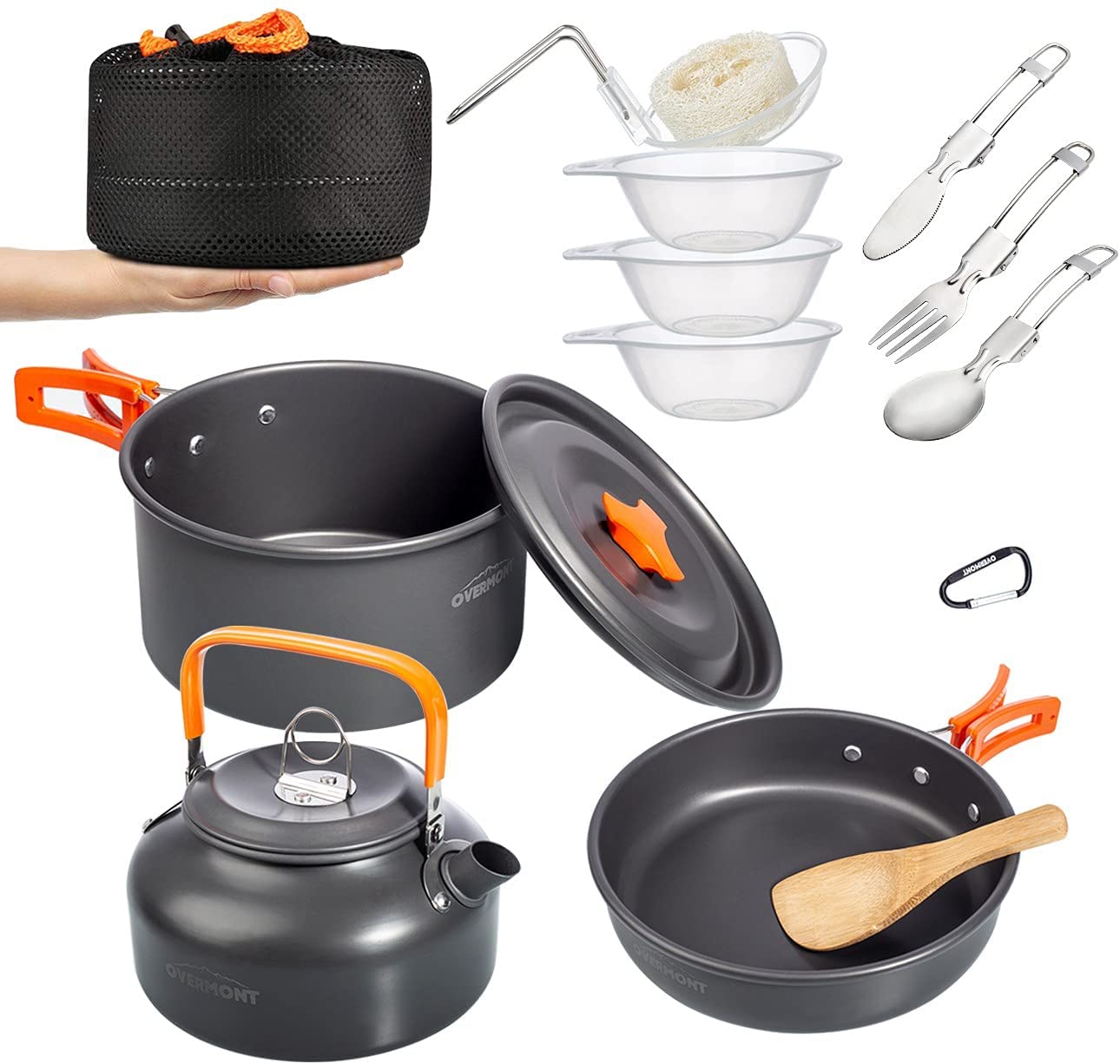 This mess kit has everything you will need in order to cook while out on the trail or in the woods. It includes a pot, pan, kettle and more.
The pot can be used with the other two items from this set to create an entire cooking kit. Each item is made from lightweight aluminum so it is easy to carry with you wherever you go.
Adidas outdoor Terrex AX3 Hiking Shoe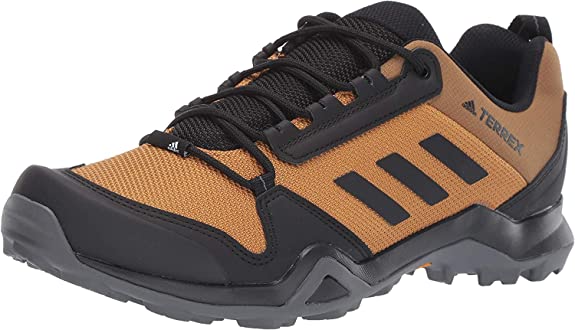 These shoes are perfect for people who like to hike, climb or run in the great outdoors. They have a mesh upper, so you won't overheat, and waterproof coating. The outsole is made from Continental rubber for excellent traction in any conditions.
Solar Power Bank, Qi Portable Charger 10,000mAh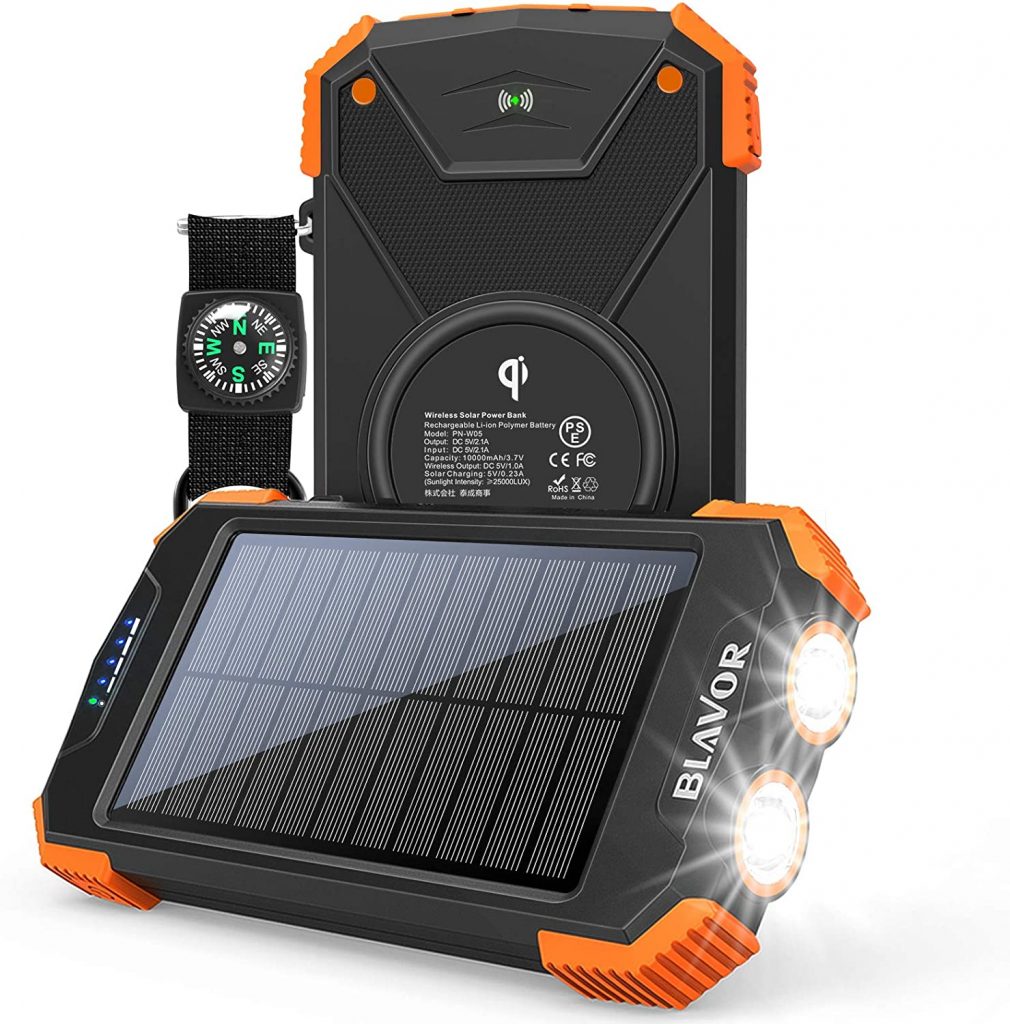 Solar power banks are among the most common gadgets people turn to in times of need. This product is great for everyone who enjoys outdoor activities like hiking or camping.
It can be used to charge both iPhones and Android phones. It also doubles as a flashlight so you can see what's around you even if it gets dark!
20×50 Compact Waterproof Tactical Binoculars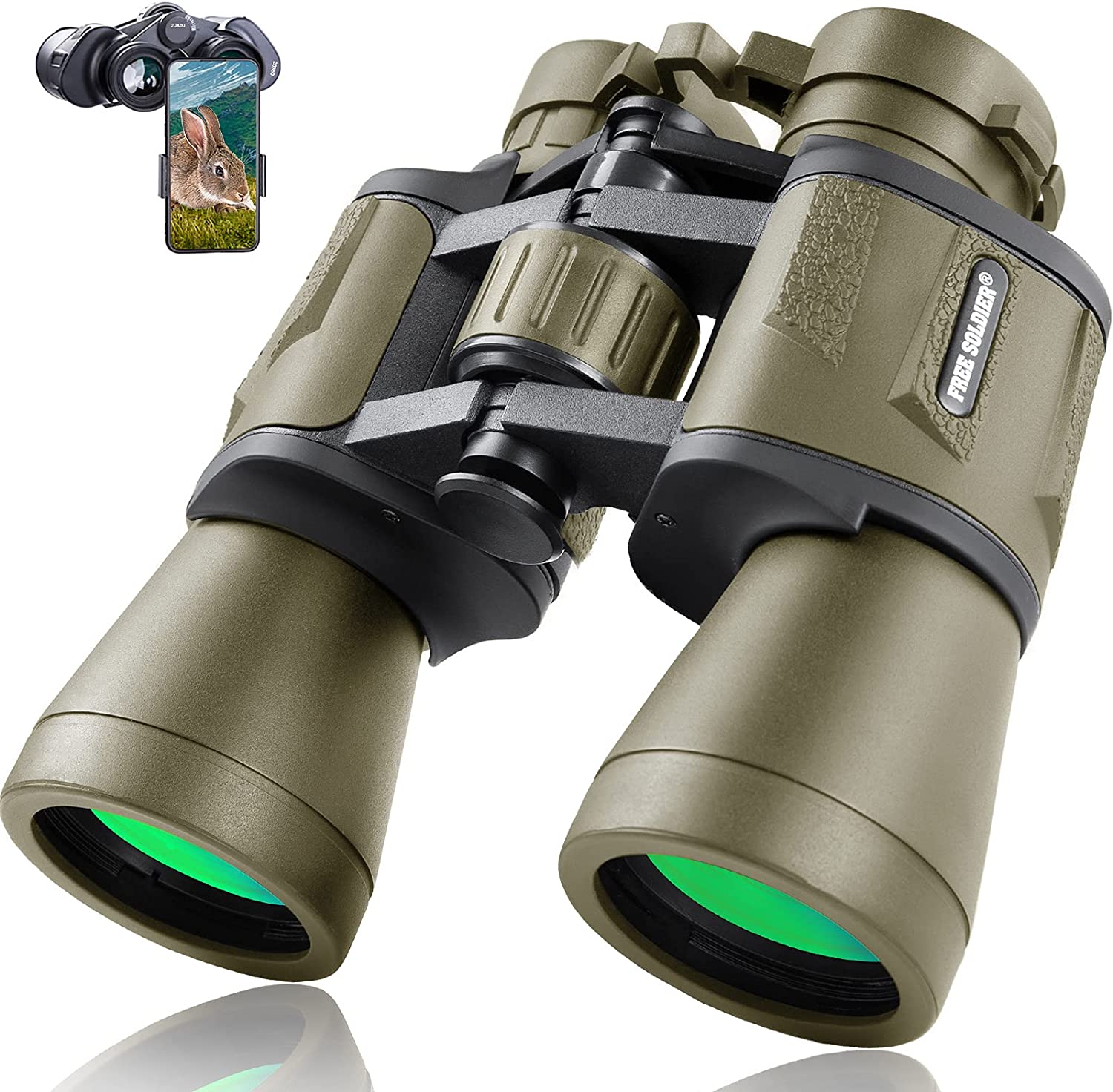 Binoculars are very useful in the field of nature. They are also a great gadget for bird watchers and hunters who need to observe as far as they can during hunting expeditions.
Legit Camping Hammock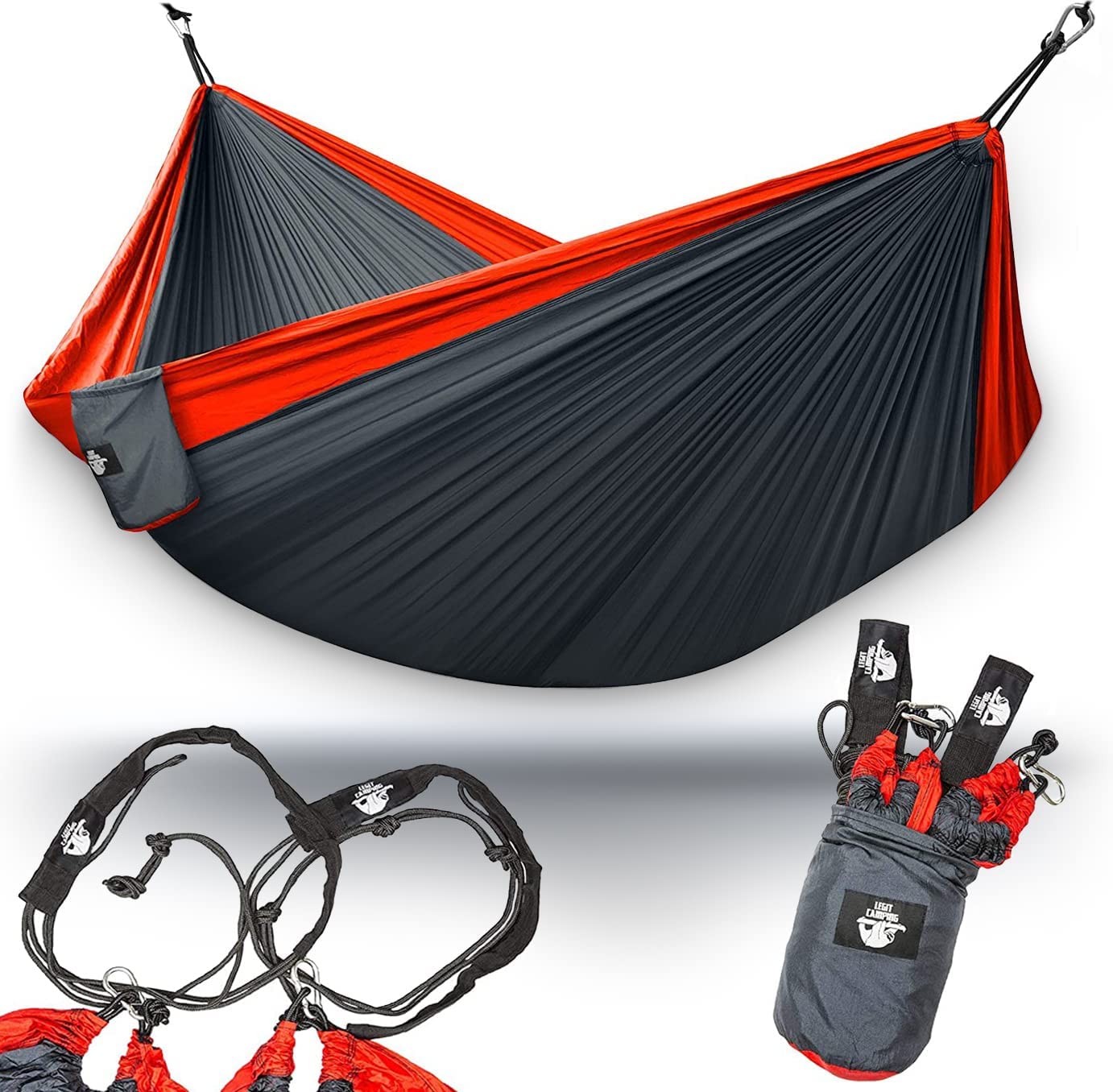 Camping fans will appreciate this product. The hammock is lightweight (only 1 pound) and durable. It has been rated five-star by its end users who love it for its portability and user friendliness.
The package includes carabiners with clips, straps, ropes and tree straps to help campers lay the hammock easily.
Bonsai Starter Kit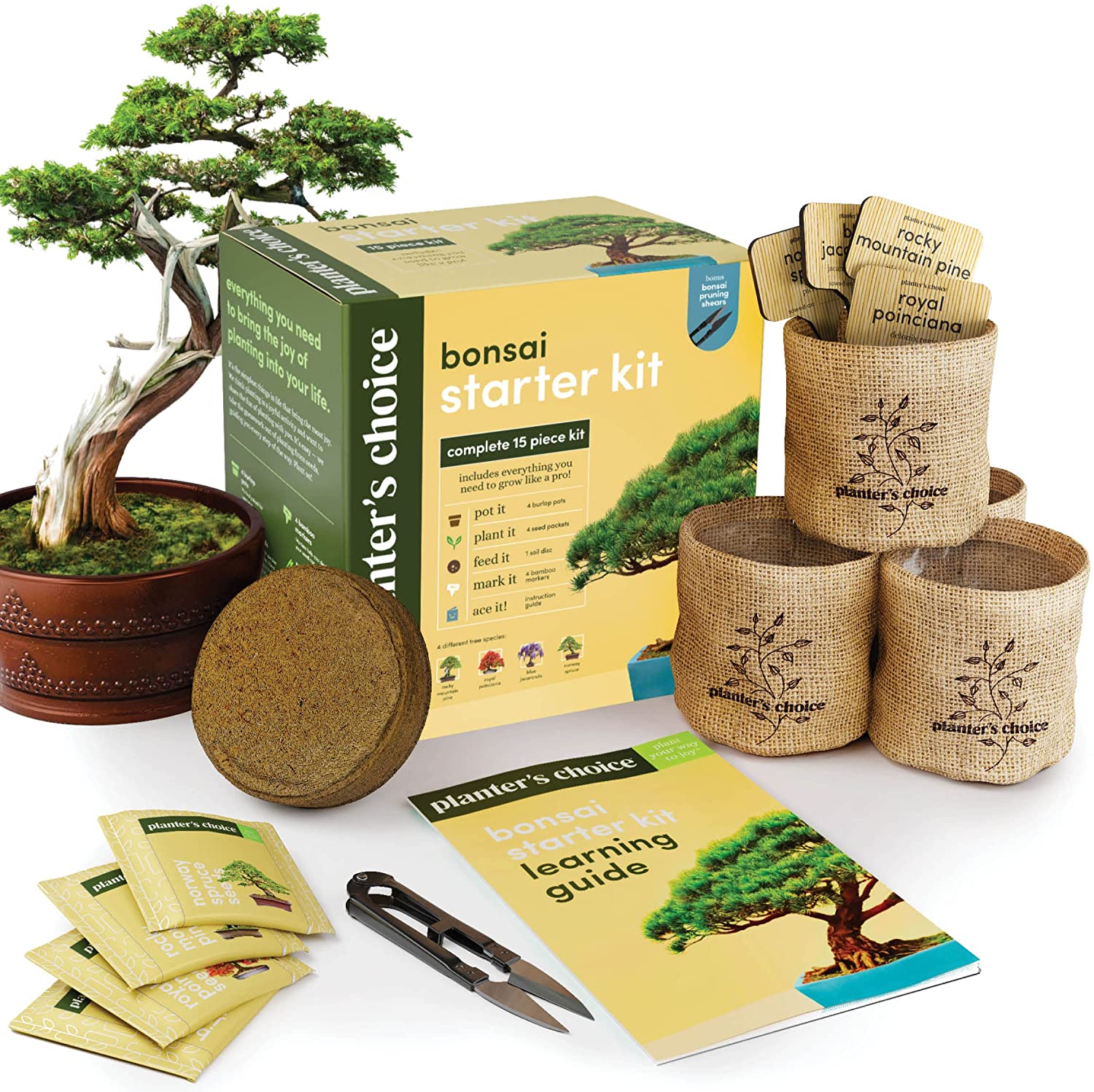 Gardeners, aspiring bonsai enthusiasts and people who have a passion for plants will appreciate the benefits of this fun kit. One benefit is that it comes with its own instruction manual, which includes valuable information on the art of bonsai.
This kind of item would be great for friends and family to give as gifts. It can also serve as décor in their homes.
Nature's Hangout Clear Window Bird Feeder Weatherproof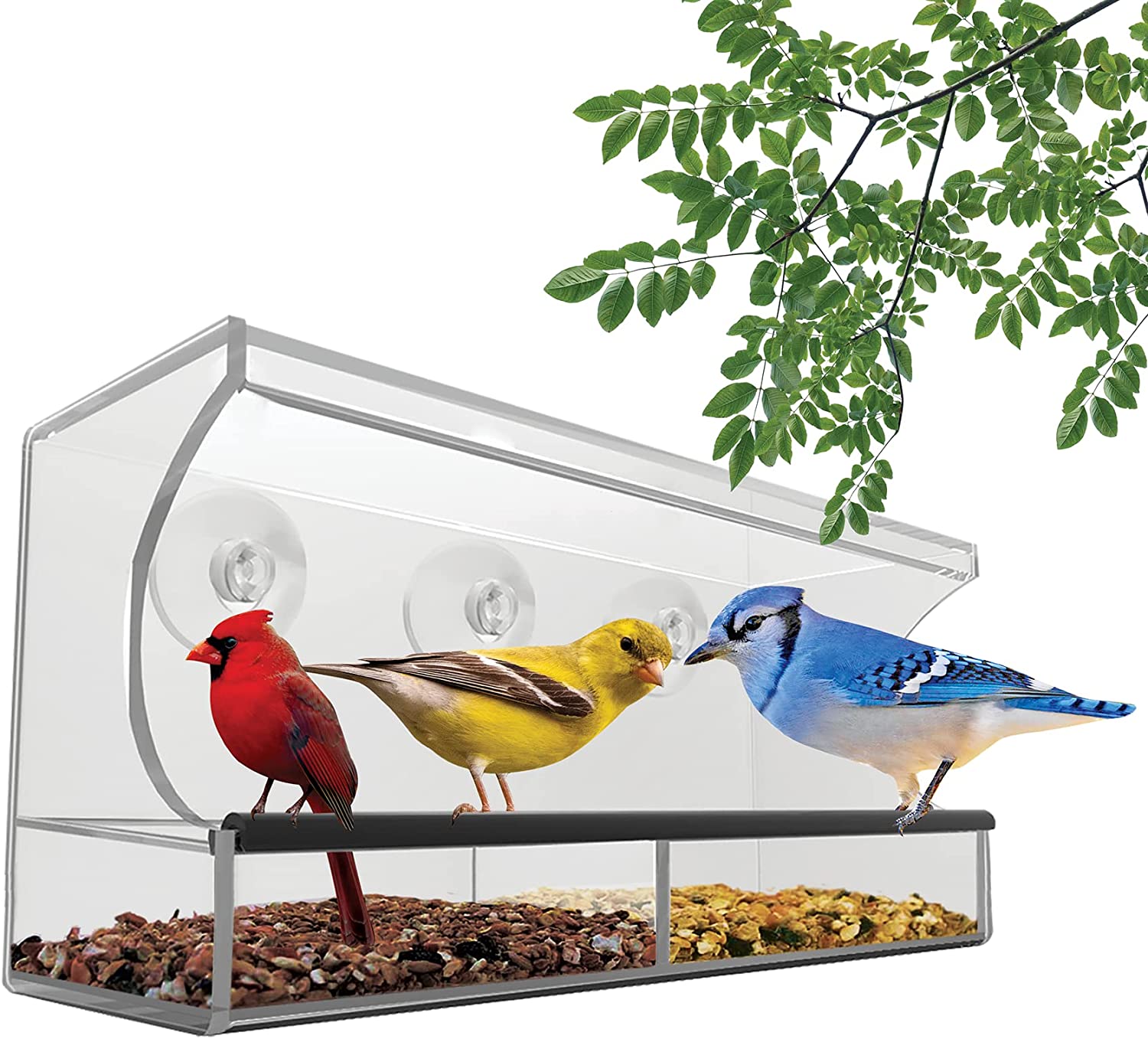 Bird lovers will appreciate this unique gift. The feeder is made of acrylic, which is considered a safer material than plexiglass, since it cannot shatter into sharp pieces.
The feeder comes with four suction cups that can be fixed to windows and has a two-way feeding door. It is also easy to fill and clean.
Eco-Friendly Bee House Hotel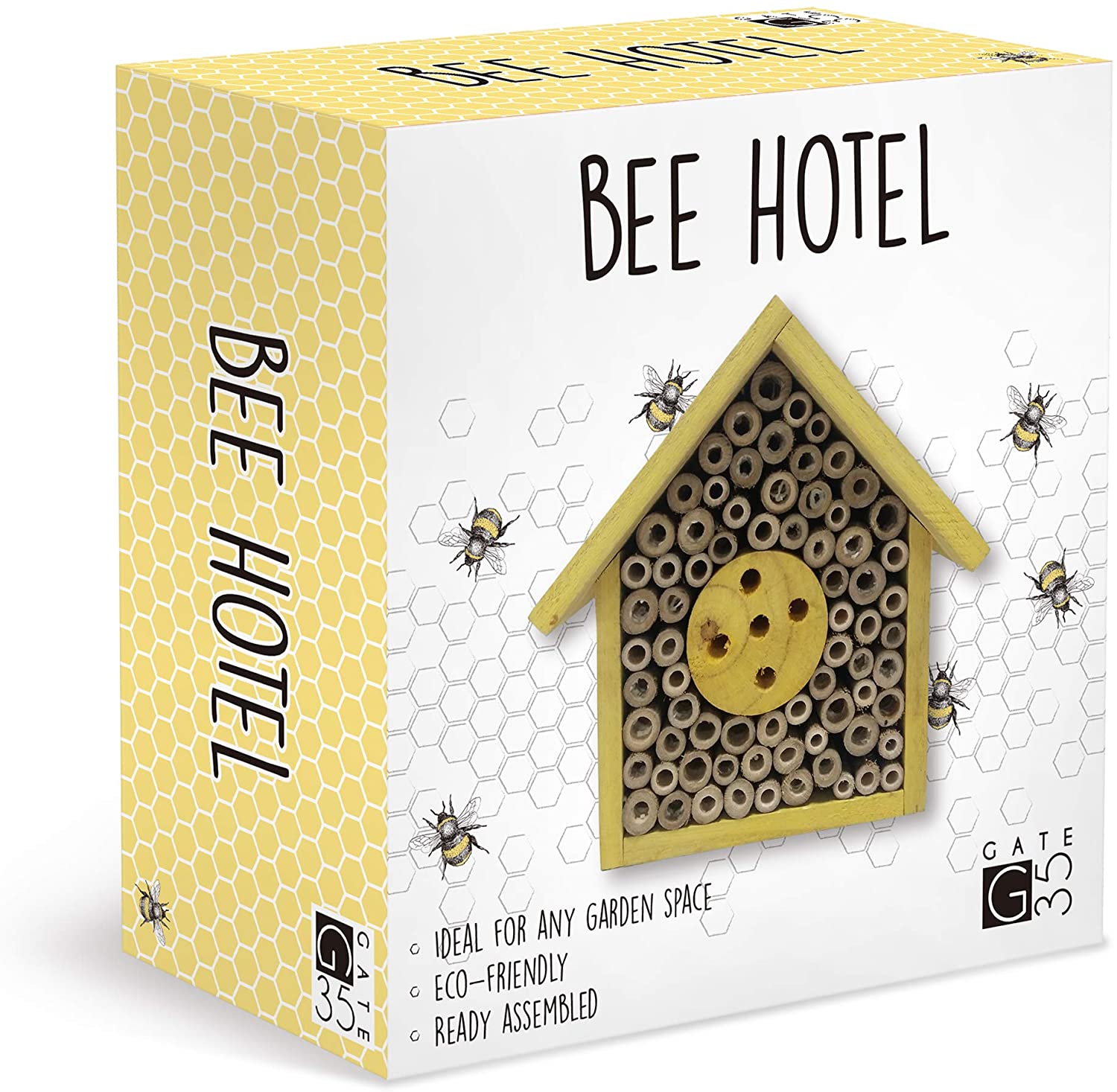 This gift is perfect for any bee enthusiast who cares about protecting their backyard from chemicals and pesticides. It also protects other insects and birds that might live nearby!
Choose one of these unique gifts to help protect wildlife while ensuring your loved one can watch over them at all times.
Home Microgreens Growing Kit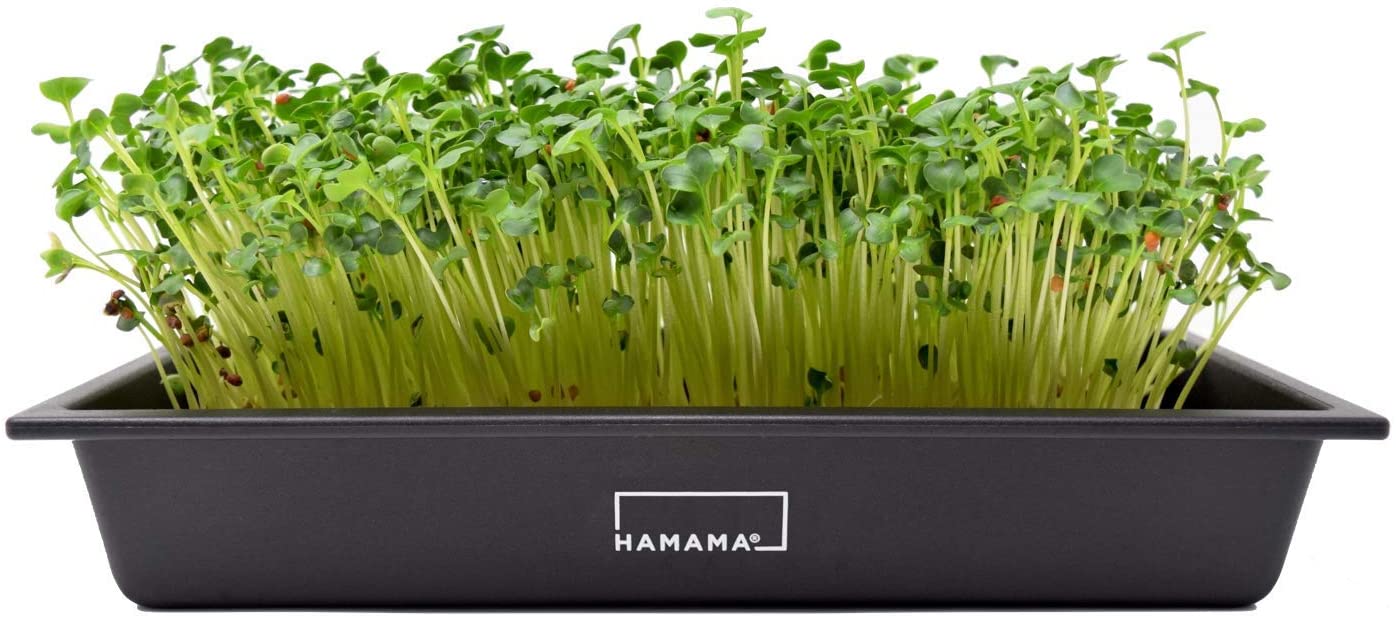 This gift is perfect for any nature enthusiast who's tried their hand at growing organic foods. This gift provides seeds and a pot that can be used as a small "kitchen garden" in any home with a window.
Grow your own organic microgreens while keeping the kitchen stocked with healthy ingredients!
Nature is My Home Enamel Campfire Coffee Mug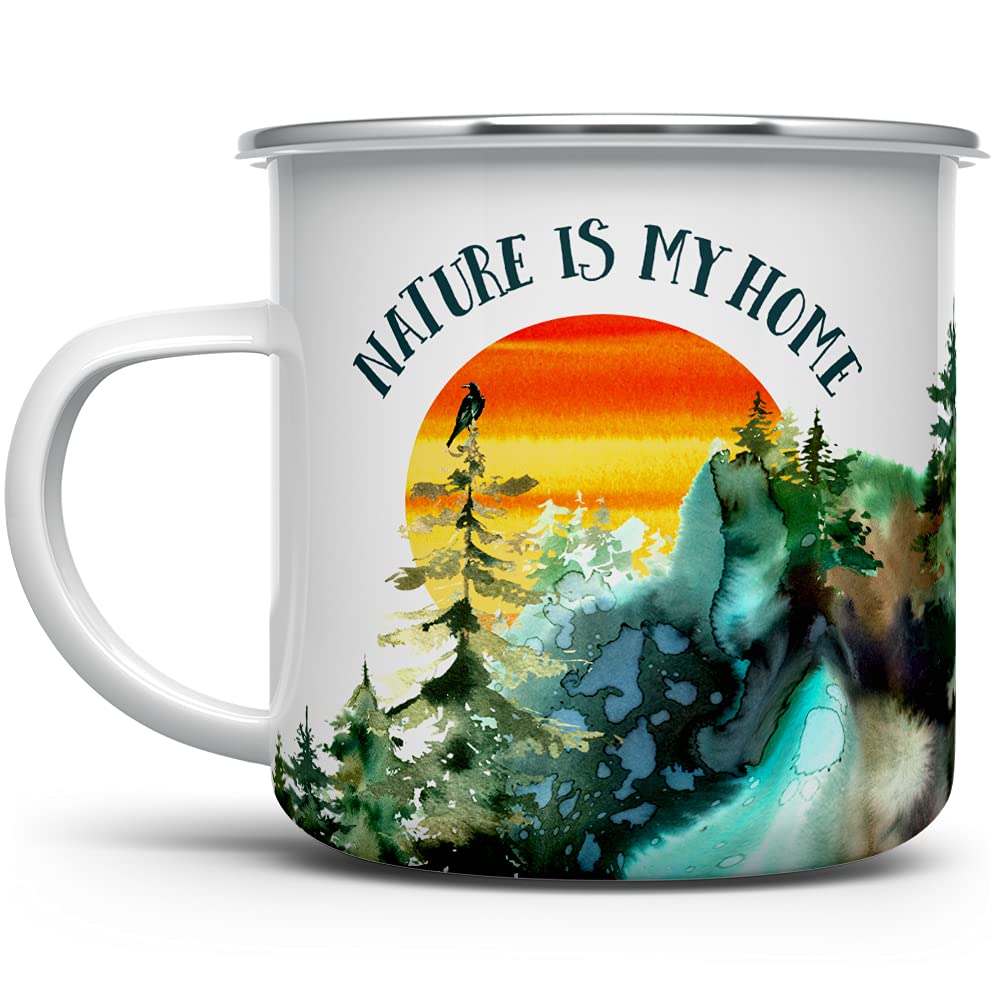 Perfect for any nature lover who appreciates the beauty of a campfire, this coffee mug will remind them of their favorite place. The high quality enamel gives this coffee mug a durable, lightweight, and scratch resistant finish.
Organic Cat Grass Growing kit with Organic Seed Mix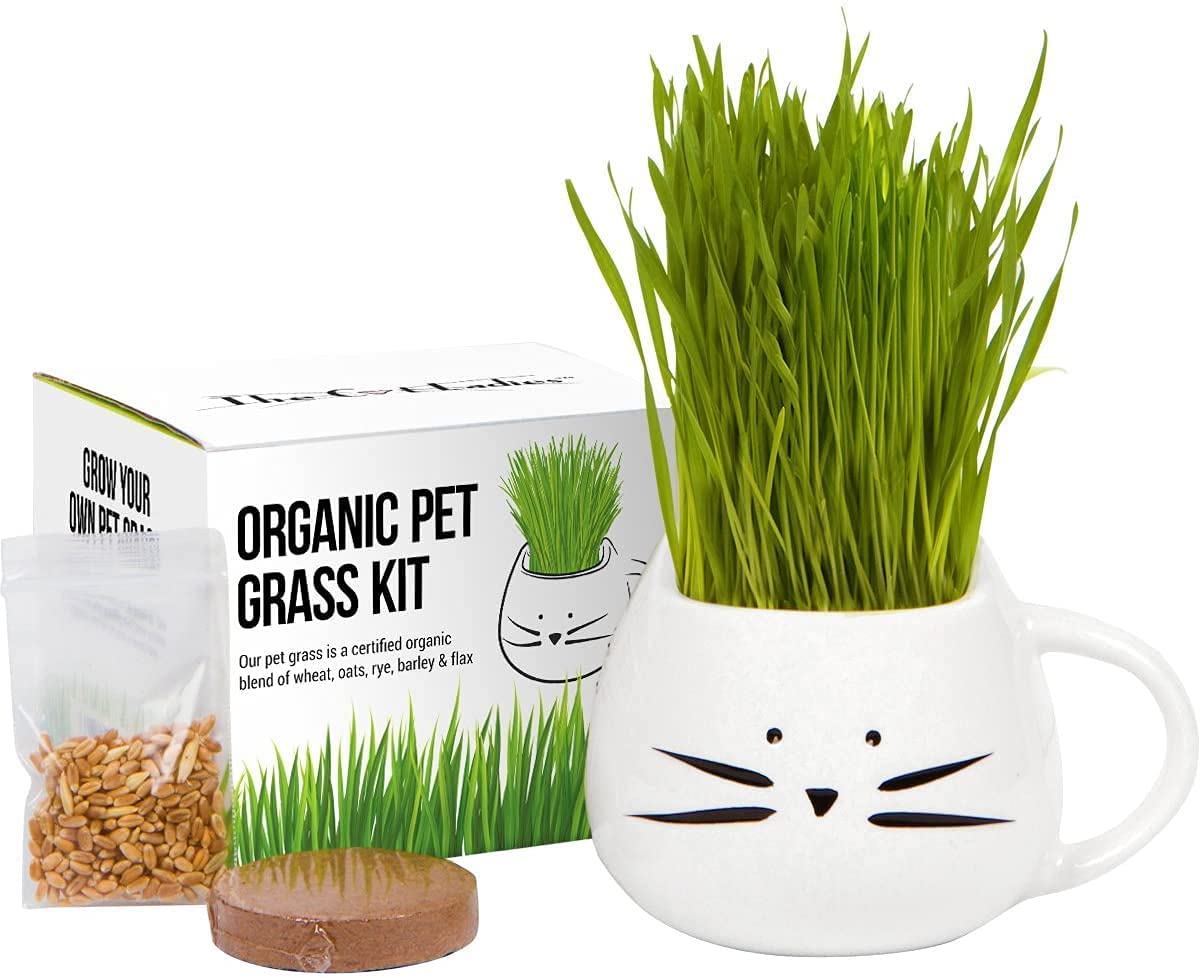 This gift is perfect for any cat owner who wants to provide their pet with a natural source of food. This kit includes everything you need to grow organic cat grass in your home – seeds are included!
This will ensure your feline friend has their own source of food while keeping your home free of chemicals.
LifeStraw Personal Water Filter

This gift is perfect for any outdoorsman who relies on clean water in their travels. This filter will provide you with clean water in a no-fuss manner.
This filter is perfect for hiking or camping trips, or as an emergency tool to ensure your survival during a crisis situation.
LED Camping Lantern, Battery Powered with 1000LM, Waterproof Tent Light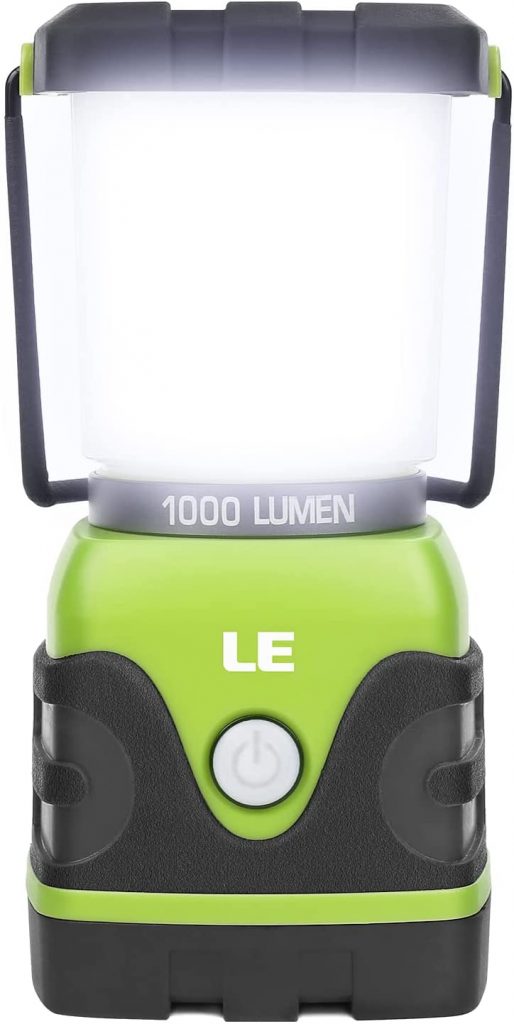 This gift is perfect for any outdoorsman who wants to enjoy the convenience of modern devices while in nature.
This lantern provides a long lasting way to light up your campsite for late night chats with friends or family. It also comes with a convenient carrying case.
Coleman Sundome Tent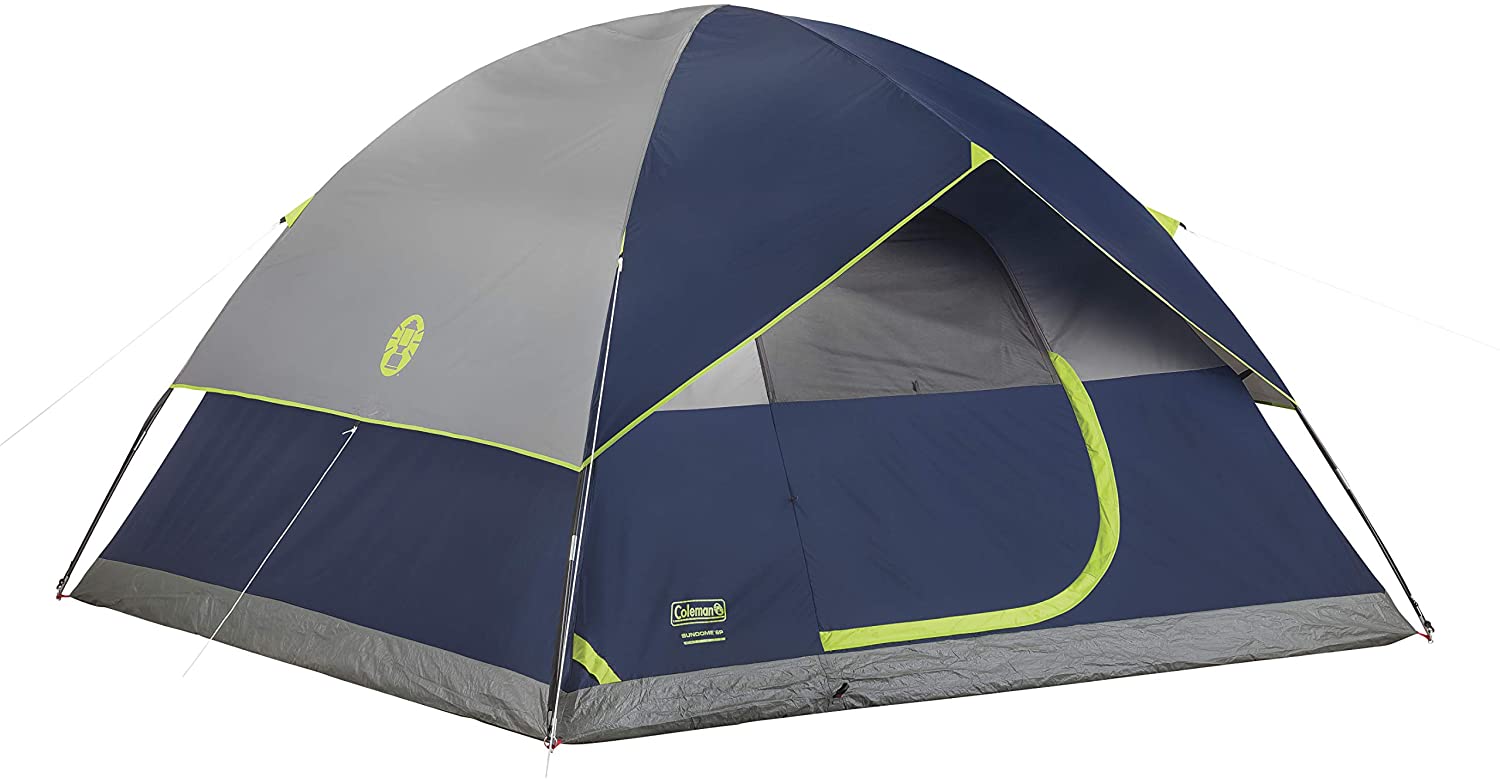 This gift is perfect for any out-of-doors enthusiast who enjoys camping but wants reliable shelter from the elements. This tent will provide you comfortable accommodations on your next adventure, and is large enough for a couple people!
BEARZ Outdoor Pocket Blanket Picnic Mat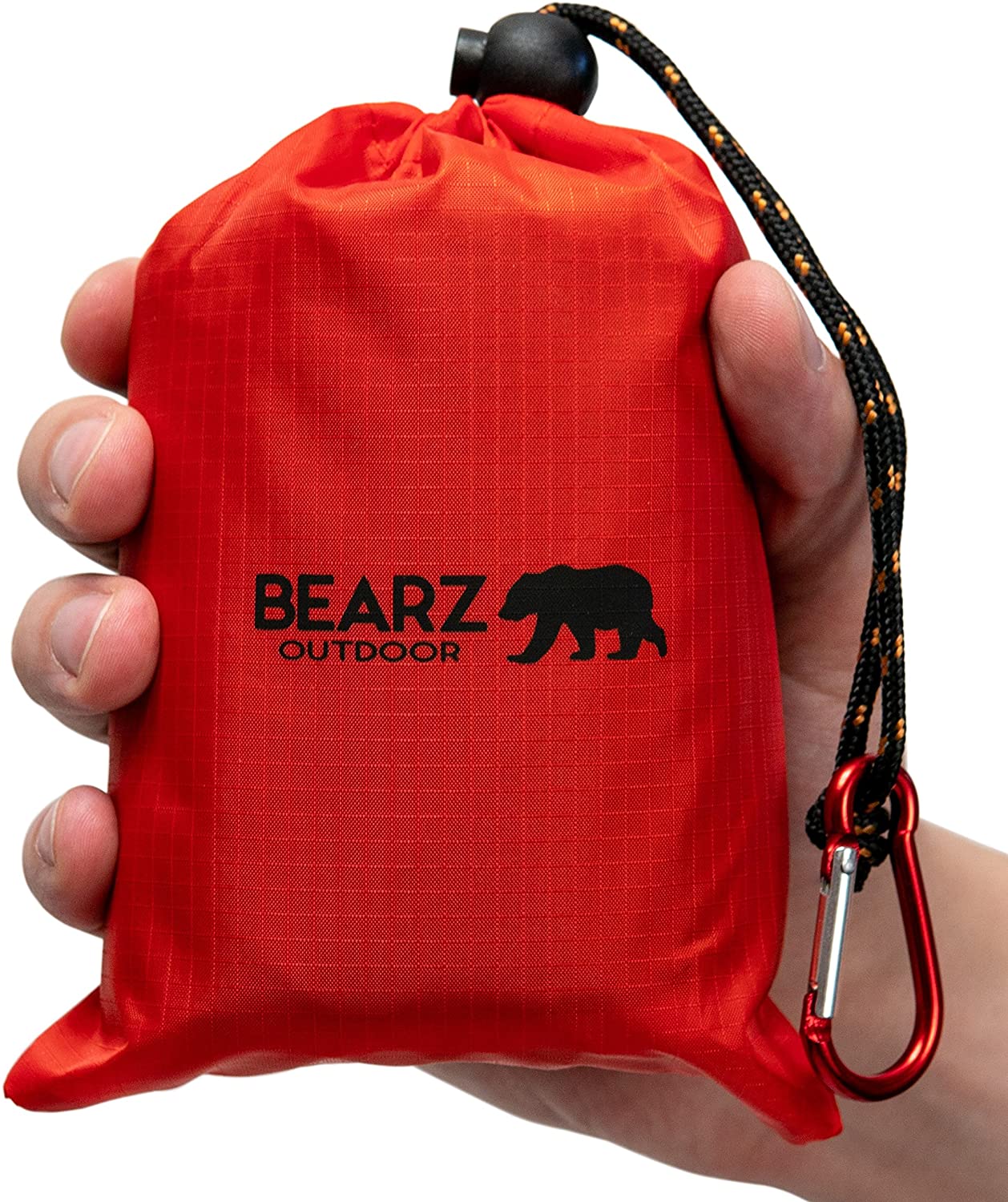 For all those adventurers out there who love to be outdoors, the BEARZ Outdoor Pocket Blanket will make a wonderful gift. Made up of Rip-Stop nylon, the blanket is lightweight and portable making it a perfect fit for those who love hiking or camping.
YFN Mountain Necklace Sterling Silver Mountain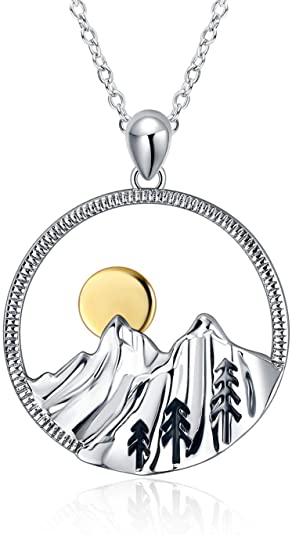 Who says you have to limit yourself to wearing just one piece of jewelry? This sterling silver necklace from YFN is a great way to show your love for nature, as it can be worn on any occasion!
Whether you're wearing it as a pendant or wearing it as an urn, this necklace will make the perfect gift for that nature lover in your life who has everything.
YETI Rambler 20 oz Tumbler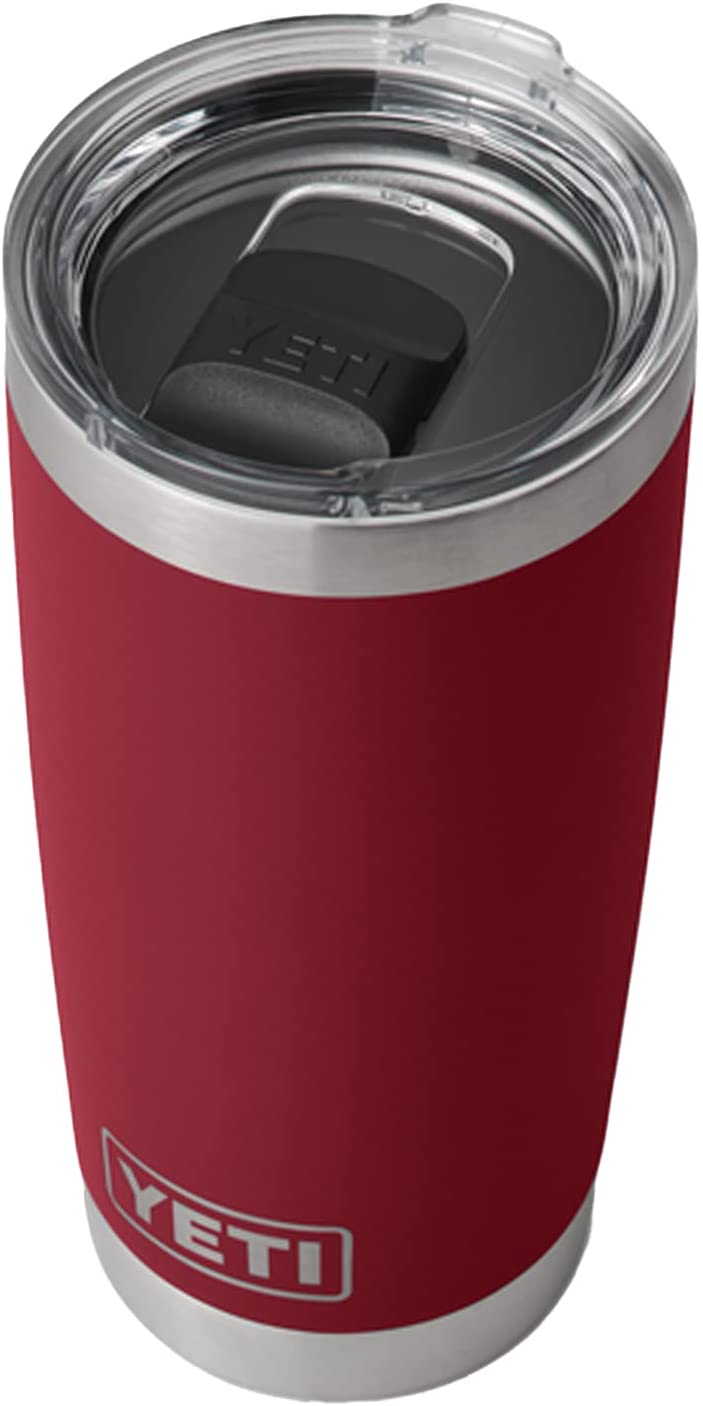 Every nature lover appreciates a good cup of coffee or tea, and what better way to enjoy it than with the help of the YETI Ramblers Tumbler.
With its double-wall vacuum insulation, this tumbler is guaranteed not to sweat on your table. The MagSlider lid makes it easy to drink without making a mess.
Garmin Instinct, Rugged Outdoor Watch with GPS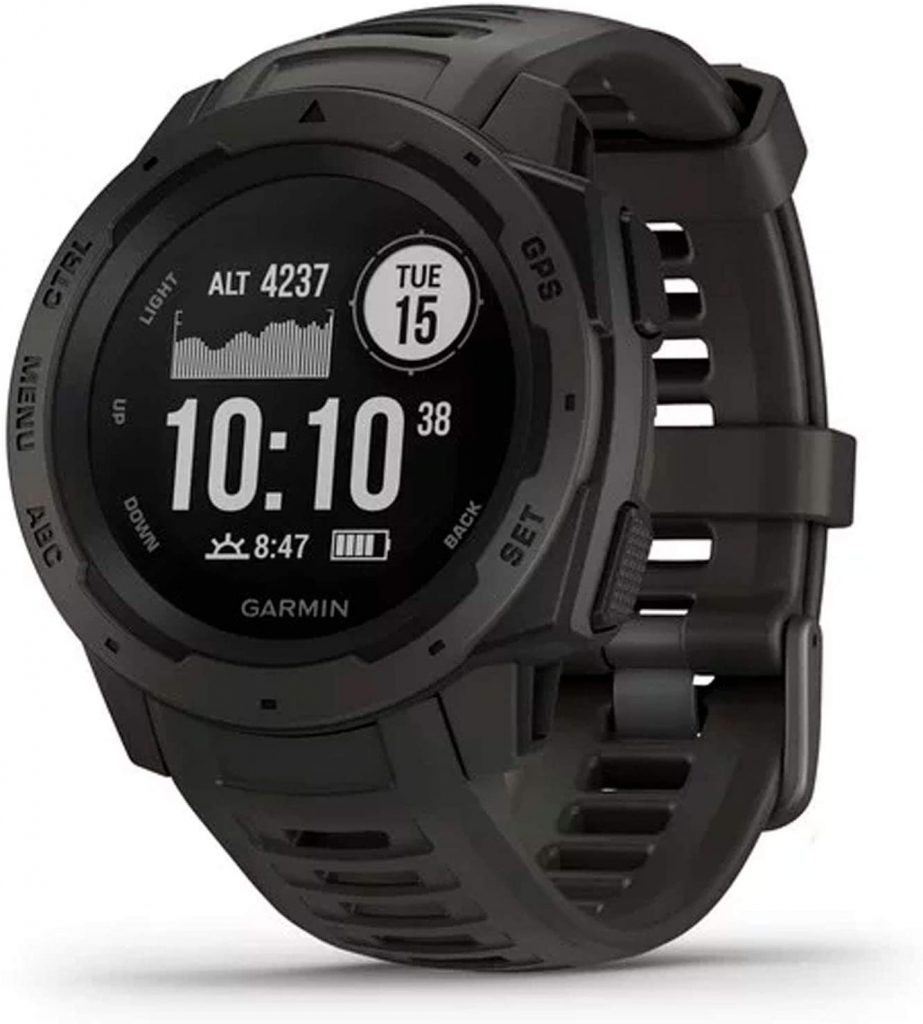 If you are looking for a gift for an extreme nature lover, the Garmin Instinct makes a great choice.
This watch is made up of durable materials and designed to be used in any weather condition. It is also equipped with GPS and GLONASS navigation so you'll never get lost.
NAYE Garden Tool Set,Cute Gardening Gifts for Women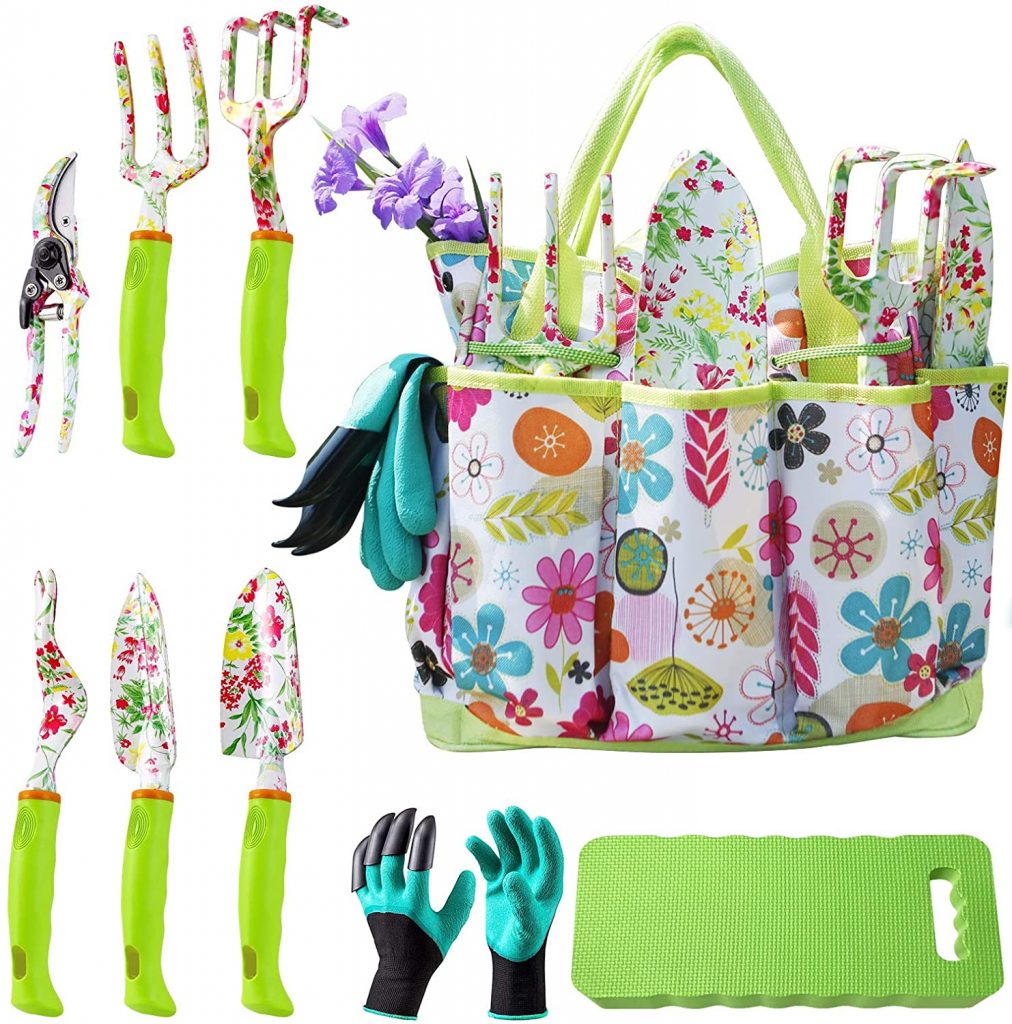 This gardening tool set from NAYE will make a great gift for those who love to garden. With its stylish design, this gardening kit can be used to help enhance the look of your garden.
It will definitely make a great gift for anyone who loves the outdoors and spend their time in the garden.
Simple Modern Water Bottle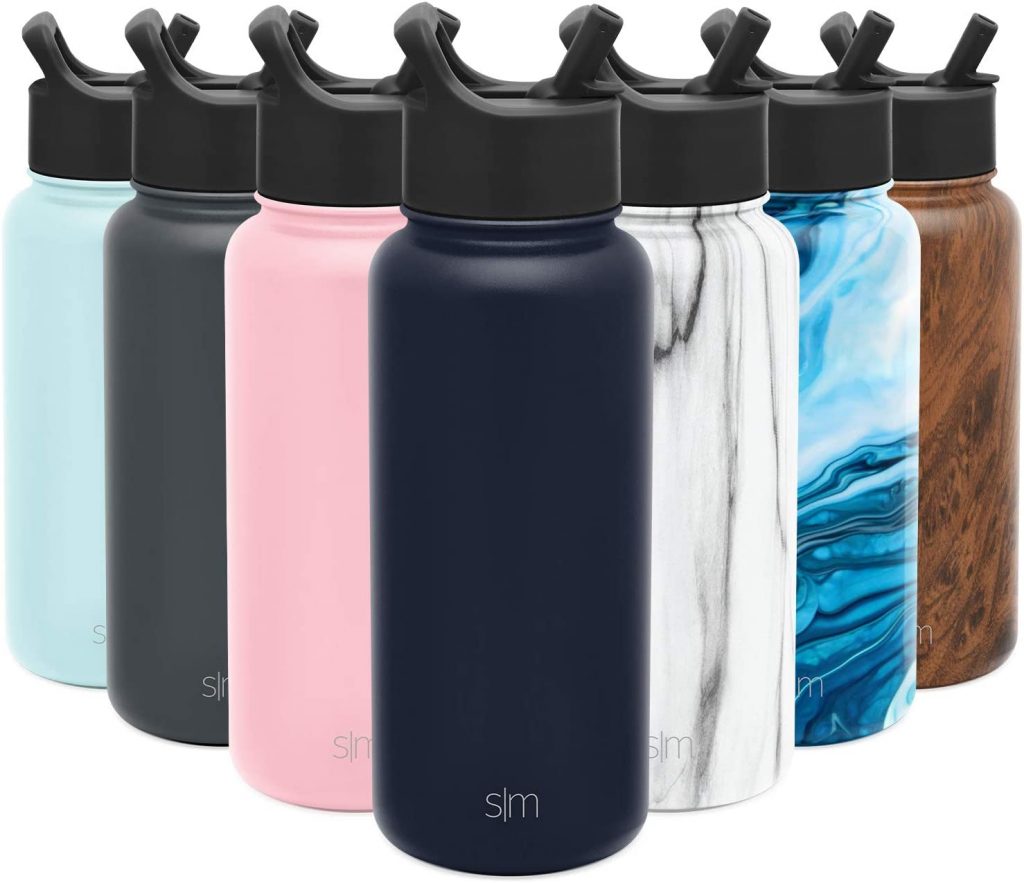 Stay hydrated while out on the trail with the Simple Modern water bottle. This stainless steel water bottle is easy to grip and comes in a variety of colors, such as green, orange, and blue.
The one-handed design makes it easy to drink from without letting go of your walking stick or trekking poles.
Personalized National Parks Scratch Off Poster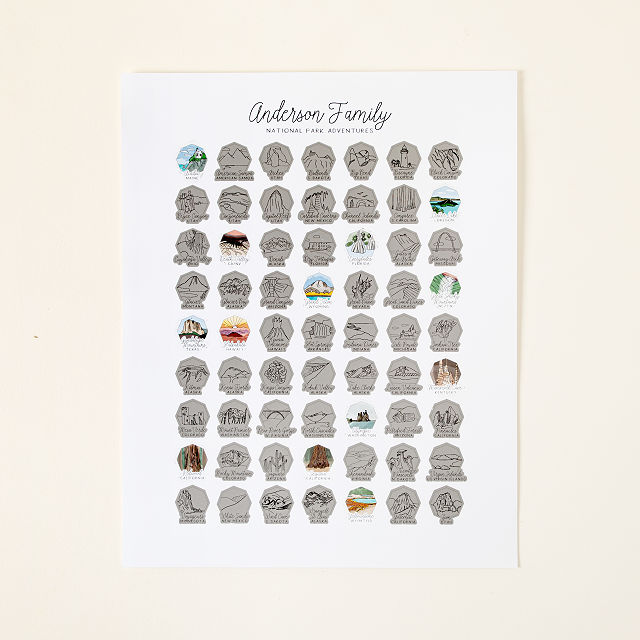 A personalized National Parks Scratch off poster makes for an easy way to encourage family members and friends to join you on your next outdoor adventure.
All you have to do is fill out the information provided and scratch away your design. It's also a great way to show off your love for our nation's national parks, making them even more special.
Group Hiking Tours in the Grand Canyon: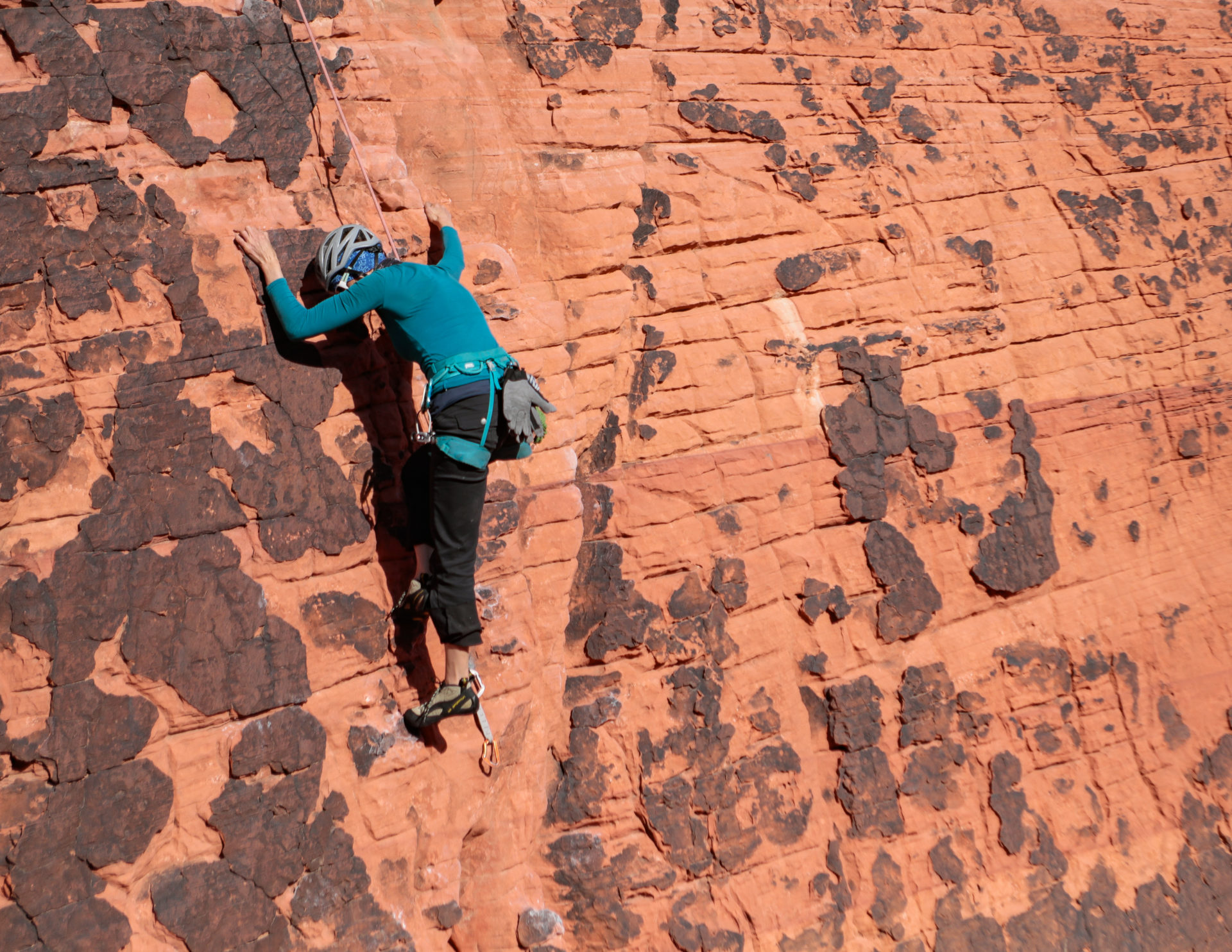 The majestic Grand Canyon is a fascinating place to visit and is also an amazing experience as a part of a group.
With Group Hiking Tours in the Grand Canyon, you'll get to learn more about the canyon then you've ever imagined with an expert guide.
With this tour, you can explore your favorite section of the park while enjoying breathtaking scenery.
Survival kit, Professional Emergency Survival gear 15 in 1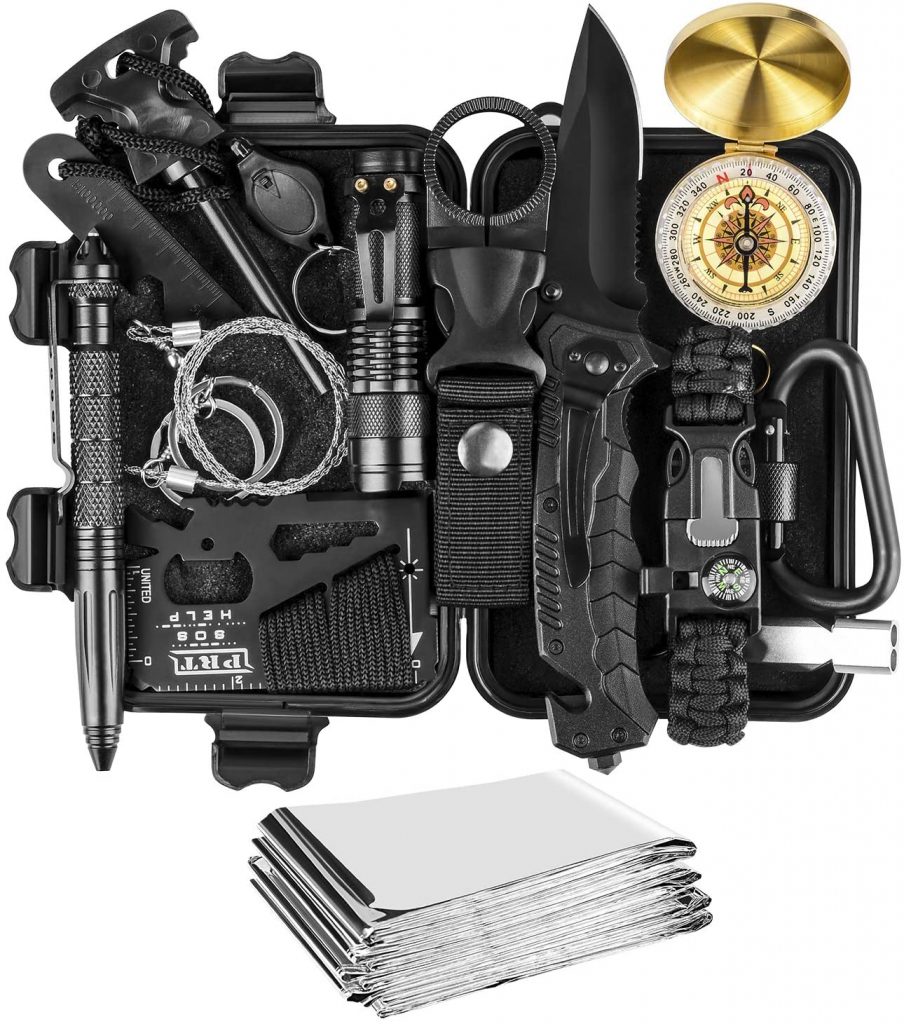 With this survival kit, you can be prepared for any crisis that might arise while out in the great outdoors. With 15 items inside, you'll be ready for anything that could possibly come your way.
This kit includes upgraded survival knife, compass, wire saw, Water Bottle Clip, emergency blanket, flint stone, scraper, flashlight, credit card Knife, tactical pen, Paracord bracelet , Whistle, Carabiner, and black waterproof box.
Coleman Single Burner Backpacking Stove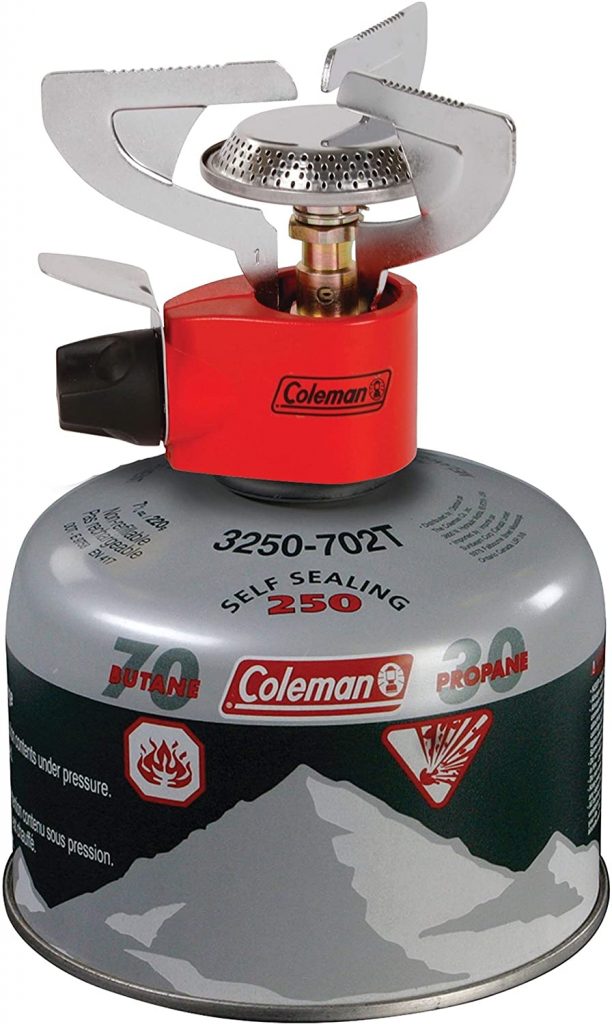 If you're looking for a backpacking stove that's easy to use and compact then the Coleman Single Burner backpacking stove is perfect for you.
This stoves keeps your food warm, cooks your meal quickly and efficiently, and also has a low profile so it won't take up any unnecessary space in your pack.
Fenix HM50R v2.0 Headlamp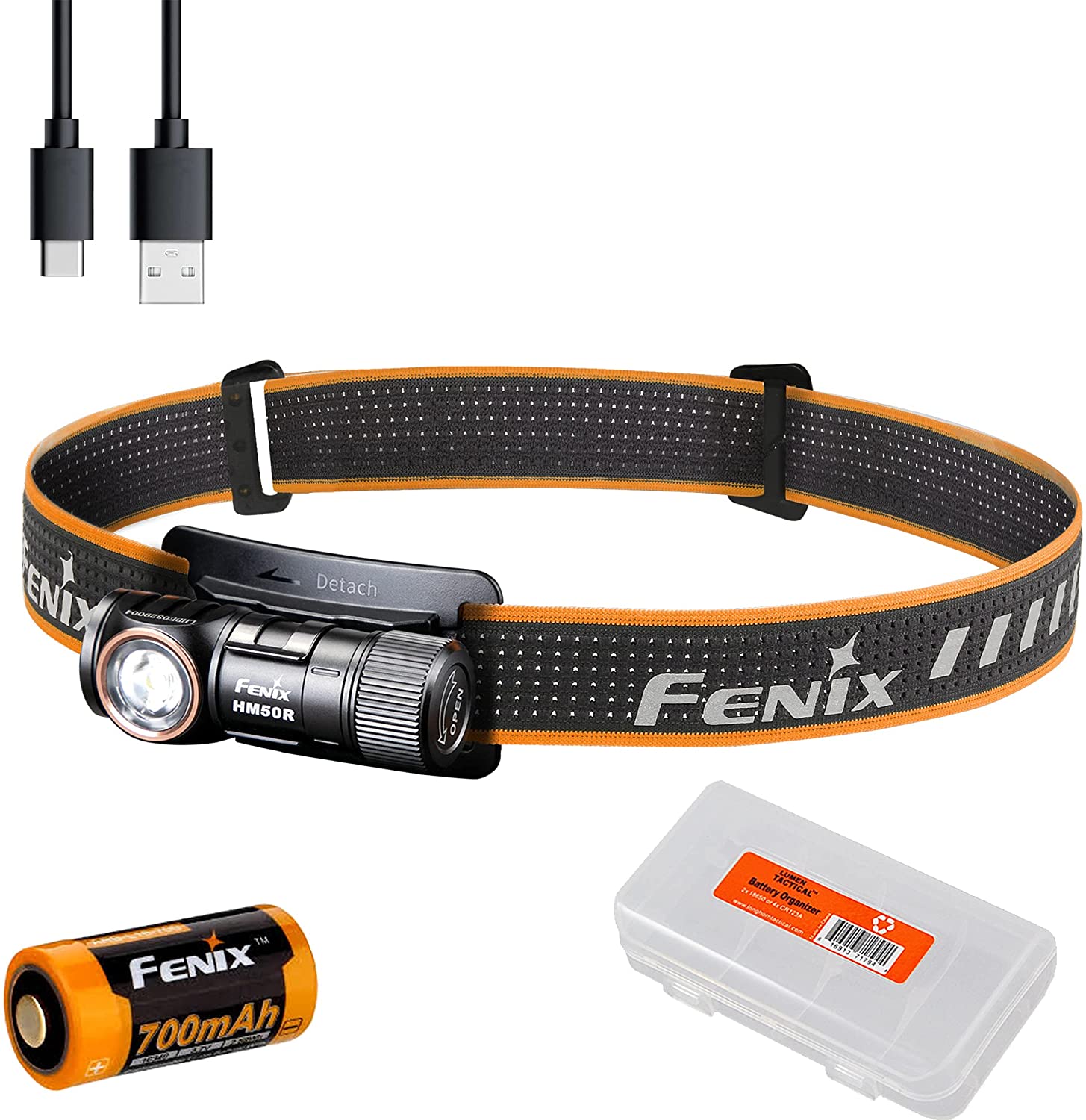 With this headband flashlight, you can light up your world without having to worry about losing its charge. It has a 100% efficiency circuit design that allows for an extended battery life. It is also waterproof, which means it can withstand any type of weather that comes its way.
Outdoor Nature Hiking Camping Graphic Saying T-Shirt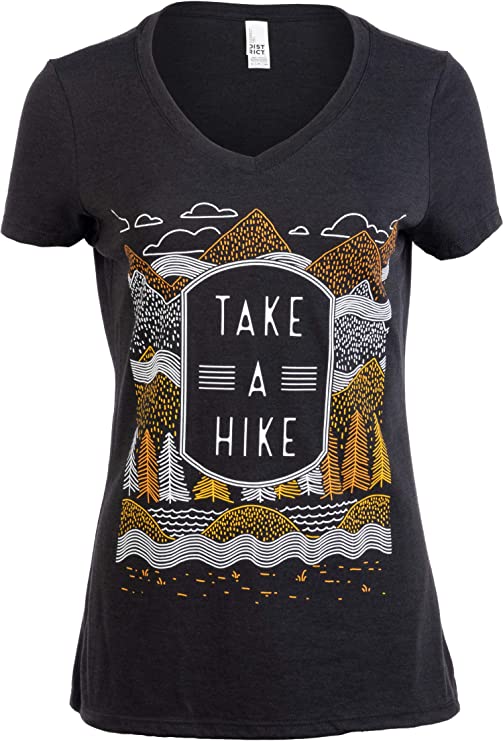 With this shirt, you'll be ready to take on anything nature throws at you. This shirt will let others know that you're a true fan of the great outdoors and that you're always prepared for whatever comes your way.