The first written records of scotch whisky production date back to the year 1495 in the Exchequer Rolls of Scotland, where it was referenced by its former name: "Aqua Vitae", or water of life.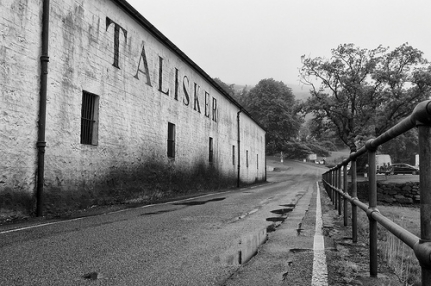 For over 500 years, Scottish distilleries have fine-tuned the art of whisky production to a level of mastery. Today, whisky is produced all over the world, in countries as diverse as India, Australia, Switzerland, and Japan. Despite the increase in global competition, Scotland still produces many of the most impressive drams, and rightfully maintains the title of whisky capital of the world.
With a near-endless variety of brands, vintages, and expressions to choose from, finding the perfect scotch can be a journey that spans a lifetime. What is considered the "best whisky" will always be a subjective opinion and you should always go with your personal tastes. Nevertheless, there are some bottles that are consistently agreed upon to be exceptional.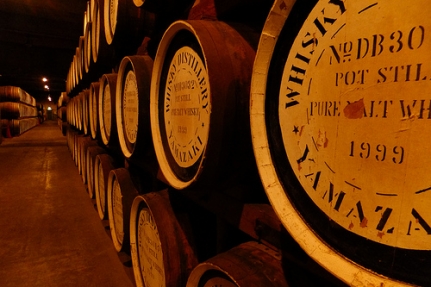 To make choosing your next (or perhaps your first!) scotch easier, we've collaborated with a team of whisky experts and distilleries to compile the following lists of top-notch single malt and blended scotch to satisfy almost any taste.
Almost all of the bottles we've recommended come in at under £100 per bottle, but if you're looking for something that little bit more special, we've also included a few of our experts' 'dream drams'.
If you're looking for a gift for a scotch-loving partner or friend, we've also included three of our favourite whisky gift ideas, which would light up the eyes of any budding whisky connoisseur.
Slàinte mhor!
THE TOP 10 SINGLE MALT SCOTCH WHISKIES OF 2021
According to our whisky experts, here are ten exceptional single malt scotch whiskies which cater to a variety of tastes.
Lagavulin 12 Year Old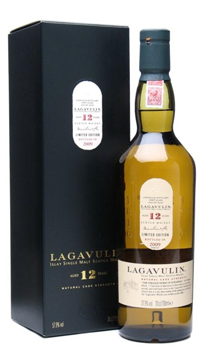 Bottled in 2012, this is the 12th release of 12 year old Lagavulin from Diageo's Special Releases range. It has been vatted from refill American Oak casks before being bottled at natural cask strength. Coming from one of Islay's more mysterious distilleries, this whisky is an enduring favourite at a reasonable price.
Notes: The nose is nutty with integrated citrus and peat. When carrying into the palate, this whisky is balanced and distinctly herbal, with cocoa, ash and aromatic smoke with a slight citrus twist. Often enjoyed with a few drops of water; still sweet and zesty, but now fuller, smoother and richer, and just slightly salty.
Price: £84.95
Ardbeg Uigeadail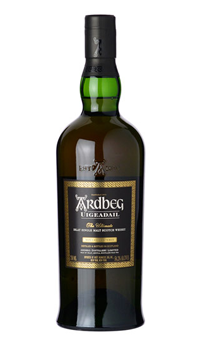 The name "Uigeadail" hails from the Scotch Gaelic for "Dark and Mysterious Place", and is named after the Loch where Ardbeg sources its water. Praised by Jim Murray for its "utter silky brilliance" and level of complexity, this cask-strength whisky took Murray's 2009 top spot as "World whisky of the year".
Notes: The Uigeadail is the pinnacle of Islay whiskies; strong and peat driven with notes of smoke and leather on the nose. Due to maturation in both bourbon and sherry casks, the Uigeadail has a flavour of Christmas cake, glazed smoked ham with a burst of dark honey and spice on the finish.
Price: £53.34
GlenDronach 18 Year Old Allardice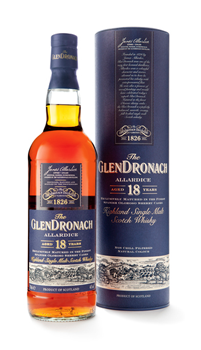 Named after the founder of the GlenDronach distillery, the glendronach allardice has matured for 18 years in the finest Spanish Oloroso sherry casks. Allardice has won awards at the International Wine and Spirit competition the last two years and is the third (and in our opinion, the best) expression in the GlenDronach core range.
Notes: The Allardice is a classic, slightly-dark sherried profile with both body and depth. The taste is nutty, with elements of roasted espresso beans and treacle which is balanced by a savoury finish accompanied by a faint grassiness.
Price: £59.25
Balblair 1999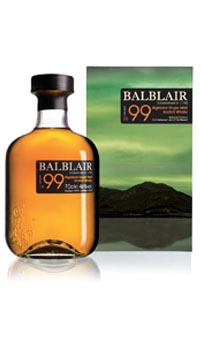 2014 saw the launch of the second release of Balblair's 1999 Vintage, which replaces the award-winning 1997 Vintage. This expression has been aged 15 years, in a combination of American ex-bourbon barrels and Spanish ex-sherry butts. A bright and enjoyable malt, this dram is a good pick for warmer months.
Notes: The combination of bourbon and sherry casks used in maturation have imparted the signature Balblair aromas of honey and green apples, along with a palate of rich and fruity Christmas cake with side notes of spice, citrus and vanilla. The finish is warm and long.
Price: £59.35
Benromach 10 Year Old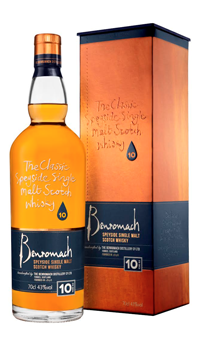 A recently released and relatively young malt, this award-winning Speyside whisky is incredible value for money. The first nine years saw this whisky matured in 4/5 Bourbon barrels and 1/5 Sherry hogshead before a final year in first fill Oloroso casks. The Benromach is a great whisky with a maturity well-beyond its age.
Notes: The nose is dry with a lot of malt and notes of pine and sweet spices. The taste is a little herbal with fruit and grass, as well as the dominant malt. The finish is bittersweet and mouth-watering, with the sherry from the Oloroso lasting well after the last drop is drunk.
Price: £29.28
Glenmorangie Signet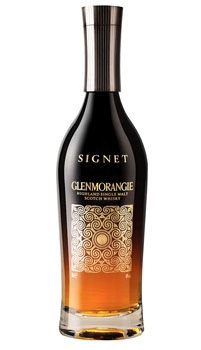 The signet is our absolute favourite Glenmorangie, and one of our favourite highland whiskies. This expression is a no-age, statement piece with some of the spirit being distilled from a heavily roasted chocolate malt that adds a unique and rich element to the whisky. It tastes incredible and the bottle looks beautiful as well.
Notes: The chocolate is the first thing you'll notice with this whisky, hitting the nose along with elements of christmas cake. The cocoa stays throughout the entire tasting experience, accompanied in the palate by cinnamon, citrus and malt before a dry and pleasant, almost fruity, finish.
Price: £125.00
The Balvenie Single Barrel Sherry Cask 15 Year Old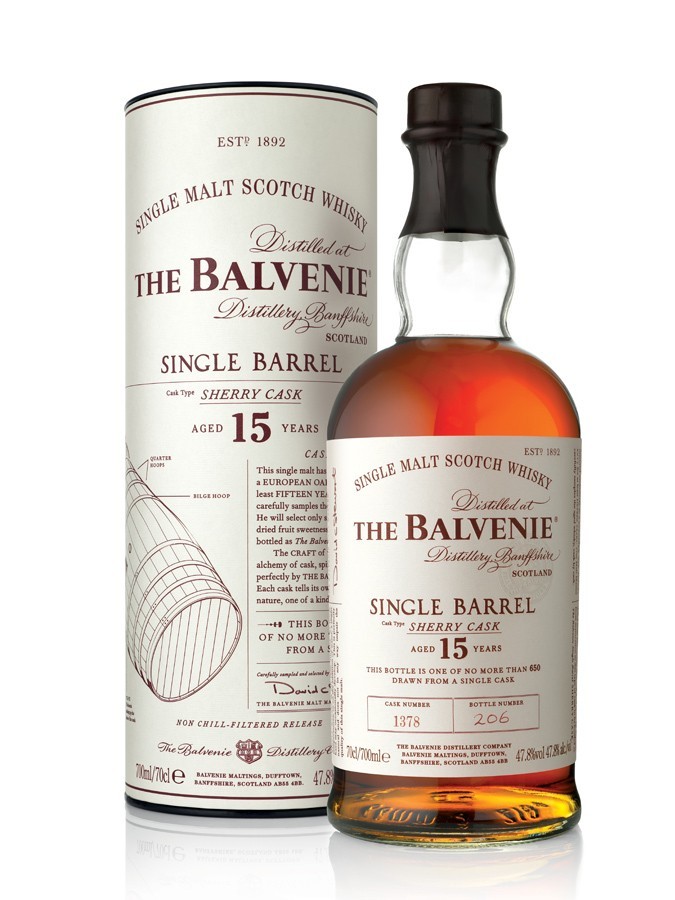 The Single Barrel Sherry Cask 15 Year Old is the second release in The Balvenie's Single Barrel range. This range is the product of a single cask, giving the whisky from each barrel unique and unrepeatable qualities. The Balvenie Single Barrel Sherry Cask 15 Year Old is matured in a single European oak sherry butt from which no more than 650 bottles are drawn.
Notes: Although each batch will vary, each one will show off characteristics of dried fruity richness, nuttiness and spice. Other elements include subtle notes of chocolate and even cream towards the end of the palate.
Price: £99.95
The Glenlivet 18 Year Old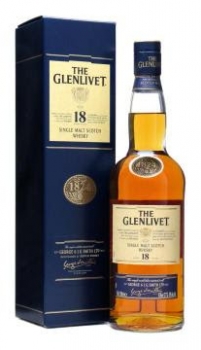 The Glenlivet 18 year old is an excellent Speyside malt whisky of unmistakable honey-rich maturity and complexity. This expression has won two gold medals at the International Wine and Spirit Competition, and we reckon it to be one of the best-value sherries Speysides you can get your hands on.
Notes: Rich on the nose with inviting aromas of biscuits, toffee and malt, the last two of which carry on into the palate with spicy oak to maintain the balance. The finish is a sweet and spicy oak with a long lasting malty backbone.
Price: £58.35
Macallan Sienna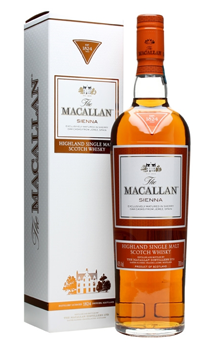 The second darkest whisky in Macallan's no age statement, sherry-aged 1824 Series, the Sienna comprising of naturally coloured whiskies selected by hue and flavour. This Speyside whisky balances rich dried-fruit sweetness with some lighter spicier notes. It is noted as being one of the more intense of the 1824 range.
Notes: The Sienna is noticeably bigger on the nose than the Gold and Amber, with obvious fruit and spices such as orange peel, vanilla, and hot-cross buns. The hot-cross buns carry over into the palate where raisins and currants are evident, along with dried apricots. The fruit lingers into the finish with a lasting spiciness with a touch of anise.
Price: £65.95
Springbank 15 Year Old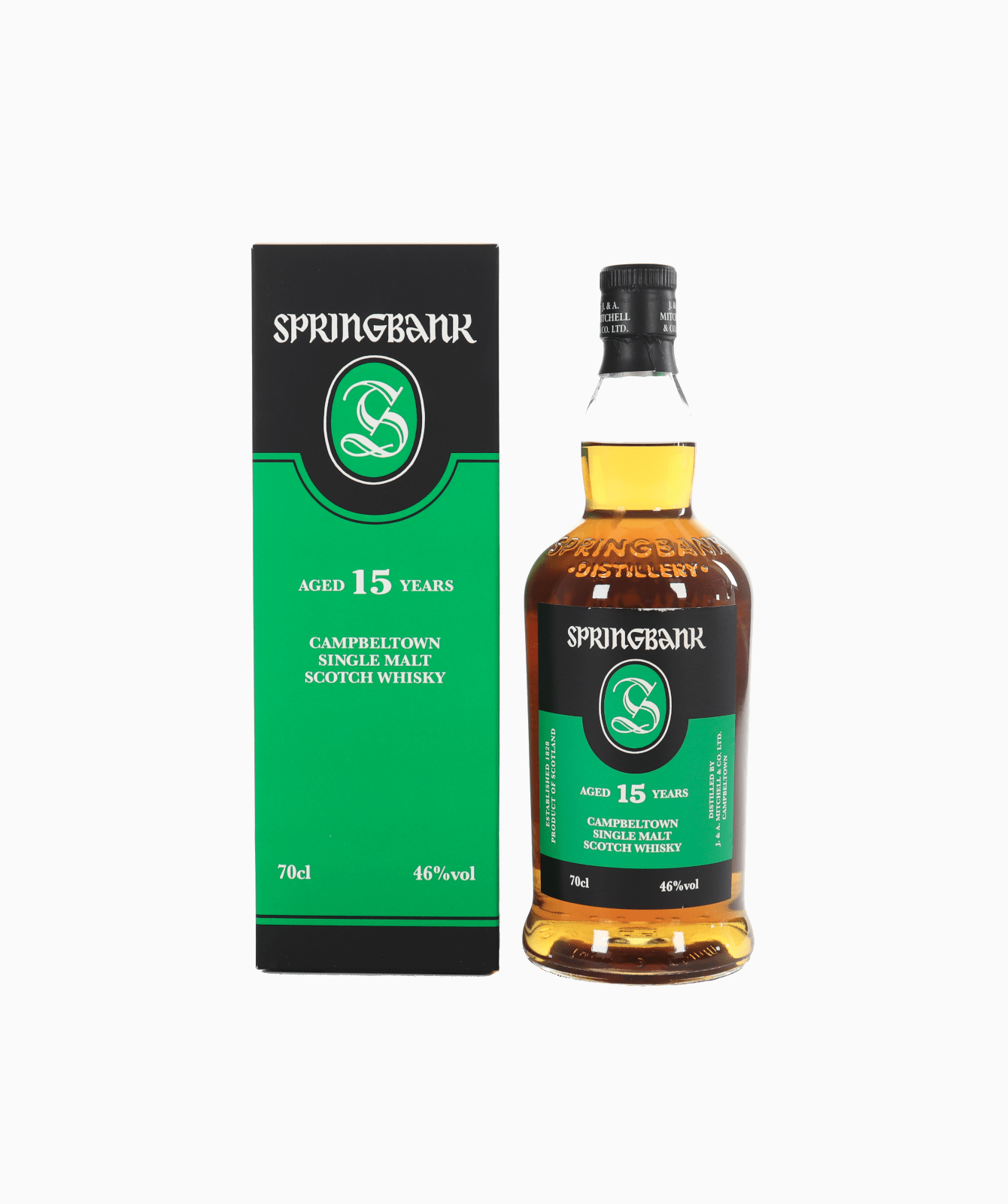 A fine Campbeltown single malt, Springbank 15yo has a bewildering array of flavours. These include rich dark chocolate, figs, marzipan, Brazil nuts and vanilla, which work together in absolute harmony to create a top-class Scotch.
Notes: Toffee hits the nose along with natural caramel, pepper, vanilla and malt. A touch of campfire smoke and golden syrup completes the portrait. The palate is full bodied and silky, with an initial sweetness, followed with pepper, dried fruits and nuts. The finish is long, with vanilla and notes of cocoa and roasted hazelnuts.
Price: £48.95
THE TOP 5 BLENDED SCOTCH WHISKIES OF 2021
According to our whisky experts, here are five exceptional blended scotch whiskies which cater to a variety of tastes.
Johnnie Walker Blue Label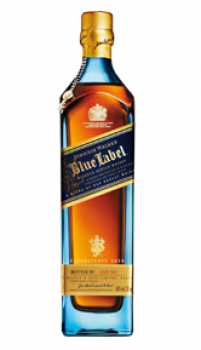 Blue Label is a pinnacle offering from Johnnie Walker. Only superb, rare whiskies are used in the blending. Only one in 10,000 casks contains a whisky of sufficient character to create its smooth, signature taste and each is hand selected by the Johnnie Walker Master Blender. Presented in individually numbered bottles, it's reminiscent of 19th century-style whiskies.
Notes: Blue Label has a mellow, rounded nose, with a dry smokiness (a Johnnie Walker signature flavour) mixing with raisin sweetness. It is best savoured with the palate cleansed and cooled by iced water. One sip reveals a velvety mouth-feel, then an explosion of flavour. You'll discover hazelnuts, honey, rose petals, sherry and oranges. Subsequent sips reward you with more hidden secrets like kumquats, wispy aromatic smoke, sandalwood, tobacco, and dark chocolate.
Price: £145.00
Compass Box Great King Street Artist's Blend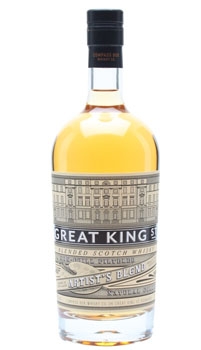 An impressive creation from Compass Box, the Artist's blend is the first in their Great King Street range and is a high malt content blend. Designed to be easy drinking,The Great King Street range has impressed a wide range of consumer, from new whisky drinkers and cocktail lovers through to single malt fanatics. Full of Compass Box's renowned innovation and flair, this is an affordable and crowd-pleasing blend.
Notes: Artist's blend is sweet and creamy on the nose with lots of cereal notes, an essence of vanilla, dried fruits and apple crumble. When hitting the palate it's a gentle, creamy whisky which develops in its richness. The crumble carries into the palate along with notes of Christmas spices, lemon peel, rose petals and raisins. The finish is rich and sweet and tails off with notes of shortbread and spices.
Price: £34.45
Chivas Regal 18 Year Old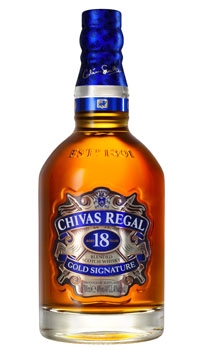 Coming home with six awards in the last two years, we think this is the best expression from the old-time favourite, Chivas. Personally crafted by the Master Blender, this indulgent whisky is a blend of over 20 of the finest single malts from around Scotland. The 18 year-old contains an above-average amount of malt, and its extended ageing period results in a beautifully balanced and smooth blend.
Notes: The 18 YO has a balanced nose with notes of peel, malt, vanilla fudge and a slight aroma of spice. A medium body is found on the palate, with marmalade and chocolate accompanied by a touch of oak. You'll be delighted with the long, well-balanced finish with that hint of spice returning, emanating from the oak.
Price: £50.95
Hankey Bannister Heritage Blend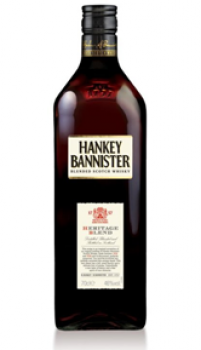 Inspired by a bottle of Hankey Bannister uncovered from the 1920's, this heritage blend is the recreation of the 1920's style of Scotch for the modern day. Courtesy of Master Blender Stuart Harvey, this blend is much sweeter and peatier than their usual blend, and provides a fascinating insight into how this popular whisky has changed over the last 90 years.
Notes: You'll initially notice the aroma of sweet smoke, with traces of burnt orange and granny smith apple. These are accompanied by spicy notes of vanilla bean and caramel. The palate is full-bodied with hints of honey and butterscotch. Definitely one for those with a sweet-tooth.
Price: £27.45
Compass Box Hedonism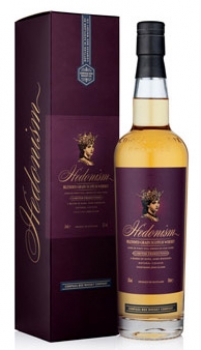 Hedonism is an innovative creation, a vatted grain whisky, courtesy of the folk at Compass Box. This blend is supple, silky and elegant, and just as pleasurable as the name suggests.
Notes: Hedonism hits the nose with ripe fruit, strawberry jam and sponge cake followed by a smooth and creamy palate full of sensuous black cherry and sweet spices.The finish is warm and toasty with notes of oak and a lingering milk chocolate.
Price: £55.45
BEST SCOTCH BY REGION
ISLAY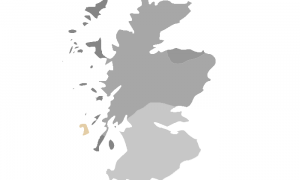 The isle of Islay is the Southernmost island in the Inner Hebrides; an archipelago some 30 miles off the west coast of the Scottish mainland.
Commonly referred to as the "Queen of the Hebrides", Islay is home to eight whisky distilleries, and arguably produces some of the most distinct and full-bodied single malts from anywhere in the world.
Characterised by smoke, peat and brine, Islay whisky carries notes of the Atlantic ocean, which laps at its picturesque shores. Whilst not for everyone, for the peat-lovers, Islay whiskies may be one of the finest drams you'll ever try.
All of the distilleries on the island are worthy of tasting, but we'd especially recommend Ardbeg's Uigeadail and Lagavulin 12 Year Old.
CAMPBELTOWN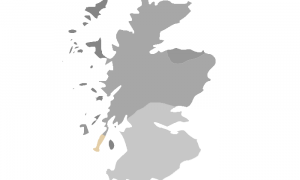 Once referred to as the whisky capital of the world, Campbeltown is now home to only three distilleries. Don't confuse a lack of quantity for a lack of quality though.
The two main distilleries, Springbank and Glen Scotia are both quite different in taste and palate. Springbank boasts a more robust and smokey malt, whilst Glen Scotia's more recent whiskies are typically light and grassy. Having only opened in 2004, it will be a little while longer until Glengyle begins bottling in large quantities, but the youngest of the Campbeltown's distilleries has started releasing small batches of "works in progress" that are certainly worth a try.
If we had to select our favourite dram, we'd recommend the Springbank 15 year old; three time winner of the best scotch from the region.
SPEYSIDE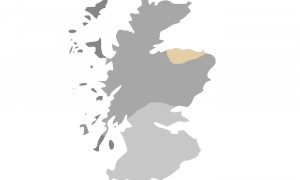 If you're wanting a lighter, sweeter whisky, then Speyside malts may be just the ticket.
Despite being a small appellation contained within the Highland region, Speyside is home to the most whisky distilleries in all of Scotland including the big international favourites: the Glenfiddich, Glenlivet, Glen Grant and The Macallan.
Whilst generally described as thinner and sweet, aged varieties tend to develop a fuller body and more robust, sherried flavour.
Speyside malts typically lack the peat, smokiness and salinity of other regions. Usually sweet and subtle with notes of spice, Speyside malts are often recommended for the new whisky drinker, and make for very easy drinking.
For an exceptional, aged variety we'd recommend the Balvenie 15 yo single barrel sherry cask.
HIGHLANDS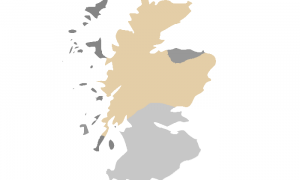 The largest recognised whisky region in Scotland, the Highlands are home to 25 per cent of all Scottish distilleries. If you include Speyside, which has recently been recognised as its own contained region, this figure jumps up to a staggering 85 per cent.
The vast region encompasses coastline, moors and mountains, and the result is a diverse array of whiskies, from rich and smokey to fragrant and floral.
Highland scotch refuses to be generalised and offers a tasting adventure for any whisky lover willing to sample a few of these eclectic beauties.
Some of our favourite drams from the Highlands are GlenDronach 18 yo Allardice, Old Pulteney 21 yo and Glenmorangie Signet.
ISLAND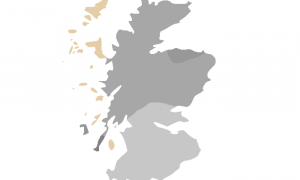 Apart from the whisky hotspot of Islay, the Scottish islands have not been recognised as their own whisky region and instead are classified within the Highlands. Nevertheless, we think that the whiskies from the islands are worthy of distinction.
The islands of Arran, Jura, Mull, Lewis, Orkney and Skye are geographically sparse, and home to a diverse range of styles, from light citrus to heavily peated. Whilst eclectic and hard to pin-point a consistent style, the trademark of an island whisky is usually a hint of brine, courtesy of the proximity to the sea.
A couple of our favourite island single malts are the Talisker 2002 Amoroso Finish, and the Highland Park 21 yo.
LOWLANDS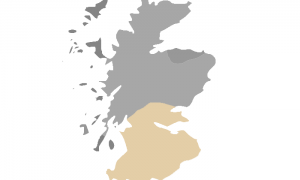 Once an esteemed single malt producing region, the lowlands now host very few distilleries that produce the grassy and crisp single malts that the region was once famous for. Now the lowlands are home to the blend of grain whisky which formed its foundation.
Nevertheless, a couple of lowland distilleries have survived and continue to produce a gentle, grassy and easy drinking single malt, typical of the region.
Triple distillation is preferred in this region, producing a more delicate scotch more akin to an Irish whiskey than the Lowlands' robust and full-bodied brothers further north.
For a taste of the good old days, we love the Auchentoshan 21 yo and Glenkinchie 1992.
WHISKY GIFT IDEAS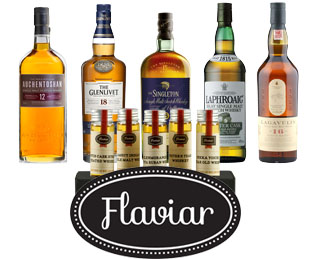 Why try one bottle, when you could try five? With a Flaviar subscription, you receive a monthly tasting pack with five premium whiskies, along with tasting notes and interesting information on the whisky. If you're feeling open minded, Flaviar also offer tasting packs for other spirits including rum, gin, bourbon, and cognac.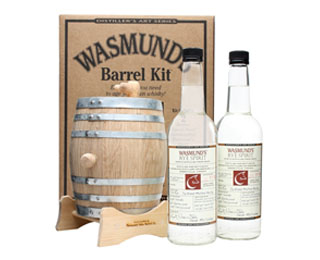 Ever dreamed of making your own whisky? In this kit, you get 2x 70cl bottles of un-aged single malt spirit and a 2 litre charred oak cask to make your own whisky. Due to the small size of the barrel, the whisky will pick up flavour quickly, so you don't need to wait too long to try your whisky creation.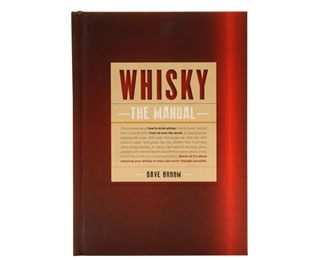 Whisky: The Manual by Dave Broom is the ultimate guide for beginner and seasoned whisky drinkers alike. Covering everything from how to drink whisky, to food pairings and which mixers to use for different whiskies, this book will undoubtedly advance your appreciation for aqua vita.
THE WHISKY EXPERTS
We'd like to thank all of the whisky experts, distillery staff, and independent reviewers who helped narrow down the limitless range of scotch whiskies to this manageable list. While we believe that finding the perfect scotch depends very much on personal taste, this guide provides a great starting point for those starting out on their journey.
In particular, we'd like to thank Joshua Hatton of Jewmalt Whisky & Single Cask Nation, The Whisky Exchange, Flaviar.com, Distiller, and the whole Qosy team for helping us put this guide to the best scotch whiskies together.
Slàinte mhor!